Singapore's 44th National Day Birthday Celebrations had just been completed on the 9th August 2009, I didn't get to watch the National Day Parade and Celebrations LIVE on television, I was with the crowds camping outside Esplanade, Esplanade Bridge, Marina Square, One Fullerton and I positioned myself in between One Fullerton and Clifford Pier Hotel to capture the NDP 09 fireworks, check out my story here on my photoblog !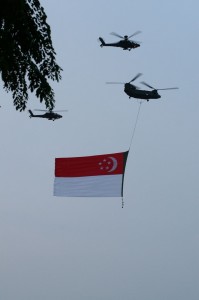 I thoroughly enjoyed the fireworks and luckily, I attend the NDP 2009 Preview and the Parade was really an ultimate experience for me, check out my Journey Through NDP 09 Preview ! Having followed National Day Parades and involved in National Day Parades before, this is really special for me and many Singaporeans and friends from all over the world too.
The 44th National Day Parade and Celebrations united us again together in this tough period of economic crisis and flu outbreak, counting our blessings and embracing our growth, success and not forgetting fellow Singaporeans who were less well off, making a presence in the international community. To be grateful and count our blessings, safety and peace.
How was Singapore's 44th National Day Parade Celebrations different, unique or special ?
– Engaging the Heartlanders – It's a very period for all and the themes and performances touched all the hearts
– Social Media Networking ~ A very powerful set of tools, platforms and services that the current and especially the younger generations can relate to. If anybody doubt the power of social media networking, look at how NDP 2009 engaged and prepared for the Grand Finale with Facebook, Twitter, Flickr, YouTube.
– Engaging Bloggers ~ Mr Brown did an awesome job with his coverage of the NDP 2009 and don't we love all his antics and adventures during NDP 2009 rehearsals and preparations ! Mr Brown showed all Singaporeans the background scenes that got the Parade and Celebrations going, people who worked very hard behind the scenes to make the Parade and Celebrations a success !
– Having NDP Roadshows at different areas of Singapore, great Publicity and Marketing.
– The Pledge Moment at 8:22pm ~ A great initiative to remind us of who we are, where we are and to count our blessings.
– The Celebrations ~ Using different Chapters to showcase the history and growth of Singapore, if you were inside any of the rehearsals or the Grand Finale Parade itself, you would definitely be able to relate how different, unique and special, lots of singing, dancing, celebrating from all walks of life!
– Pole Dancing ~ Interesting topic of discussion by Singaporeans, both the pros and cons. By having 2 schools of thoughts, it does give NDP 09 another unique and interesting experience and adventure !!!
– Theme Song ~ A rock theme song "What Do You See" by Electrico, never imagined before by many people to be even allowed for National Day Parade Theme Song, I sincerely believed they brought out a lot of us in the song, evoking emotions and thoughts on being Singaporean. Well done on the Theme Song !!!
– Creative Direction ~ Check out Mr Brown's post, his video recording on YouTube with Ivan Heng, the Creative Director on the creative direction of NDP 2009 and the story behind NDP 09 Creative Direction shall come to light !!
– Fireworks ~ Something that I always looked forward to !
Rounding up my photography and writing adventures here ….. Do check out my photojournalistic adventures and photo sets on Flickr
~ Journey Through National Day Parade Preview 2009
~ Fireworks Pics from Singapore's 44th Birthday
~ National Day Parade 2009 Preview
~ National Day Parade 2009 Fireworks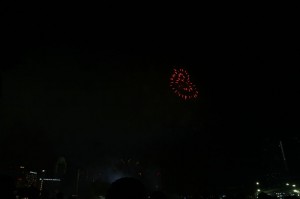 Have a National Day Parade 2009 Heart of Love !!