Singtel launched Apple iPhone X
The Apple iPhone X was a highly anticipated smartphone in the Singapore market when it was first announced by Apple in California. The iPhone 8 and iPhone 8 Plus first arrived into the market, followed by the iPhone X. Although I am in the midst of upgrading from my iPhone 7 Plus, I am quite curious to see, feel and touch the iPhone X.
On the morning of 3rd November 2017, I attended Singtel's launch of the eagerly anticipated Apple iPhone X at ComCentre, catching the official launch and the first Singtel customer to get the much coveted iPhone X from Singtel.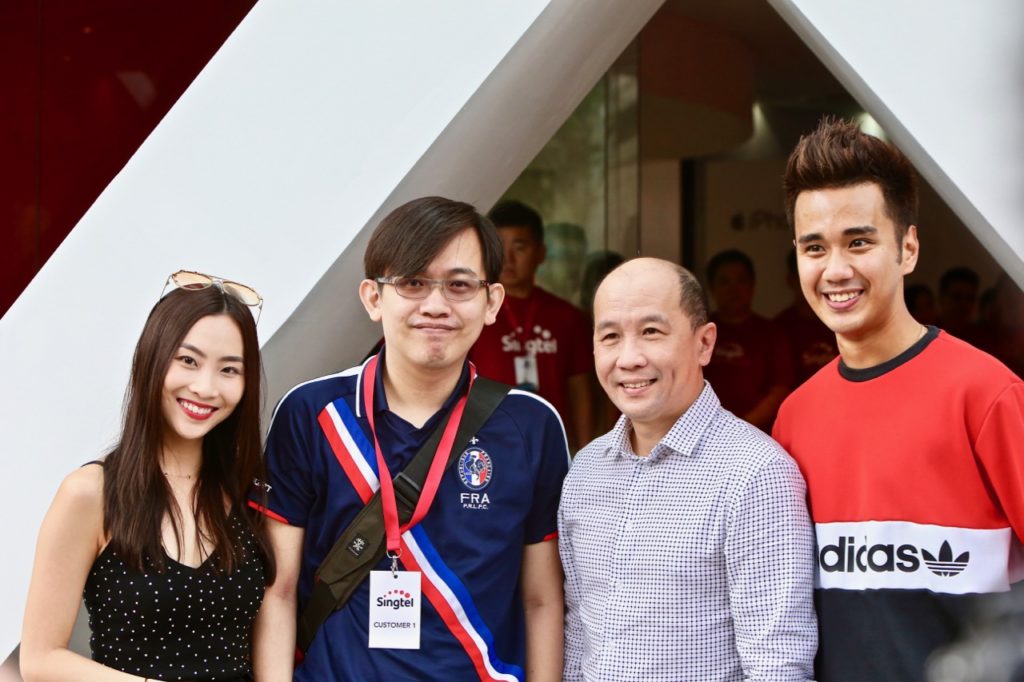 Mr Wang Wei Hong, 33, arrived at Singtel Shop Comcentre at 6am this morning, making history as the first Singtel customer to get the much coveted iPhone X. The bank service manager is a huge Apple fan – he has every iPhone model made and also queued up early to be third in line for the iPhone 8 Plus when it was launched two months ago in September.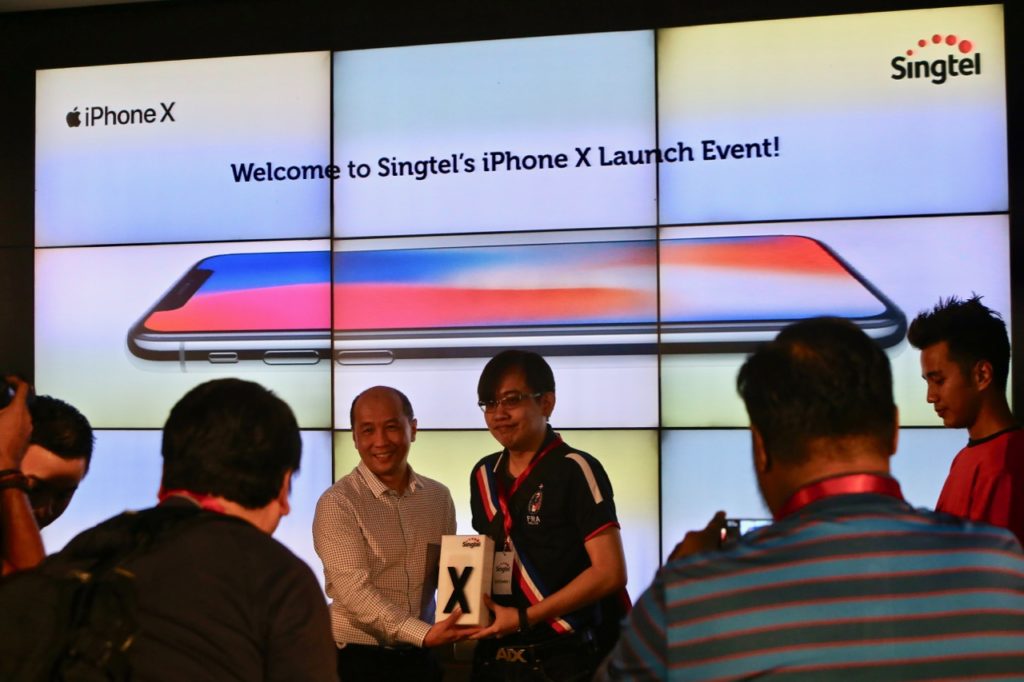 Mr Wang purchased the 256GB iPhone X in Space Grey and is most excited about its "all screen" design and the "optical image stabilisation" feature on the smartphone's cameras.  He added, "I've taken the day off and will spend time exploring all the features of my new iPhone X".
There was high demand for the iPhone X among Singtel customers, with pre-order stocks snapped up in minutes. Singtel customers who pre-ordered successfully will be collecting their iPhone X at a special three-day iPhone X launch event at Singtel Shop Comcentre.
Customers who are interested in purchasing the iPhone X can check for updates on availability at www.singtel.com/iphone.
* Information courtesy of Singtel Corporate Communications *
After the official Singtel iPhone X launch was over, I stayed around for a while more with fellow tech blogger friend Hisham, to check out the features of the iPhone X, trying it out, testing the video quality, comparing the size and features of the iPhone X with my iPhone 7 Plus. Thanks to Hisham for posing with the iPhone X and helping me with holding the iPhone X and my iPhone 7 Plus together for comparisons!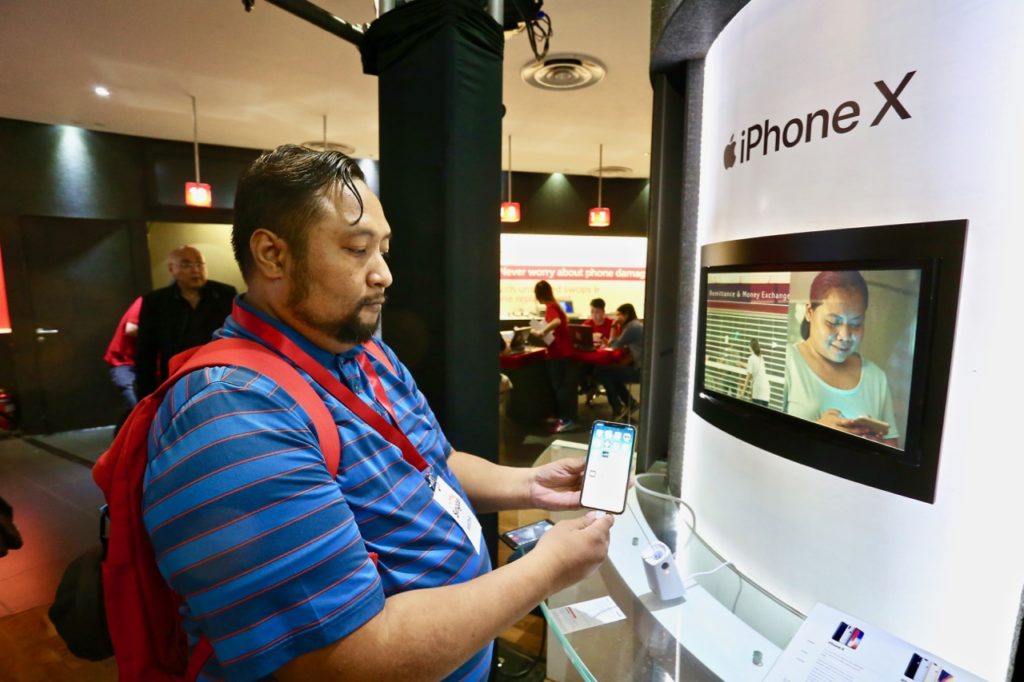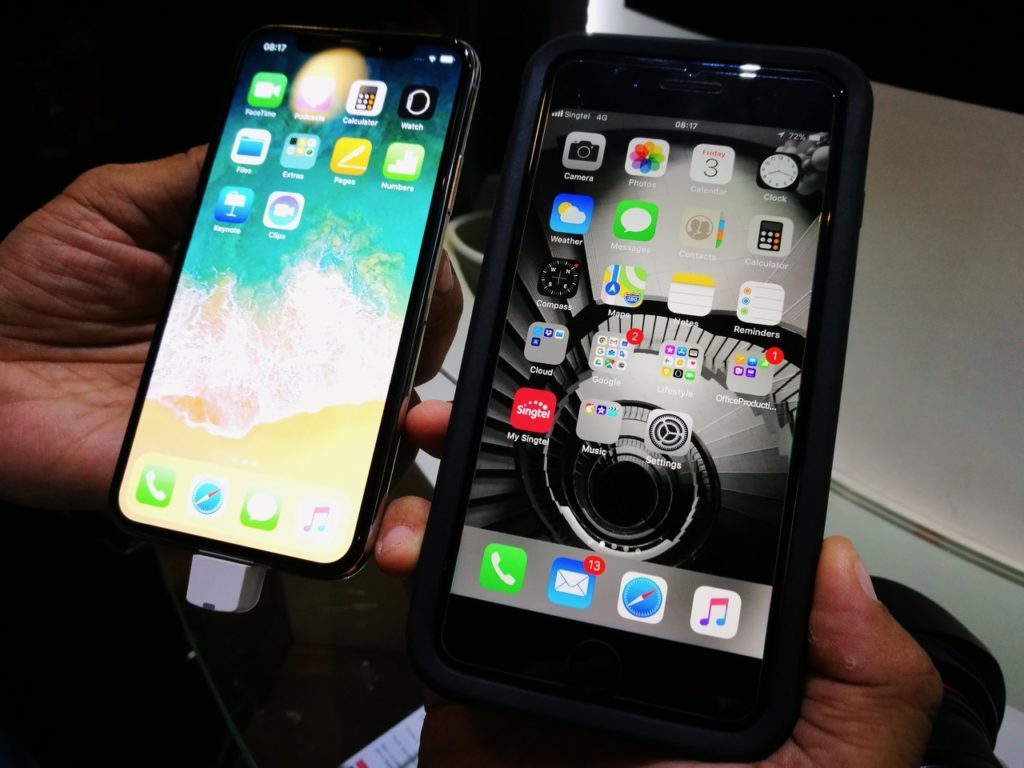 I am probably going to continue and stick it out with my current iPhone 7 Plus (still working good) for now, till my 2 year Singtel contract expires next year and I shall wait for the next iPhone model.
If somebody is going to give me an iPhone X as a Christmas (December) + birthday (January) gift for me, I will accept it with open arms!