Sony Announces New Cameras – Alpha 58 & NEX-3N
Sony recently announced a series of new cameras to their line-up of digital imaging devices and there are several new cameras, lenses and accessories. Let me share with you some of the latest Sony cameras, lenses and accessories.
Sony's latest DSLR offering, the 58 is an ideal device for taking images with the blink of the eye with its speedy 8fps shooting and new Lock-on Autofocus feature – perfect for those once-in-a-lifetime photo opportunities. The 58 is powered by an improved BIONZ image processing engine and its brand new Exmor APS HD CMOS sensor means finer details can be captured with a resolution of 20.1 effective megapixels.
The 58 is also Sony's first DSLR that offers 'TRILUMINOS Colour' support, meaning that images and recorded videos are more vibrant and vivid when played back on any of Sony's BRAVIA TVs with 'TRILUMINOS Display'.
The new 58 interchangeable lens camera from Sony with Translucent Mirror technology will be available in Asia Pacific from April 2013.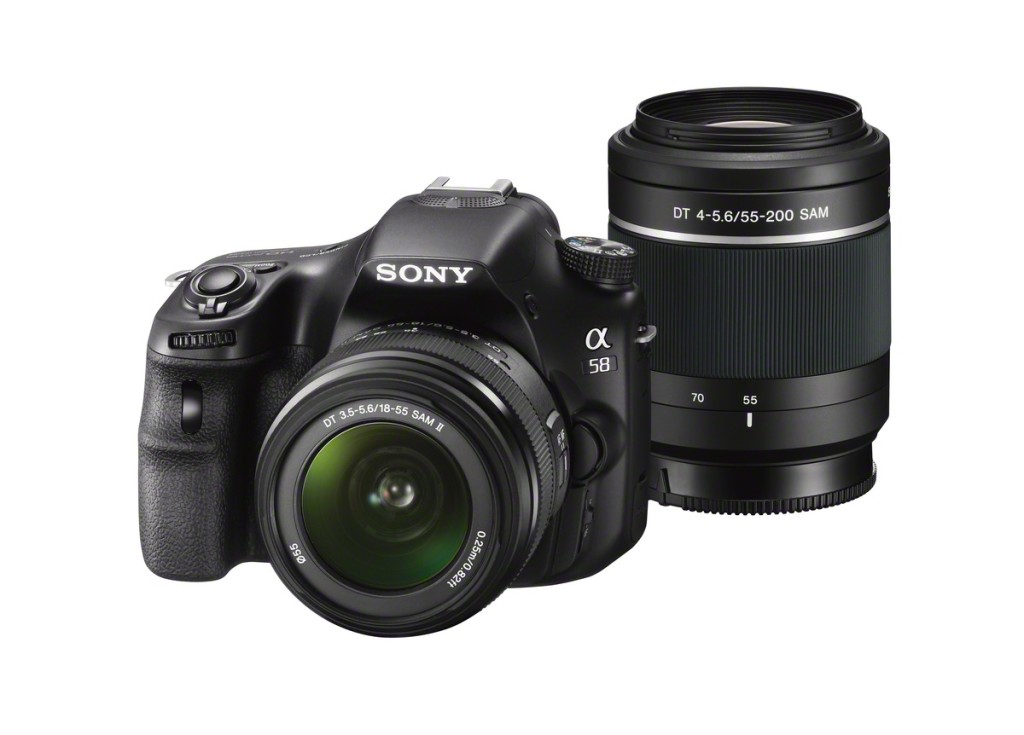 The new NEX-3N is the perfect introduction into the world of interchangeable lens photography for those who want to know what more a camera can do. Weighing at just 210g, the compact NEX-3N is the world's smallest, lightest interchangeable-lens camera with a large APS-C sized sensor.
The camera's large sensor is complemented by an evolved BIONZ processor that can be found on the 99, Sony's latest full-frame DSLR, meaning that sharp, ultra low-noise handheld shots can be achieved without a flash, even in low light conditions.
The NEX-3N also sports a new zoom lever, allowing for greater and smoother control of focal lengths when paired with compatible E-mount lenses. It is also the first NEX camera from Sony to offer 'TRILUMINOS Colour' support, similar to the 58.
The light, compact new NEX-3N interchangeable lens camera from Sony will be available in Asia Pacific from March 2013.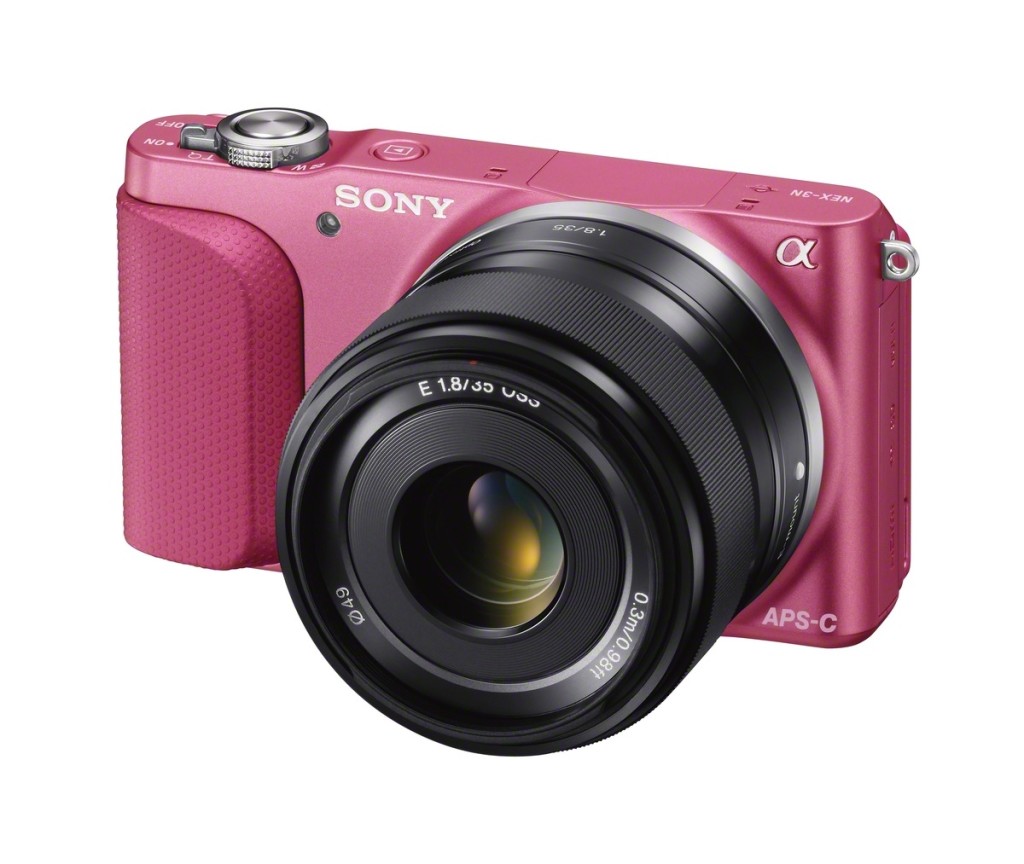 New lenses and accessories for A-mount and E-mount cameras
Complementing the launch of the 58 and NEX-3N are new lenses and accessories to meet the needs of the most demanding photographers. Professionals who use full-frame DSLRs like the 99 will appreciate the new-generation 70-400mm F4-5.6 G SSM II telephoto zoom lens with 4x autofocus and improved optical performance, as well as the wide-aperture, single-focal-length Carl Zeiss Planar T* 50mm F1.4 ZA SSM lens for quality-critical portraiture and low-light shooting.
For A-mount cameras with APS-C sensors, Sony has come up with the DT 18-55mm F3.5-5.6 SAM II zoom lens, the successor to the lens that was first introduced in 2011. Light and compact, the lens covers a frequently used range of focal lengths and its newly designed rear lens element suppresses flare and ghost.
New accessories for Sony cameras and camcorders include the space saving and easy-to-carry HVL-F20M flashand RM-VPR1 wired remote. The HVL-F20M flash is packed with pro-style features such as wireless control for fuss-free multi flash set-ups, simple bounce operation and Auto White Balance compensation. The RM-VPR1wired remote easily controls shutter release, video start/stop and zoom and comes supplied with two separate cables for Multi Terminal-equipped cameras/camcorders and A-mount cameras that only include a REMOTE terminal.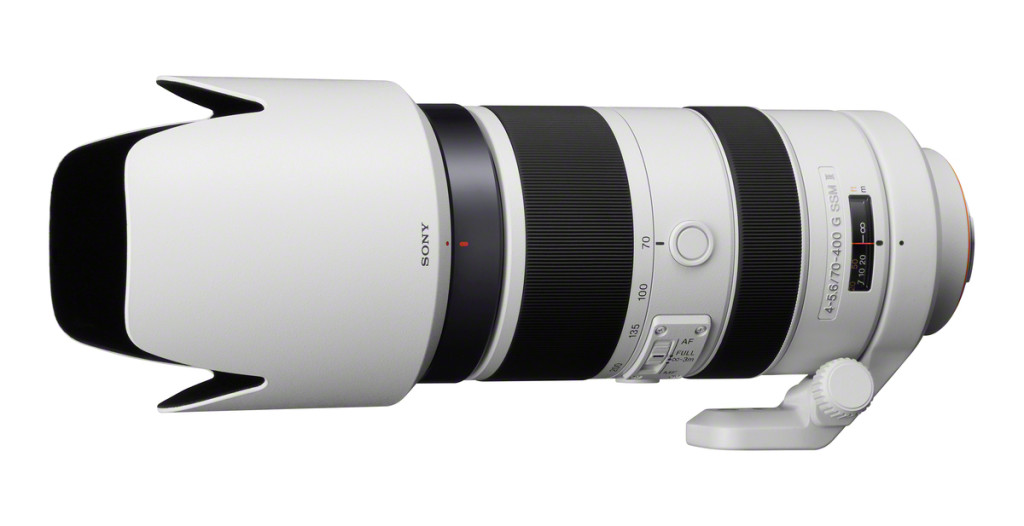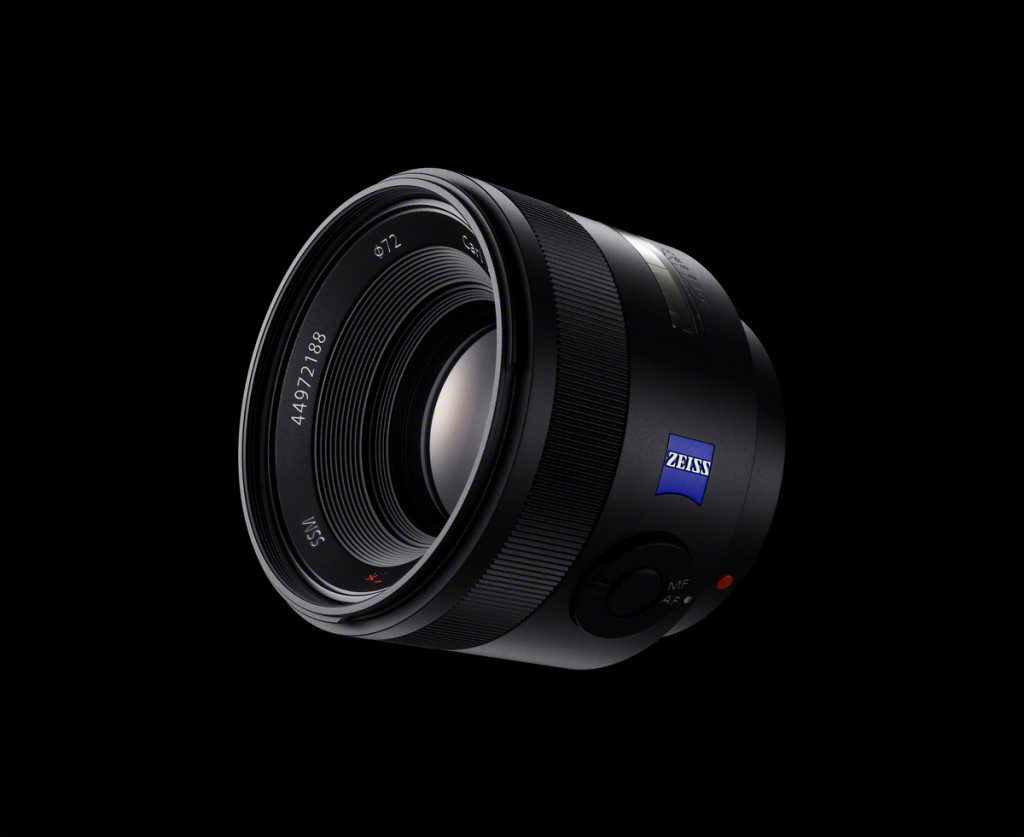 The new lenses and accessories from Sony will be available in Asia Pacific from April 2013.
Being a photography and information technology gadgets enthusiast, I am always on the lookout for new photography products launch from the various manufacturers. I hope and would love to give the Alpha 58 DSLR and NEX-3N cameras a test run and do a review on them, sharing with my readers here in the near future!
Information and photos courtesy of Sony.