In my recent Sony W Series MP3 NWZ-W252 technology review recently, I have been regularly using my Sony W252 MP 3 player, in my daily life, in leisure and during working hours. I was supposed to do the runners review first, however, since I am using it on everyday leisure and working life, I decided to share my Sony W252 MP3 player daily life usage and experiences.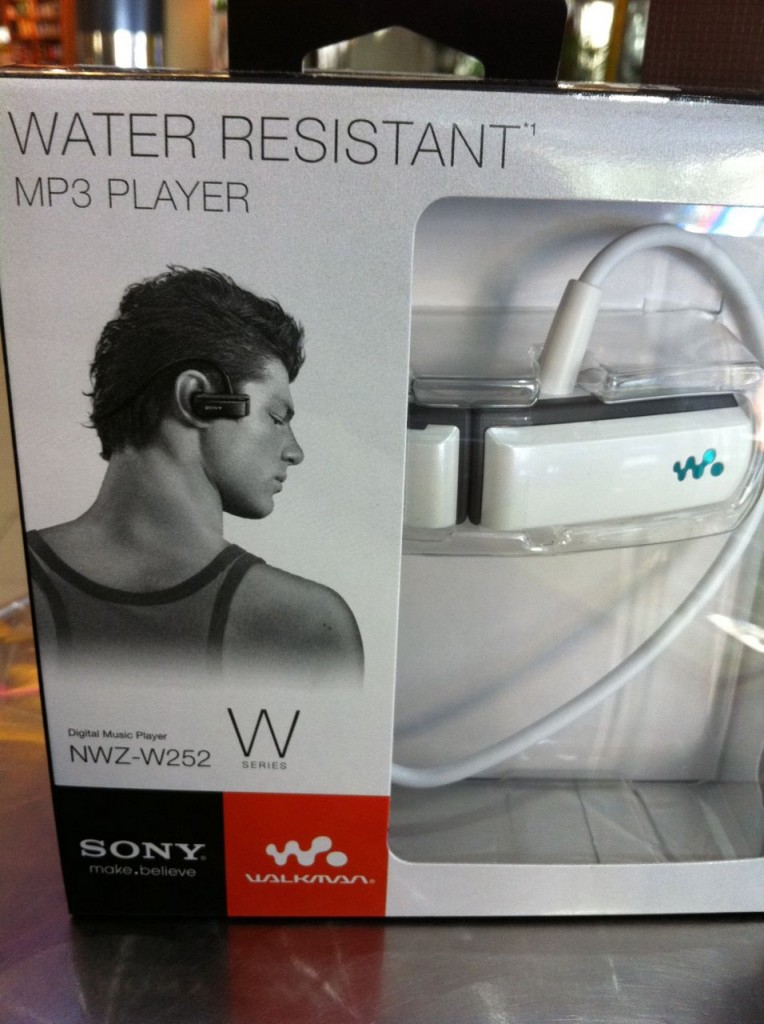 In the midst of working life, having to travel in and out to meet clients, business partners, vendors and providers, my current smartphone the iPhone 4 doubled up as my MP3 player, along as my social media networking device on the move. Sometimes, with so much multi-tasking on the smartphone and headphone wires hanging around me, it can be quite a hassle, getting entangled with people walking around me and even on stationary objects.
While in my leisure life, when I am off work, in my weekend leisure attire, being more dressed down and relaxed, wrapping the Sony W252 MP3 player around my neck or playing music, it fits in nicely too as a casual daily leisure lifestyle !
How does Sony W Series MP3 NWZ-W252 stands out ?
Pros
– No wires
– Just hang around your neck when you are not listening
– Nice, trendy and good looking
– Portray a cool and sporting factor/outlook
– Not heavy, quite light-weight
Cons
– Searching for particular songs can be tricky and difficult when you have many songs inside, since there is no panel to see which song you can search for
– It does feel a bit tiring for my ears after putting in the earbuds for sometime, thus it would take a while to get used to that feeling and weight (even though it is light)
Based on my experiences till date, the Sony W Series MP3 Walkman NWZ-W252 player is more than just for people into sports e.g. running , it fits in just as great in our daily lifestyle of work and leisure too ! Therefore, how about dropping by here to check out their trendy colours and choose 1 colour that signifies you ?
This Sony W MP3 Walkman NWZ-W252 Player is kindly and proudly sponsored by Sony Singapore.