Technology geeks and shoppers alert! COMEX 2018 is here! It is currently being held at Suntec Singapore from 6th to 9th September 2018. If you are looking for home broadband packages, let me share with you Whiz Communications (WhizComms) broadband packages during this COMEX 2018!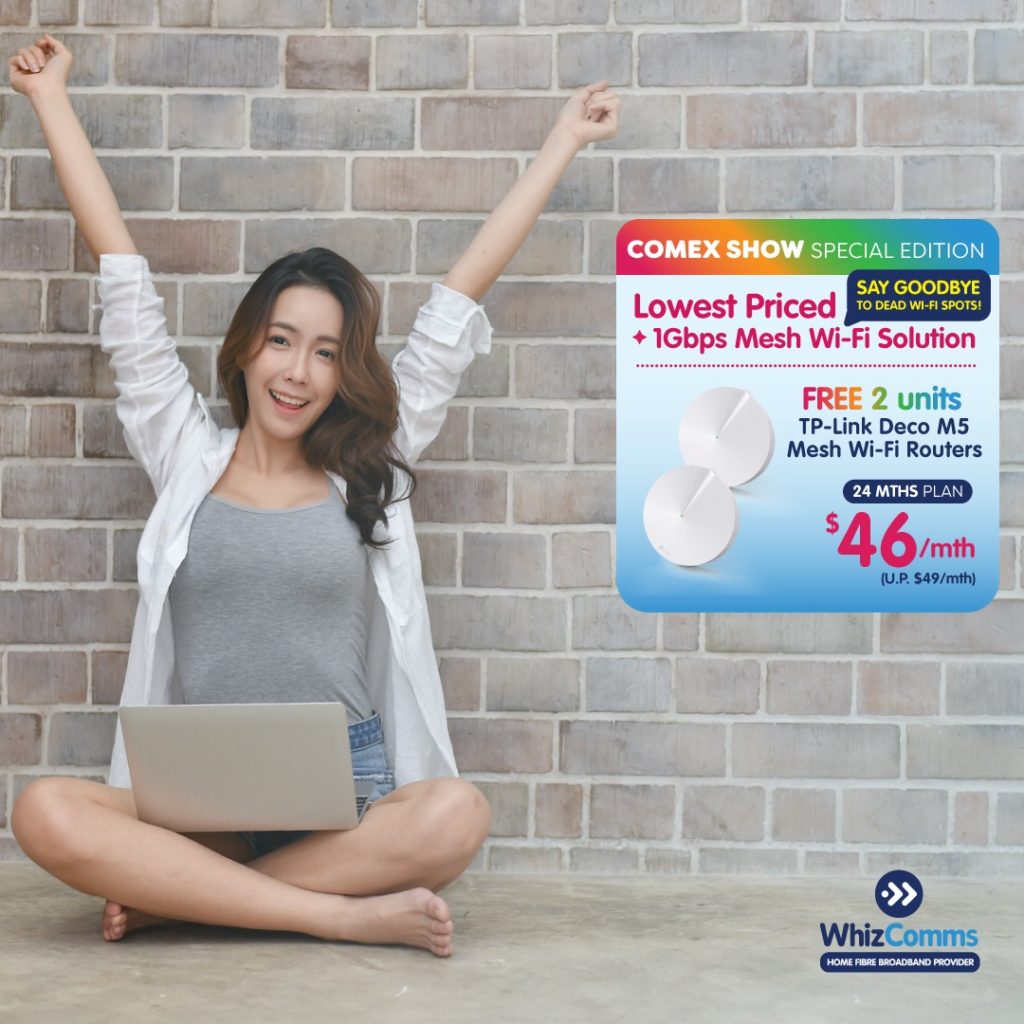 Another good news from WhizComms is that they are launching their new home digital line (HDL) service at COMEX 2018! This free home digital line service will be offered to all subscribers for free, on top of the exclusive WhizComms COMEX deals for 300Mbps and 1Gbps home broadband subscriptions.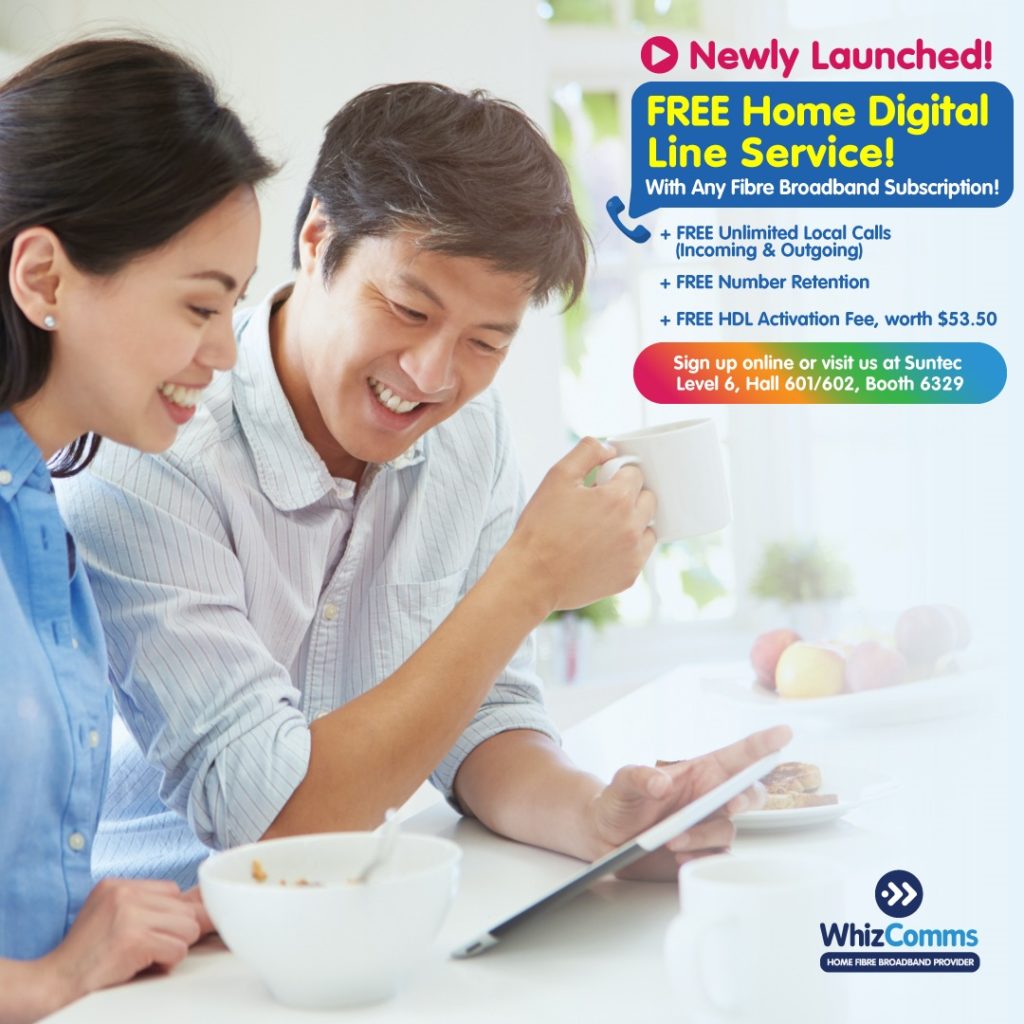 The home digital line (HDL) service includes:
Free unlimited local calls (Incoming & Outgoing)
Free Number Retention service
Waiver of One-time HDL Activation Fee (worth $53.50)
If you are looking to upgrade or change or subscribe to a broadband service for your home, visit WhizComms at COMEX 2018 this weekend, Happy shopping folks!
Do share this WhizComms COMEX 2018 broadband promotion packages with your family, relatives, friends and colleagues too!
WhizComms booth details:
COMEX 2018: 6 to 9 September 2018
Opening hours: 12pm to 9pm
Booth: Level 6 (Booth 6329)
Check out WhizComms broadband subscription plans at COMEX 2018 !
Broadband Subscription
Price
Plan includes
1Gbps Home Broadband Plan

(No Frills)

–   $34/month for 24 months subscription

–  Free Home Digital Line Service

–  Free WhizComms' Activation Fee (worth $53.50)

–  Free Weekday (9am to 530pm) Delivery & Installation (worth $53.50)

–  Free 12 months subscription to ESET NOD32®Antivirus (Windows) & Mobile Security (Android), (worth up to $29.90)

1Gbps Mesh Wi-Fi Solution Plan (With Askey AP5100 Mesh Wi-Fi Routers)
$42/month for 24 months subscription (U.P. $44/month)

–  2 units of Askey AP5100W Mesh Wi-Fi Routers worth $199

–  Free Home Digital Line Service

–  Free WhizComms' Activation Fee (worth $53.50)

–  Free Weekday (9am to 530pm) Delivery & Installation (worth $53.50)

–  Free 12 months subscription to ESET NOD32®Antivirus (Windows) & Mobile Security (Android), (worth up to $29.90)

–  Free Onsite Wi-Fi Audit Service for any subscription to Mesh Wi-Fi router plans

1Gbps Mesh Wi-Fi Solution Plan (With TP-Link Deco M5 Mesh Wi-Fi Routers)

$46/month for 24 months subscription (U.P. $49/month)

–  2 units of TP-Link Deco M5 Mesh Wi-Fi Routers worth $276

–  Free Home Digital Line Service

–  Free WhizComms' Activation Fee (worth $53.50)

–  Free Weekday (9am to 530pm) Delivery & Installation (worth $53.50)

–  Free 12 months subscription to ESET NOD32®Antivirus (Windows) & Mobile Security (Android), (worth up to $29.90)

–  Free Onsite Wi-Fi Audit Service for any subscription to Mesh Wi-Fi router plans
* Information and pictures courtesy of Whiz Communications and Brand Cellar *