The World Cup fever is finally here and it's currently ongoing, started on 14th June and would end on 15th July! There are a number of different types of promotions and activities ongoing during this World Cup 2018 period!
Now, let me share with you a promotion by mc2!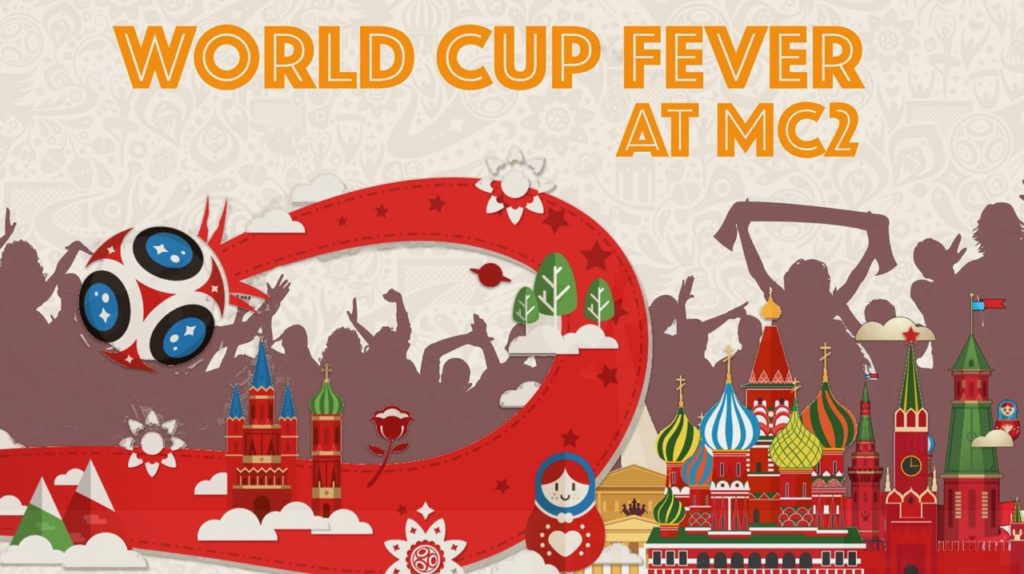 It's the World Cup season, and mc2 is throwing in huge budgets to benefit its customers who correctly predict the winner for the World Cup this year! From now until 30 June 2018, all mc2 customers will stand to get 50% cashback for all purchases. This applies to every customer, who correctly guessed the winner, without any limits in amount to be given back in cash! 
For customers and especially home owners who are on the lookout for solutions for balconies and outdoor blinds, indoor curtains, accordion doors, wallpapers, flooring, audio solutions and more from the top brands in the market like ALTEX, Hunter Douglas, TOSO, SONOS etc., do not miss out this chance to get all these purchases at just half the price! 
To get 50% cashback at mc2, simply: 
1) Shop at mc2 4,200 sqft showroom 
2) Settle your purchases by 30 June 2018 
3) Correctly predict the winning team this World Cup by 30 June 2018 
Do take note that the 50% cashback applies only for normal-priced merchandises, cannot be used in conjunction with other promotions. 
mc2 Facebook giveaway 
On top of that, mc2 is also running a Facebook giveaway for 3 lucky winners on their Facebook for the latest all-new Sonos beam smart, compact soundbar (worth $699 each). 
4 simple steps to win the Facebook giveaway: 
Like mc2 Facebook page – (https://www.facebook.com/mc2singapore/)
Like mc2 giveaway post (https://www.facebook.com/mc2singapore/posts/1835771636466666)
Share mc2 giveaway post to your page and set your audience to "Public" for verification purpose
Let mc2 know who you predict as the winner for World Cup in the comments to the giveaway post, and tag 3 or more friends in the same comment.

 
For more information, check out the details below on mc2
mc2 Showroom Address: 33 Ubi Ave 3 #01-28, Vertex, Singapore 408868 
Tel: 6634 7333 
Operating hours: Weekdays (11am to 7pm) & Weekends (12pm to 6pm) 
Facebook: https://www.facebook.com/mc2singapore/ 
Website: www.mc2.com.sg 
* Information and picture courtesy of mc2 and Brand Cellar *