COMEX 2019 – 5th to 8th September
Technology, gamers, gadgets fans in Singapore alert! COMEX 2019 is back again, starting today on Thursday 5th September to Sunday 8th September 2019 at the Suntec Convention Centre Singapore. COMEX 2019 is Singapore's largest IT and consumer technology exhibition, for this edition, there are many exciting events lined up at COMEX 2019.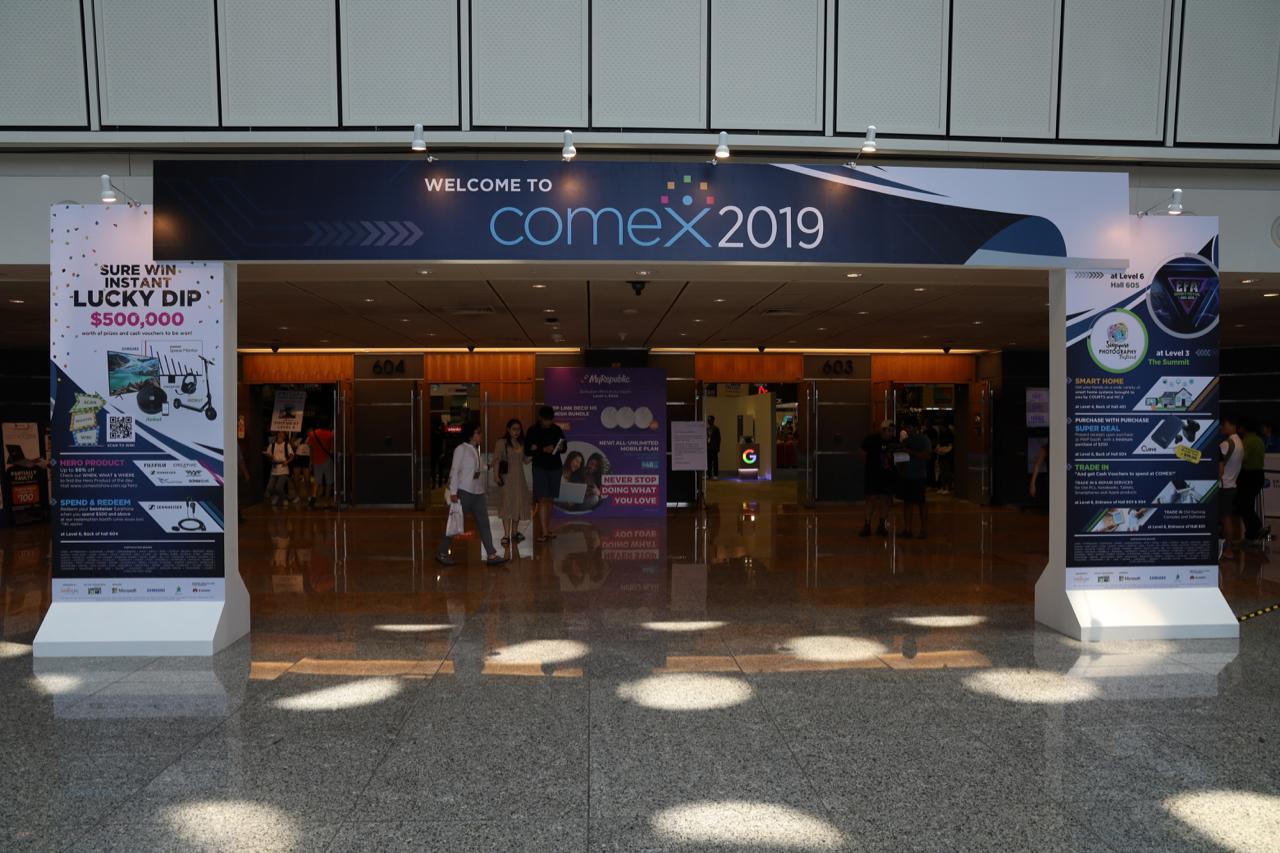 Mr Chua Wee Phong, Chairman of Sphere Exhibits said: "COMEX has grown in scale and offerings up to its 25th edition today, and has consistently attracted a strong crowd of more than 500,000 visitors each year. We are proud to work with sponsors, partners and exhibitors who are committed to exploring new and creative ways to engage with consumers. With the inaugural Esports Festival Asia (EFA) taking place in COMEX 2019, we look forward to hosting the region's professional esports players and welcoming tech enthusiasts to Singapore's largest tech exhibition."
I visited COMEX 2019 on the morning of Thursday 5th September till lunch time, in the earlier part of the morning, I attended the Huawei Nova 5T launch event, stay tuned as I would be sharing more information soon! After the Huawei Nova 5T launch event, I had a quick walk, looking around at the various booths and their technology products.
Let me share with you key highlights and events to look out for at COMEX 2019:
Launch of Huawei Nova 5T
Huawei's highly anticipated Nova 5T is making its Singapore debut at Esports Festival Asia (EFA) 2019 for visitors to get their first hands-on experience with the smartphone. With Huawei's signature SuperCharge quick charging feature and industry-leading GPU Turbo 3.0 – a hardware-software integrated graphic processing acceleration technology – the Nova 5T provides a full-frame gaming experience and reduces latency for slicker gameplay. The smartphone is expected to hit local retail shelves from 14 September 2019, while pricing details will be released on 5 September 2019 on the first day of Esports Festival Asia. For more information on the Nova 5T, visit https://consumer.huawei.com/sg/.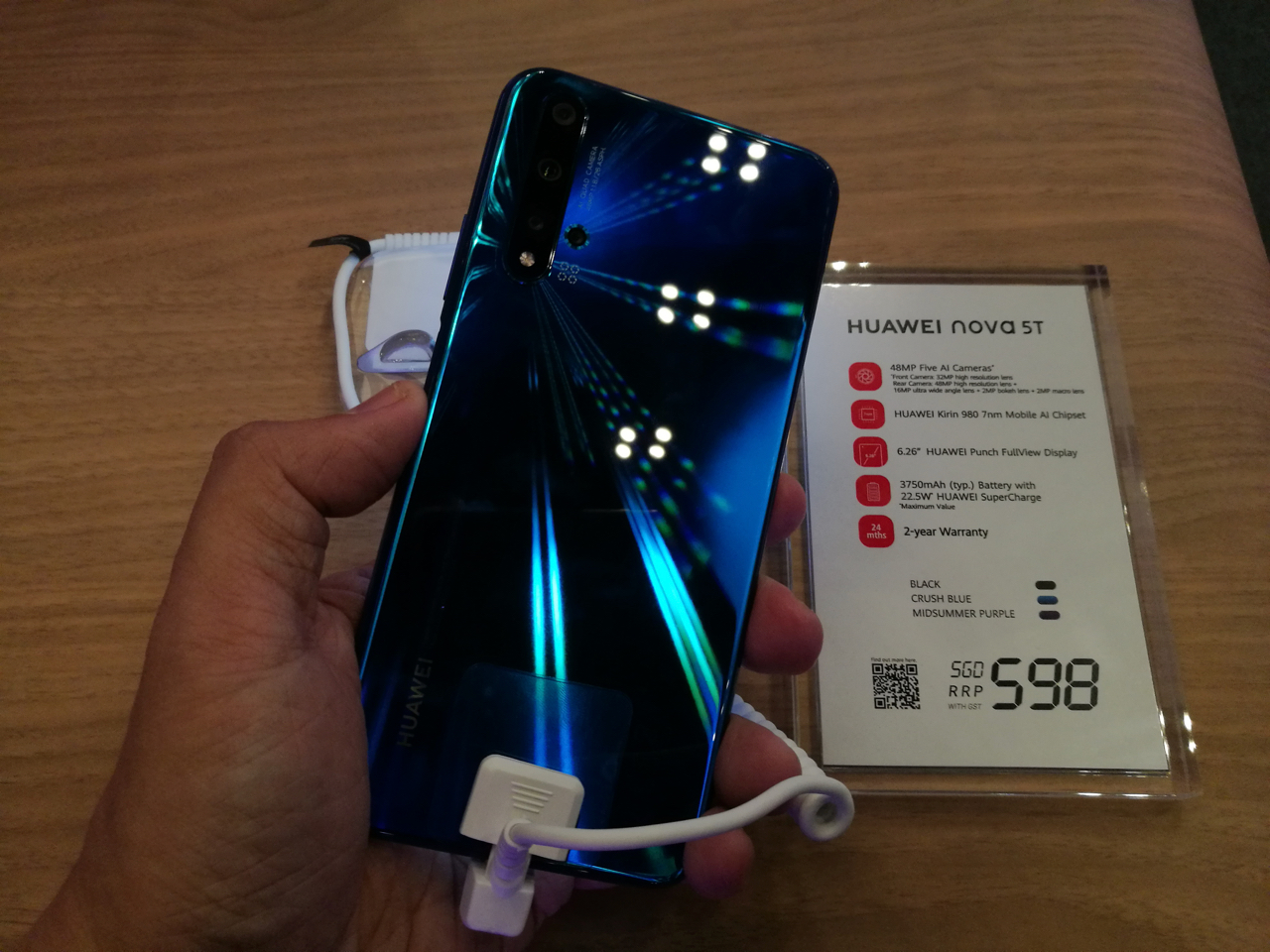 "Sure Win Instant Lucky Dip"
Besides exclusive offers on TVs, notebooks, tablets, desktops, gaming peripherals and more, visitors can also enter the 'Sure Win Instant Lucky Dip' contest for a chance to win up to $500,000 worth of prizes and vouchers. Top prizes include a Samsung 50-inch UHD TV worth S$1,399, Mobot e-scooter worth S$899, iRobot Roomba 670 worth S$798 and Creative SXFI Air headphone worth S$219. All visitors can participate and they do not need to make any purchases to win.
Esports Festival Asia (EFA)
With esports due to make its first appearance as a medal event at the upcoming Southeast Asian Games this year, Sphere Exhibits aims to introduce esports to casual gamers and consumers by bringing gaming tournaments to the masses at COMEX 2019, and is investing S$1 million into EFA. Winners at the esports tournaments held in EFA stand to win more than S$35,000 in cash prizes.
At EFA, consumers can expect the following four tournaments:
Grand Finals of EFA's homegrown tournament, Asia Champions Esports (ACE) League
Regional qualifier of eXTREMESLAND CS:GO Asia Open 2019
First Singapore qualifier for the China Mobile Esports League (CMEL)
Regional finals of Female Esports League (FSL)
A new mobile multiplayer online battle arena game, Arena of Glory (AOG), will also be unveiled at EFA on the first day of COMEX on 5 September. Players will have to form a team of five and take down the opposing team's base to be victorious. Visitors can watch the competitive showcase of AOG at Level 6, Hall 605, booth E3-08 from 2pm to 3pm on 5 and 6 September.
TVB stars meet-and-greet
Television Broadcasts Limited (TVB) celebrities Grace Chan, Katy Kung and Shaun Tam will meet fans on 6 and 7 September for their first joint meet-and-greet session in Singapore. They will also be hosting interactive games for fans where 10 prizes amounting to $2,430 are up for grabs. 10 lucky winners can look forward to taking home either a Samsung Galaxy Watch Active worth $318 or a Samsung Galaxy Fit worth $168.
The celebrity trio will be at Hall 601, Booth 6458 on 6 September, from 6pm to 7pm and on 7 September, from 1pm to 2pm. Fans can also catch Shaun playing with local professional esports players in two games, Counter Strike: Global Offense (CS:GO) and PlayerUnknown's Battlegrounds (PUBG) at the following timings:
6 September, 7pm – CS:GO match with Leslie "Bobosaur" Soen, a professional CS:GO player who has consistently been placed in the top 10 for various regional CS:GO competitions
7 September, 2pm – PUBG match with Justin "0Eris0" Koh, a local esports shoutcaster of 3 years who has covered games such as CS:GO, PUBG and Vainglory
Singapore Photography Festival (SPF)
The Singapore Photographic and Digital Imaging Trade Association (SPDA) will be organising its first Singapore Photography Festival at COMEX 2019, to attract photography professionals and enthusiasts to attend the show. Over 50 winning photographs from the Singapore Photography Award & World Photographic Cup 2019 will be displayed in a photo gallery at The Summit in Level 3. Attendees can participate in 8 photography seminars led by award-winning professional photographers, and look forward to Photogenie Shoot-outs with 12 models for photo shooting sessions. For more information on the seminars and Photogenie shoot timings, visit https://www.comexitshow.com.sg/singapore-photography-festival-2019/.
Hero Products
Apart from the esports and photography festivals, visitors can look forward to getting their hands on this year's hero products from top brands including Sennheiser, Fujifilm, Creative, Alcatroz, Armaggeddon and SonicGear. Hero products with up to 50% discount will be rolled out on COMEX's website and Facebook page at 11am from 5 to 8 September. Visitors can refer to the following sites for more information:
Spend & Redeem and Purchase-with-Purchase
Visitors who spend more than $500 in a single or maximum of 3 combined receipts can redeem a set of Sennheiser MX170 earphones while stocks last, and a minimum spend of $250 in a single or maximum of 3 combined receipts gives visitors a Purchase-with-Purchase deal for selected tech products at up to half price.
Trade-in and repair services
Visitors can also trade-in or repair old devices such as PCs, notebooks, tablets, smartphones and Apple products at Level 6, Halls 603 – 604. Gaming consoles, handheld portables and games can be traded-in for COMEX 2019 vouchers at Hall 601.For more information, visit https://www.comexitshow.com.sg/tradein/.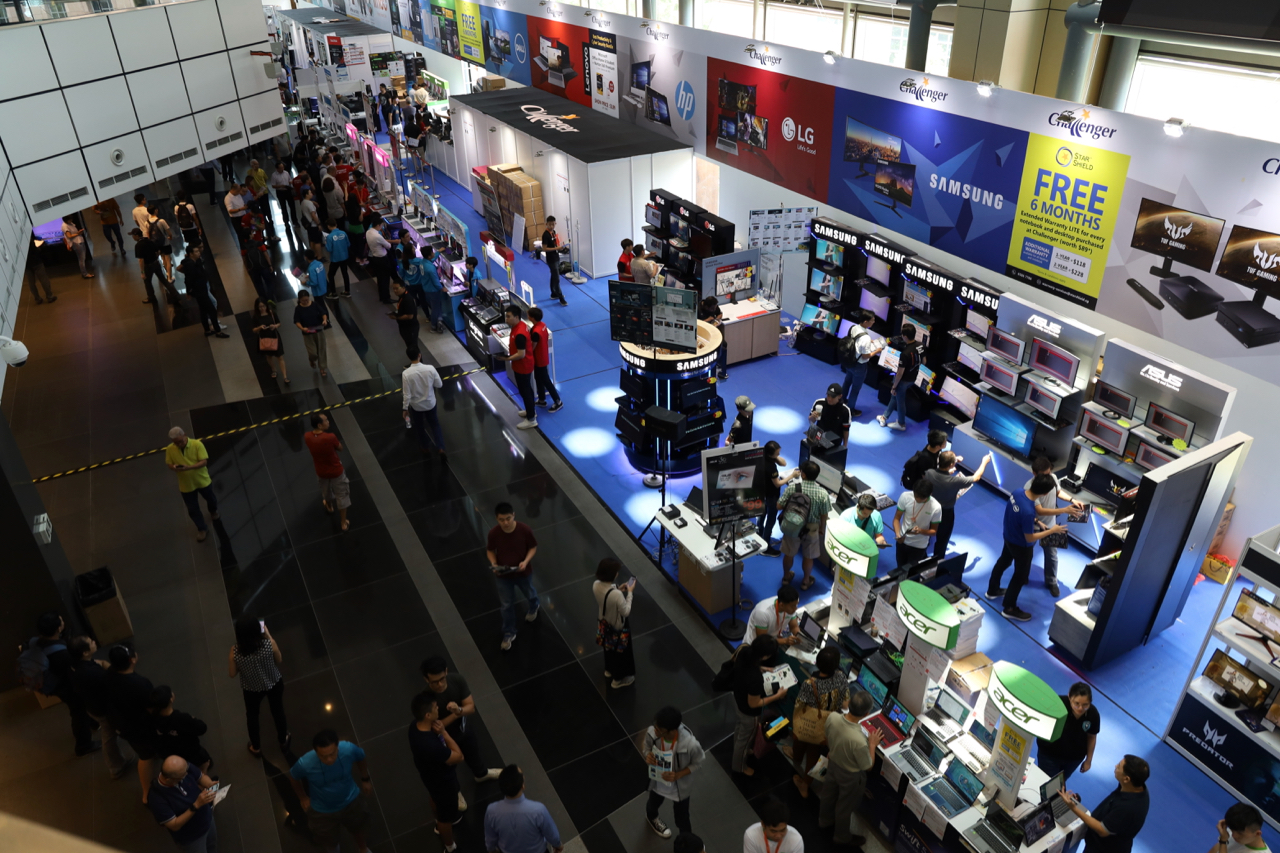 Come on down to Suntec Convention Centre Singapore, visit COMEX 2019 and check out the exciting events lined up and great shopping deals for your technology and gadgets! Pass It On and Pay It Forward, share about COMEX 2019 with your family, loved ones, relatives, friends and colleagues!
* Information courtesy of Sphere Exhibits and Gloo PR *