#FurTheWinSG with Samsung Eco-Package
Calling all pet lovers, animal lovers, DIY enthusiasts and eco-warriors! Samsung Singapore will be launching an exciting social media contest from 17th August 2021 to promote upcycling practices, while generating adorable/paw-dorable content that makes people go "aww" on Instagram! Introducing #FurTheWinSG with Samsung Eco-Package! As a pet lover/animal lover myself, this is a fun and great initiative to upcycle while building a pet house for your beloved pets/animals to stay and play in!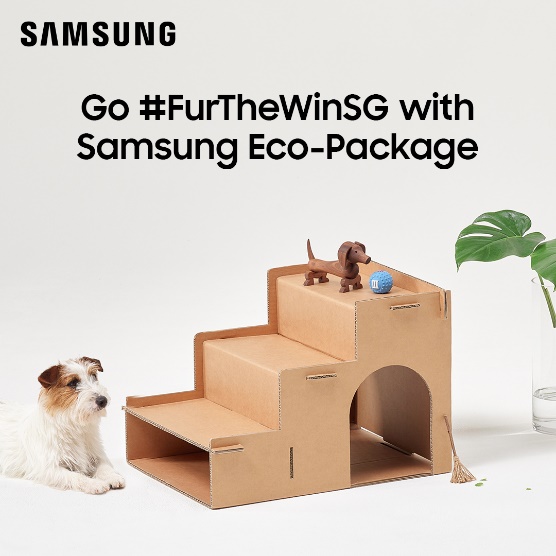 What is #FurTheWinSG all about?
What can you do with your cardboard packaging? You can repurpose them to help create a greener world through the #FurTheWinSG campaign. This is an open call for entries seeking consumers, as well as members of the public to think creatively about upcycling their cardboard packaging into functional yet adorable pet houses.
Exciting prizes to be own!
The Grand Prize Winner will walk away with a 65" The Frame QLED 4K Smart TV LS03A (worth S$ 4,599), as well as a set of customisable bezels (worth S$ 349)!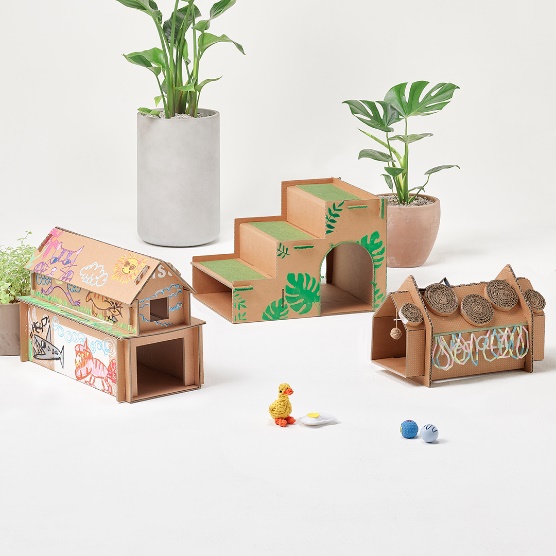 How do I submit an entry for #FurTheWinSG campaign?
Put your architectural abilities to the test and build a home for your pet from scratch with the Samsung eco-friendly TV packaging! You can either construct an entirely new pet house design or find inspiration on https://www.samsung-ecopackage.com/. Don't forget to decorate your masterpiece which will score you bonus points.
If you do not own a Samsung eco-friendly TV packaging, we've got you covered. You can simply use your own cardboard box or place an order with us through direct message on Instagram (@samsung_sg), and Samsung will deliver it to your home for free in 2 working days.
Participants must upload a photo on Instagram with all the required hashtags (#FurTheWinSG) and tag @samsung_sg, before the contest ends on 10 September.
For more details on the #FurTheWinSG contest, please visit here, Terms and Conditions apply.
Sharing is Caring!
Do share #FurTheWinSG with Samsung Eco-Package campaign with your fellow animal lovers, pet lovers, family, loved ones, relatives and friends! Pay-It-Forward and Pass-It-On! Sharing is Caring! Let's take this opportunity to raise greater awareness on upcycling practices too!
* Information and pictures courtesy of Samsung and IN.FOM *