GOMO customers alert! GOMO by Singtel launched Data Bank, a new data rollover-like feature with no expiry. GOMO customers will be able to deposit unused data and use it when they need more data at any time, or redeem this data for perks such as unlimited roaming in selected neighbouring countries, unlimited talk time and more.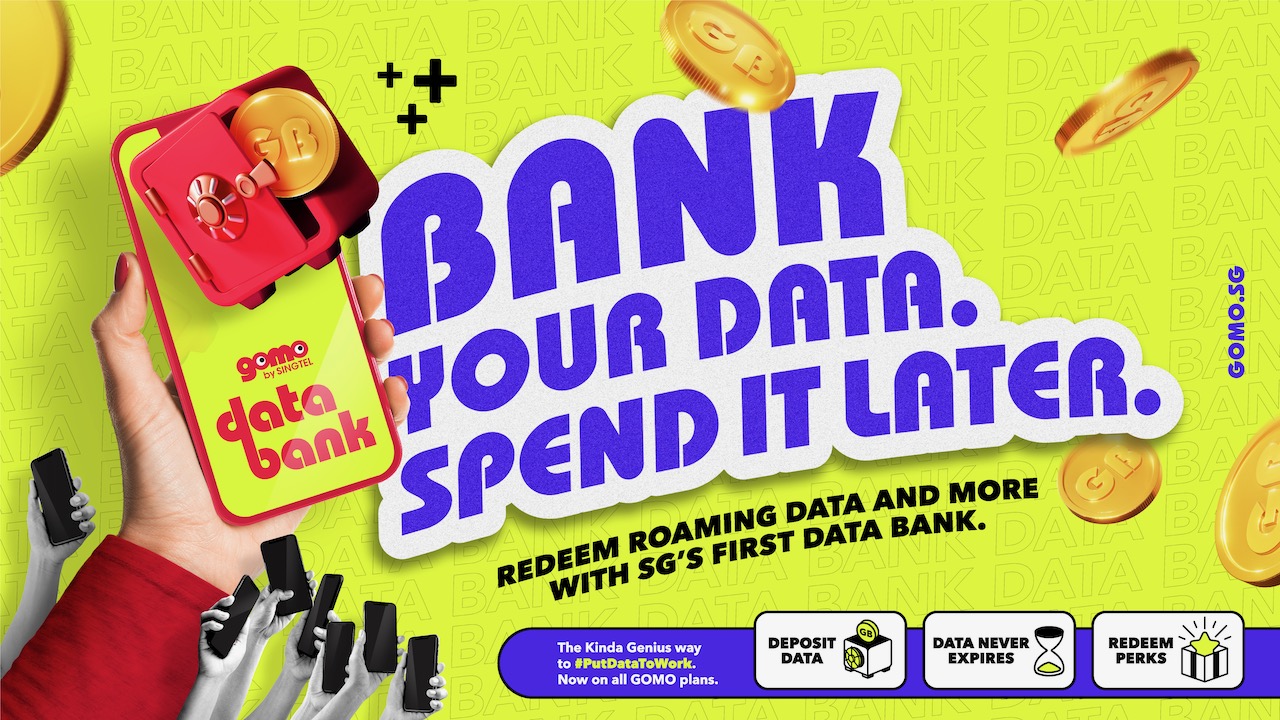 Ms Shilpa Aggarwal, Vice President, Mobile Marketing, Singtel Singapore, said, "We're always challenging ourselves to improve our offerings and give our customers better value and more flexibility, as a way of showing how much we appreciate their support. With Data Bank, we're empowering our customers to do more with their data, and giving them even more reasons to continue to choose GOMO as their preferred service provider."
GOMO by Singtel Data Bank
The new feature is available immediately to all new and current GOMO customers. Deposited data in the in-app Data Bank will automatically be drawn down once a customer has used up all the data from their base plan allowance and purchased add-ons, resulting in a seamless user experience.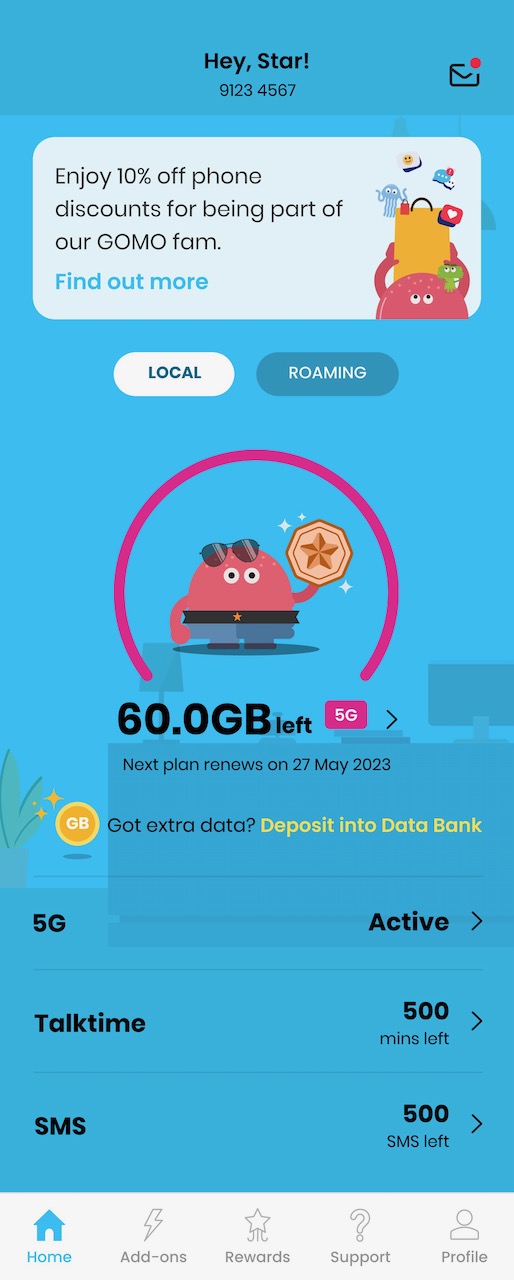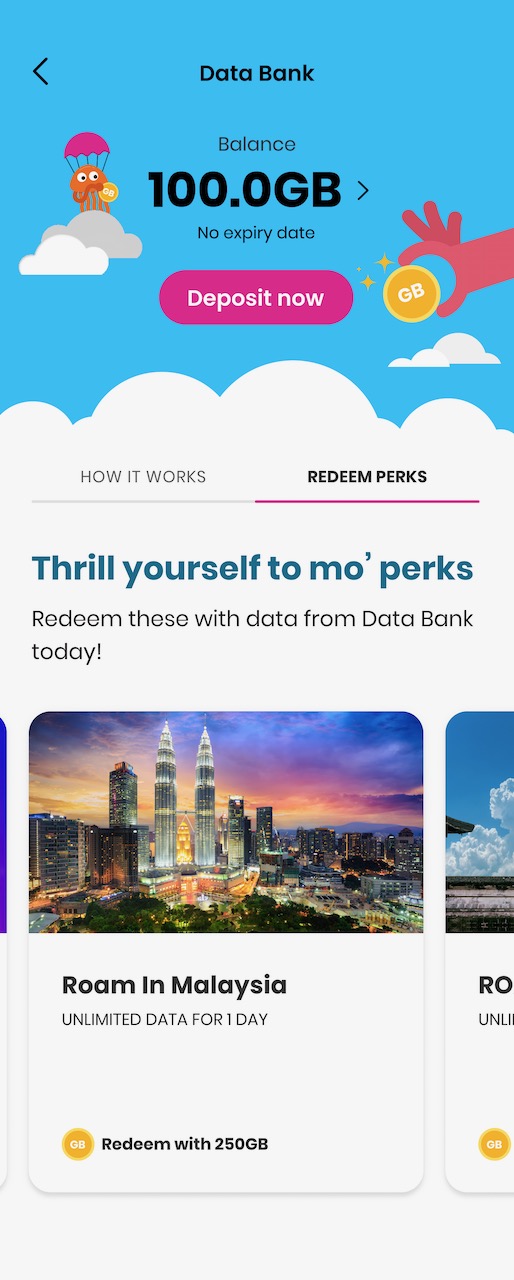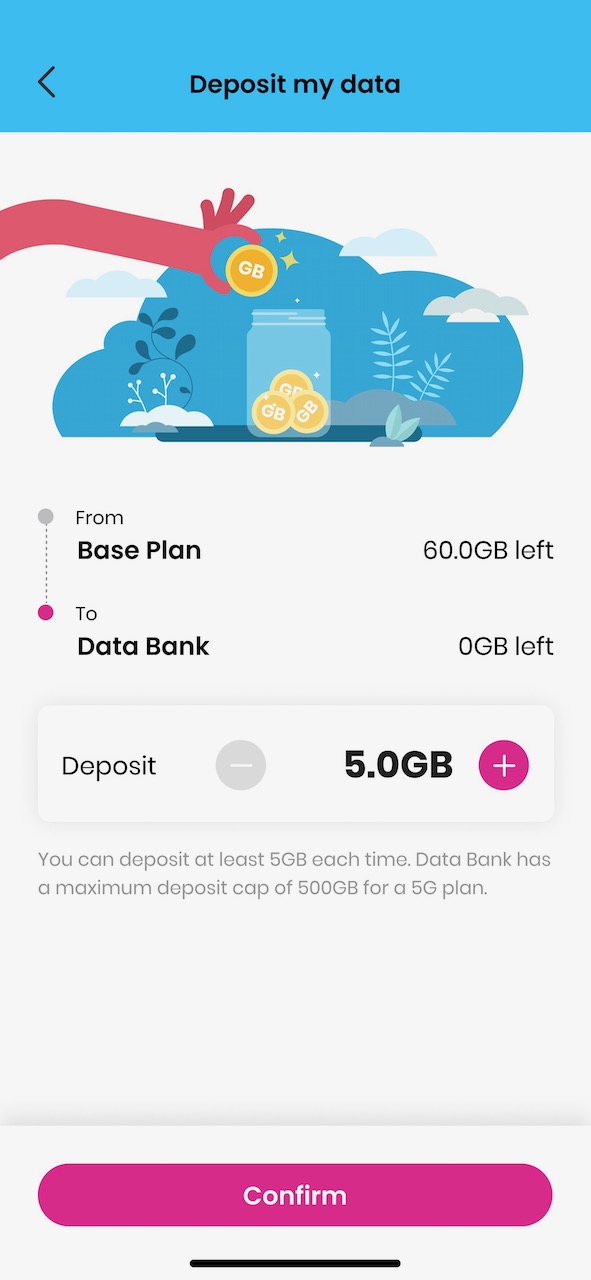 GOMO is a Singtel subsidiary that offers customers contract-free SIM-only plans on Singapore's best mobile network. For more information on GOMO and Data Bank, please visit https://www.gomo.sg/databank.
* Information and picture courtesy of GOMO by Singtel *