Jabra recently launched the Jabra Elite 85h headphones and the Jabra Elite Active 45e earbuds. At a recent event in Singapore, I had the opportunity to view them up close and got the opportunity to try out the Jabra Elite 85h headphones too. For this article, I would be touching and sharing on the Jabra Elite Active 45e as I have published an earlier on Jabra Elite 85h headphones.
The Jabra Elite Active 45e earbuds would definitely attract the interest and attention of fitness enthusiasts and those with an active outdoor lifestyle. Testing and holding on to the Jabra Elite Active 45e earbuds during the recent event, I had a good feel of the materials quality, it's sturdy and rugged, yet not too heavy when I put it around my neck. Personally, I had the feel/assurance that the Jabra Elite Active 45e would be able to go through some intensive workout or outdoor adventures. Another feature that I liked is the Jabra Sound+ App that would allow users to customise the Jabra Elite Active 45e earbuds from their smartphone.
For those fitness, sporting, active and outdoor enthusiasts looking for a wireless earbuds, check out the Jabra Elite Active 45e.
Let me share more information and details on the Jabra Elite Active 45e
Jabra has unveiled the latest addition to its popular Elite Active range – the Jabra Elite Active 45e – waterproof earbuds for sports use that combine comfort, durability, superior call and music quality, and long battery life.
The Jabra Elite Active 45e was announced earlier in January at the Consumer Electronics Show 2019 (CES 2019) and is engineered for wireless music, calls and sports use. Whether you are going for a run or bicycle ride or just working out in the gym, the earbuds will remain secure and comfy in your ears, thanks to earhooks and earwings that hold them firmly in place.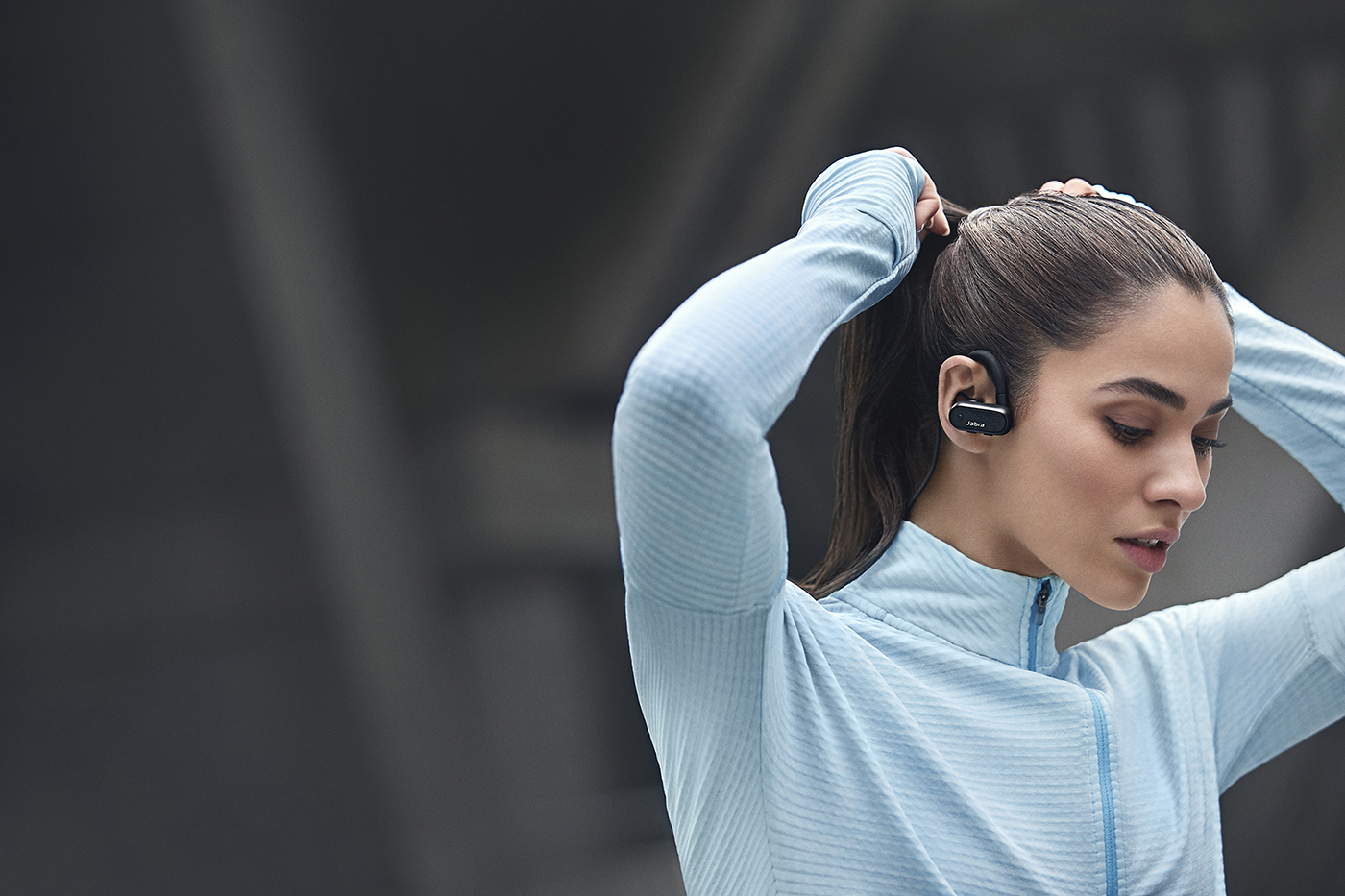 The earbuds are also the perfect outdoor fitness buddies as they feature an open-ear design that lets ambient sound in. This allows you to stay aware of your surroundings and enjoy a safer workout.
With the Elite Active 45e, you can instantly connect to Alexa*, Siri®or Google Assistant™, so you can do more in less time with voice commands –  including setting appointments, finding nearby events, or having your messages read to you. The earbuds' two-microphone technology gives you effective noise reduction on calls that ensure conversations are crystal clear, and the built-in advanced 12mm speakers offer a richer, more powerful audio experience.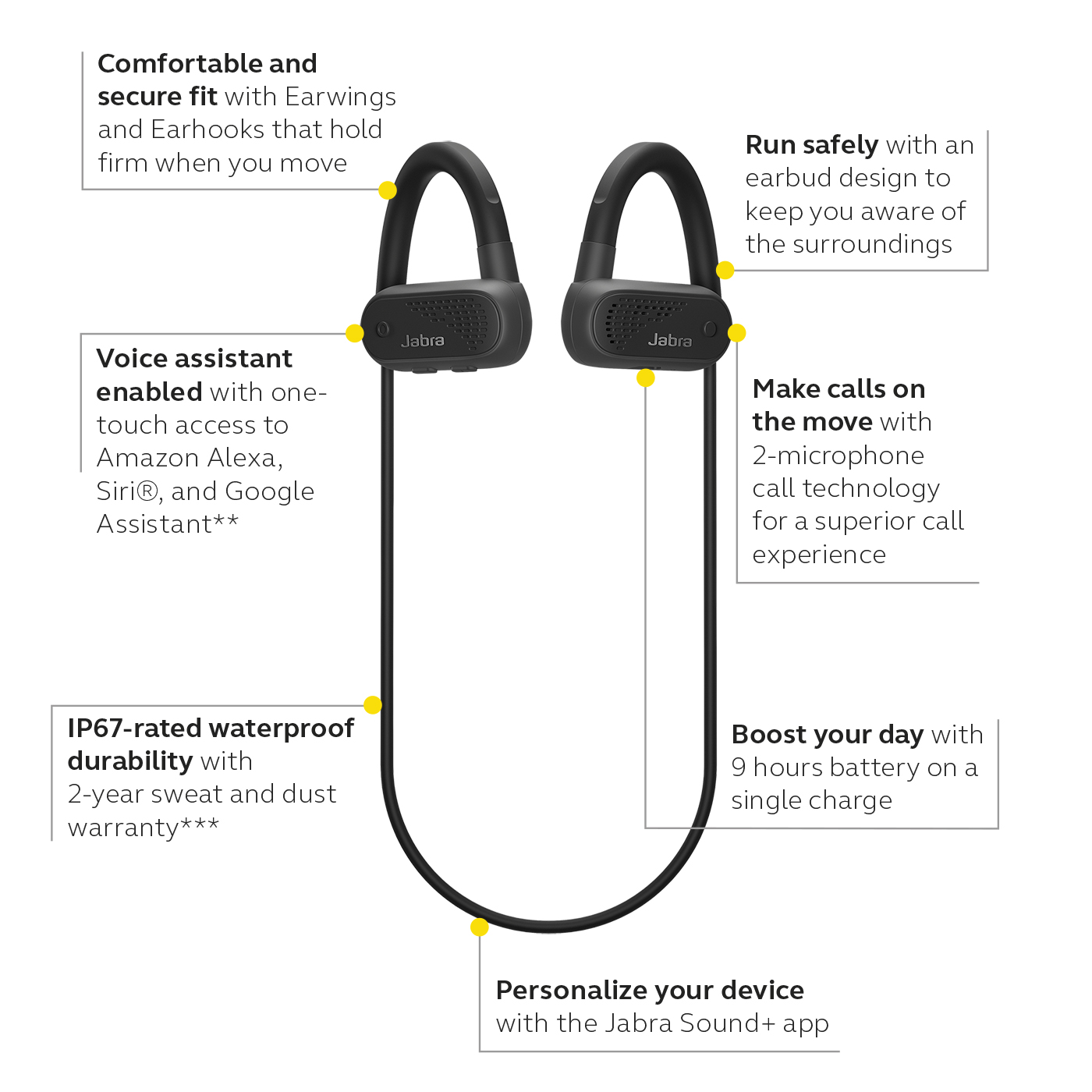 With up to 9 hours of battery life on a single charge, the earbuds power a week's worth of workouts, keeping the music playing and the calls answered. What's more, the Jabra Elite Active 45e also has a 15-minute fast-charge feature to give you an extra hour of juice.
You can also download the free Jabra Sound+ app on your mobile phone, to customise your Jabra Elite Active 45e for your workouts: save your music profiles, choose your voice assistant, track battery use and more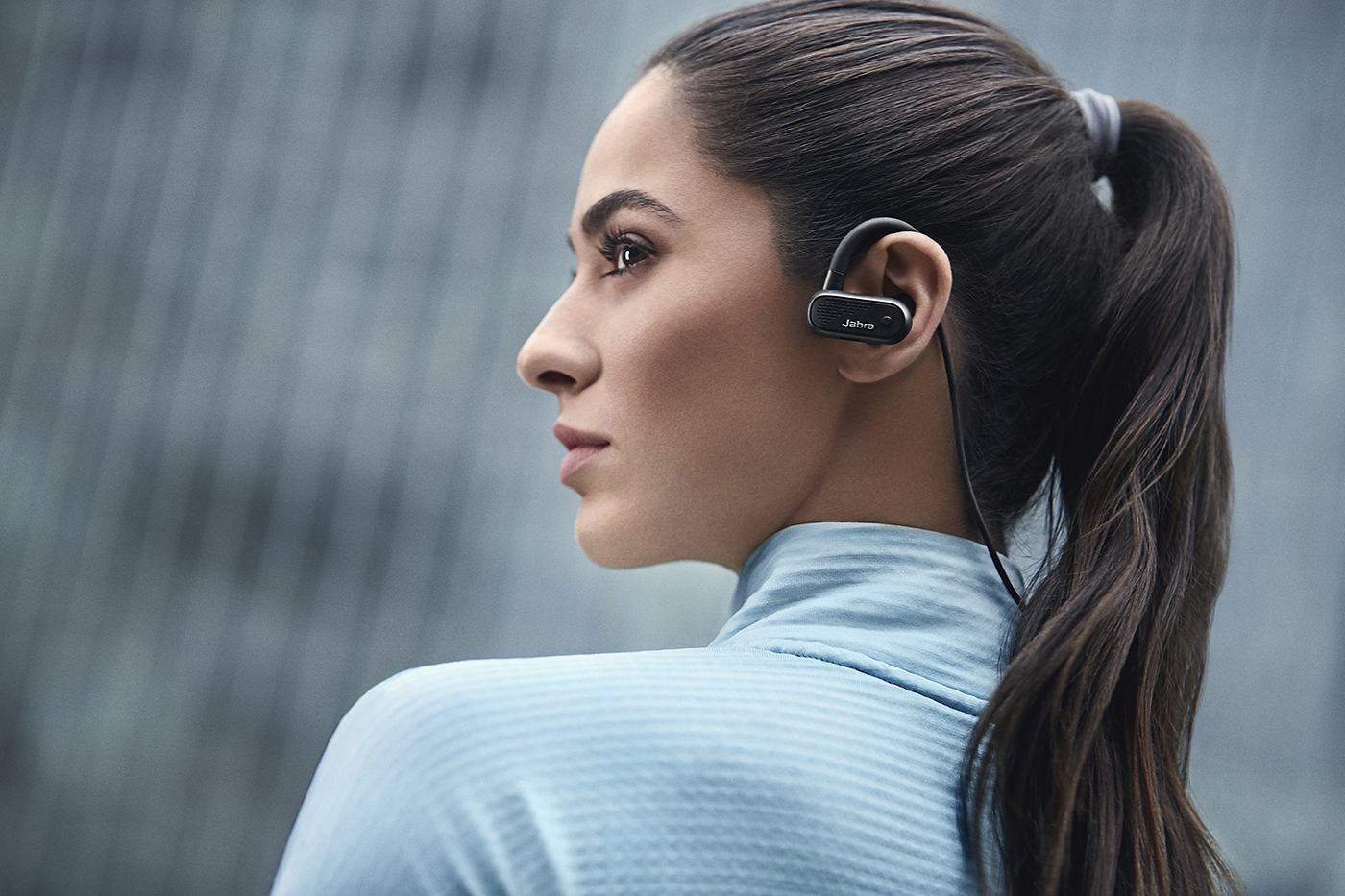 Calum MacDougall, SVP at Jabra said: "These new sports earbuds are engineered for those who want a comfortable and secure fit whilst exercising. The durable design and superior call and music experience ensure the Elite Active 45e is the perfect workout essential. Moreover, the new Elite Active 45e benefits from Jabra's wireless experience and proven track record of excellent wireless connectivity."  
Availability & pricing  
The Jabra Elite Active 45e is available from end June 2019 in Mint, Navy or Black at the MSRP of SGD168 at all authorised Jabra retailers. For more information on the product, please visit: https://www.jabra.sg/bluetooth-headsets/jabra-elite-active-45e
* Information and pictures courtesy of Jabra (Singapore) and Gloo PR *