Singtel's Dash – Mobile wallet for all modes of public transport
Singtel Dash app now has contactless payments introduced inside and they can now be used for contactless payments for bus and train rides in Singapore. Customers can now use their Dash app for their commute on public transport across buses, trains and taxis.
The Singtel Dash app is a multi-purpose app, they have mobile payments app that allows users to commute, shop in-store and at online retailers worldwide with their Visa Virtual Account, and send money locally and overseas.
Let me share more information on Singtel's Dash – Mobile wallet for all modes of public transport:
Dash customers can enjoy a hassle-free commuting experience across buses, trains and taxis, as part of the Land Transport Authority's SimplyGo initiative which enables commuters to use their mobile wallets or contactless cards on transit without the need for top-ups.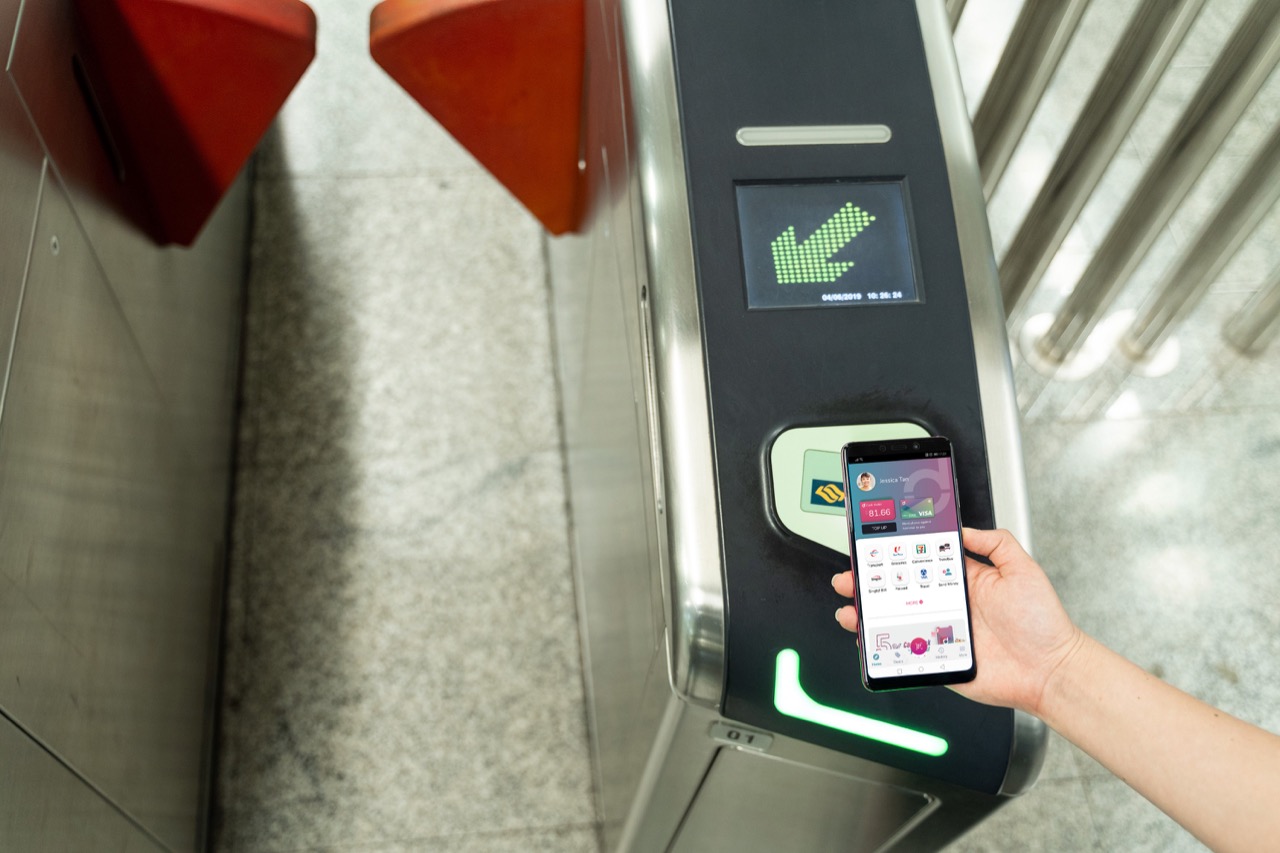 Mr Gilbert Chuah, Head of mCommerce, International Group at Singtel, said, "Dash has always been about making the payment experience convenient and seamless for customers. We've offered customers cashless payments for taxi rides since launch. Today, we're pleased to extend this convenience to all modes of public transport with the Dash Visa Virtual Account so customers can enjoy a simpler and smoother commute as they go about their day. Our goal is to delight customers and drive the adoption of mobile payments by enhancing the services available on Dash, Singapore's first all-in-one mobile wallet." 
Customers can easily 'Dash & Ride' on buses and trains once they have downloaded the latest version (1) of the Dash app from the Google Play Store or Apple's App Store. All they need is to tap and pay with their NFC-enabled Android phone (2) with the Dash app, iPhone or Apple Watch with Apple Pay (3). As a launch promotion, Dash users can enjoy 50% cashback on bus and train rides in June and July 2019 (4).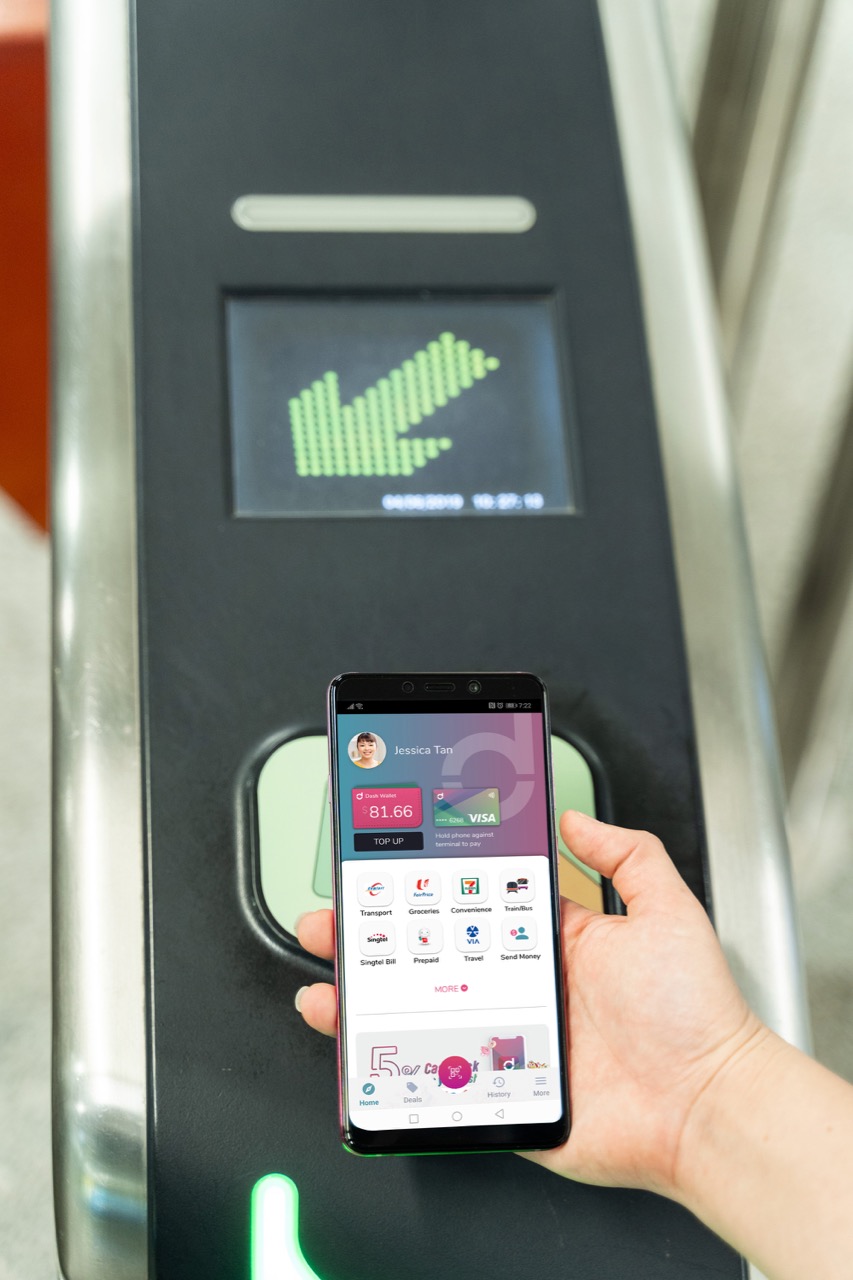 Exclusive partnership with ComfortDelGro Taxi 
Singtel also announced a strategic partnership with ComfortDelGro Taxi, Singapore's leading taxi company with a 12,000 strong fleet that will further enhance the commute experience for Dash users in Singapore. 
Currently, Dash users can already pay for their taxi rides via QR code without administrative fees, and enjoy 5% cashback on Comfort and CityCab taxis (5). Singtel and ComfortDelGro Taxi are now taking this collaboration a step further with the development of in-app taxi booking functions on the Singtel Dash app by end 2019. This partnership also extends to running joint marketing activities and enabling overseas customers of Singtel's VIA alliance partners to book ComfortDelGro taxis via the ComfortDelGro Booking App when they visit Singapore. VIA currently counts Singtel's Dash, AIS GLOBAL Pay among its member mobile wallets and will soon add Kasikornbank's K Plus (Thailand) and Axiata Digital's Boost Malaysia. 
Mr Chuah said, "We're delighted to deepen our collaboration with ComfortDelGro Taxi to enable Dash users to book and pay for taxi rides with more ease and convenience than ever. This builds on the close working relationship we have had since the launch of Dash, and further strengthens Dash's value proposition as an app for all our customers' everyday financial and lifestyle needs." 
Mr Ang Wei Neng, CEO, ComfortDelGro Taxi, said, "We are pleased to move our long-standing partnership with Singtel one step further. With our taxi booking services on Dash and Dash in our ComfortDelGro Booking App as an in-app payment, customers, both local and overseas, can enjoy greater convenience when booking and paying for a ComfortDelGro taxi trip with Dash. This will add convenience, a new experience and an exciting proposition for both ComfortDelGro and Singtel customers." 
To celebrate the partnership, Dash customers who are Singtel subscribers can enjoy 1GB of free local mobile data with a minimum of five ComfortDelGro taxi ride payments per month with effect from today. More information is available at www.dash.com.sg. 
Singtel Dash is available to everyone regardless of telco or banking relationship, and can be downloaded on any mobile platform. It is the only mobile payments app that allows users to commute, shop in-store and at online retailers worldwide with their Visa Virtual Account, and send money locally and overseas. 
Notes:
(1) Android v5.0.2 on the Google Play Store and iOS v5.0.6 on Apple's App Store.  
(2) Recommended for use on NFC-enabled Android phones, Samsung Galaxy S10 and Samsung Galaxy A9 (2018) installed with Singtel Dash Mobile Wallet App. For the updated list of phone models and operating system versions which have been tested, please refer to https://www.transitlink.com.sg/simplygo_phonemodel  
(3) For Singtel Dash to be used for bus and train rides on iOS devices, the user's Dash Visa Virtual Account has to be added into Apple Wallet and set as a default card.  
(4) Capped at S$10 per user per month.  
(5) Capped at S$50 per user per ride. This cashback also applies to rides on Prime Taxis.  
* Information and pictures courtesy of Singtel *