Lenovo ThinkVision P27h-20 Review
The modern workplaces are changing, we are entering into a new hybrid era of future of work, beside the traditional working in the office, we are also working from home (WFH). Having an external monitor to complement your laptop setup or as an additional monitor to your desktop computer setup, is ideal (and highly recommended to have) in your WFH setup and in your office setup. For creative professionals, photographers, videographers, designers, an external monitor is pretty much a must have gadget in our setup. The Lenovo ThinkVision P27-h20 monitor is engineered for the tech-savvy professionals, let me share with you my views and thoughts from my recent review of the ThinkVision P27h-20 monitor.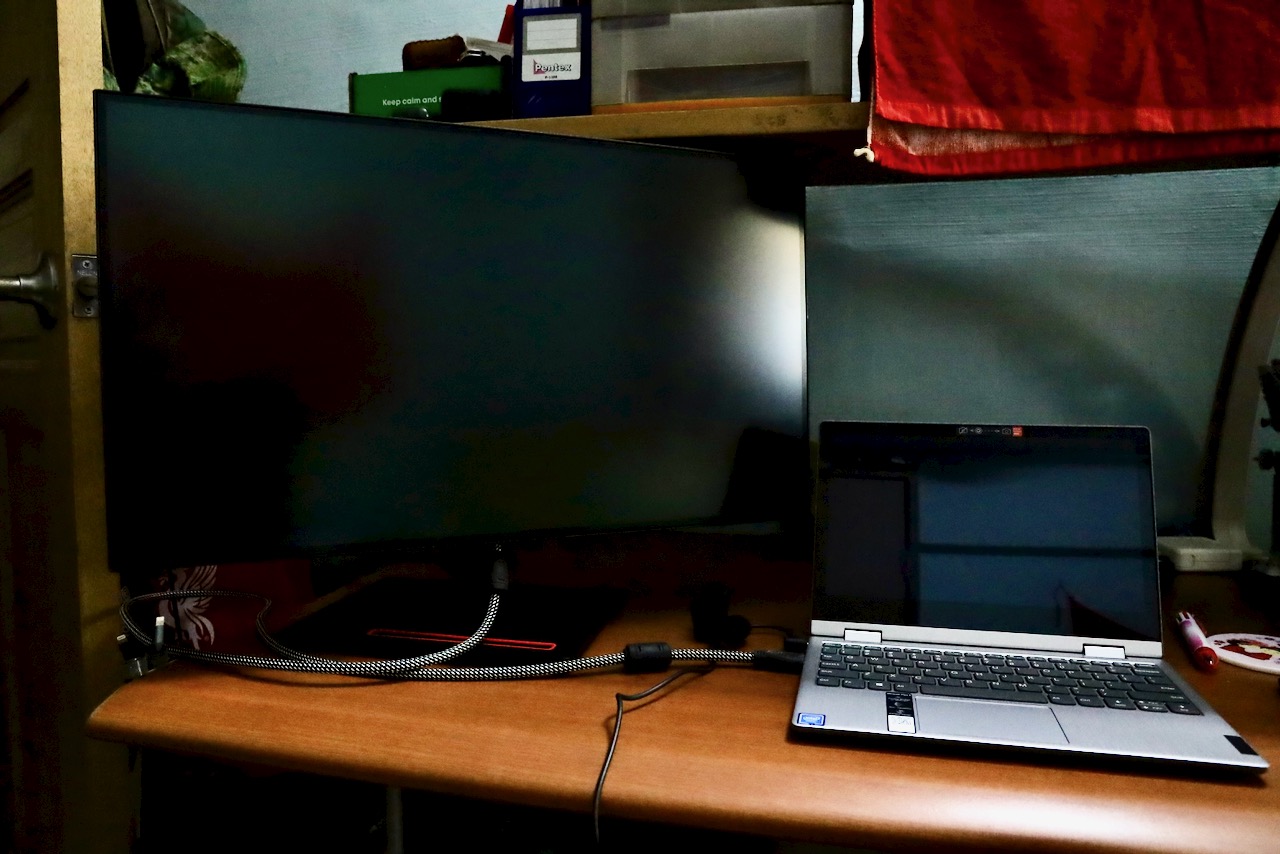 The ThinkVision P27h-20 is a 27-inch panel size monitor with 4-side NearEdgeless In-Plane Switching (IPS), ideal for the multi-tasking professional. It has a resolution of 2560 x 1440, a 16:9 QHD resolution monitor delivering fresh and invigorating display of colours and details, sharp, clear. With its anti-glare feature, it's pleasant and comfortable for our eyes as we sometimes have to stare a lot at our monitors. As the P27h is TÜV Rheinland Eye Comfort-certified, it minimises eye fatigue and less exertion on our eyes when working.
Brightness (typical)
Colour Gamut
99% sRGB
99% BT.709
85% DCI-P3
Factory Calibration
While the above technical specifications might not be a big concern for professionals working in non creative fields, creative professionals would definitely take note of the above specifications. With the P27h-20 being factory calibrated with average Delta E<2, colour gamut of 99% sRGB, 99% BT.709 and multiple colour spaces, the P27h-20 offers excellent colour performance that would meet the needs of creative professionals.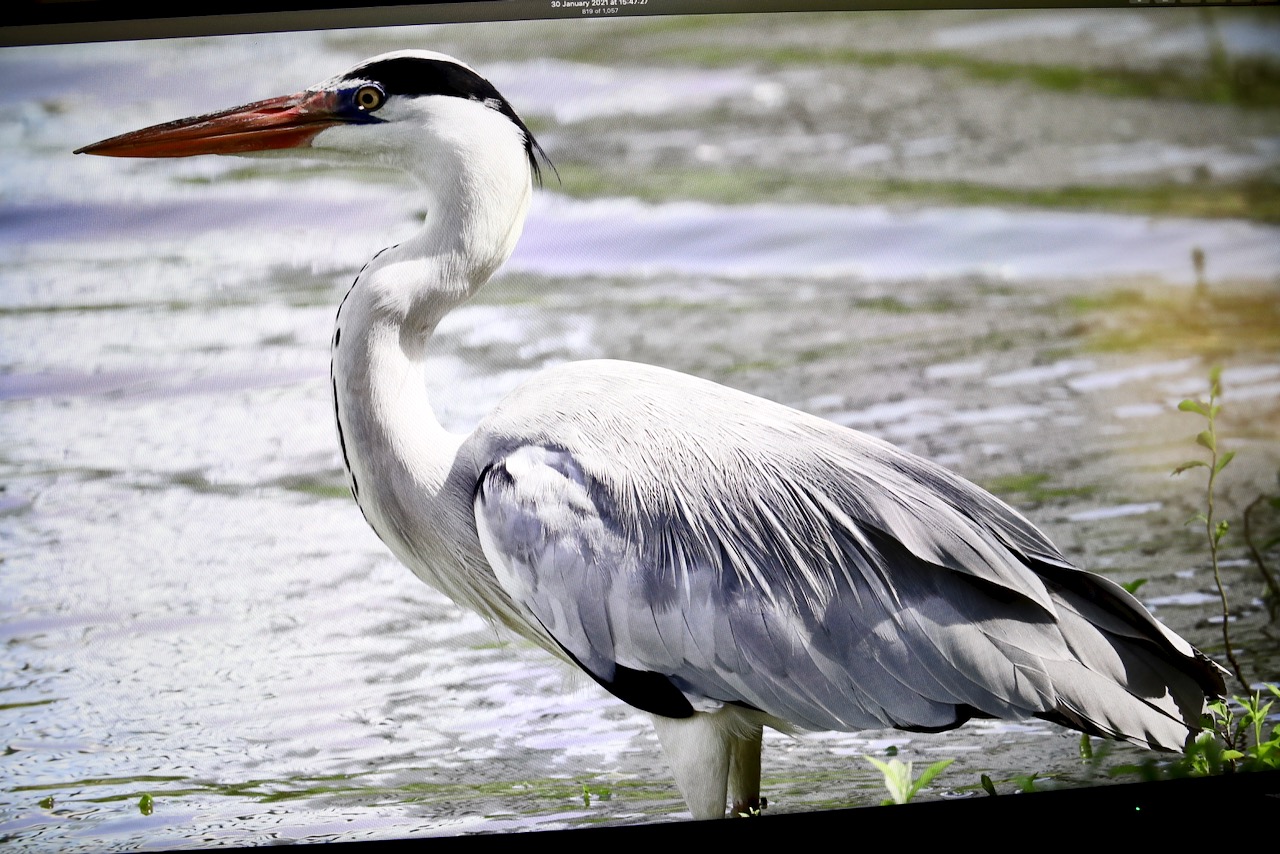 The P27h-20 monitor also has the following features and settings below:
Advanced Settings
Dynamic Contrast: Off / On
Over Drive: Off / Normal / Extreme
Color Mode: sRGB / DCI-P3 / BT.709 / Neutral / Reddish / Bluish / Custom
Scenario Modes: Panel Native / Image Creation / Digital Camera / Video Creation / Low Blue Light
Aspect Ratio
Button Repeat Rate
Menu Settings
On the P27h-20 menu settings, users have the following functions:
Language
Menu Time Out
Menu Horizontal (Where you place your menu)
Menu Vertical (where you place your menu)
Transparency
With the above settings available on the P27h-20, you can choose how you would like to customise the monitor to your working needs and requirements.
Connectivity
The ThinkVision P27h-20 monitor comes with a number of different ports for various connectivity functions.
Video Input Signal
1 x USB Type-C Gen1 (DP1.2 Alt Mode)
1 x HDMI 1.4
1 x DP1.2
1 x DP1.2 (out)
4 x USB 3.1 Gen1 (1 BC)
Audio Signal
Ethernet
1 x Ethernet (10M/100M/1000M)
The modern workplace is about collaboration and multi-tasking, not just with fellow colleagues, it's also with the various technology gadgets and peripherals in your work setup. With the number of connectivity ports on the P27h-20, you can safely and confidently multi-task and setup your modern workstation.
You can daisy chain and create a multi-monitor setup via the DisplayPort, allowing you to have additional monitor options should the need arises. Using the USB Type-C, a one-cable solution that doubles up as a power charging cable too. The SmartPower can intelligently distributes power up to 90W to connected USB and USB Type-C devices, this maximises power supply efficiency while reducing overall power consumption.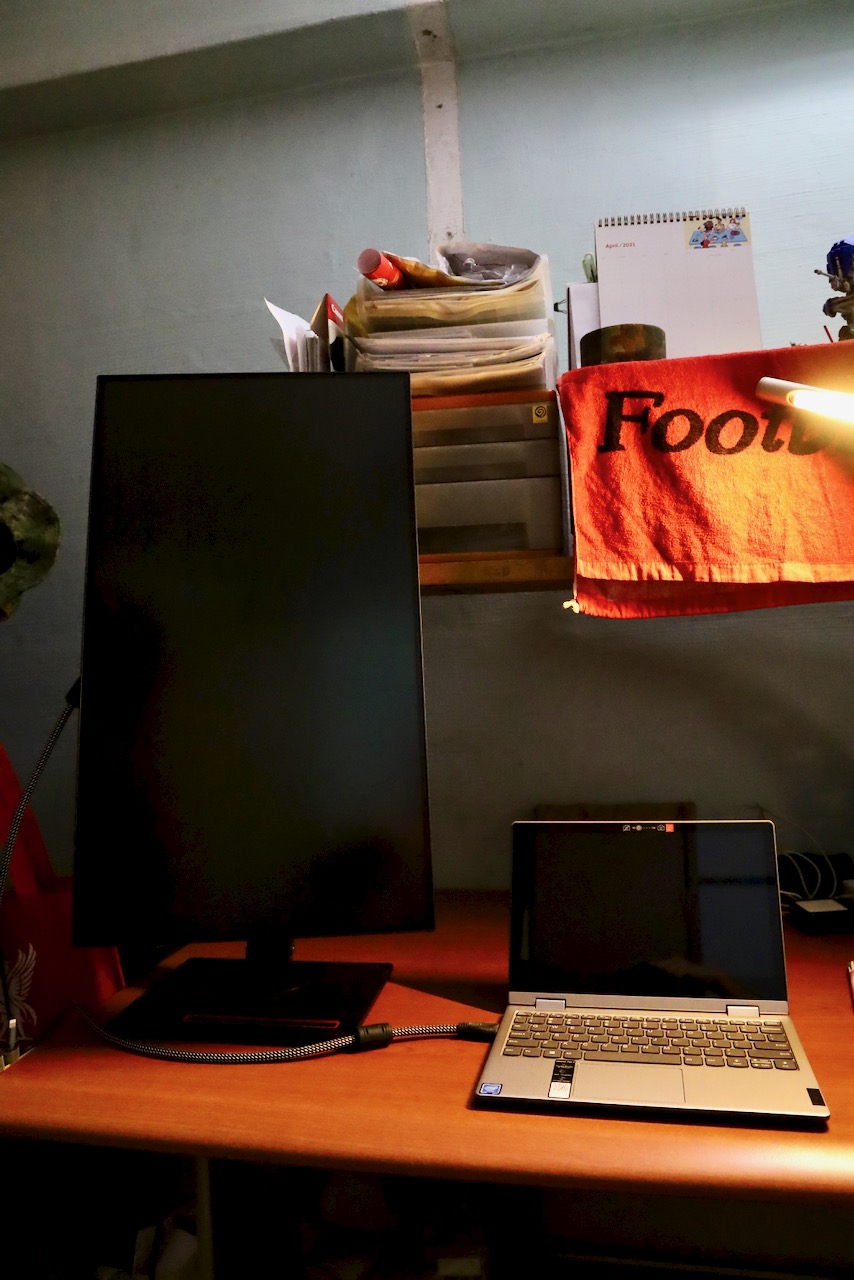 Aesthetics
The ThinkVision P27h-20 has a firm and steady design, it can be a bit heavy in the initial lifting and setup on your office/WFH desk. There is also an integrated phone holder that you can place your smartphone while working with your P27h-20 monitor.
Here are the mechanical information of the ThinkVision P27h-20
Tilt Angle (front/back): -5 degrees / – 45 degrees
Swivel Angle (left/right): +45 degrees / – 45 degrees
Lift (max. range): 135mm
Pivot: -90 degrees / 90 degrees
VESA Mount Capability: Yes (100 x 100 mm)
Kensington Lock Slot: Yes
Monitor Control Buttons
The P27h-20 monitor control buttons are located behind the back panel of the monitor. When you are facing the back panel, it's on the left, below the Lenovo logo, slightly above the bottom left corner.
Brightness
Contrast
Volume
Speaker
Personally for me, I don't like the location of the buttons and how the buttons are designed. Perhaps I do need more time to get used to the buttons setup since I only got to review the monitor for a short period of time.
Overall, the Lenovo ThinkVision P27h-20 monitor is a modern and capable multi-tasking monitor, ideal and suitable not just for the modern workforce professionals working in the office or WFH, it's also suitable for the creative professionals too.
I would like to thank Lenovo Singapore for the opportunity to review the ThinkVision P27h-20 monitor.