LG styler x Baby Shark Delightful Campaign
The topics of health and hygiene by the public has increased exponentially around the world, over the last year or so due to the ongoing global pandemic. Due to this ongoing battle with the global pandemic, there is an increased awareness, learning and greater understanding, especially among families with young children, of the well-being benefits of keeping clothes germ and bacteria free. LG Electronics (LG) has always strive to provide their customers with solutions for a better and healthier life, with the ideal hygienic clothing management system, the LG styler™, which takes centre stage in the LG's new campaign, LG styler x Baby Shark delightful campaign, along with international mega hit, Pinkfong Baby Shark.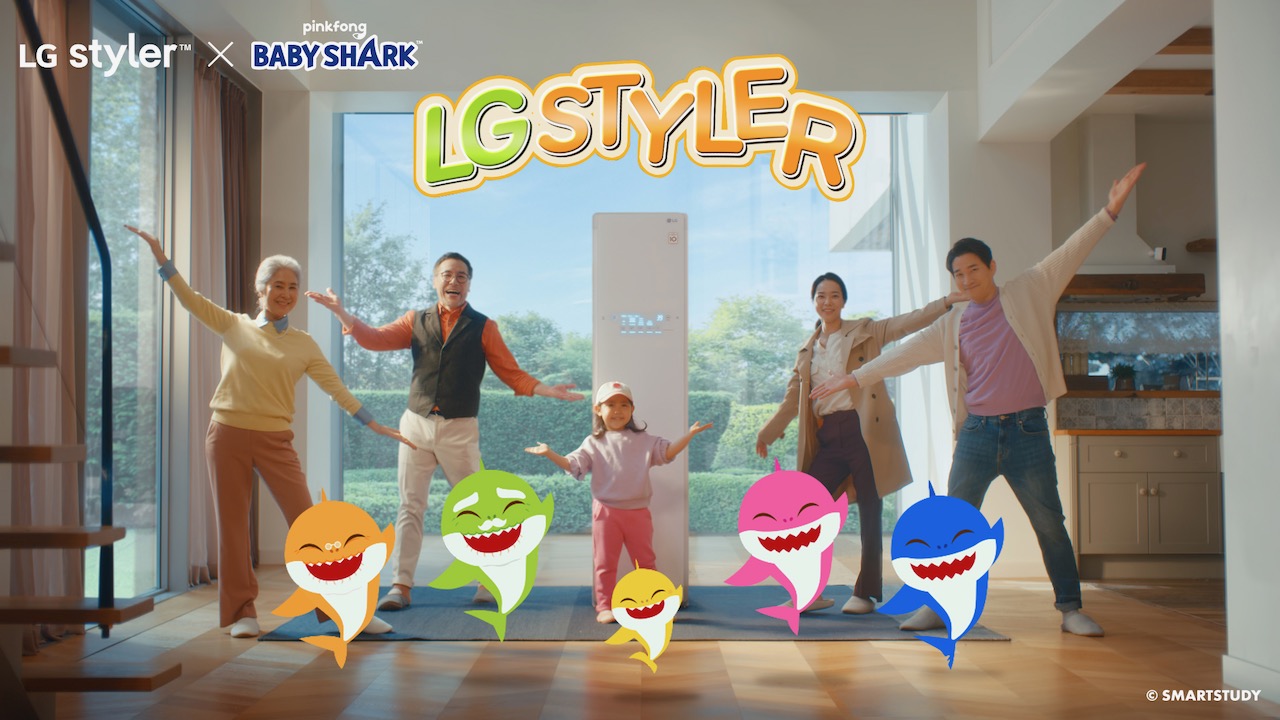 This LG campaign is kicking off with a joyous video collaboration and easy-to-follow dance challenge, promoting the importance of healthy clothing care and family. Set to the catchy tune and funky moves of YouTube's No.1 most viewed video Baby Shark dance, this LG video highlights the many benefits of the LG styler™. Five family members, aligning with the five members of the 'Shark Family,' are shown dancing and using the styler™ to refresh and revitalize a range of items, from soft toys to clothes to face masks.
In the video, the lyrics of the hit song have been changed to mention the styler™'s unique clothing care features. These include the Moving Hanger, which shakes out fine dust particles, TrueSteam™ technology, which eliminates odors, reduces wrinkles (1) and removes 99.9 percent of house dust mites, bacteria, and viruses (2), and Pants Crease Care, which creates a sharp crease to make any pair of pants or slacks office-ready.
Dance Challenge!
After the release of this entertaining and informative video, LG will run a dance challenge! This dance challenge is on popular social platforms such as Instagram and TikTok in Singapore, from now till 6 June 2021. Participants can use the AR filter (available on LG's official account on each platform) to make their own unique Baby Shark Dance videos – complete with the LG styler™/Pinkfong Baby Shark song – and upload them using the hashtags #LGstylerDanceChallenge and #LGStyler. LG Electronics (Singapore) will award the top five entries with the highest number of likes, comments and views with a prize each. The first and second prize winners will win LG styler™ in Mirrored Finish (worth S$3,299) and LG A9 Kompressor™ ULTRA vacuum cleaner (worth S$1,299) respectively, while three participants will win the third prize of LG TONE Free HBS-FN7 true wireless earbuds (worth S$298).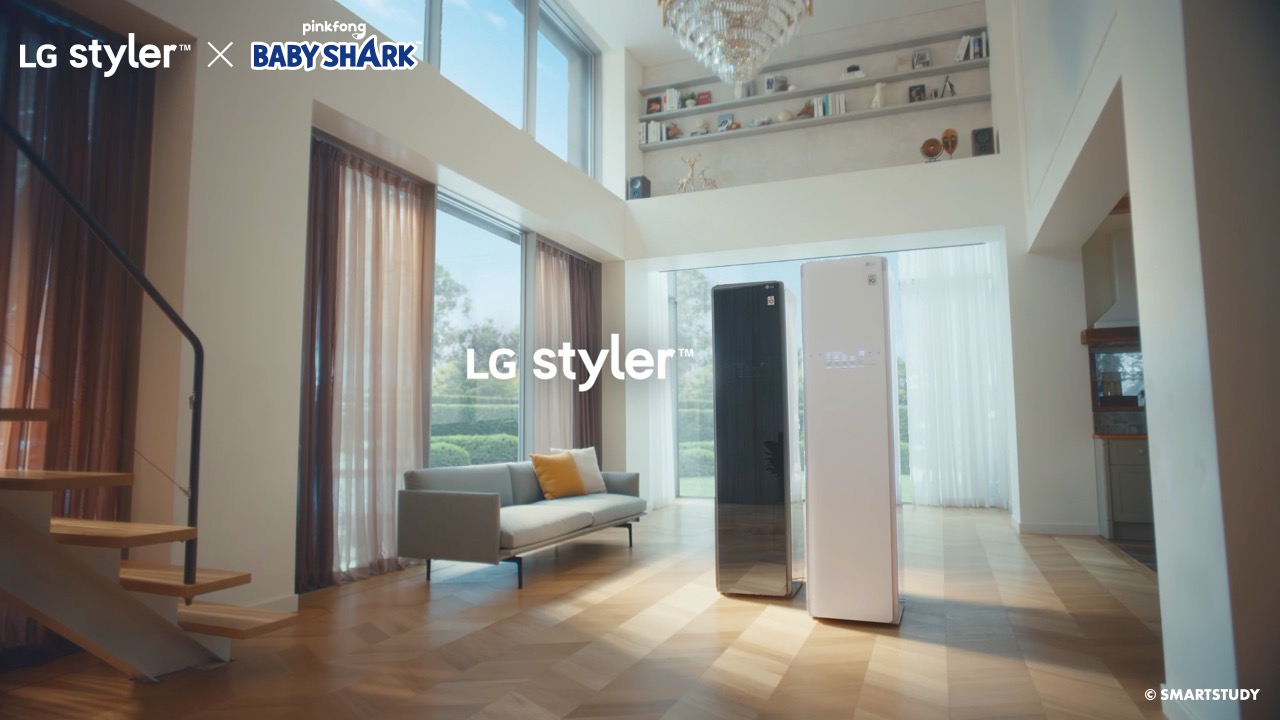 Created by SmartStudy, the global entertainment powerhouse behind Pinkfong, Baby Shark launched on YouTube in November 2015 and took the world by storm, amassing 8.4 billion views and holds the 'No. 1 most-watched YouTube video' title to date. With music, characters, story and dance all combined together, Baby Shark became the world's first and only children's song to reach RIAA-certified Diamond and 11x platinum status for selling over 11 million unit sales in the US. Baby Shark has also spawned a viral phenomenon #BabySharkChallenge, generating over one million cover videos around the globe.
This ongoing global pandemic has taught my a number of lessons and changes. A new normal has dawned upon us, not just at work, also on how we live. Hygiene and health are arguably more important than ever. Clothes are an essential part of our everyone's daily life, with the advanced clothing care offered by the LG styler™, it can play a helpful supporting role in protecting consumers and their loved ones against germs and bacteria.
For parents with children, why not take this opportunity to have a fun, engaging, bonding and learning time with your children through this LG styler x Baby Shark dance challenge video campaign?
Notes:
(1) Certified by Korea Apparel Testing & Research Institute (KATRI) comparing before and after using Refresh cycle.
(2) Certified by the British Allergy Foundation (BAF) for reducing 99.9 percent of house dust mite with sanitary normal cycle, bacteria (Escherichia coli and Staphylococcus aureus) and viruses (H3N2, H1N1, PEV, IBRV, ICHV, PEDV, MHV, and hCoV-229E) with Sanitary Heavy Duty cycle.
* Information and pictures courtesy of LG Electronics and Asia PR Werkz *