Singapore's 1st Ever Smart Blind Gallery, mc2, Ups its Game
Singapore's first ever smart blind fashion gallery, was opened by mc2 in March 2018. This brand name mc2, is a familiar brand in Singapore as they used to be one of top 5 IT retailers in Singapore. They transformed their business completely from IT to smart outdoor blinds in 2017.
At their smart blind fashion gallery, two floors of sprawling design, beauty and elegance, a one-stop solution space where homeowners and interior designers can browse and purchase a wide variety of home fashion products.
During a recent visit to mc2 smart blind fashion gallery, guests and visitors were introduced to Renson, the world no.1 brand in retractable blinds and Squid, the world's first window fabric covering. These two brands are the latest collaborations that mc2 has inked and bringing them to Singapore. The visitors and guests were given a tour, sharing and demonstration of Renson and Squid range of products inside the mc2 fashion gallery showroom.
"The partnership with Renson and Squid gives us the opportunity to do provide wider and more complete solutions to local homes. The current technology in Singapore is only sufficient to handle retractable blinds downwards and upwards. Renson technology allows retractable blinds to extend sidewards, expand to form a retractable roof for patio areas, adopt frameless Panovista Max retractable blinds to blend in even more perfectly to the home architecture." Says Wilson Chew, founder of mc2. "We are proud to be given the sole distributorship and fabrication rights by Renson, to offer these full suite of cutting-edge home solutions to our customers at an affordable cost."
Renson
At mc2 showroom, customers/visitors are able to view the Renson Fixscreen in action. The Renson Fixscreen is the first screen in the world that is truly wind-resistant and insect proof. It uses an ingenious zip system securely fastened to the edge of the screen which then is permanently held in the side guides of the system, making the screen wind-resistant in every position. Improvement is the mean feature of the Fixscreen® 'next generation, the latest wind-resistant vertical sun screens for surfaces up to 22 m². Renson is the world no.1 retracetable blinds from Belgium.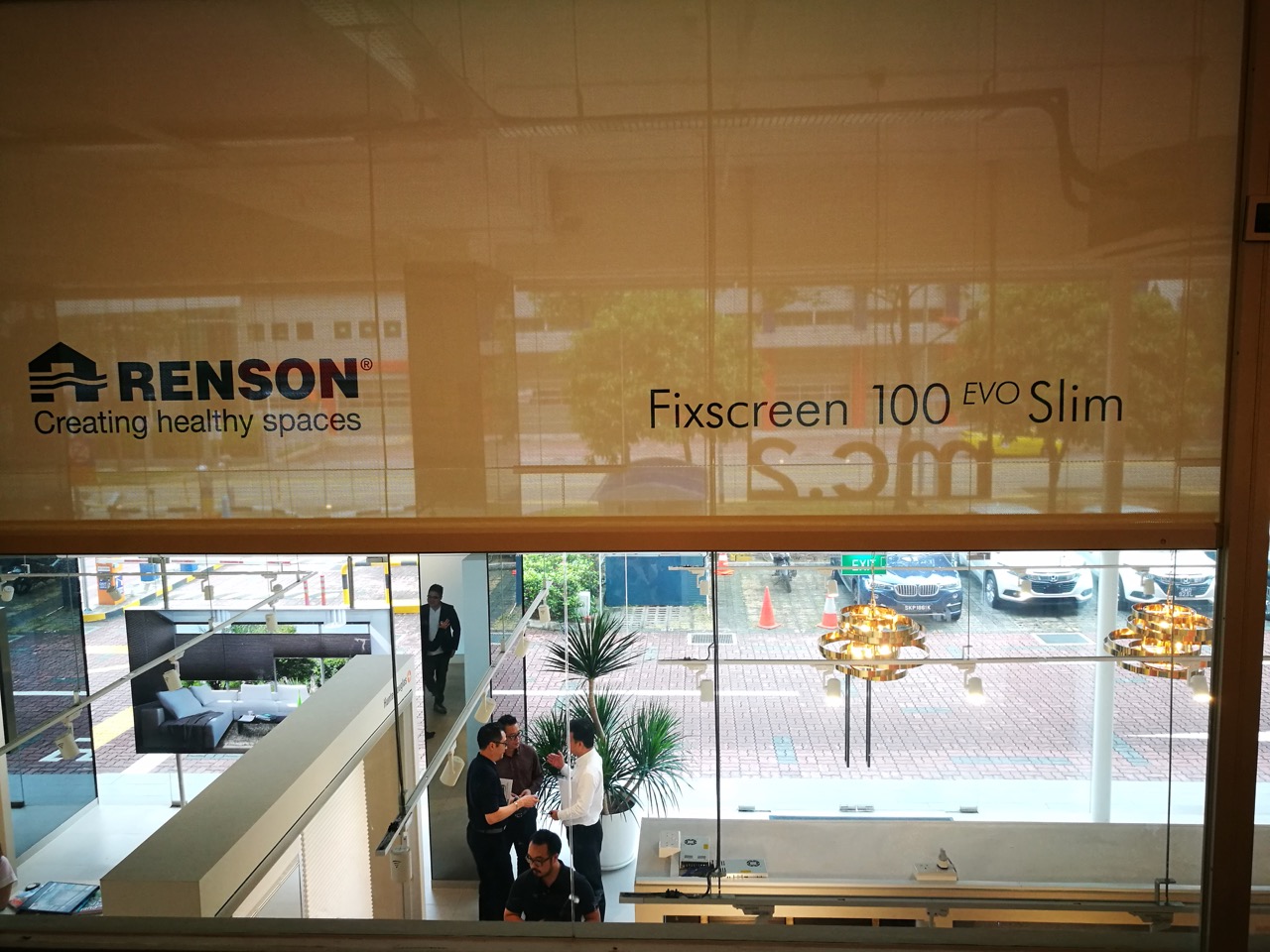 Squid
Customers/visitors to mc2 showroom are also able to view the world's first window fabric covering, known as Squid. This brand is a revolutionary window covering made in Belgium, a whole new, simple and elegant way to dress your windows with this unique transparent and self-adhesive fabric protects your privacy and keeps your room cooler during the hot days.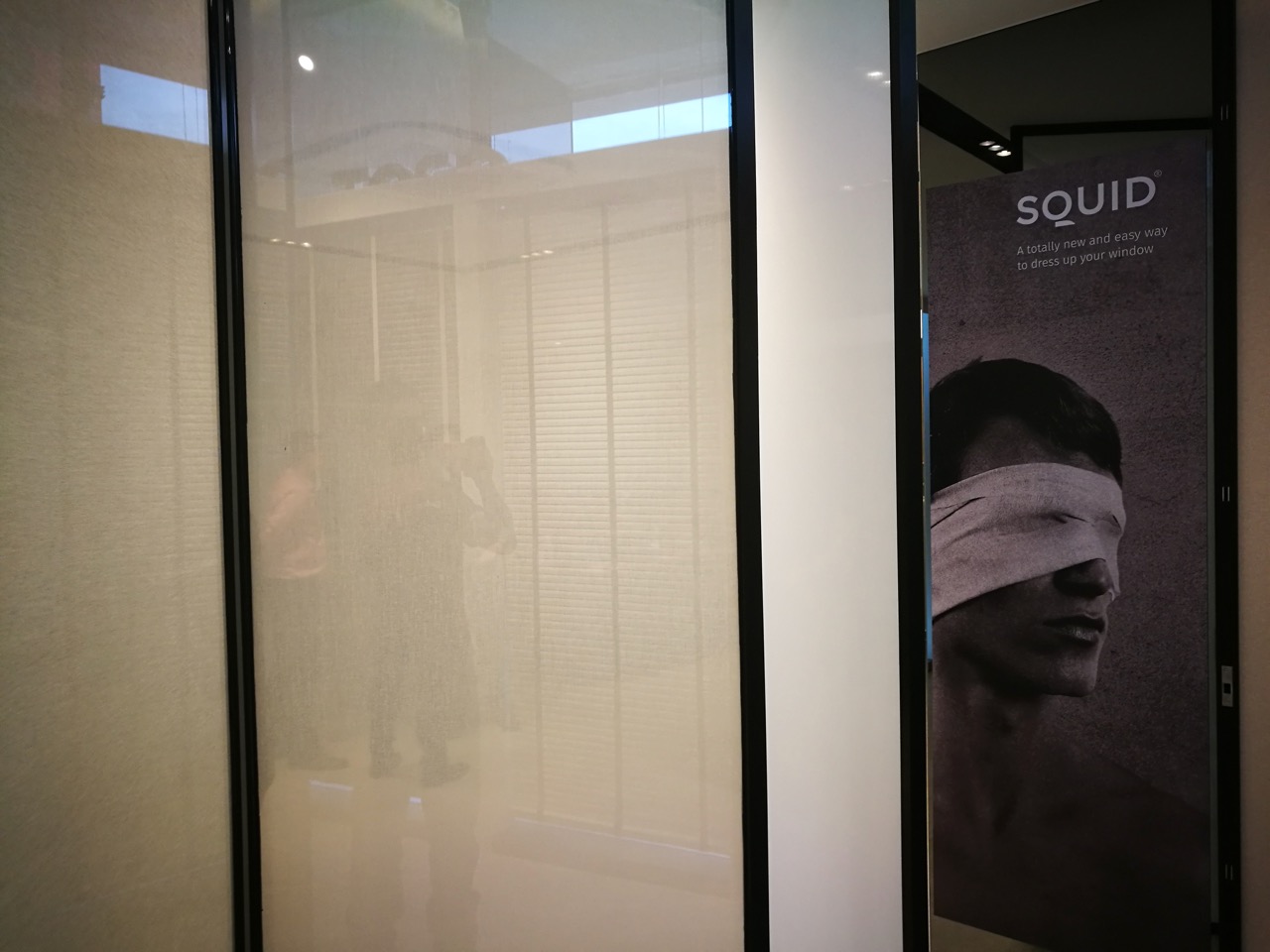 If you are a homeowner, do take a look at the smart blind designs! Your space in your apartment/house such as your balcony might be able to be transformed into a lounge area, reading area or work desk area, with the help of smart blind technology brands such as Renson or Squid.
For more information, check out the links below:
Address
33 Ubi Ave 3 #01-28 Vertex Singapore 408868
Email:info@mc2.com.sg
Telephone: 6634 7333
Office hours
Weekdays: 11am – 7pm
Weekends: 12pm- 6pm
I would like to thank mc2 and Brand Cellar for the invitation to visit their smart blind fashion gallery