MPL SG S4 Grand Finals Champion – RSG SG
A nail biting and a brilliant conclusion to Mobile Legends: Bang Bang Professional League Singapore Season 4 (MPL SG S4) took place on 9th October 2022 at Our Tampines Hub, presenting MPL SG S4 Grand Finals Champion – RSG SG! They will be representing Singapore at the world finals in Jakarta next January 2023. RSG SG beat their fiercest rivals Slate Esports, they are back-to-back season champions and became the first team in MPL SG history to finish an entire season without losing a single match.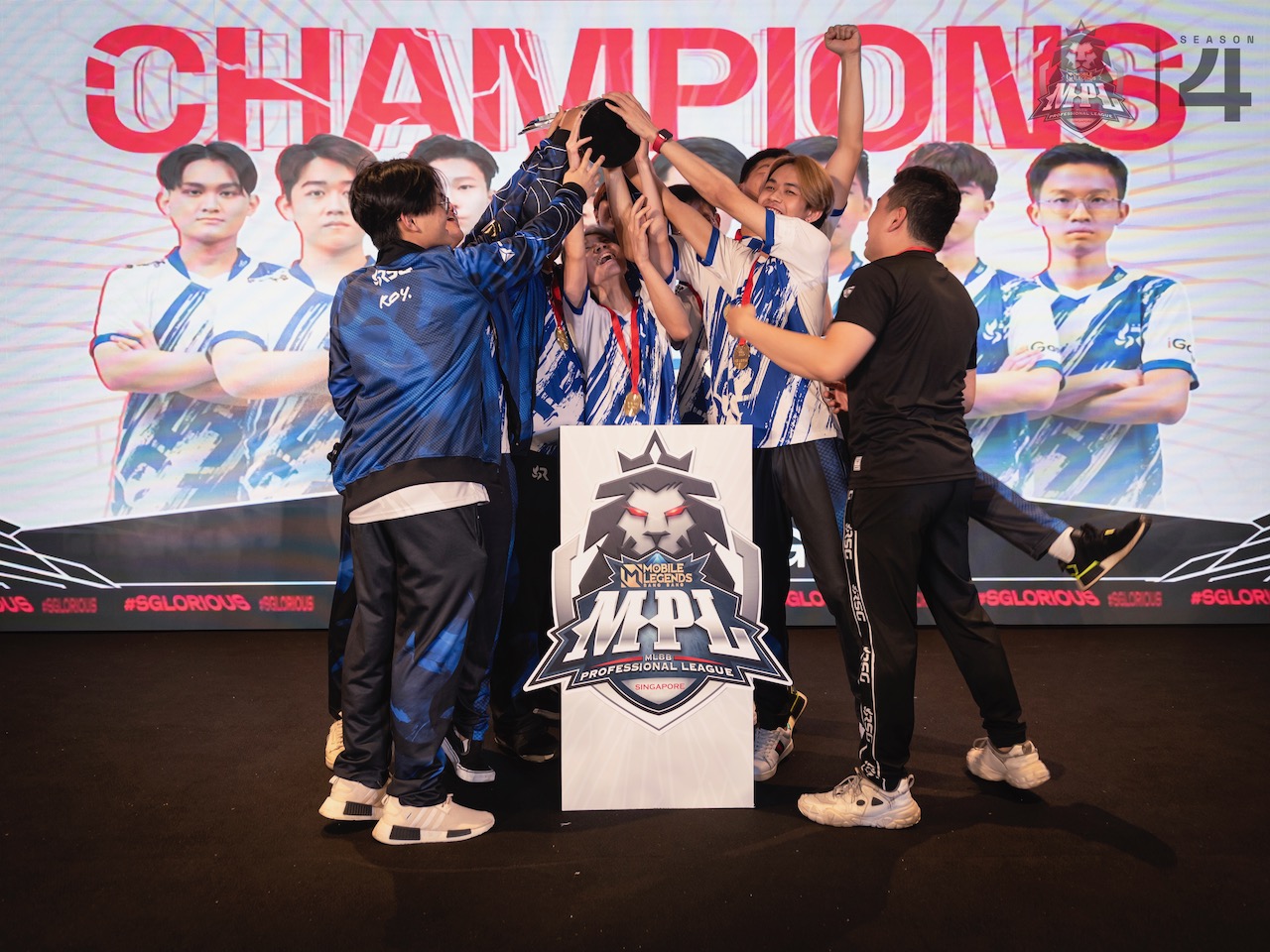 In MPL SG S4, the encounters between RSG SG and Slate Esports have been nothing short of electric. RSG SG struck first with a 2-0 win in the League, followed by a nail-biting 3-2 win on Day One of the playoffs. I went down to Our Tampines Hub and watched RSG SG and Slate Esports during Day One of the playoffs where both teams gave the crowd and supporters a lot to cheer about in lengthy 5 games battle, a prelude to the MPL SG S4 Grand Finals between them on the following day.
Slate Esports dispatched EVIL comfortably (3-0) in the Lower Bracket Finals, the stage was now set for a highly anticipated finale between MPL SG's now eternal rivals. Slate Esports got off to a great start by taking the first game, they had been getting the worst of it in recent encounters. RSG SG responded instantly with venom, and both Slate Esports and RSG SG traded the lead until the final, winner-takes-all game. RSG SG finished with great confidence and style, sending the supporters in the crowd wild.
There were a crowd of over 500 viewers watching it live at Our Tampines Hub, giving great support to the teams that they were supporting, creating a raucous atmosphere fitting for this Grand Finals occasion. There was also a record of 32,545 online viewers watching concurrently, outperforming MPL SG previous seasons in online viewership.
Lee Jian Ming, Managing Director, Zenway Productions, said: "The steady improvement of the local professional Mobile Legends: Bang Bang esports scene was the highlight of MPL Singapore Season 4 as fans were treated to many high-octane matches throughout the season. The viewership numbers, online and offline, more than doubled from last season. More fans are now willing to take their weekends off to watch our top teams in action to continuously watch our Grand Finals – which lasted almost seven hours, and yet there was no drop in fans onsite. The increase in numbers showcases the huge potential of esports in Singapore, and we will continue to push for better viewing experiences next season."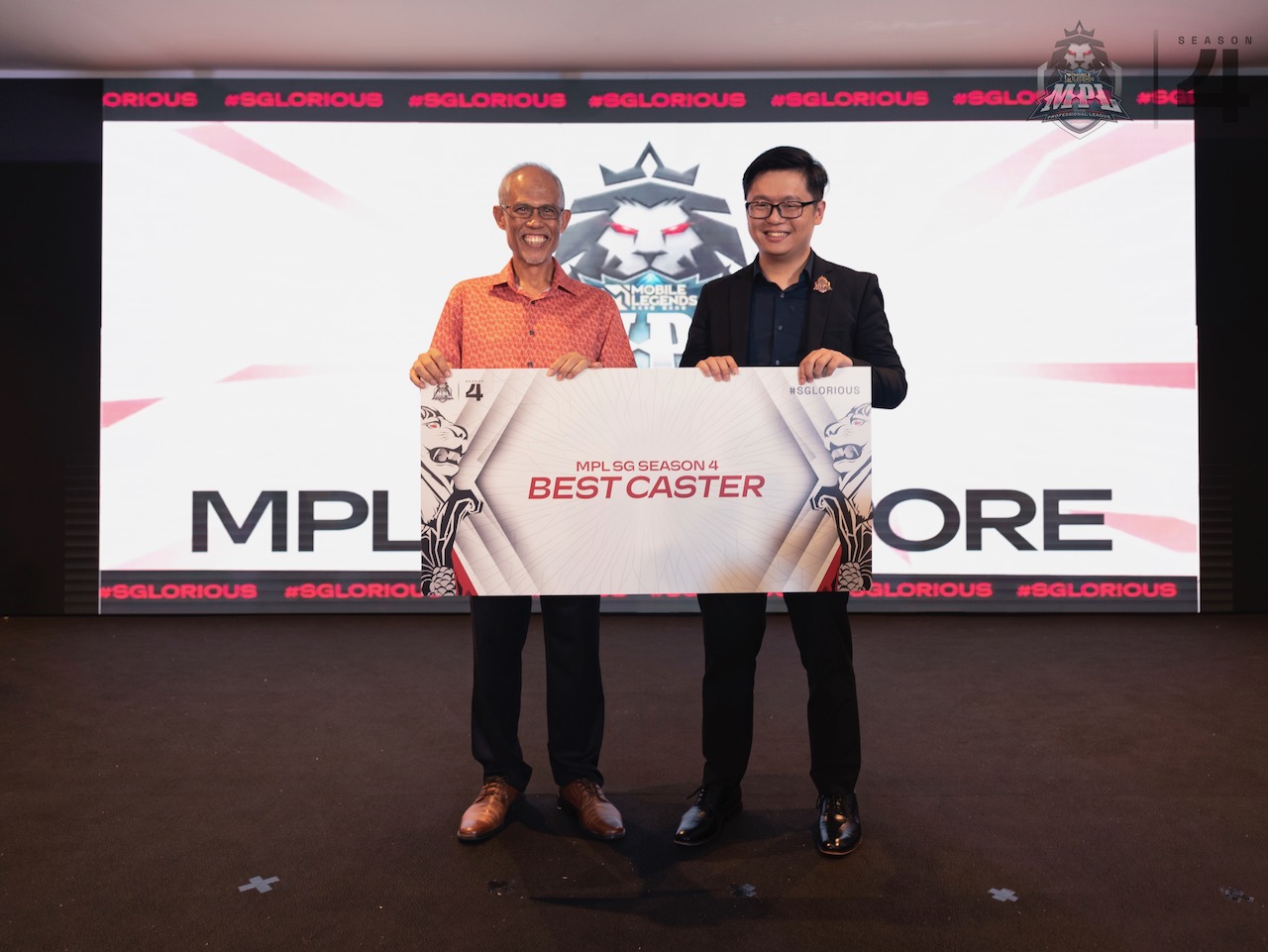 Mr Masagos Zulkifli, Minister for Social and Family Development, was also on hand to award the prizes for Best Rookie to Vernon "Peace" Chua, Regular Season MVP to Bellamy "Lolsie" Yeo, and Best Caster to Chris "Jayz" Yeo, who as a result will represent Singapore in the casting booth at the M4 World Championship in Jakarta. Yeo "Diablo" Wee Lun of RSG SG was also named MVP for the Playoffs.
MPL SG S4 is now over, done and dusted, RSG SG will now focus on the next big challenge, the most prestigious title on the MPL calendar, the Mobile Legends: Bang Bang World Championship (M4) that would be held in Jakarta, Indonesia, from 1st to 15th January 2023. At MPL M4, 16 of the world's best MLBB teams will compete for the prestigious title of World Champions and grab the lion's share of the USD$800,000 prize money.
Congratulations to RSG SG for winning MPL SG S4 Grand Finals, as well as a special mention and credit to Slate Esports for going all out and giving them a great fight!
Wishing RSG SG good luck and all the best in the Mobile Legends: Bang Bang World Championship (M4) taking place in Jakarta, Indonesia from 1st to 15th January 2023!
Winning Team (RSG SG)
| | |
| --- | --- |
| Role | Name and Age |
| Gold Lane | Jovan "babycakes" Ong, 19 |
| Mid Lane | Amos "505" Ng, 22 |
| Roamer | Bellamy "Lolsie" Yeo, 25 |
| Jungler | Brayden "BRAYYY" Teo, 17 |
| EXP Lane | Yeo "Diablo" Wee Lun, 23 |
| Coach | Doly "SaintDeLucaz" Van Pelo, 28 |
MPL SG S4 Award Winners
| | |
| --- | --- |
| Award Category | Winner Name |
| Best Caster | Chris "Jayz" Yeo, 27 |
| Best Rookie | Vernon "Peace" Chua, 19, Team Revival |
| Regular Season MVP | Bellamy "Lolsie" Yeo, 25, RSG SG |
| Playoffs MVP | Yeo "Diablo" Wee Lun, 23, RSG SG |
* Information and pictures courtesy of Moonton Games and Gloo *