New slim and light G-SHOCK G-STEEL GST-B500 watch
G-SHOCK announced new slim and light G-SHOCK G-STEEL GST-B500 watch. This innovative watch design is made possible by a thin module and a carbon core guard structure.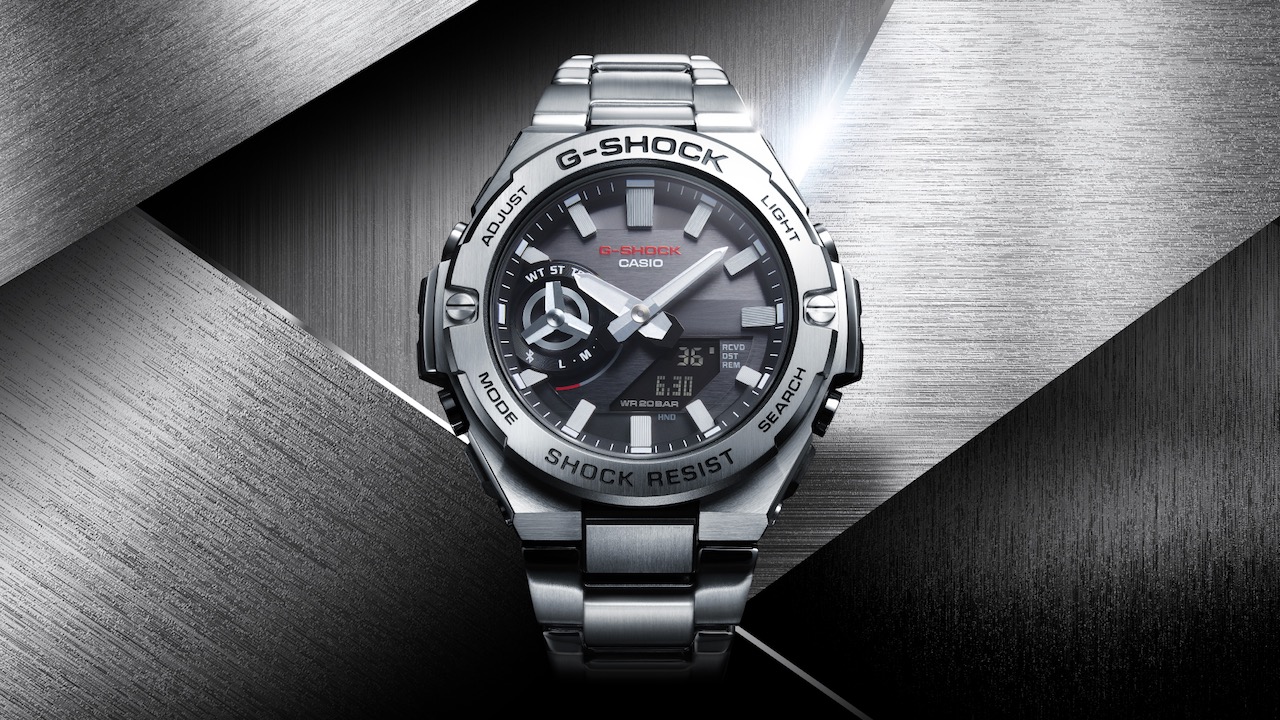 The thing module of this GST-B500 watch is made possible by downsized components and high-density mounting technology. This reduce the thickness without sacrificing Bluetooth® function, solar power capabilities and other functions. The carbon core guard structure, has a carbon-fibre reinforced resin case to protect the module, making this GST-B500 the lightest model of the G-STEEL series as of March 2022.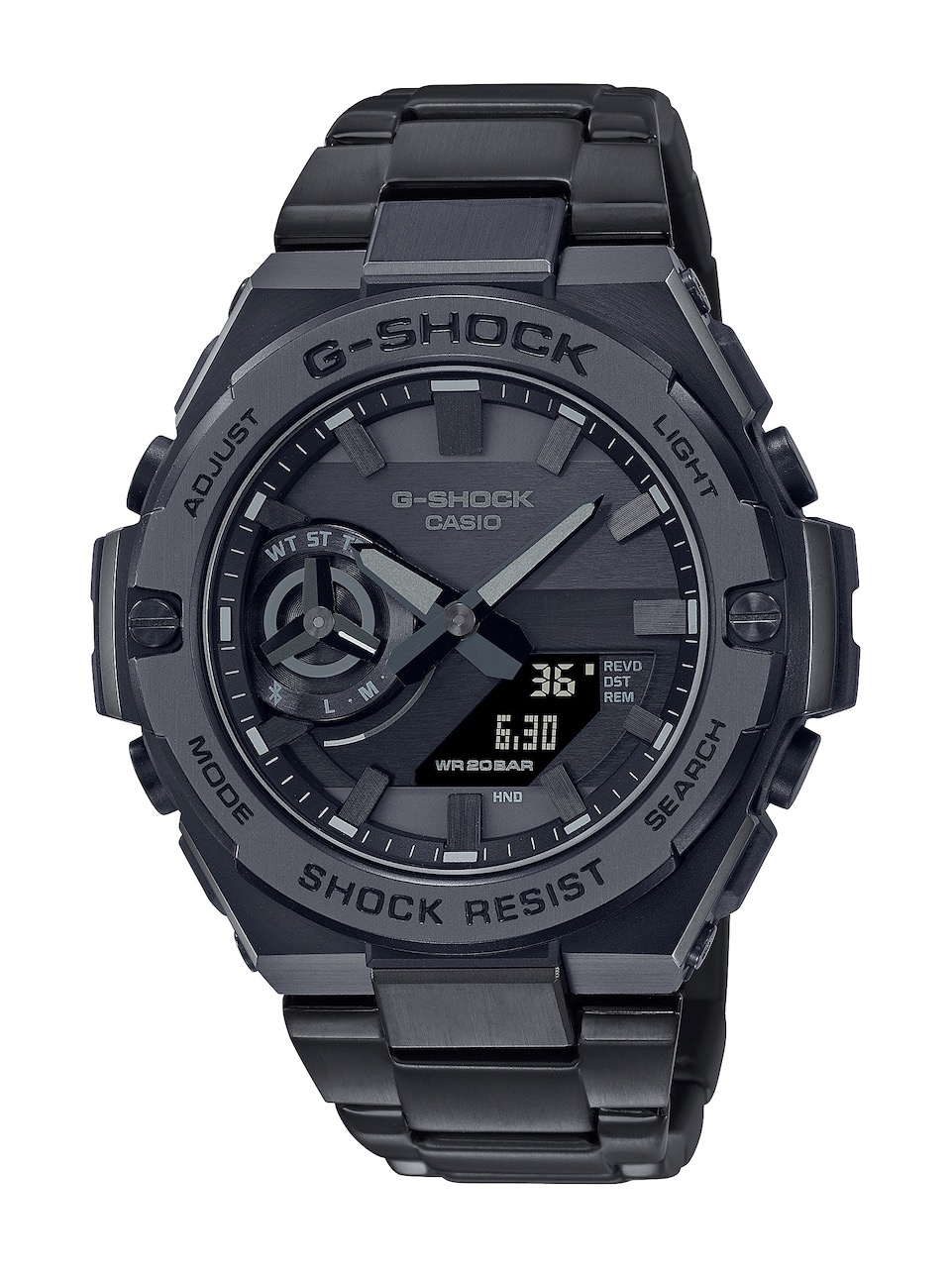 These sophisticated G-SHOCK GST-B500 designs go well with a variety of different fashion and styles. The bezel's surfaces have different finishes, which creates an elegant effect and changes the appearance of the texture of the metal depending on the viewing angle. There are a few different colour designs, three silver colours, one black colour, and one gold colour.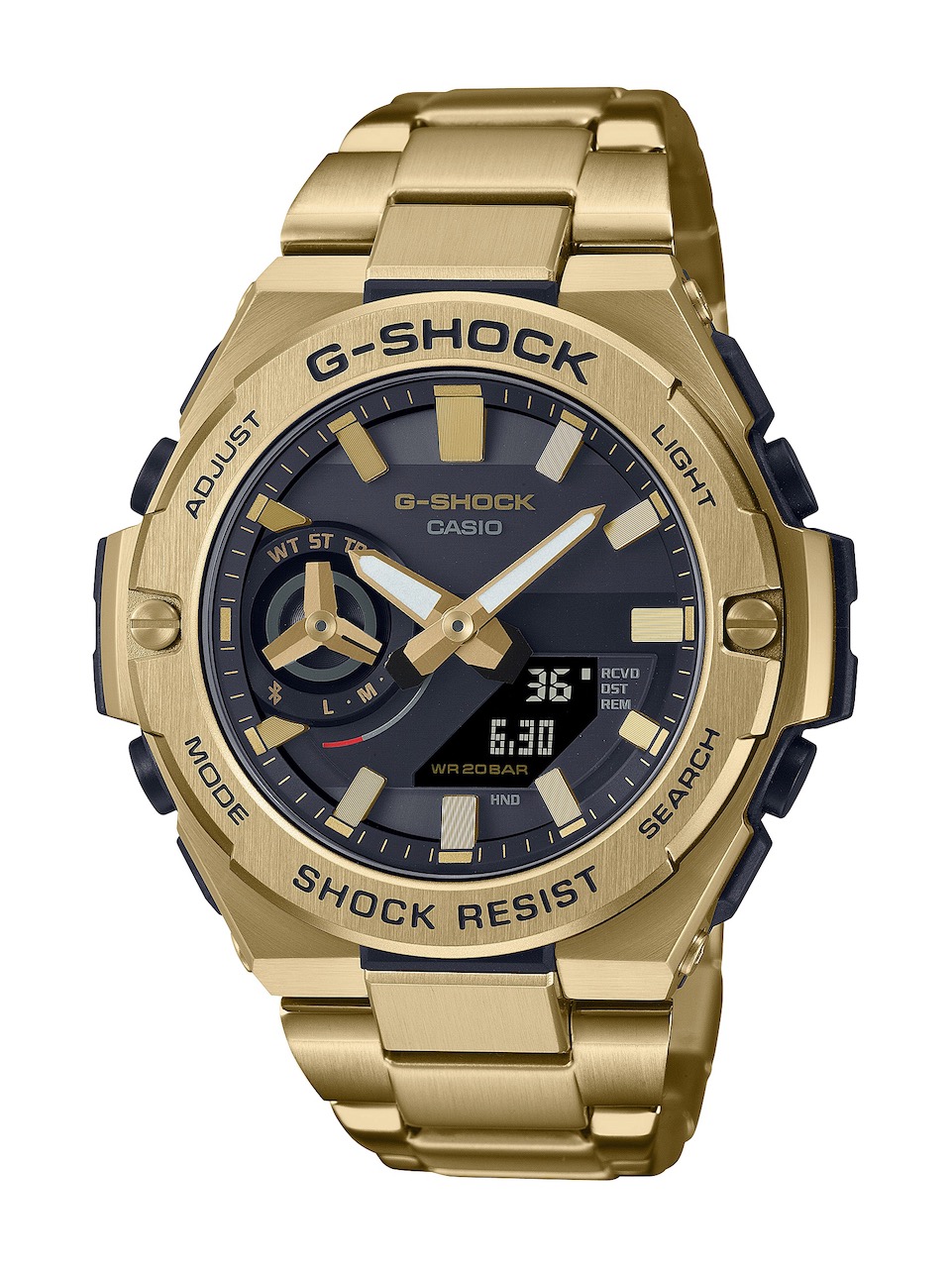 For the silver colour models, they have three different colour dials, all black, black with a red accent and green.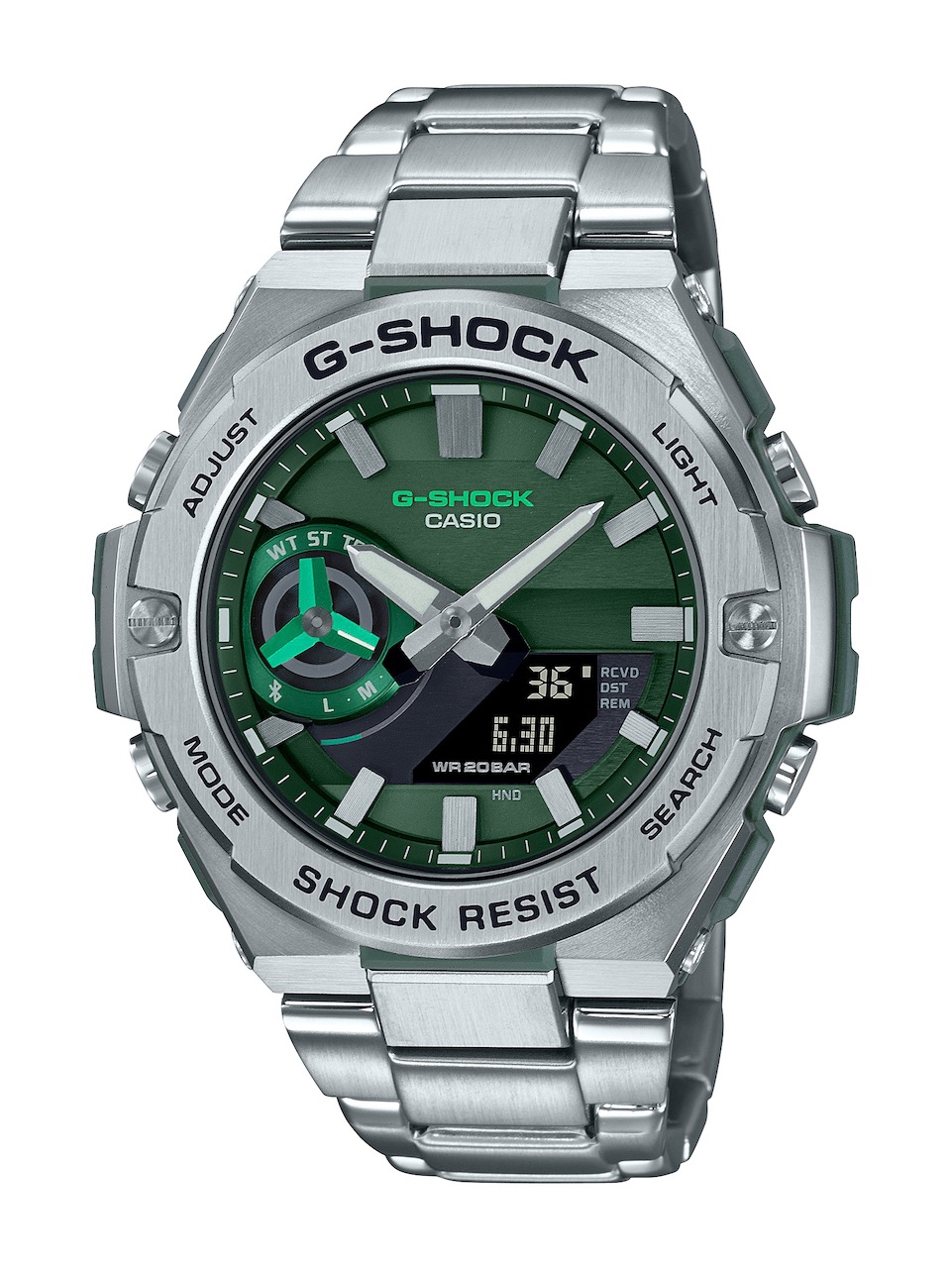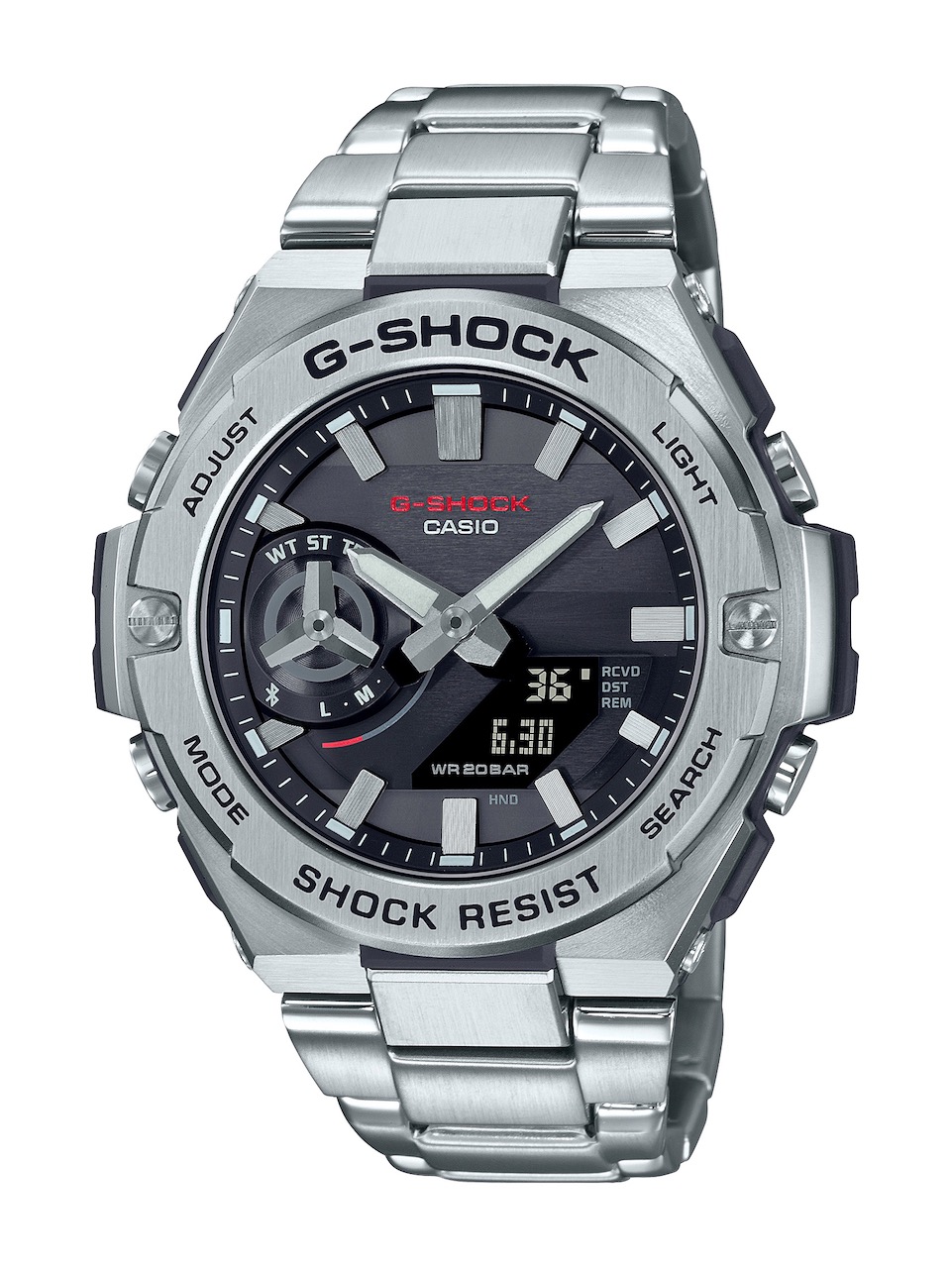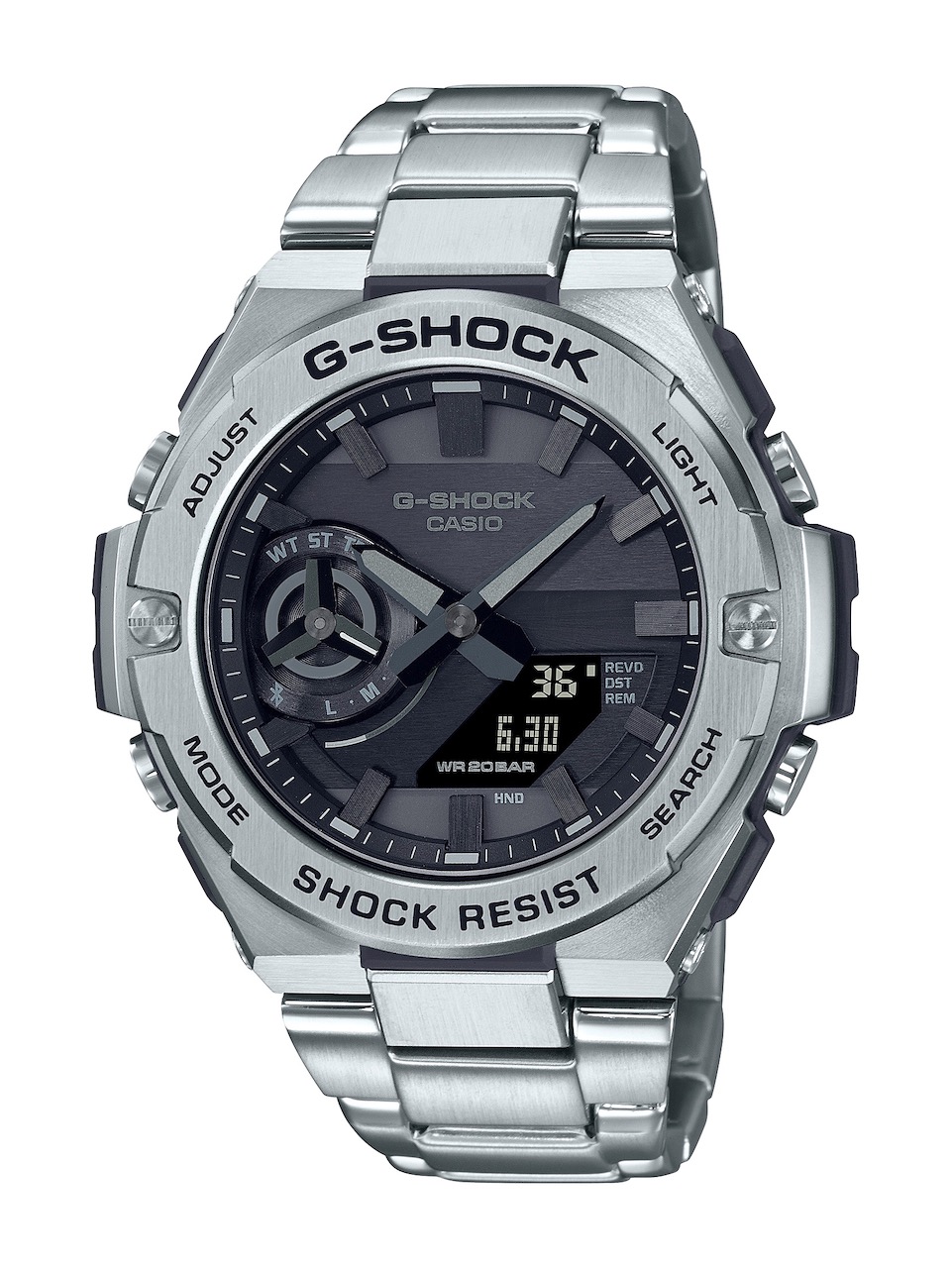 On the G-SHOCK GST-B500 functions, they have timekeeping features that include automatic time adjustment when paired with a smartphone installed with the dedicated app called CASIO WATCHES. You can also set world time from 38 cities too. Some of the other outstanding features are a reminder setting that helps users keep track of upcoming events set in the app, as well as a high brightness double LED light that maintains watch readability in the dark.
Pricing and Availability
The G-SHOCK G-STEEL GST-500 watches will be available at https://gshock.casio.com/sg/ and in all G-SHOCK stores on 29th April.
Technical Specifications 
GST-B500
Construction

Shock-resistant

Water Resistance

200 meters

Mobile link

Wireless linking using Bluetooth®

World Time

38 time zones (38 cities + coordinated universal time), city name display, daylight saving on/off, auto summer time (DST) switching, Home city/World time city

swapping

Stopwatch

1/100 second

Measuring capacity:

00'00″00~59'59″99 (for the first 60 minutes)

1:00'00~23:59'59 (after 60 minutes)

Measuring unit:

1/100 second (for the first 60 minutes)

1 second (after 60 minutes)

Measuring modes: Elapsed time, lap/split time

Countdown Timer

1 second; Countdown range: 60 minutes

Countdown start time setting range: 1 second to 60 minutes (1-second increments and 1-minute increments)

Alarm

5 daily alarms, Hourly time signal

Other Functions

Double LED light: LED light for the face (Super illuminator, selectable illumination duration (1.5 seconds or 3 seconds), afterglow), LED backlight for the digital display (Super illuminator, selectable illumination

duration (1.5 seconds or 3 seconds), afterglow); Hand shift feature; Battery level indicator; Full auto-calendar (to year 2099); 12/24-hour format; Button operation tone on/off

Accuracy at Normal Temperature

±15 seconds per month (with no mobile link function)

Power Source

Tough Solar power system (solar-charging system)

Continuous Operation

7 months on rechargeable battery (operation period with normal use without exposure to light after charge)

18 months on rechargeable battery (operation period when stored in total darkness with the power save function on after full charge)

Size of Case

46.6 × 48.9 × 12.8 mm

Total Weight

Approx.143g
* Information and pictures courtesy of G-SHOCK and Brand Cellar *