Samsung 2022 Neo QLED TVs, Lifestyle TVs and Soundbar Lineup in Singapore
Samsung unveiled 2022 Neo QLED TVs, Lifestyle TVs and Soundbar Lineup in Singapore. The new 2022 Samsung products lineup demonstrate advancements in picture and sound quality, as well as larger screen size selections, customisable accessories, and an upgraded Smart TV interface. Designed to bring user experiences closer to reality by delivering life-like visuals, immersive sound, and hyper-personalised experiences.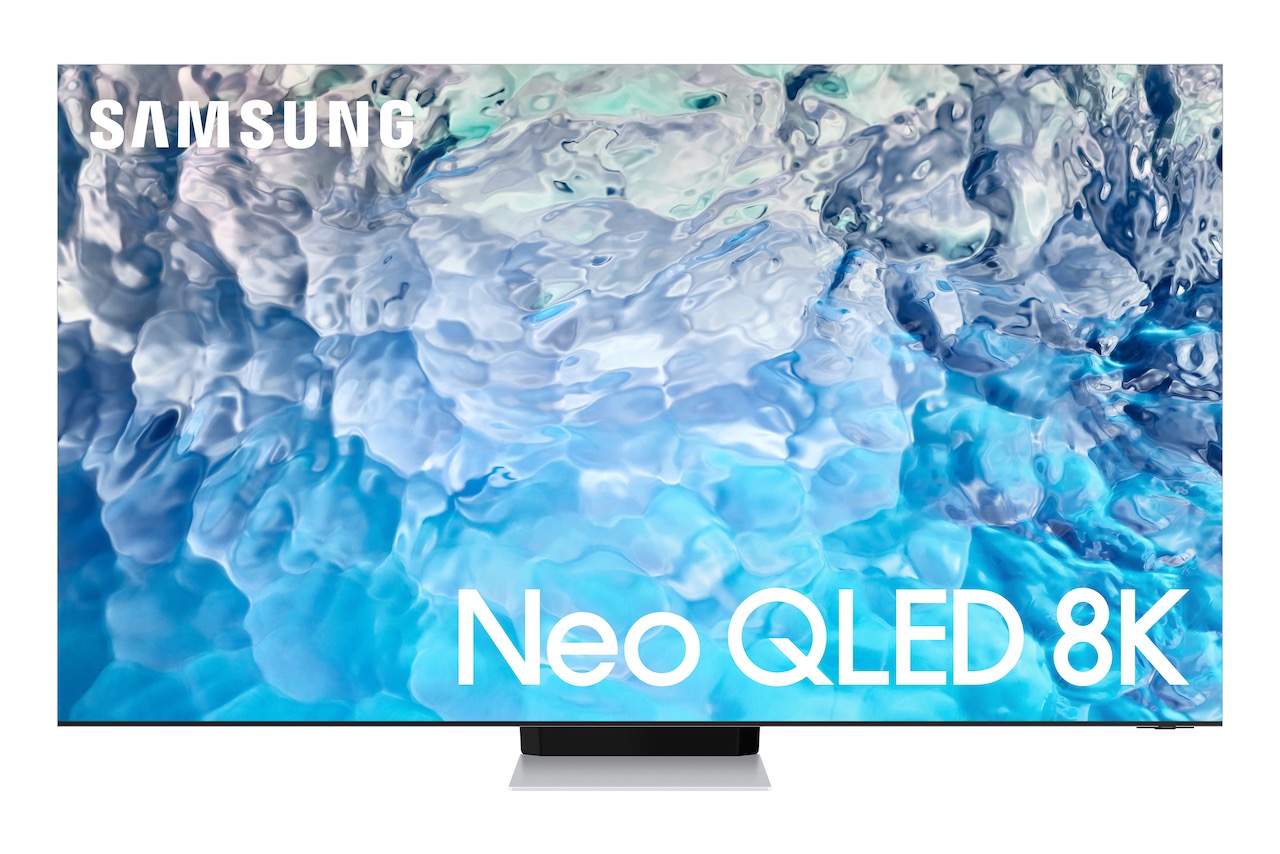 The theme for Samsung's 2022 portfolio is "Screens Everywhere, Screens for All", a vision for Samsung's televisions serving as the hub of consumers' homes for entertainment, connectivity, work and more. The new Samsung soundbars also have improved features to enable seamless connectivity, enhanced customisation, and integration, as well as better audio and visual synchronisation from scene-to-scene.
Steven Koh, Director, Consumer Electronics Business (TV/AV), Samsung Electronics: "The role of TVs has shifted dramatically in recent years as a result of technology advancements and changes in how entertainment is delivered. We want to provide consumers with a truly immersive visual and audio experience with our new 2022 lineup, particularly with our revolutionary Neo QLED technology. Whether you're a cinephile, a gamer, or an art aficionado, Samsung offers cutting-edge products that can complement any setting. Samsung's ongoing efforts to develop new revolutionary TVs and soundbars also further contribute to our position as the number one global TV manufacturer."
Evolution of Neo QLED with Neo Quantum Processor and Dynamic Sound Experience
The 2022 Neo QLED 8K will bring viewers screen experiences to new heights, with pristine images and immersive soundscapes. Equipped with Neural Quantum Processor 8K that features 20 independent neural AI networks that analyse the characteristics and picture quality of the content to provide optimal viewing regardless of the source. Along with its new Shape Adaptive Light technology, this leverages on the Processor's powerful AI algorithms to detect lines, shapes, and surfaces and control the shape of light emitted by the breakthrough Quantum Mini LED backlight, maximising the brightness and accuracy of shapes on the screen.
Another new technological innovation powering the Neural Quantum Processor 8K is the Real Depth Enhancer. This scans the screen and maximises contrast with the background by enhancing the object while keeping the background unprocessed. It works similarly to the way our human eyes perceive images in real life so the object on screen stands out against the background.
Fact time – Samsung's all new 2022 QLED received the world's first "Pantone Validated" certification in display from Pantone, the global authority on colour and creator of the Pantone Matching System (PMS) — meaning the models authentically reproduce more than 2,000 colours as well as the newly added 110 skin tone shades found in Pantone's guidelines.
Along with Samsung's new EyeComfort Mode, the brilliant colours are comfortable to watch. This feature uses AI technology to automatically adjust the brightness and colour temperature of the TV screen based on on how the dark or bright the room is, combined with the detected sunset/sunrise information to optimise the most comfortable viewing experience.
On the Neo QLED's sound capabilities, they have also been greatly enhanced. The TV now includes both the patented Object Tracking Sound technology and Dolby Atmos®. These would enable both upwards and side firing speakers to deliver the perfect cinematic experience right in the comfort of your own home. Samsung's Neo QLED is also the industry's first television to support Dolby Atmos.
Award-Winning Lifestyle TVs with Seamless Integration of Design and Technology
Samsung's Lifestyle TVs represent a blend of design and technology, inspiring more unique and personalised living environments. Packed with 4K QLED technology features and benefits, Samsung's lineup of Lifestyle TVs, The Frame, The Sero, and The Serif now boasts a new Matte Display with anti-glare, anti-reflection, and anti-fingerprint features. This significantly reduces light reflections, allowing users to see what is shown on the screen clearly. In addition, the artworks presented in Art Mode are now more realistic than before.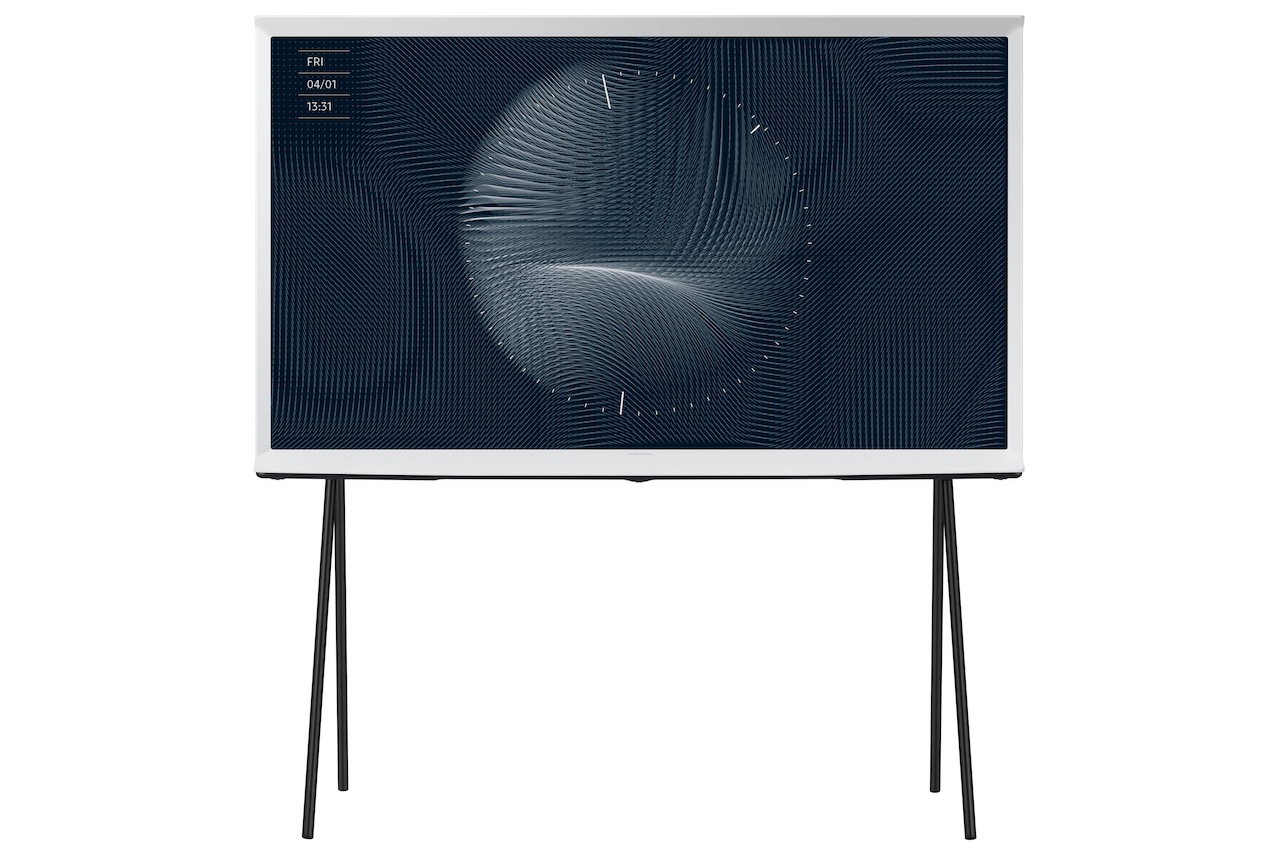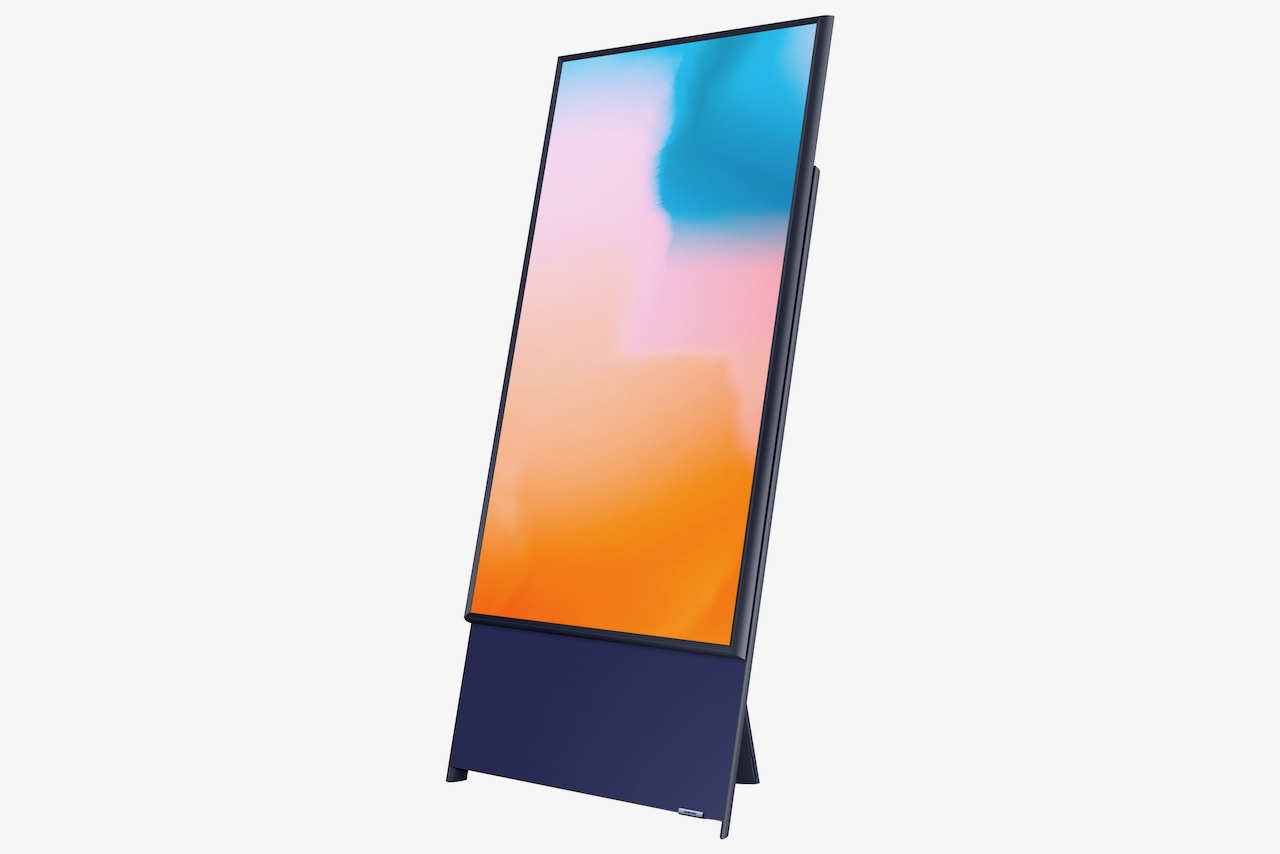 Furthermore, the new Matte Display on Samsung's 2022 Lifestyle screens received three verifications from UL (Underwriter Laboratories) for being 'Reflection Glare Free', 'Discomfort Glare Free' and 'Disability Glare Free'.
Consumers can also match their TVs with accessories to further enhance the products' ability to complement consumers' individual preferences while elevating their overall home aesthetic.
Expanded Accessory Options for Greater Personalisation and Customisation
There is an expanded accessory options for Samsung customers to pair their TVs with accessories for greater customisation:
Auto Rotating Wall Mount and Stand (1): Once the TV is mounted with the rotating components, users can easily rotate the screen horizontally or vertically to watch their content in any orientation they like.
SlimFit Cam: Users who require the TV to act as a second screen for work or play can also purchase the brand-new SlimFit Cam, which has an ultra-slim back and a clever detachable camera that can be positioned on top of the TV without compromising with the aesthetic.
Exclusive bezel design for The Frame: Samsung Singapore has partnered with Commune, homegrown furniture design and lifestyle company, to create a new bezel design (2). This will be available from Q3 2022.
Bespoke Carrier for The Freestyle: Separately, Samsung Singapore collaborated with local fashion label Pedro, to launch a one-of-a-kind carrier for The Freestyle (3). This will be available from October 2022.
In addition to the expanded accessory options, Samsung has partnered with the National Gallery to offer 10 pieces of digital artwork from the institutional gallery dedicated to promoting Singapore and Southeast Asian art for users to admire at home. The art pieces will be available for The Frame users via the Samsung Art Store (4).
Breaking Sonic Barriers with Latest Soundbar Lineup
There will be three new soundbar series with refurbished designs – Q series, B-Series and Ultra Slim – designed to complement all types of TVs and interiors. The 2022 soundbar range introduces technology enhancements to provide a more immersive, three-dimensional audio experience.
Equipped with Q-Symphony (5), the Q Series soundbars work well with all TVs to produce a flawless and immersive harmony via the front, side, and up-firing speakers as well as the TV speakers. The top-of-range Q990B soundbar also features wireless rear speakers as well as true 11.1.4Ch sound (6), providing a complete audio experience by reproducing all action on the screen and delivering the audio in 11 different directions.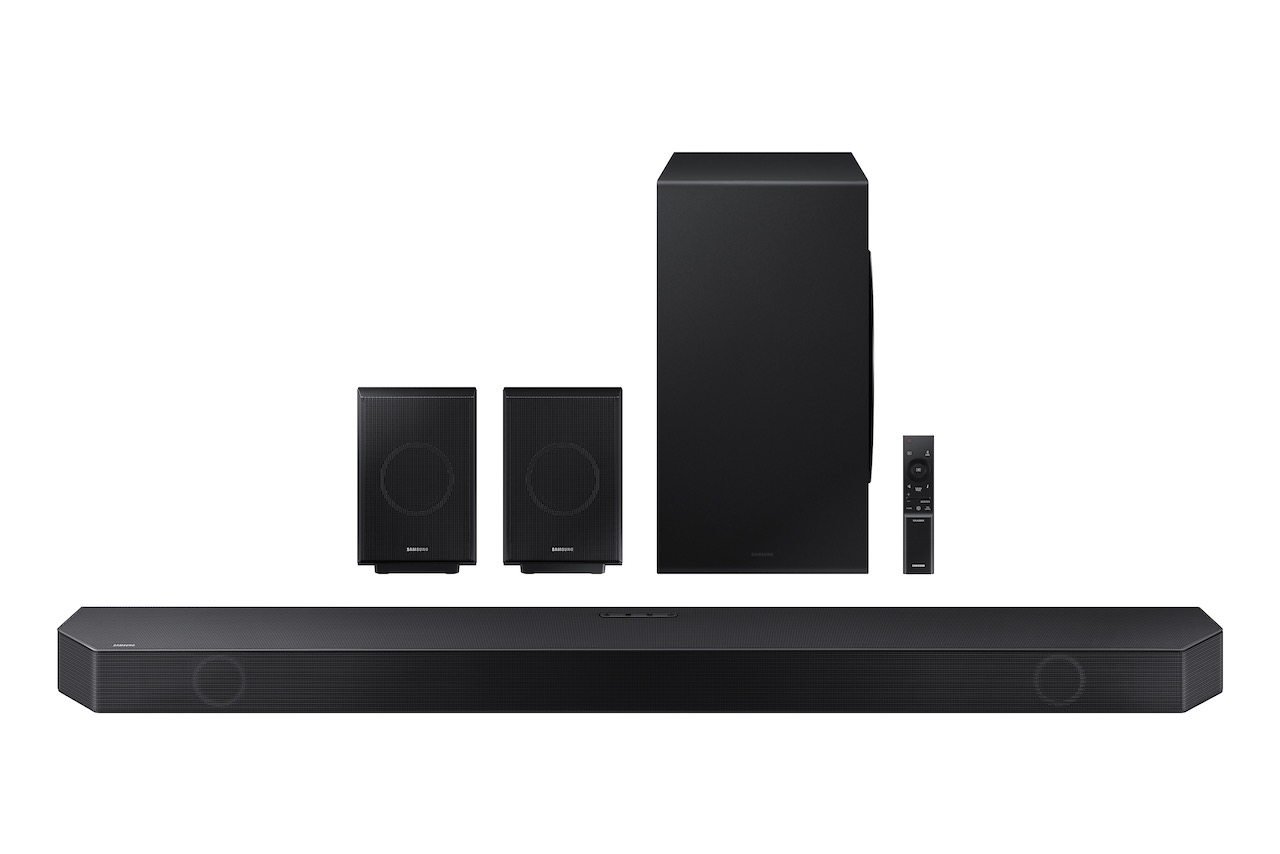 For consumers who are seeking to upgrade their home theatre setups for streaming or gaming requirements, Samsung has teamed up with StarHub, a leading communications, entertainment, and digital service provider in Singapore, to offer a complimentary Q600B or Q800B soundbar, worth up to $1,899, to its new or re-contracting customers who sign up for or renew a two-year 2Gbps Broadband plan.
This promotion will be available from 14th April 2022, for a limited time only! To sweeten the deal, they will also enjoy a free Smart WiFi Pro router worth $399, as well as Disney+ and Netflix Premium subscriptions.
The Q Series is also first soundbar in the world to come with Wireless Dolby Atmos connectivity (7), a wireless Smart TV-to-soundbar connection that allows both the display and the soundbar speakers to produce outstanding audio experiences without using additional cables. The SpaceFit Sound technology analyses the room's sound reverberation and optimises sound delivery accordingly. Users can be assured of top-notch audio experiences that fits their rooms. The feature can now work with TVs of any brands.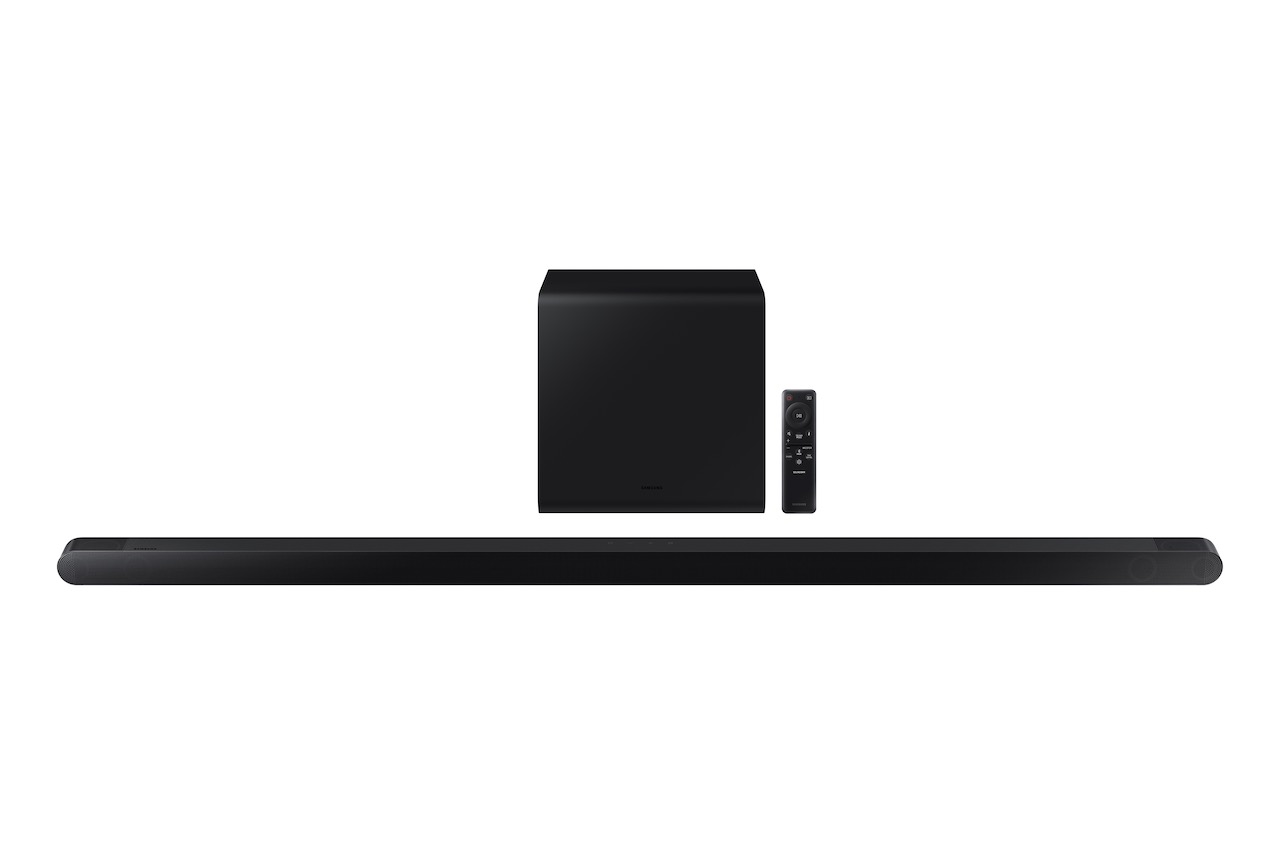 For consumers who want a slim soundbar, the Ultra Slim Series fits well with a minimalistic design, especially for homeowners who opt for a wall-mounted TV set-up. It has an ultra-slim design with a 39.9mm side profile, measuring just 38mm height. It is available in classic black or white. The Ultra Slim Series soundbars also deliver exceptional audio quality, as it is equipped with Wireless Dolby Atmos connectivity and SpaceFit Sound, as well as WiFi & Bluetooth connection.
The all-new B Series soundbars looks a as impressive as it sounds, with a polygonal design and a metal finish for a sleek and elegant appearance. For heavy music and action movie lovers, the soundbars come with bass boost for people who want considerably heavier bass tones and frequencies. It also features Adaptive Sound Lite technology, which optimises the audio track for all types of entertainment content, from TV shows, movies to news and gaming.
The New Smart Hub and Apps for the Ultimate User Experience
Samsung's 2022 TV lineup is equipped with smarter features and a new user interface so that can provide users a better and smoother viewing experience.
New Smart Hub: This year's TV will come with Smart Hub, an all-new user interface, powered by Tizen. The all-new Samsung Smart Hub consolidates all aspects of the smart experience into a single, easy-to-navigate home screen. It's the go-to place for all entertainment needs as well as the apps so users can easily glance through and access what they want right away.
Gaming Experience: The 2022 lineup comes with specifications and features that are made for the ultimate gaming experience. They include four HDMI 2.1 supporting ports (

8)

, Motion Xcelerator Turbo Pro 4K 144Hz gaming (

9)

, Super Ultrawide GameView and Game Bar (

10)

, making gaming more efficient and accessible for a fast-paced and streamlined experience.
SmartThings: Samsung's SmartThings is a vital component of the connected experience at home. With SmartThings, the screen becomes the central hub to conveniently control other smart devices from a single point.
NFT Platform: Samsung's NFT Platform will debut in 2022, in collaboration with industry leader, Nifty Gateway. It will provide consumers with a one-stop NFT platform to explore and display NFT digital art on 2022 Neo QLED and QLEDs, ushering in a new era of art collecting and display (

11)
For more information on Samsung 2022 Neo QLED TVs, Lifestyle TVs and Soundbar Lineup in Singapore, please visit Samsung Singapore website.
Notes:
Compatible with 2022 The Frame and selected Neo QLED 4K/8K models up to 65"
Available in Q3 2022
Available in Q4 2022
Subscription to the Art Store required
Compatible with selected Samsung TVs
Only available on Q990B
Compatible with 2022 Samsung QLED
Available only on selected models
Available only for QN95B Neo QLED 4K TVs
Available only on QLED models
Detailed features or user interface may vary by model and region.
* Information and pictures courtesy of Samsung Singapore and IN.FOM *