Singapore's homegrown consumer technology brand PRISM+ recently announced its premium range of Android Televisions (TV), the Q Series PRO Android TVs. The Q Series PRO will be headlined by the launch of their largest ever TV, the Q86 PRO Quantum Edition, along with two other models – the Q65 PRO Quantum Edition and the Q55 PRO Quantum Edition. Not only do the Q Series PRO come packed with the beloved smart features associated with its earlier Android TVs, they will come packed with new features – Hands Free Voice Control, Dolby Vision® HDR, Dolby Atmos® immersive audio as well as improved Quantum Color backlight technology to bring home the ultimate cinematic experience.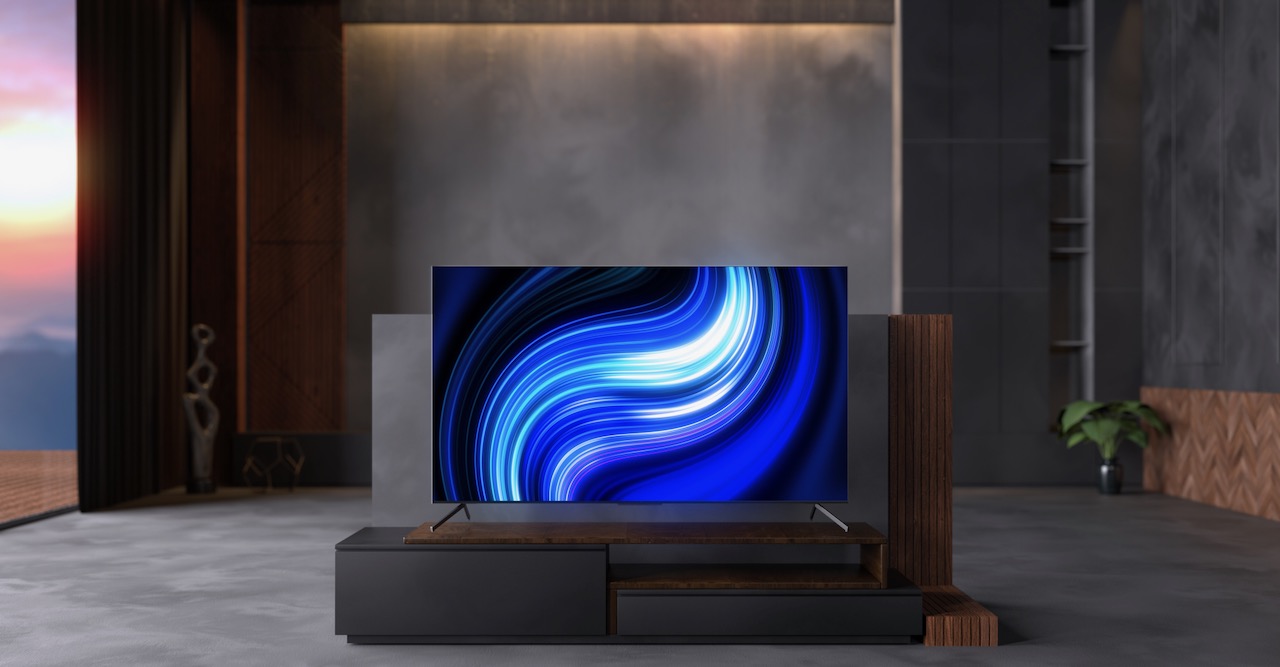 For those who are looking for an affordable premium Android TVs with many features, you can check out PRISM+ latest Q Series PRO lineup. For the 55-inch Q55 PRO Quantum Edition, it will retail at just SGD$999, the 65-inch Q65 PRO Quantum Edition retail at SGD$1,199 and SGD$2,999* for the headline Q65 PRO Quantum Edition.
The Q Series PRO series will feature 4K Ultra High Definition displays on par with premium televisions available in the market at a fraction of the cost, bringing users the ultimate home entertainment experience at an affordable price. PRISM+ cutting edge Quantum Color backlight technology delivers unparalleled brightness and contrast, along with outstanding colour volume and accuracy.
Jon Ng, Managing Director of PRISM+ said "The launch of the Q Series PRO Android TVs continues to build on PRISM+'s legacy of making quality home entertainment accessible. Our latest range of televisions, which include our largest screen to date, are a reflection of the progress we have made as a company; featuring technologies born out of exciting partnerships with market leaders such as Dolby and our continued product development."
Biggest Size For the Largest Value: 86" 4K Android TV for Only $2,999*

The newest addition to the Q series PRO is the massive 86" TV, built to provide the most immersive cinematic home entertainment possible. The price point is a huge game changer for end-users looking to experience the luxury of a home theatre, and offers far more value than anything seen on the market today.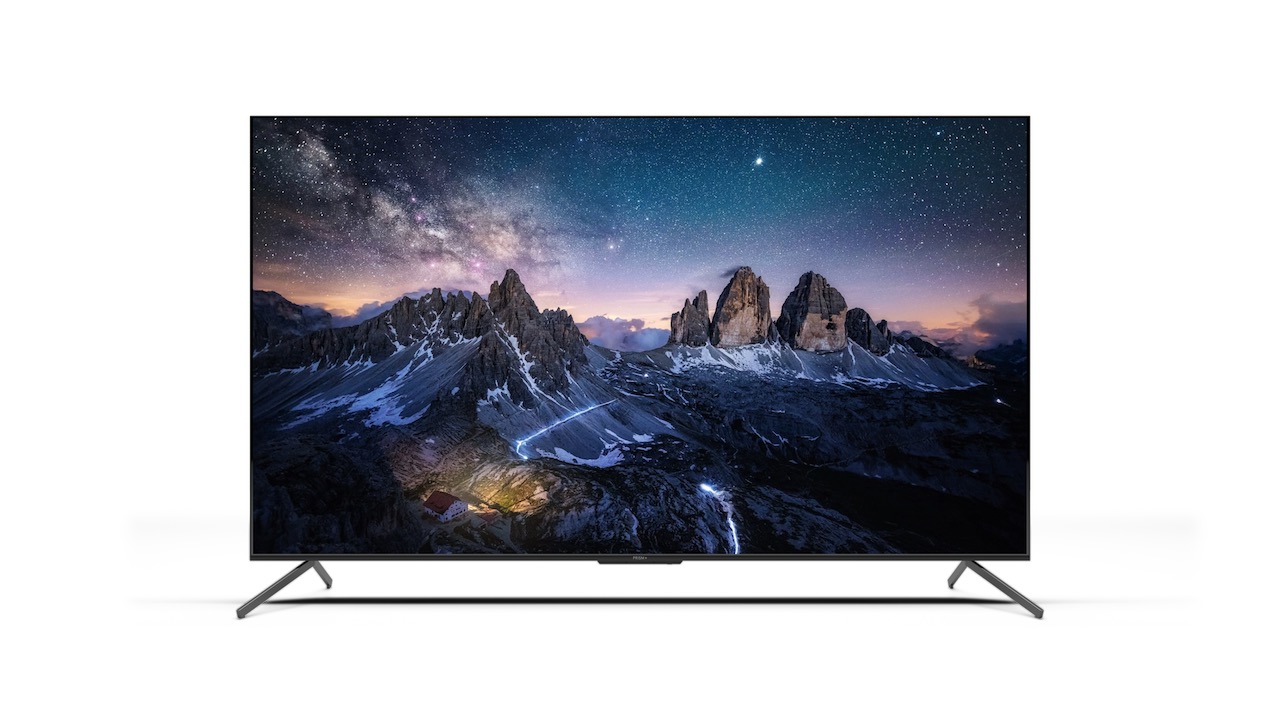 This Q86 PRO Quantum 86″ Android TV is impressive, it's going to be a value for money for a pro Android TV model. It would really be nice to have it in your living room if you have the bigger floor space!
Bringing the Cinema Home to You: Dolby Vision & Dolby Atmos
With the pandemic having changed media consumption habits, PRISM+ has recognised the demand for improved home entertainment systems. The PRISM+ Q Series PRO Android TVs are built with new image and sound technologies guaranteed to impress.
The premium Android TVs are armed with Dolby Vision, which transforms picture quality with ultra vivid images filled with incredible brightness, contrast, color, and detail that bring entertainment to life. Highlights are up to 40 times brighter and blacks are 10 times darker than a standard picture. Images blaze brightly from the screen and highlights dazzle. The combination of sharper contrast, truer blacks, and nuanced shadow details add an amazing sense of depth. Additionally, the greatly expanded color palette of Dolby Vision adds true, distinctive colors across a wider brightness range.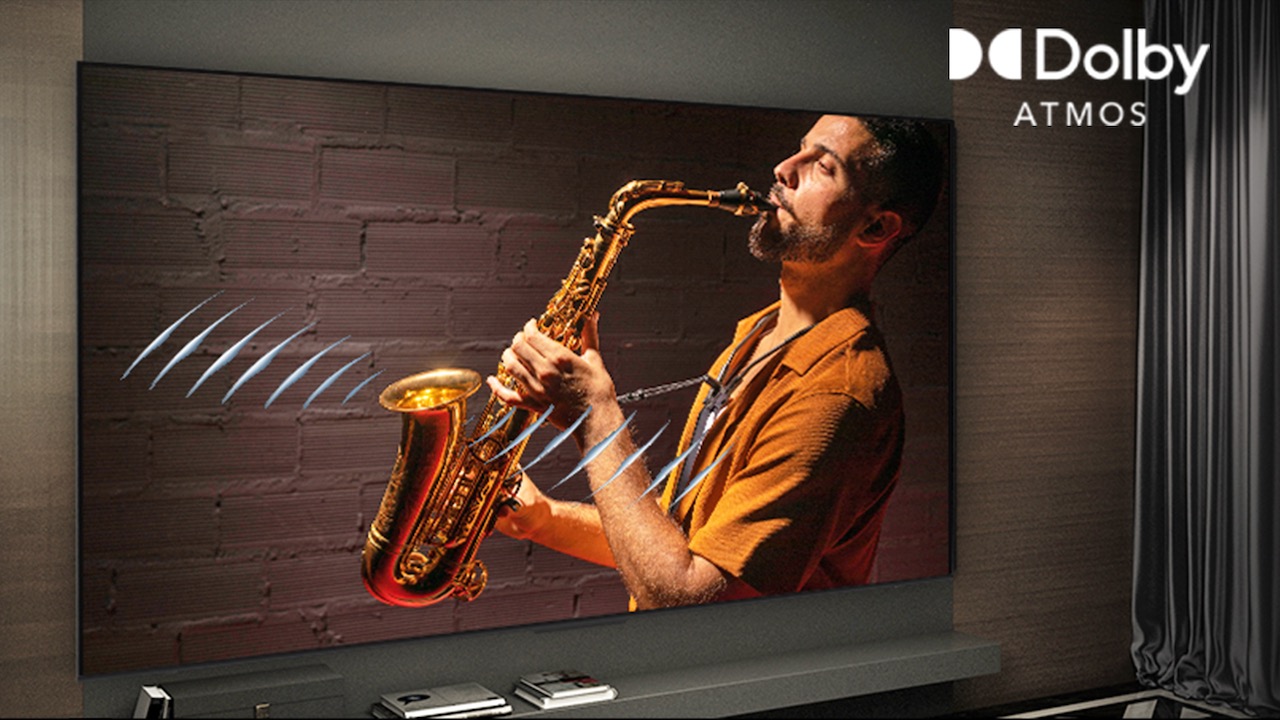 In addition to improved screen technologies, the PRISM+ Q Series PRO Android TVs also come with spectacular sound, thanks to Dolby Atmos. With Dolby Atmos, listeners will be enveloped in a wave of sounds through rich, immersive audio that will blow away what they thought a TV's built-in speakers could sound like. It brings audiences inside the action as the sounds of people, places, things, and music come alive with breathtaking realism and move throughout the space. From intimate moments like the sound of footsteps or the soft rustling of leaves – to grand action packed sequences across battlefields on different worlds, viewers are seated in the heart of the story thanks to an immersive sound quality experience like no other.
Ashim Mathur, Senior Regional Director, Emerging Markets, Dolby Laboratories said: "Our goal here, at Dolby, is to create an audio-visual experience that brings entertainment to life. The combined Dolby Vision and Dolby Atmos experience in a single form factor, will allow PRISM+ consumers to experience their favourite content as the creators originally intended. With a large and constantly growing library of titles available, consumers in Singapore can instantly access this amazing content in Dolby Vision and Dolby Atmos."
Hands-Free Experience: Upgraded Far Field Voice Control
With in-built microphones in the TV and Google Assistant, consumers can control their whole entertainment experience from any corner of the room with just their voice – without the need for a remote control. This is a huge upgrade from the previous Q series where users had to physically press a button on the remote to activate it.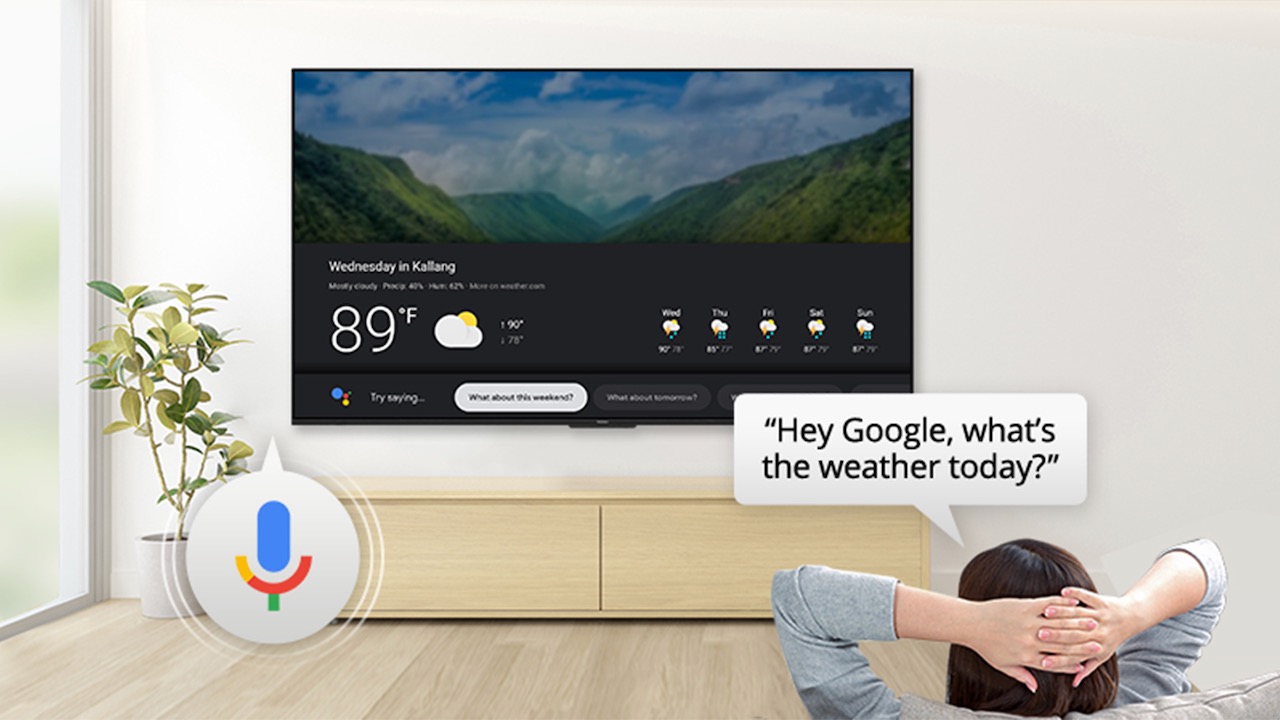 Users can now instruct their Android TV to perform certain functions by simply saying "Hey Google" or "Ok Google". Users can do everything from change channels, play videos on Netflix or YouTube and even turn on the TV via voice commands. Apart from the convenience this feature provides, users will also be able to save on additional Google Home devices since the Q Series PRO is fully compatible with existing Smart Home configurations.
Access To The Widest Selection Of Content : Strategic Partnerships With meWATCH, Viu, iQiyi
Understanding that Singaporeans consume a large variety of content from local to Hollywood blockbusters, Korean and Chinese content creators, we've established key partnerships with prominent content providers such as meWATCH, Viu and iQiyi to provide a stellar selection of shows, dramas and movies. Apps come pre-installed on all PRISM+ Android TVs and are bundled with extensive premium free trial periods up to 12 months**.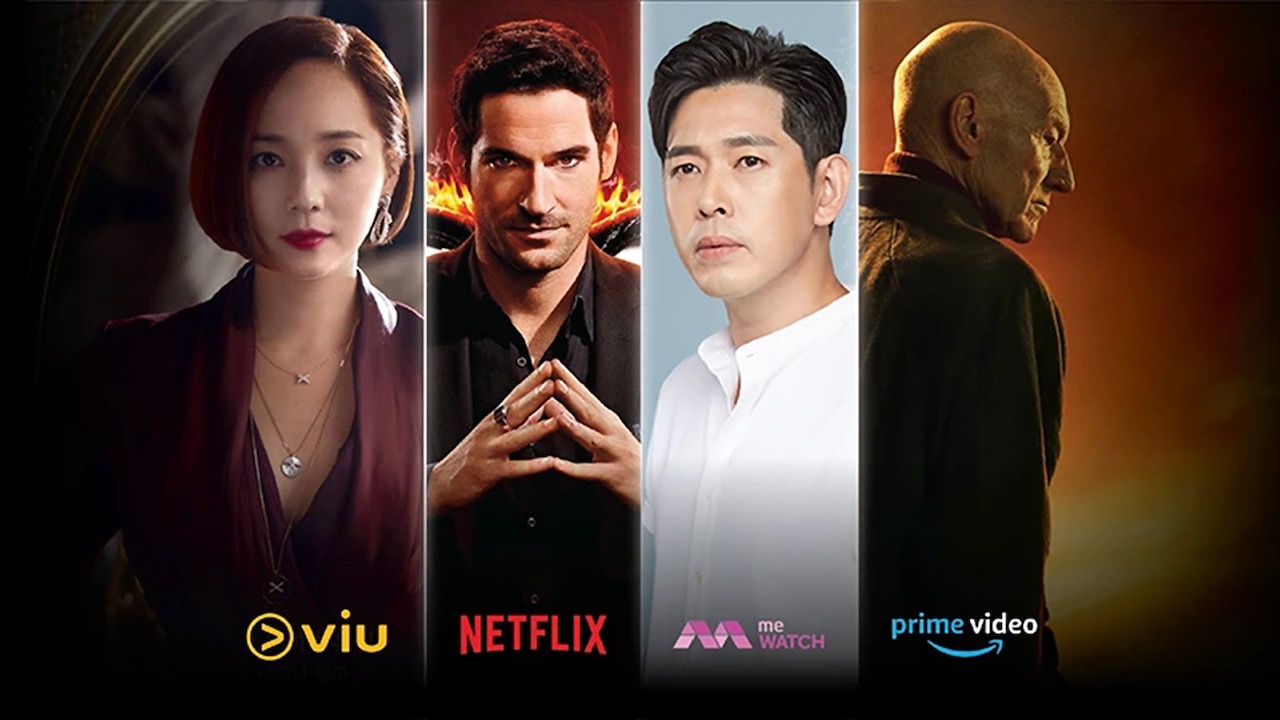 As a homegrown brand ourselves, PRISM+ is proud to deliver beloved local content through the newly launched meWATCH app on Android TVs. Anil Nihalani, Head of Digital Products and Technology, Mediacorp, said, "We are delighted to work with PRISM+ to bring the best of Singaporean content to viewers through our meWATCH app, newly available on Android TVs. We believe that fans will delight in the wide range of entertainment and news titles available, and enjoy the convenience of browsing these easily on the new Q Series PRO Android TVs."
PRISM+ also has a strong partnership with Korean Streaming giant, Viu. "The partnership between Viu and PRISM+ is a perfect fit — we're both changing the world of entertainment by constantly enhancing our customers' experience in delivering quality content through the pre-installed Viu app with PRISM+'s Android TVs. With the demand of streaming increases, Viu has become a window to the world and we believe that this significant partnership will provide Viu-ers the most immersive TV experience and make discovering the best of Asian entertainment better than ever before," said Anson Tan, Country Head, Viu Singapore.
Fans of Chinese, Korean and local-language dramas will also be delighted to find iQiyi pre-loaded onto our Android TVs. "We're thrilled to launch iQiyi and make cinematic and  thoughtful storytelling accessible via PRISM+'s Android TVs," said Kuek Yu-Chuang, iQiyi's Vice-President of International Business. "As the home of beloved pan-Asian content and as one of Dolby Laboratories' small pool of partners in Asia, PRISM+'s users can look forward to enjoying high-quality exclusive premium content like top-charting My Roommate is a Gumiho and upcoming Southeast Asian Original The Ferryman: Legends of Nanyang in up to 4K resolution and Dolby Audio. iQiyi hopes to continue to elevate the viewing experience of Asian content for our audiences, and are excited to form more synergies with like-minded partners like PRISM+ to achieve this collective goal."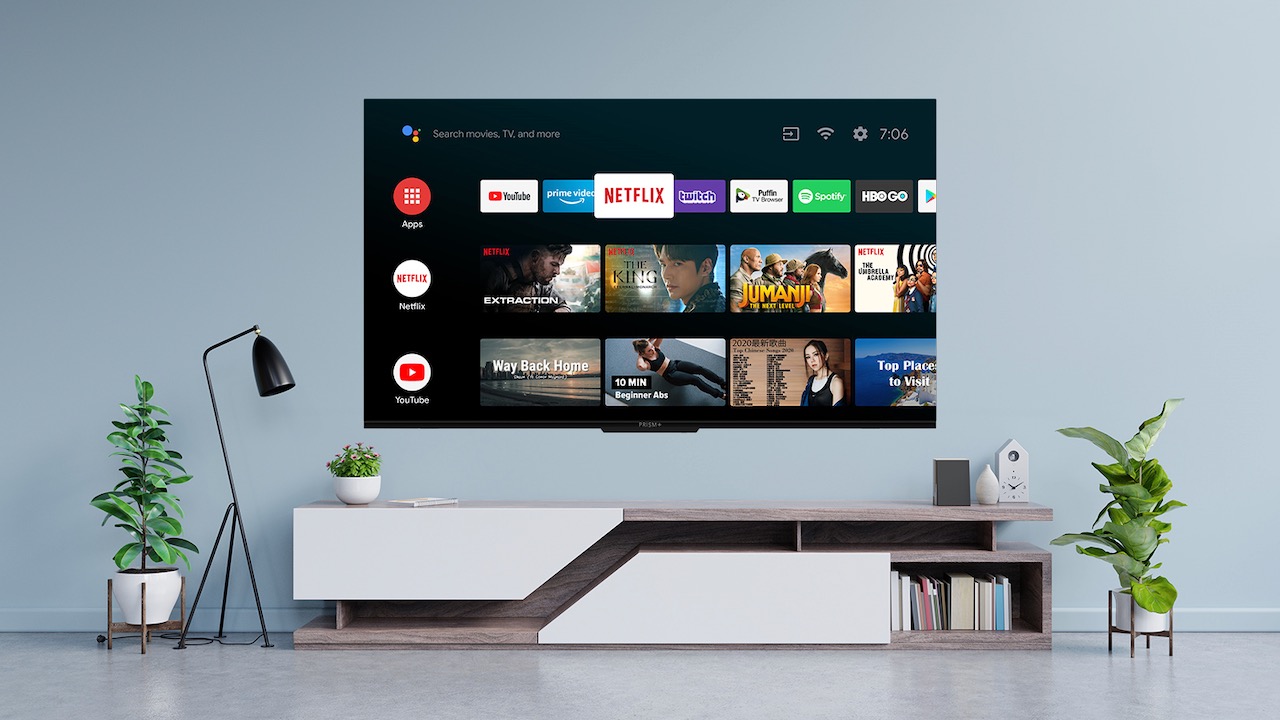 Pricing and Availability
The PRISM+ Q Series PRO is available for purchase on the PRISM+ online store and all authorised online retailers. For more information on price, details and specifications please see below or visit: https://prismplus.sg/collections/tvs
| | | | |
| --- | --- | --- | --- |
| | 55" | 65" | 86" |
| Price | $999.00 | $1,199.00* | $2,999.00* |
| Resolution | 4K UHD | 4K UHD | 4K UHD |
| Bezel-less | Yes | Yes | Yes |
| HDR10 | Yes | Yes | Yes |
| Quantum IPS Panel | Yes | Yes | Yes |
| Display Colors | 1.07 Billion | 1.07 Billion | 1.07 Billion |
| Dolby Vision | Yes | Yes | Yes |
| Dolby Atmos | Yes | Yes | Yes |
| DTS TruSurround | Yes | Yes | Yes |
| Digital TV | Yes | Yes | Yes |
| Bluetooth | 5.0 | 5.0 | 5.0 |
| Android TV OS | 10.0 | 10.0 | 10.0 |
| Google PlayStore | Yes | Yes | Yes |
| Inbuilt ChromeCast | Yes | Yes | Yes |
| Google Assistant | Yes | Yes | Yes |
| Hands Free Voice Control | Yes | Yes | Yes |
| Warranty  | 3 Years Full Onsite | 3 Years Full Onsite | 3 Years Full Onsite |
Notes:
* Prices are as of after deducting promotional discounts
** Free 12-month MeWatch subscription, Free 3-month Viu subscription
*** Information and pictures courtesy of PRISM+ and GLOO PR ***