ROG Zephyrus G14 Gaming Laptop
ASUS Republic of Gamers (ROG) recently announced a new gaming laptop to their lineup, the ROG Zephyrus G14 (GA401) Gaming Laptop, a 14-inch ultra slim laptop packed with unprecedented power inside a compact chassis, portable enough to go anywhere at a price point that brings gaming to an even wider audience.
With a chassis under 20mm thin, ROG Zephyrus G14 (GA401) has carefully customised cooling that brings the best out of its new AMD Ryzen™ 4000 Series Mobile Processors built on the groundbreaking "Zen 2" core architecture combined with industry leading 7nm process technology and NVIDIA® GeForce® GTX 1650 Ti GPU. Users can optimise for gaming or creative pursuits with the 120Hz refresh rate full HD display with PANTONE® Validated coluors and AMD FreeSync™ technology.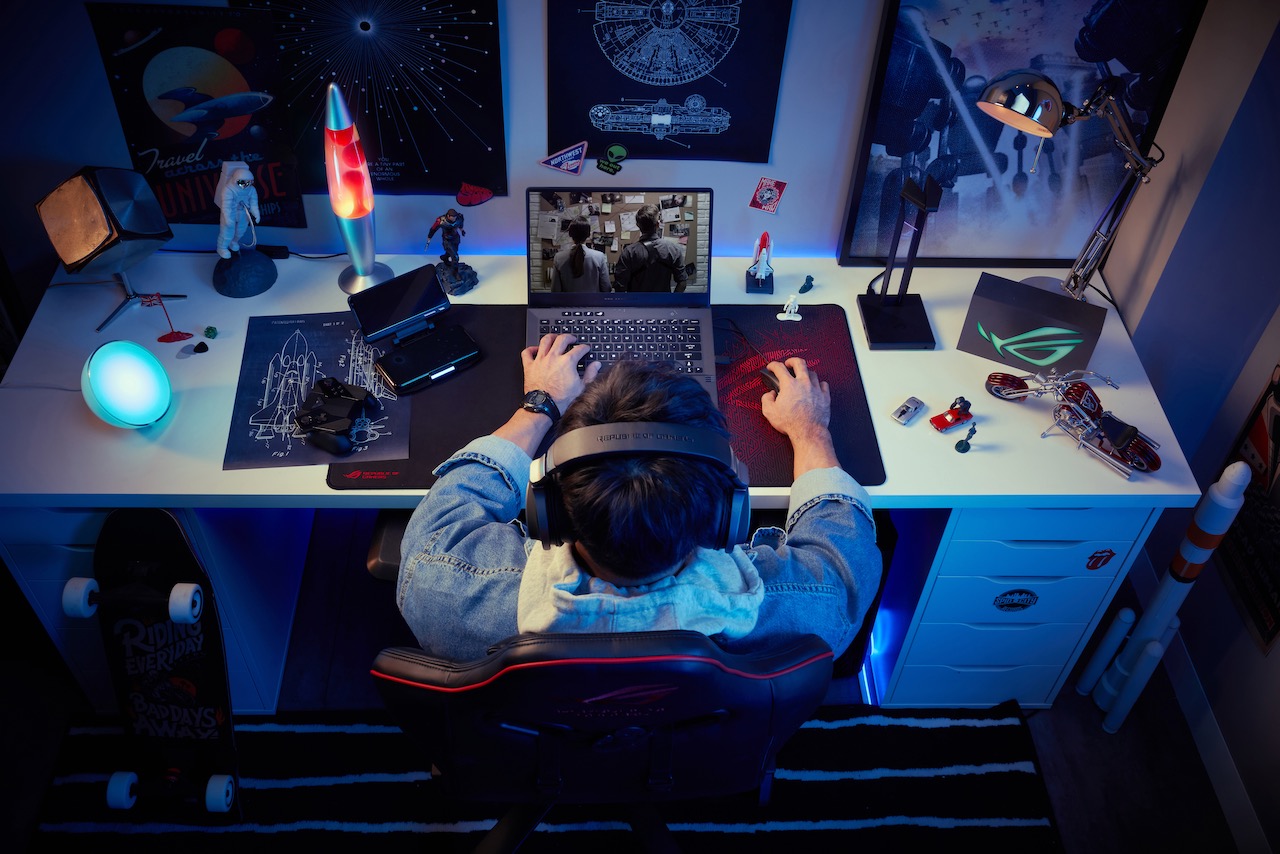 "AMD is bringing unmatched performance and longer battery life to ultrathin and gaming laptop users with our new AMD Ryzen 4000 Series Mobile Processors," said Paige Shi, APAC Consumer Lead, AMD. "We saw historic portfolio growth for AMD Ryzen Mobile-powered systems last year, and in 2020 we are already on track to bring much wider array of systems with our new AMD Ryzen CPUs. These processors offer twice the power-efficiency of our previous generation and are featured in ground-breaking platforms such as the ROG Zephyrus G14 (GA401), which in addition to long battery life offers amazing gaming and productivity performance in a slim 14" form factor."
Small Size with Big Impact
The ROG Zephyrus G14 (GA401) is only 17.9mm thin and weighs 1.7kg, easily portable and can be stored in conventional laptop bags and backpacks. There are honeycomb reinforcements beneath the palm rest, adding more strength with minimal extra material. The magnesium aluminum alloy deck is precisely machined and fingerprint resistant for a professional finish. The ROG Zephyrus G14 (GA401) lid, with its distinctive dot matrix design is produced by a CNC milling process that puts 6,536 precise perforations in the exterior panel.
Innovative LED Personalisation
The ROG splash across the lid comes to life with the AniMe Matrix display, using 1,215 mini LEDs to give gamers a new medium to express themselves. Each LED emits a white glow with 256 levels of brightness control.
Owners of ROG Zephyrus G14 (GA401) can import animated GIFs and other graphics, they can build custom animations frame by frame, typing text messages with different fonts. Visualisations react to music and other audio, creating a unique platform for DJs and other artists.
Immersive Gaming Visuals
The ROG Zephyrus G14 (GA401) comes with NVIDIA® GeForce® GTX 1650 Ti GPU augmented by ROG Boost. The discrete GPU is based on the latest NVIDIA Turing architecture, which melds dedicated cores for programmable shading, real-time ray tracing and artificial intelligence. This combination enables improved lighting, shadows and other in-game effects, and it also offers a diverse array of compute resources for accelerating demanding workloads like content creation, 3D modeling and deep learning.
Turing's dedicated video encoder is largely responsible for the ROG Zephyrus G14 (GA401)'s ability to game and stream simultaneously. The specialised hardware allows higher stream quality with minimal performance impact, and it's compatible with Open Broadcaster Software (OBS), a popular capture tool among burgeoning creators and aspiring Twitch streamers.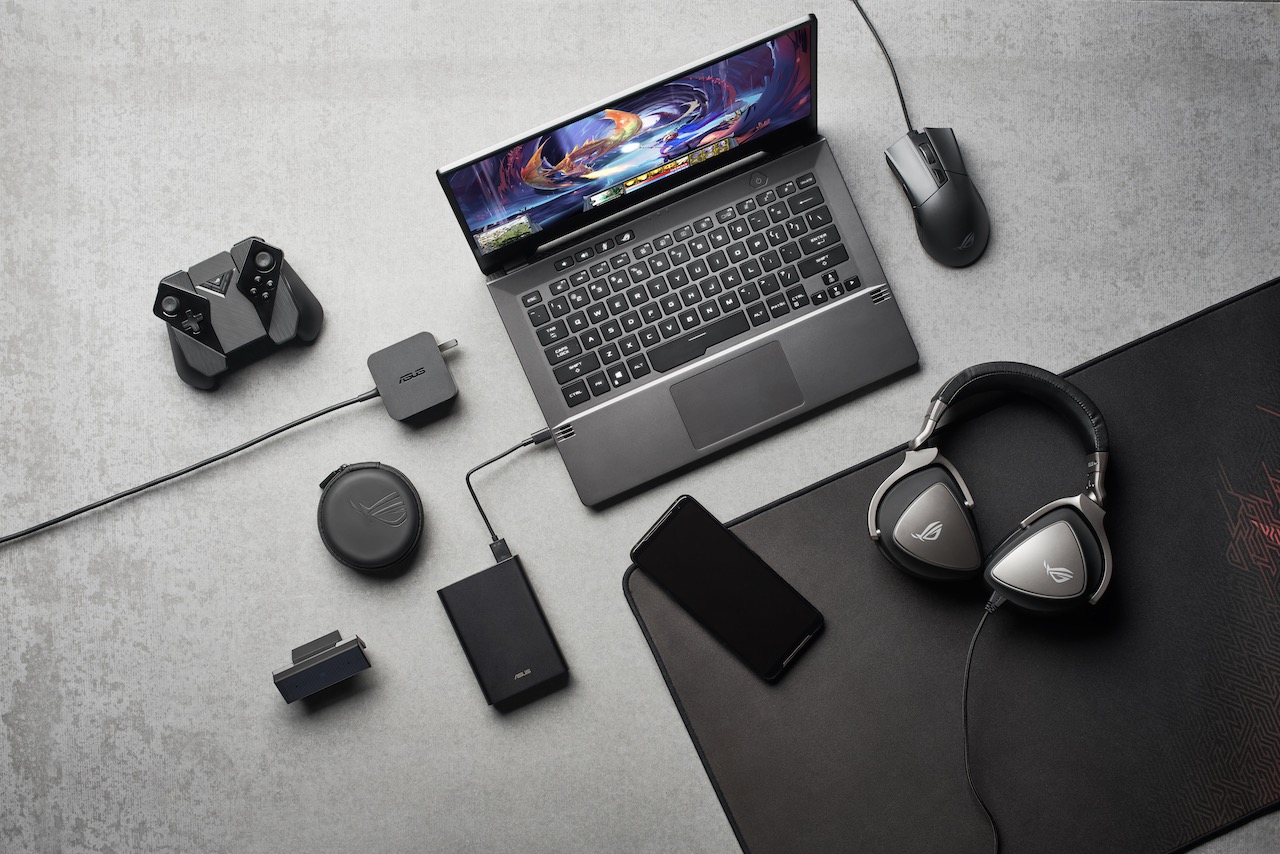 High Refresh Rate Display
The ROG Zephyrus G14 (GA401) comes with a high refresh rate Full HD display that goes up to 120Hz, doubling the speed of typical laptop displays for smoother, high-intensity action.
AMD FreeSync™ technology adds another level of smoothness by coordinating frame delivery between the GPU and display.
The display is also factory calibrated, and PANTONE Validated to ensure creators get the colour accuracy they crave. The IPS-type panel has wide viewing angles and covers 100% of the sRGB range. It is framed by exceptionally thin bezels, creating an expansive 85% screen-to-body ratio.
Non-stop Speed
The ROG Zephyrus G14 (GA401) uses a special CPU that generates less heat, enabling an unprecedented level of performance for its compact chassis. The chips retain 8 cores and 16 threads, allowing users to handle their demanding workloads yet still having ample power for demanding applications such as video editing and 3D rendering, and for heavy multi-tasking such as mixing gaming with streaming, recording and chats.
Armed with 16GB of fast DDR4-3200 RAM across dual channels, users still have space for bigger projects. With an NVMe SSD with 1TB of capacity, giving ultra-fast storage, minimal load times for your huge collection of games and apps.
One-of-a-kind Cool
The ROG Zephyrus G14 (GA401) has an exclusive feature developed by thermal engineers at ROG, that dynamically adjusts the power available to the CPU based on the GPU temperatures. This feature allows changes to make every second to react to spikes in GPU utilisation, ensuring optimal gaming performances. This is also the first ROG laptop to feature an ErgoLift hinge that tilts the keyboard at a more comfortable angle.
It has rear exhausts and heatsink fins that are shaped to direct air both up, away from the bezel, and down, towards the vents cut into it, with 209 heatsink fins totalling 68,868 mm2 of surface area.
Fan speeds are controlled by an intelligent algorithm that responds automatically to temperature changes. Three expertly tuned operating modes let users quickly adapt to different scenarios using a convenient keyboard shortcut, while Scenario Profiles seamlessly switch between modes based on user-defined preferences for individual games and applications. With the highest fan speed and frequencies, Turbo mode is the best for maximum performance. Performance mode strikes a better balance for gaming, while Silent mode goes further to reduce acoustics for lighter work and entertainment.
Type-C Charging
More than 10 hours of battery life and the ability to charge from compatible Type-C power packs make the ROG Zephyrus G14 (GA401) extra portable. The ROG Zephyrus G14 (GA401) is the first gaming laptop by ROG that is capable of being powered by DC or USB-C input. The technology is a perfect fit, with support for USB Power Delivery, it can handle lighter work powered by up to 65W Type-C adapter that's much smaller than the 180W unit required to unleash the discrete GPU.
With Type-C charging, users can extend the life of their laptop while on the move and work longer anywhere. When it is plugged in for a full recharge, USB power flows in the opposite direction as well, offering fast-charging support capable of supplying up to 3A to compatible smartphones and other devices.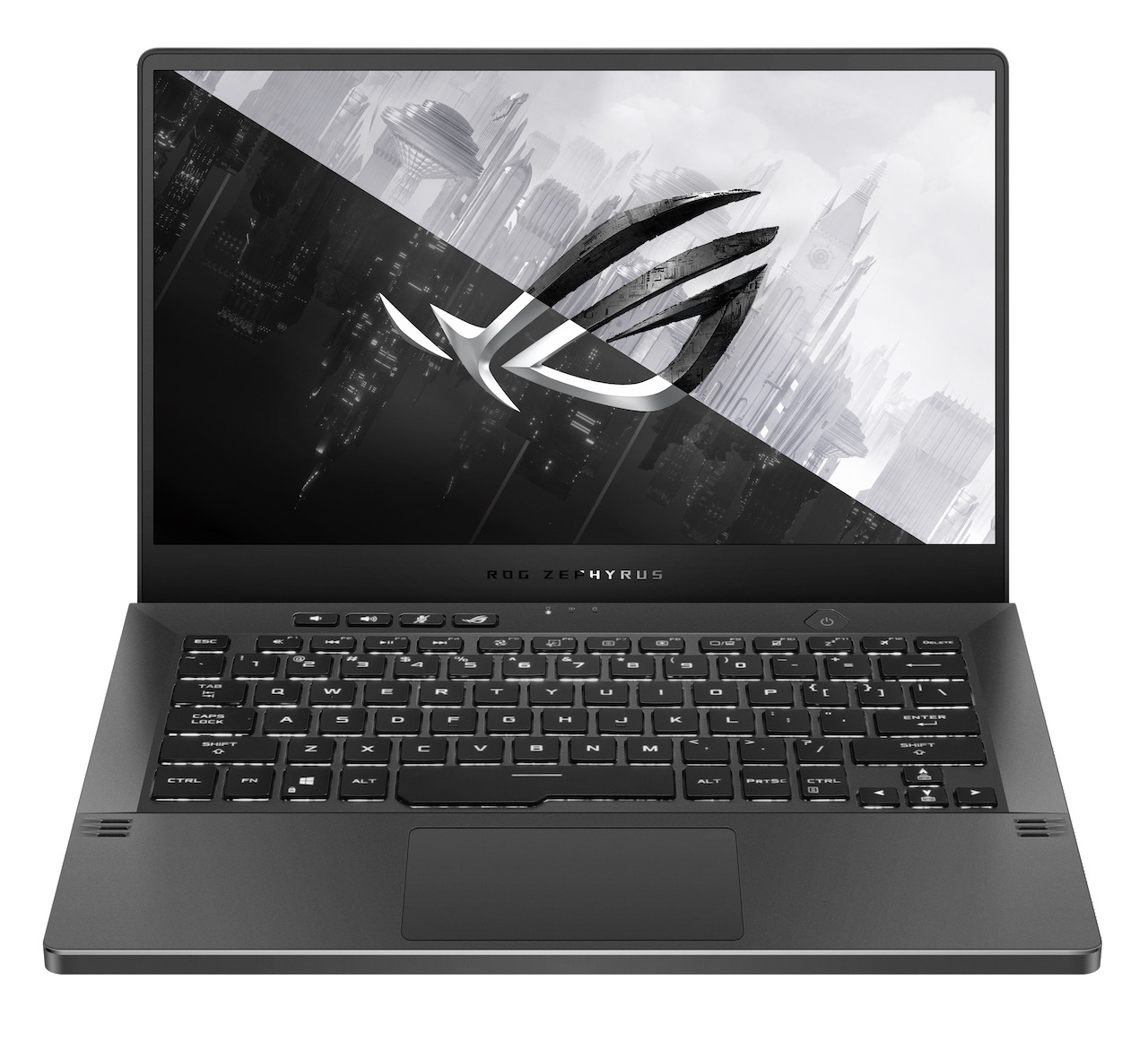 Flexible Options On-the-go
The Type-C port with USB Power Delivery is also capable of powering up an external monitor via DisplayPort 1.4. With the HDMI 2.0 port, this makes it easy to game or watch movies on 4K monitors and TVs. Through a secondary Type-C port focused on USB functionality and two Type-A ports for additional gear, there would not be a need for dongles.
The ROG Zephyrus G14 (GA401) also comes with Intel Wi-Fi 6 connectivity, also known as 802.11ax. When paired with a compatible router, it reduces latency, meaning less lag when you are in online gaming action and expands upstream capacity, providing more bandwidth for live-streaming.
Dolby Atmos Immersive Audio
Dolby Atmos provides a new audio listening experience, bringing moving audio that flows above and around users with crisper voice and greater depth to a wide range of audio experiences, improvement from surround sound, with a breakthrough audio experience with sound that moves all around users in 3D space whether you are listening with your headphones or built-in speakers.
ROG Zephyrus G14 (GA401) integrated speakers, two tweeters positioned above the keyboard fire high frequency sounds directly towards the user, while two woofers beneath them offer deep bass amplified by the ErgoLift design. This quad-speaker setup delivers perfectly balanced audio across the spectrum.
Pricing and Availability
The ROG Zephyrus G14 (GA401) Gaming Laptop will be retailing at $2,498, they are available at ASUS Exclusive Store, ASUS Online Store and all authorised retailers.
* Information and pictures courtesy of ASUS Singapore *