Samsung CES 2022 – Together For Tomorrow
Samsung CES 2022 – Together For Tomorrow. At the pre-show pre-show keynote event at CES 2022, Samsung Electronics had unveiled its vision for the future – Building a Brighter Future "Together For Tomorrow". CES 2022 gave a glimpse into what new products Samsung are unveiling during this Year 2022.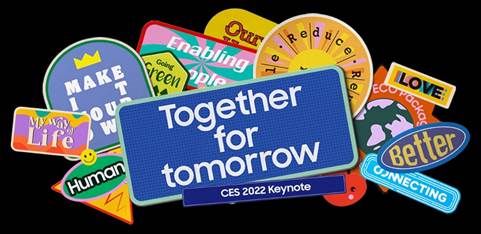 Jong-Hee (JH) Han, Vice Chairman, CEO and Head of DX (Device eXperience) Division at Samsung, highlighted Samsung's plans to build a more sustainable, customised and connected future with products and initiatives that minimise environmental impact, cater to consumers' lifestyles, and make the smart home experience truly seamless.
The Together for Tomorrow vision aims to empower everyone to create positive change and drive collaborations that address some of the planet's most pressing challenges. Samsung plans to make this a reality by introducing a range of sustainability initiatives, purposeful partnerships, and customisable and connected technologies.
Samsung Electronics Unveils Its 2022 TV and Monitor Lineup
In this Year 2022, Samsung is bringing the vision of Screens Everywhere, Screen for All closer to reality with life-like images, immersive sound, and hyper-personalised experiences for working, gaming or watching content.
Samsung's Year 2022 TV and Monitor includes:
MICRO LED TV: 

Best-in-class picture quality thanks to 25 million micrometer-sized LEDs that individually produce light and colour to create an immersive experience through impressive depth, vibrant colours and a heightened level of clarity and contrast.

2022 Neo QLED:

 With the new Neo Quantum Processor and advancements in picture technology and sound, the 2022 Neo QLED will provide some of the most pristine images and immersive soundscapes possible.

2022 Lifestyle Screens: 

Lifestyle Screens – The Frame, The Serif and The Sero – will feature a new Matte Display to optimise the watching experience in style. 

2022 soundbar lineup: 

Featuring technology upgrades to provide even more immersive, three-dimensional audio experience.

Odyssey Neo G8: 

The world's first monitor to feature a 4K 1000R curved screen with 240Hz refresh rate and 1ms response time (GtG).

Smart Monitor M8: 

With an ultra-sim thickness of only 11.4mm and a flat-back design in white, the Smart Monitor M8 provides space efficiency for those who value style.

Samsung High Resolution Monitor S8: 

Available in 27" and 32", monitor delivers professional-level UHD performances for creators and designers who need the highest level of accuracy and range.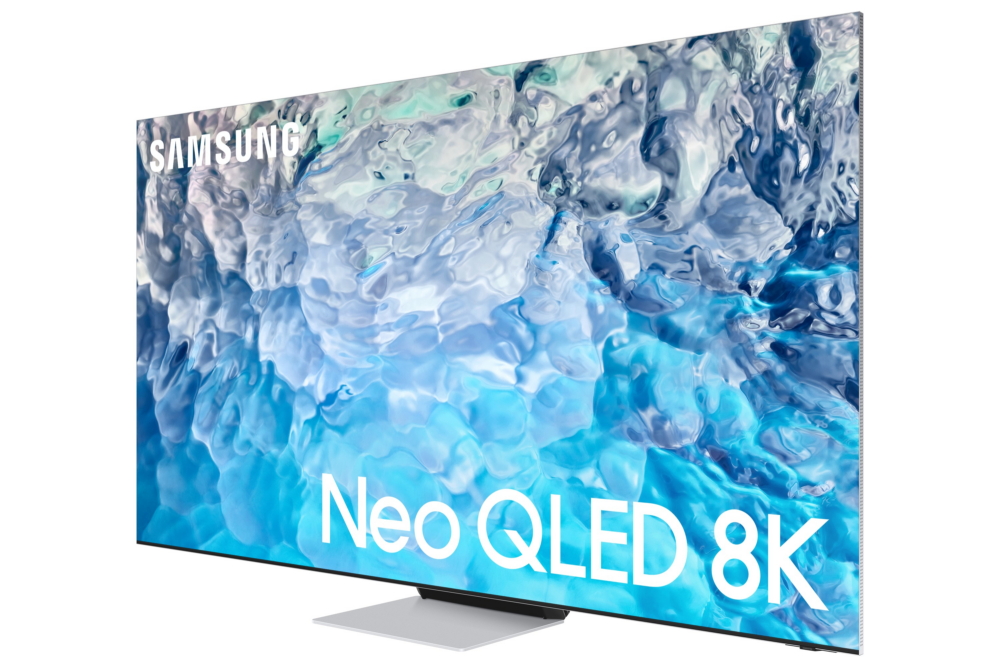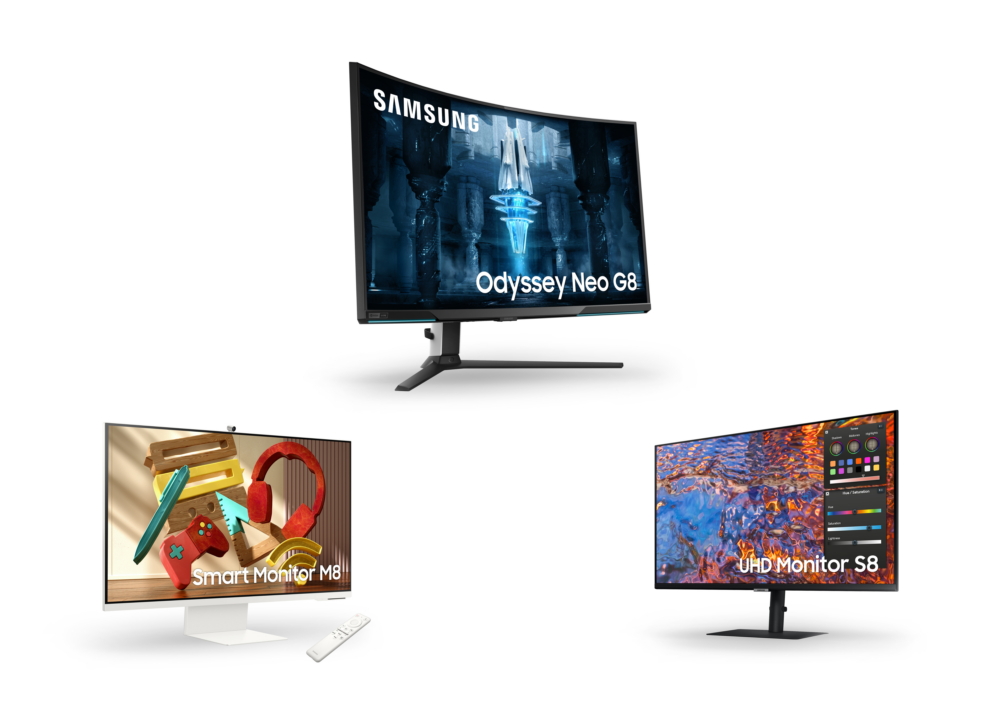 Coming soon to Singapore, Samsung's 2022 TV and monitor lineup will be available in Singapore from Q2 2022 onwards. Stay tuned and keep a lookout!
The Freestyle by Samsung 
Samsung announced the launch of The Freestyle, an all-new portable screen and entertainment device. The Freestyle is a projector, smart speaker and ambient lighting device all rolled into one lightweight portable device. It offers a first-of-its-kind technology and flexibility to deliver optimal viewing and entertainment for customers looking to bring video and audio content wherever they go.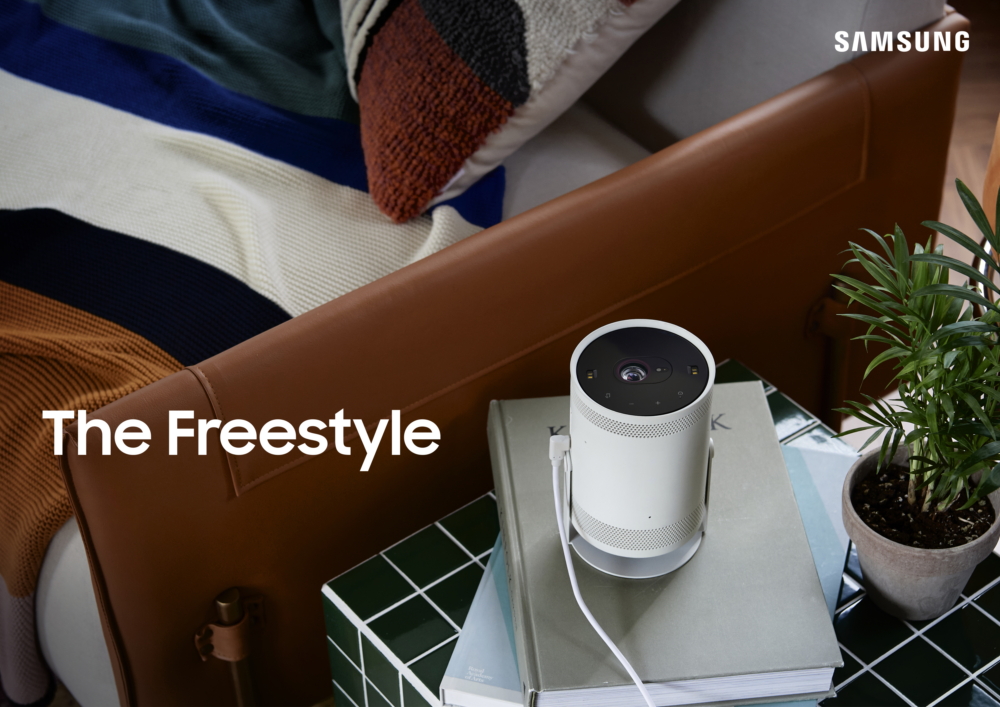 More details on local availability of The Freestyle will be provided at a later date. Meanwhile, pre-registration of interest for The Freestyle in Singapore is now open here.
Stay tuned and keep a lookout for more news and updates of Samsung's new products coming to Singapore that were announced during Samsung's CES 2022 – Together For Tomorrow.
* Information and pictures courtesy of Samsung and IN.FOM *