Christmas 2021 is just round the corner. Have you bought your Christmas gifts for your family, loved ones, relatives and friends? If you haven't done so, don't panic, it's alright to do last minute Christmas shopping or post Christmas festive season shopping. Let me share with you Samsung Christmas Gift Guide 2021! Samsung has you covered with the best last-minute gifts! Do keep a look out for "Holly Jolly Deals", they are limited time offers so that you can maximise your savings.
For the confident & tech-savvy Gen Zs
RRP: Starting from $1,398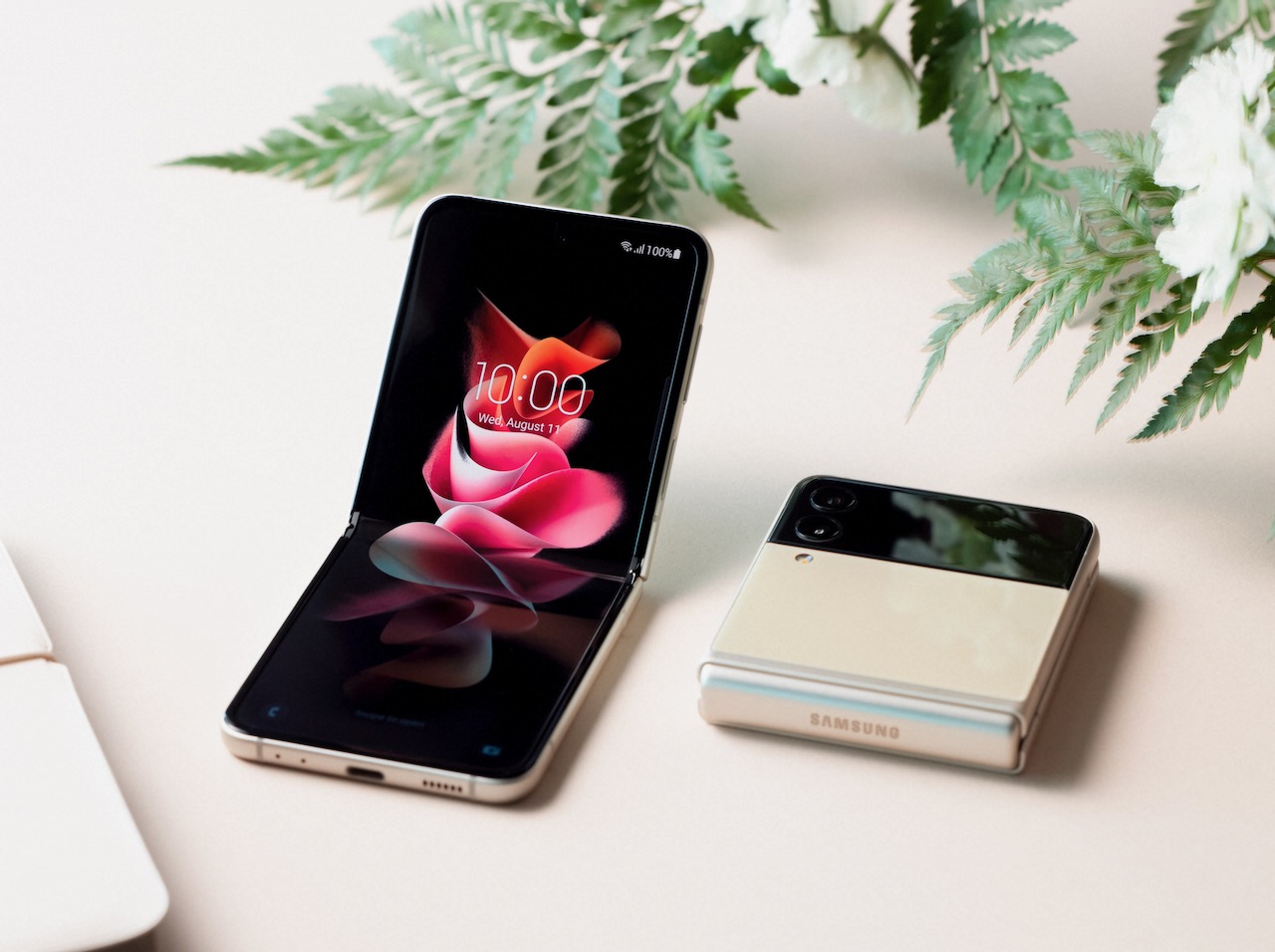 Y2K fashion and flip phones are both back in style! From high-resolution cameras to cutting-edge displays, the Galaxy Z Flip3 5G is packed with remarkable new features that empower the users to do more. This device is ideal for Gen Zs, who can now own a smartphone that is both stylish and powerful.
The Galaxy Z Flip3 5G is available in a range of beautiful colours, including Cream, Phantom Black, Green, Lavender, as well as online store exclusive colours Gray, White and Pink.
Holly Jolly Deals!
Get $50 off your Galaxy Z Flip3 5G at the price of $1,348 – $1,448. In addition, you will receive a free Silicone Cover with Strap, limited-edition accessories (via redemption), 1-year Samsung Care+, worth a total of $335. While stocks last. T&Cs apply.
49″ DQHD Monitor With Quantum Mini-LED
RRP: Starting from $3,399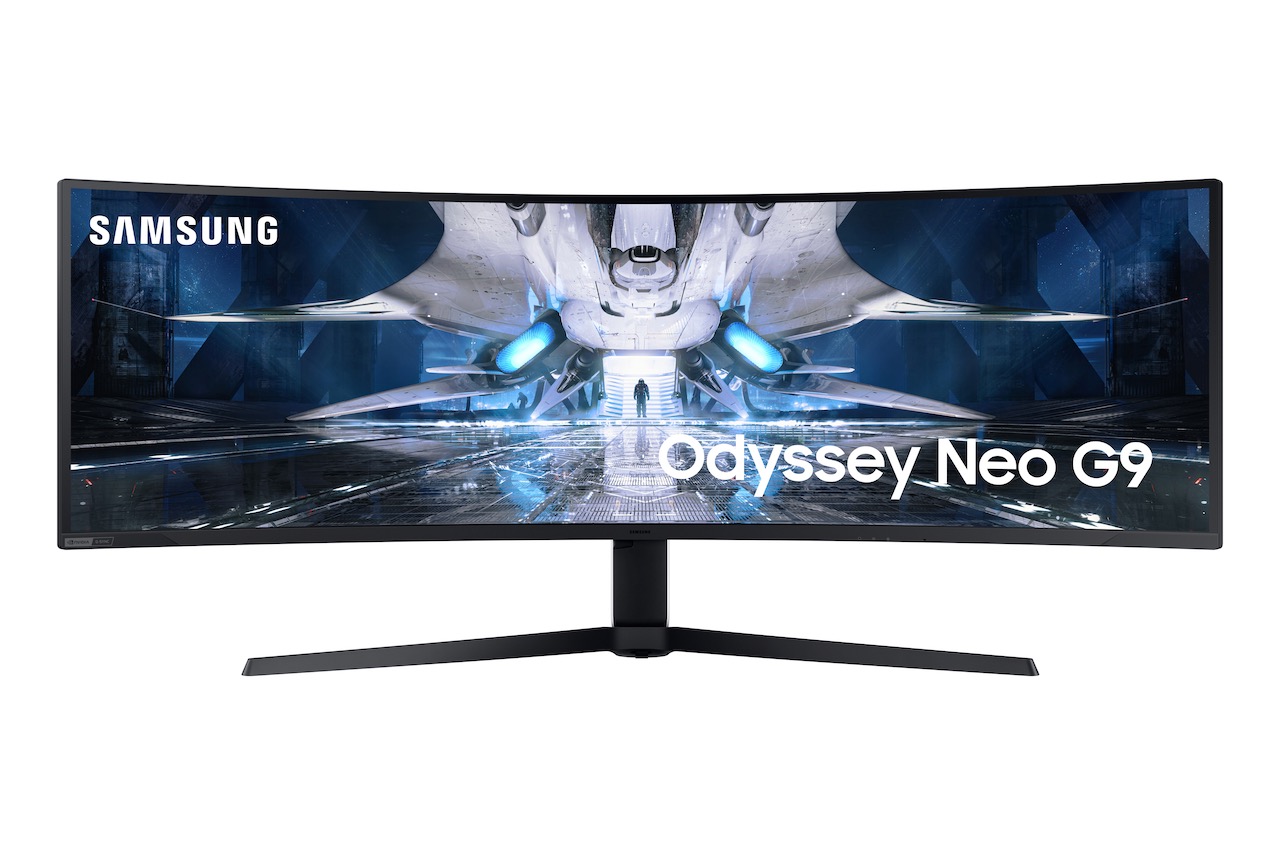 Here's an idea for the gaming enthusiasts: the 49" DQHD Monitor with Quantum Mini-LED features an ultra-wide aspect ratio, allowing the users to view more content in superfine detail.
With screen space equivalent to two 27-inch QHD displays side by side, the 49-inch curved monitor delivers a wider view that will increase your chances of making a winning hit!
RRP: $248
Samsung Galaxy Buds2 is the newest earbuds, bringing a new world of audio experience to users with active noise cancellation, a comfortable fit, and immersive sound.
It's lightweight (5g per earbud), fashionable, and comes in a variety of colours, including White, Graphite, Olive, and Lavender.
Holly Jolly Deals!
Enjoy additional $50 off the Galaxy Buds series when ordered from now until 31 December 2021.
43″ The Sero QLED LS05T 4K Smart TV
RRP: $2,199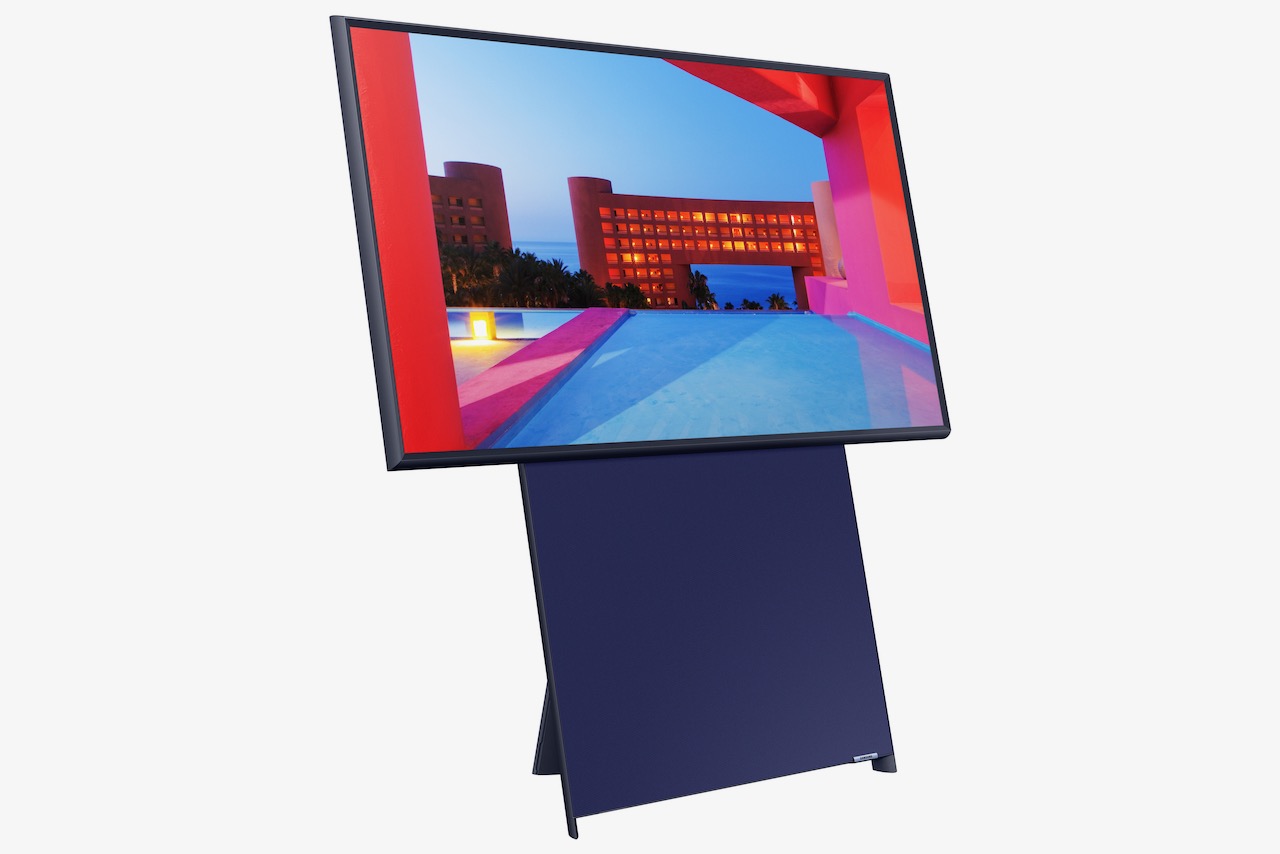 Take our word for it: The Sero TV is the most mobile-friendly TV ever created! The Sero automatically adjusts to the orientation of your content, whether it is landscape for entertainment shows or portrait for all mobile content.
Simply rotate your phone and witness The Sero follow suit. With this ideal "companion", enjoy browsing through TikTok late into the night.
Holly Jolly Deals!
Receive a free The Sero Wheel, 12-month subscription of Singtel CAST, 3-month subscription of CatchPlay, and 3-month subscription of Spotify. Promotion ends on 6 January 2022.
RRP: Starting from $548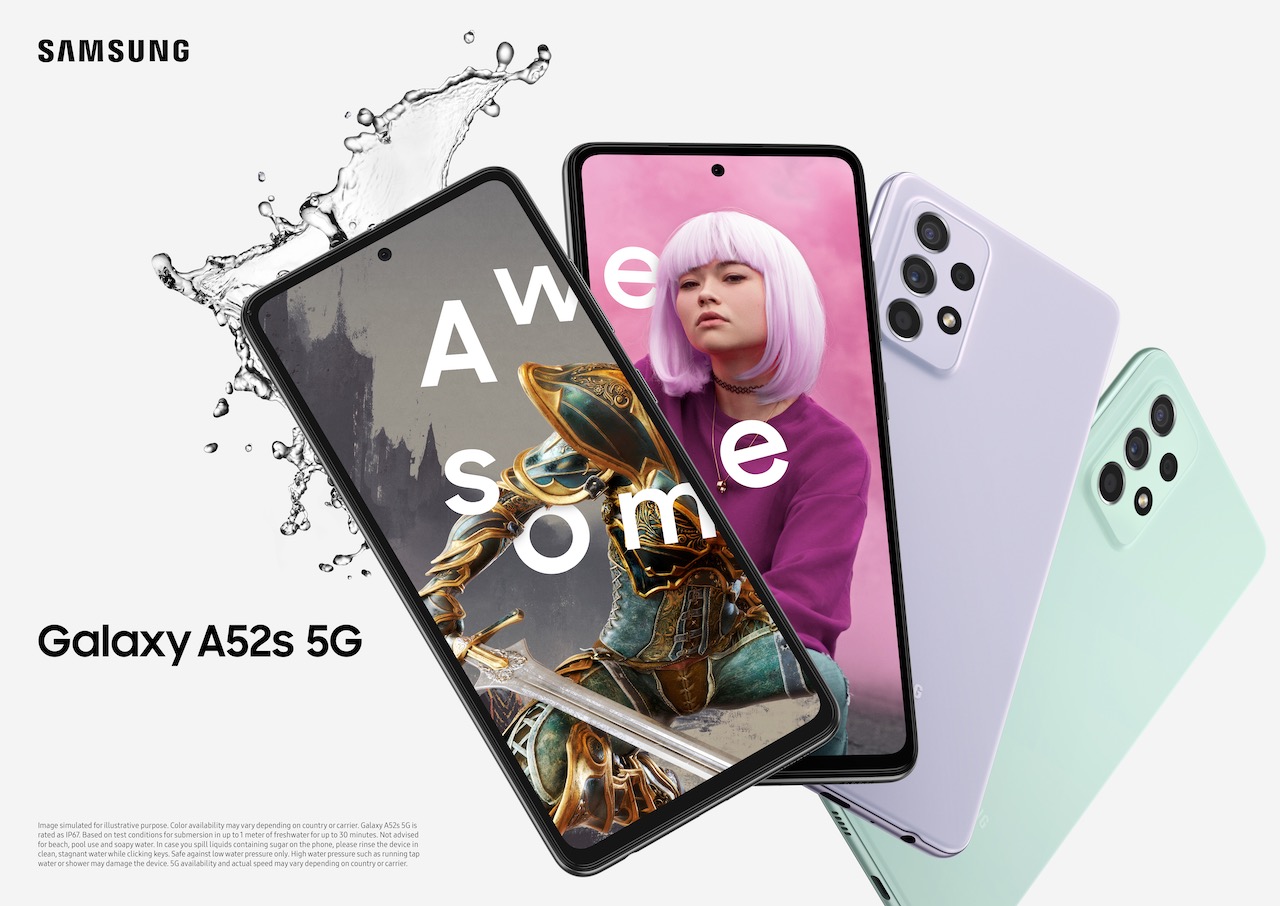 Behold the incredible Galaxy A52s 5G – it features an FHD+ Super AMOLED display, an ultra-high-resolution 64MP main camera, a depth camera, macro vision, and an ultra-wide viewing angle. It even includes a Fun Mode, which allows users to add AR effects to their photos and videos.
This would be a great surprise for aspiring content creators! Choose from four trendsetting colours: Awesome Black, Awesome Mint, Awesome Violet, and Awesome White.
Holly Jolly Deals!
Save $50 when you purchase the Galaxy A52s 5G from 24 December 2021 to 16 January 2022.
For the diligent tertiary students
RRP: Starting from $898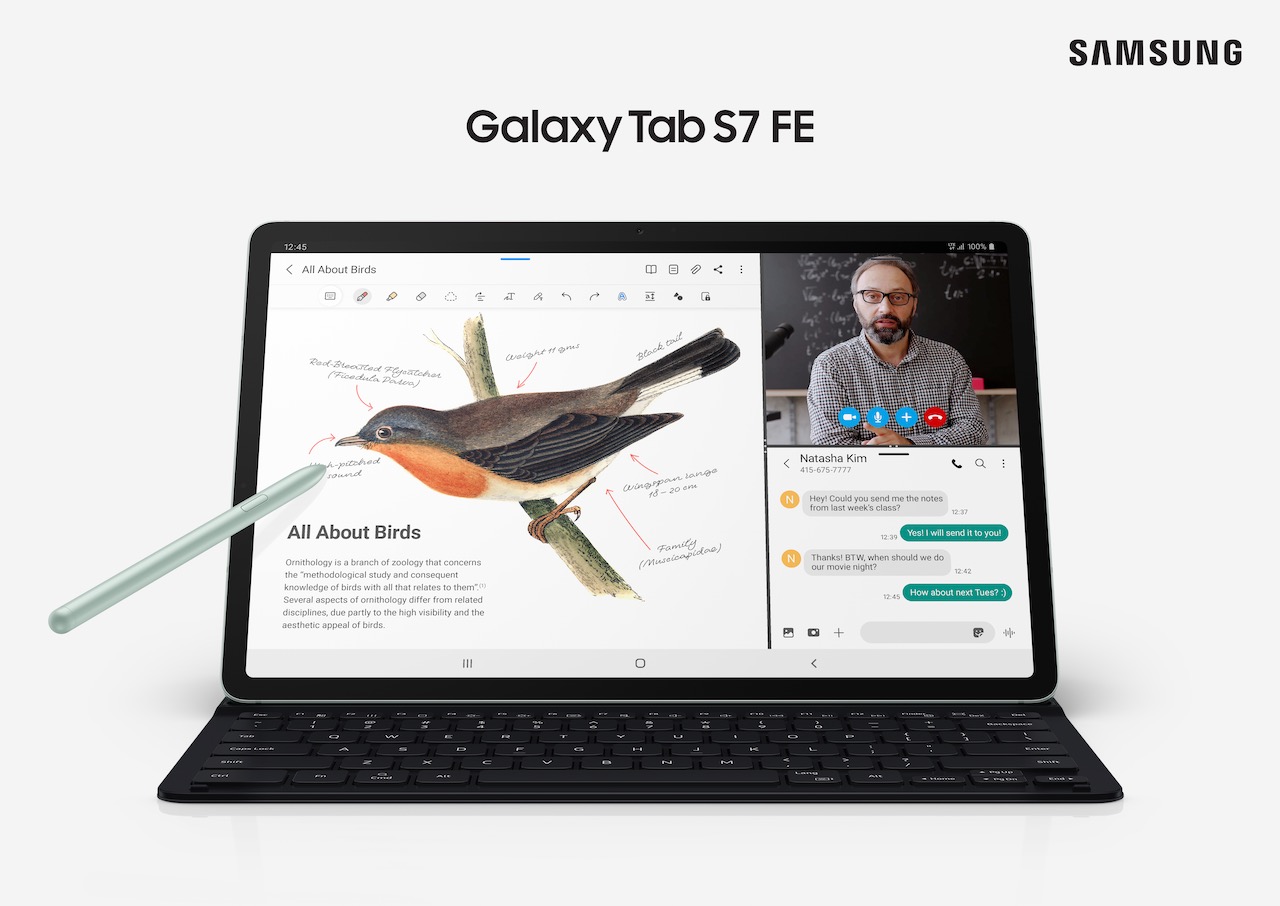 With online classes becoming the norm, it would be useful for all students to have a quality device to ensure that they are learning in optimal settings, wherever they are. Apart from the incredible display, speaker and camera, it also comes with the S Pen, which provides a natural writing experience. Additionally, it transforms handwriting to text in real time and enables text editing with simple gestures. When you're done, it magnetically snaps to the side for convenient carrying – there's no need to charge the S Pen separately.
Galaxy Tab S7 FE 5G is available in two iconic colours: Mystic Black and Mystic Green.
Holly Jolly Deals!
Purchases made from now until 31 December 2021 will enjoy an additional $100 off and 50% discount on the Keyboard Cover Slim (worth $268). Furthermore, you'll get a $300 Superstar Teacher e-learning voucher. While stocks last. T&Cs apply.
Samsung Galaxy S21 5G & S21+ 5G
RRP: Starting from $1,248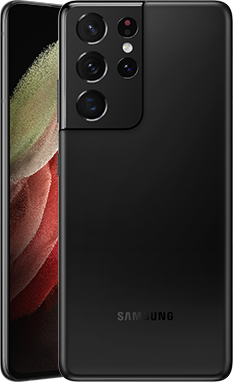 Samsung's Galaxy S21 Series is designed to bring the epic in the everyday. It is equipped with everything you need – excellent performance, exceptional video and photography capabilities that are beyond cinematic 8K resolution. Even for those "oh no!" moments, Gorilla Glass Victus™ provides superior scratch and damage resistance, making it the toughest glass available on a Samsung smartphone.
Holly Jolly Deals!
Between now to 31 December, save up to $200 on the Samsung Galaxy S21 Series 5G. Additionally, save $62 on the Galaxy Buds2 and 50% off covers with purchase of a Galaxy S21 Series 5G device. While stocks last. T&Cs apply.
RRP: Starting from $169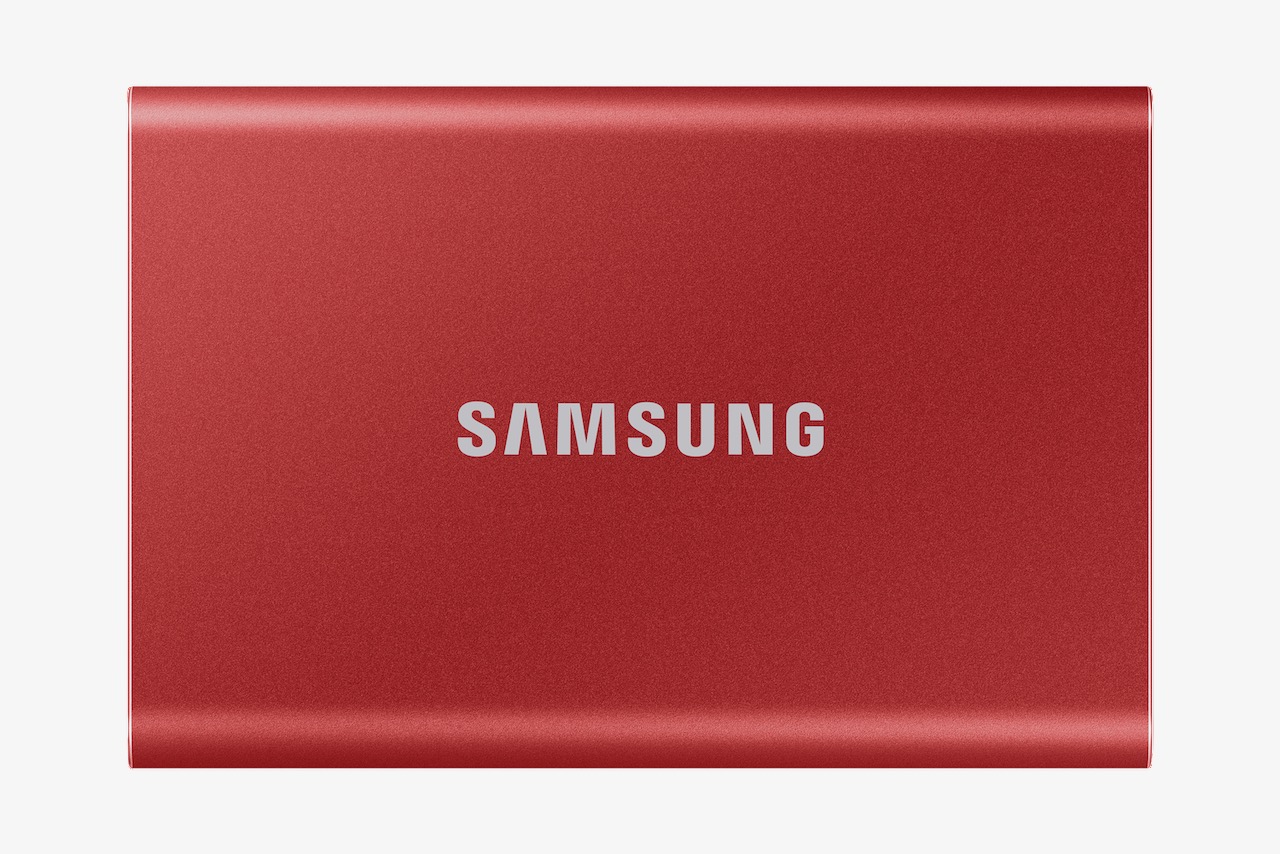 Consider the Samsung Portable SSD T7 for loved ones who are constantly on the look out to expand storage space. It enables you to transfer huge data rapidly, up to 9.5 times quicker than an external hard drive. It is a powerful gadget that can also be secured with an encrypted password!
The portable SSD T7 is available in three colours: Gray, Blue, Aura Red; and in capacities of 500GB, 1TB and 2TB versions.
For the new homeowners
RRP: $1,099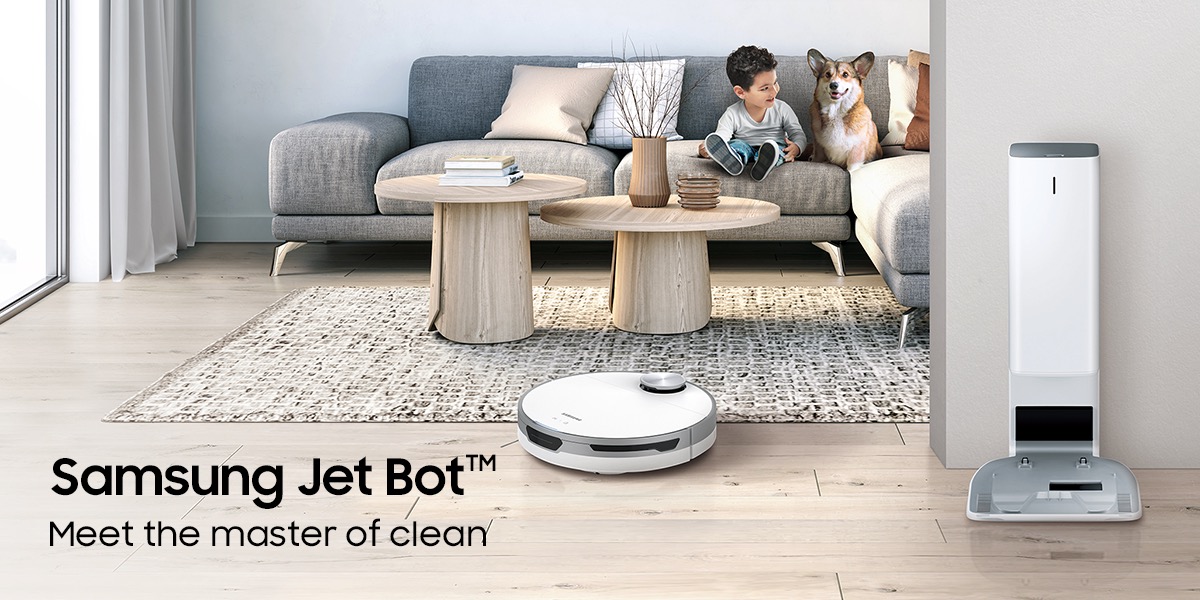 Help a loved one in transforming a tedious task into something more sophisticated. Equipped with an advanced LiDAR Sensor for precise mapping and navigation, the Jet Bot+ robot vacuum ensures that it effectively cleans the entire home without the need to lift a finger.
Take the mess and hassle out of dust disposal – the Jet Bot+ automatically returns to the Clean Station™ to empty out all dust and dirt. Thanks to its multi-layered filtration system which traps 99.999% of fine dust[1] and allergens, you can easily bid goodbye to dust exposure.
Holly Jolly Deals!
Enjoy an additional $30 voucher + 5 pieces of dust bags (worth $20) when you purchase it on the Samsung online store! T&Cs apply.
RRP: From $5,199 onwards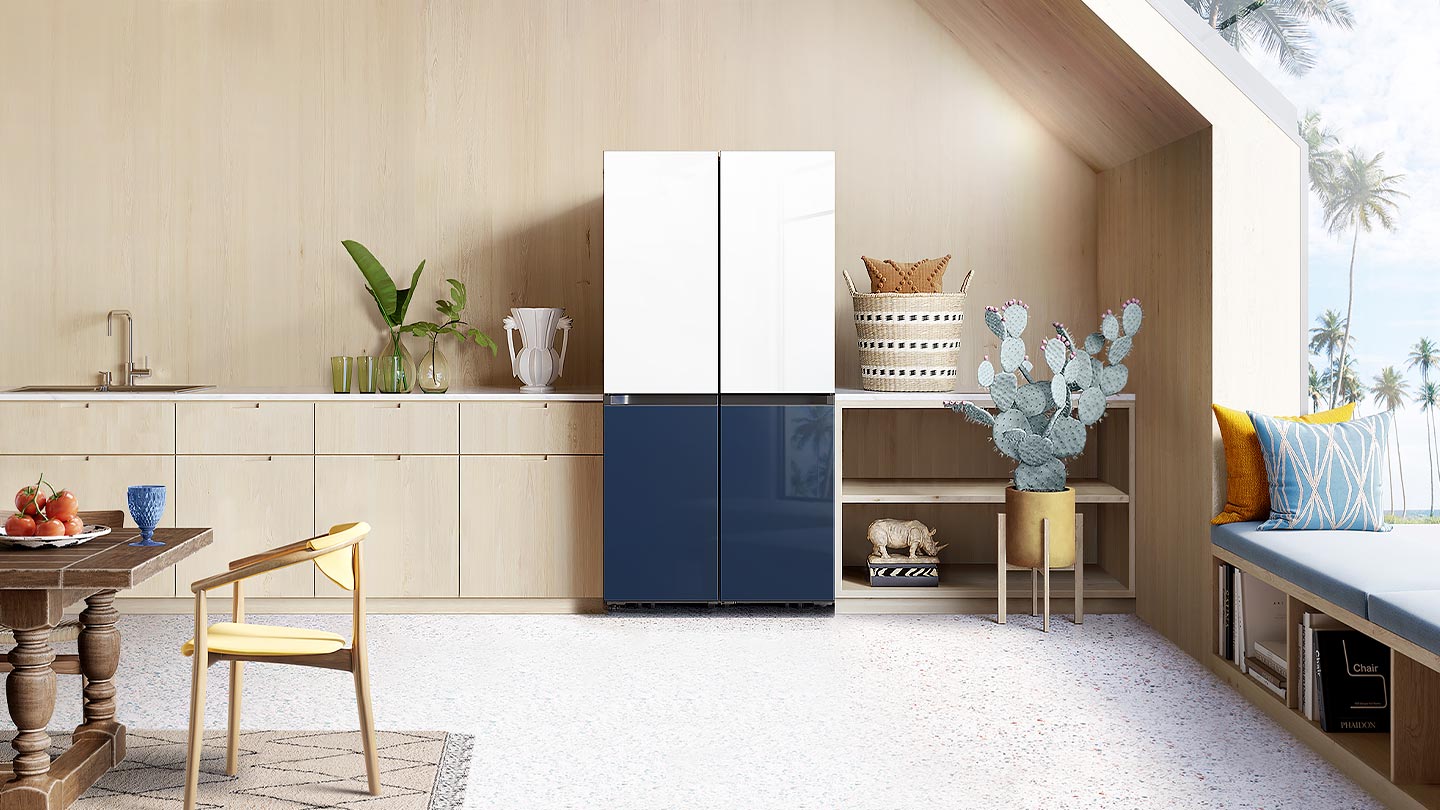 Spruce up your living spaces with the latest BESPOKE 4-Door Flex Refrigerator. Homeowners can create the perfect mix of colours and finishes to suit their aesthetic requirements. With its modular concept, you can seamlessly combine the 4-Door Flex with the other BESPOKE refrigeration modules to create the ideal refrigerator that suits your stage in life. What's more, it incorporates various innovative features that keep food fresh, optimise storage space and give users even more flexibility and control to keep their life at home organised.
Holly Jolly Deals!
Get a free Samsung Galaxy Buds Pro worth $308 when you purchase the BESPOKE 4-Door Flex Refrigerator. T&Cs apply.
QuickDrive™, 8.5Kg, Washer Dryer, 4 Ticks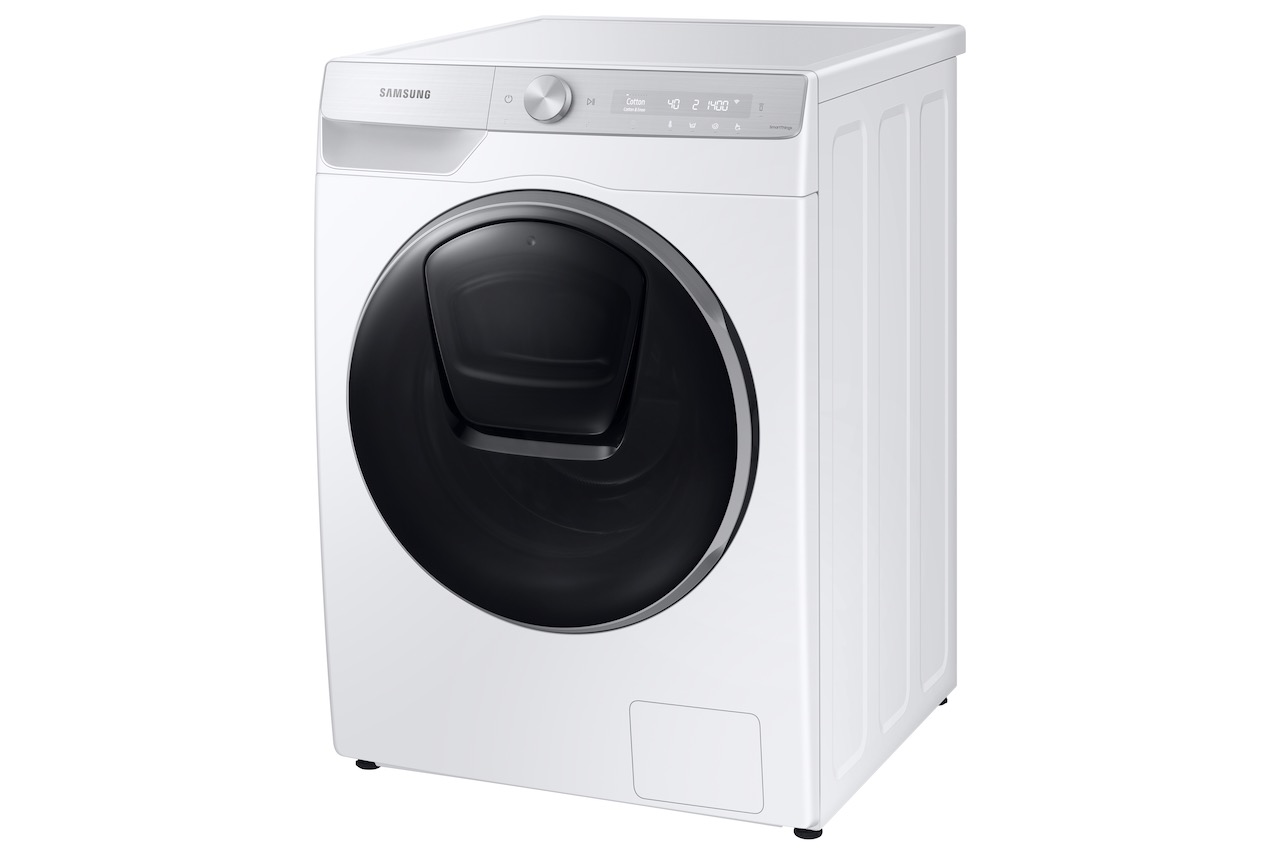 Does reduced laundry time sound good to you? Then you'd best make sure you don't overlook the QuickDrive™ Washer Dryer Combo. It reduces washing time by up to 50% and energy use by up to 20%, without compromising cleaning performance. Additionally, now you no longer have to figure out the wash cycle settings anymore. The AI Wash cycle uses 4 smart sensors to recommend the optimal amount of water, detergent, as well as the number of rinses your laundry needs!
HotBlast™ Convection Microwave Oven
RRP: $899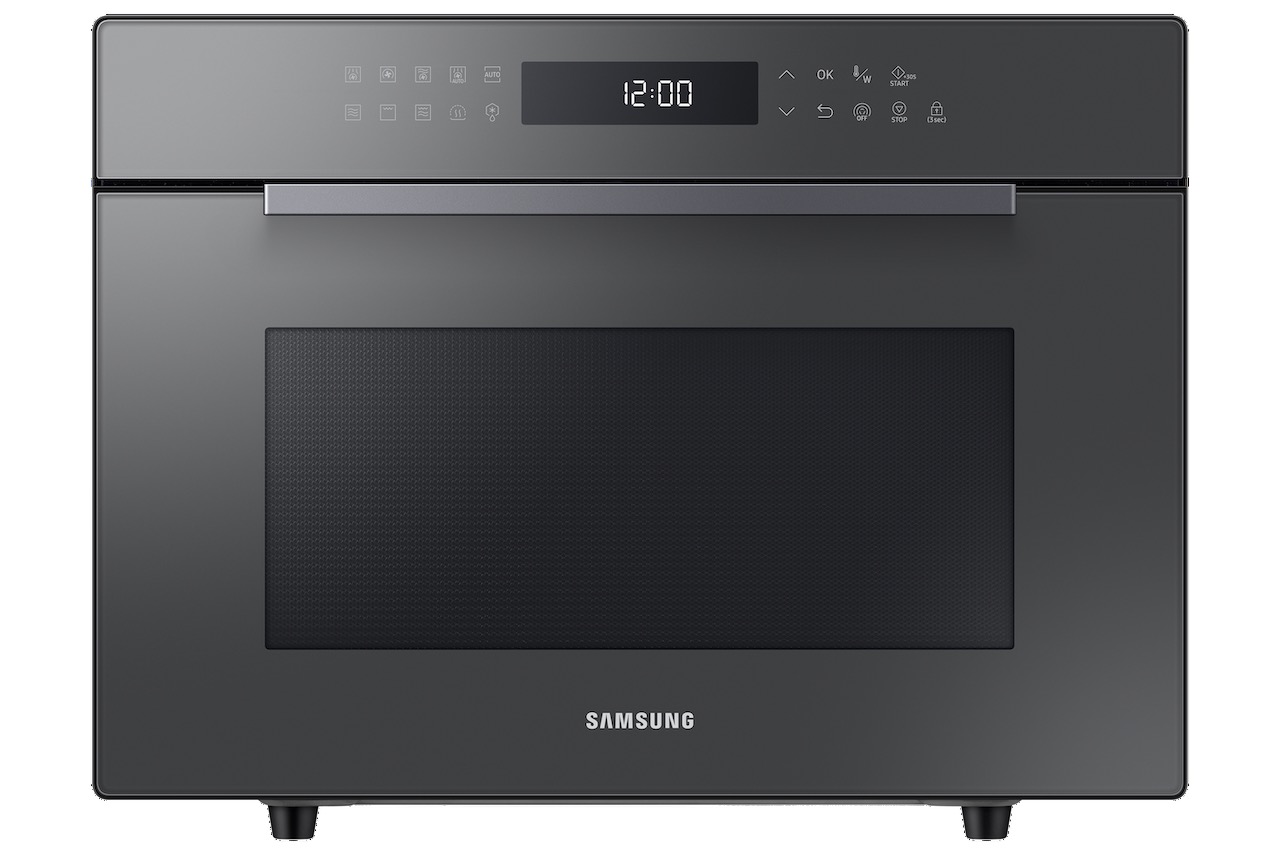 The HotBlast™ Convection Microwave Oven is one of the most versatile kitchen appliances you can own, bringing you so many ways to bake, steam, grill and even roast. With Air Fry technology, you can also enjoy healthier fried food (yes, you read that right!). It combines hot air circulation and a heated Crusty Plate to give you healthy crispy bites with only a touch of oil. This is perfect for the household's MasterChef(s).
Promotion
Get a free Luminarc 8-pc Opal Dinner Set worth $79 and $30 Grocery Voucher when you purchase the HotBlast™ Convection Microwave Oven. T&Cs apply.
Smart Air Purifier, 60m2 Room Coverage
RRP: $649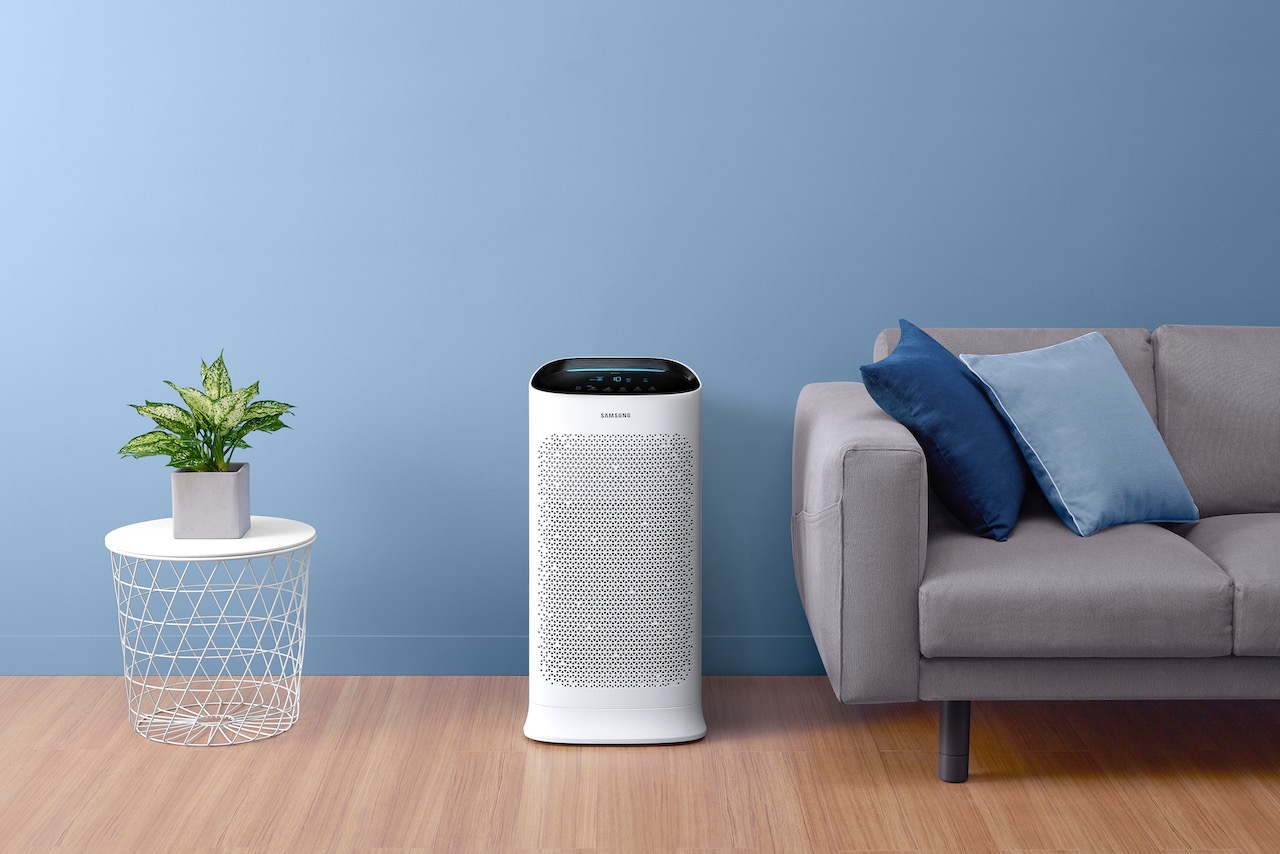 Give the gift of cleaner air to your loved ones. Designed to purify air within enclosed areas, the Smart Air Purifier allows users to breathe better at home by filtering common allergy triggers such as pollen or even invisible gases and bacteria.
The Multi-layered Purification System removes over 99.97% of fine dust and harmful gases to keep your air pure and safe. In addition, the 3 Way Air Flow feature ensures that air is purified and distributed to a wider area quickly.
Holly Jolly Deals!
Exclusive offer price of $399 (U.P. $649) with purchase of any Samsung Home Appliances. T&Cs apply.
For those that work from home
RRP: Starting from $2,398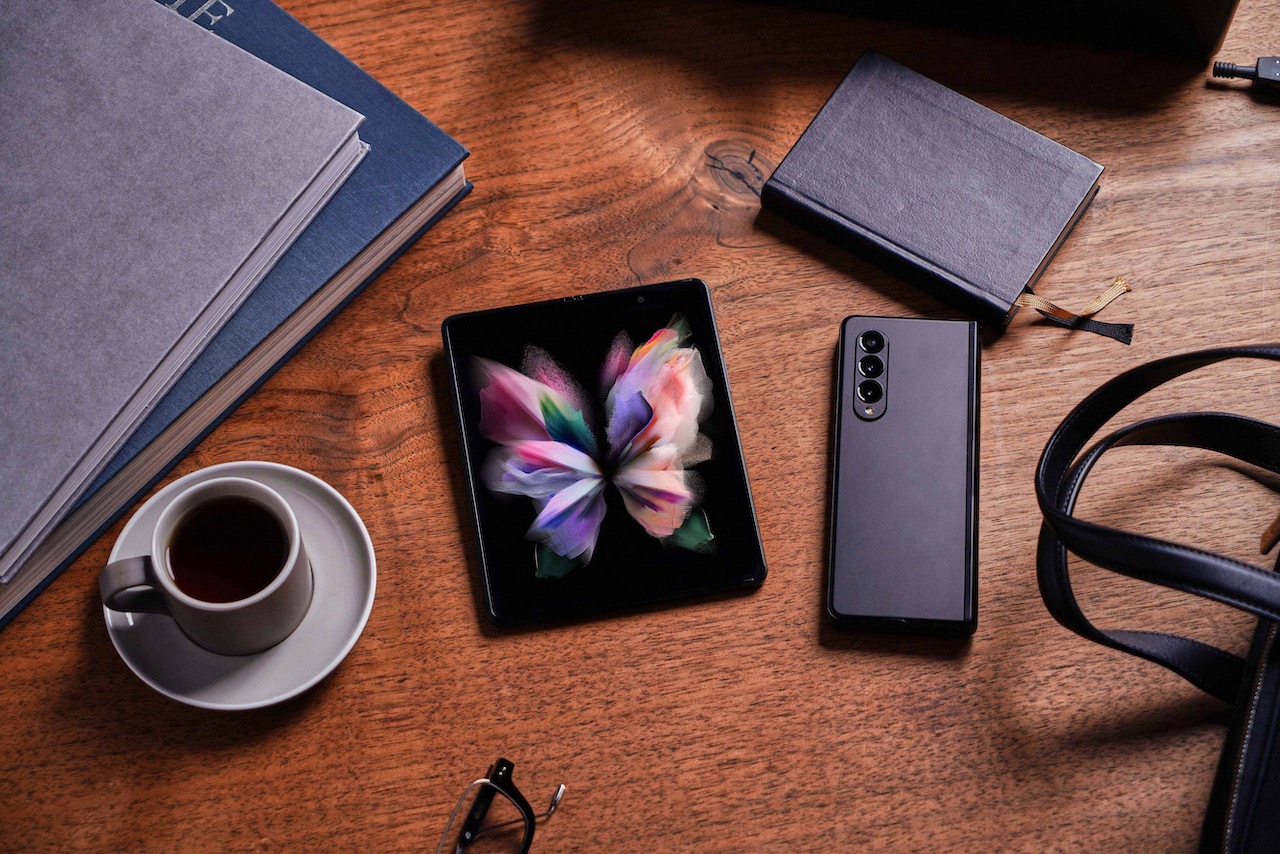 Samsung's Galaxy Z Fold3 5G is everything you'd expect in a premium, durable, foldable 5G smartphone. It is the thinnest and most pocketable Galaxy Fold yet, with big screens on both the inside and outside. When folded, it's a luxury 6.2-inch smartphone that fits comfortably in the palm of one hand. Once unfolded, you're presented with an expansive view that provides more information at a glance. You can now work, watch and play like never before with this amazing device.
Holly Jolly Deals!
Enjoy further $150 off the Galaxy Z Fold3 5G from now till 31 December 2021. In addition, you will receive a free S Pen Pro and 1-year Samsung Care+, total worth $367. While stocks last. T&Cs apply.
Galaxy Watch4 Bluetooth (40mm)
RRP: $398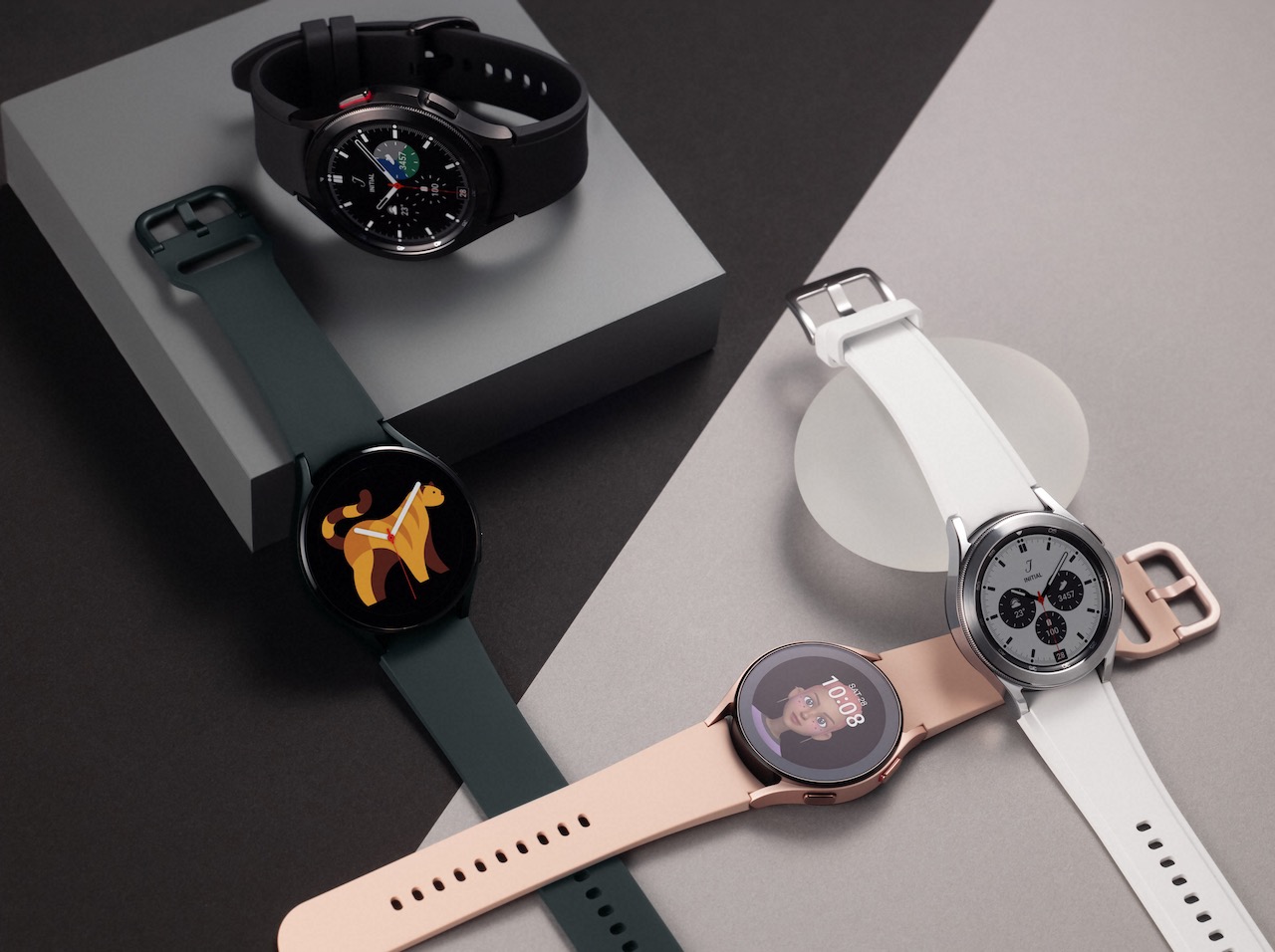 Encourage your family and friends to get out and exercise with the Galaxy Watch4 Bluetooth, rather than staying in all day. It has a premium design with a sleek Armor Aluminum metal frame. Additionally, the device can track your body fat percentage, skeletal muscle, body water and more to help you reach your fitness goals.
The Samsung Galaxy Watch4 Bluetooth (40mm) is available in Silver, Black and Pink Gold.
Holly Jolly Deals!
Enjoy further $50 off the Galaxy Watch4 series from now till 31 December 2021. While stocks last. T&Cs apply.
24″ Smart Monitor With Smart TV Apps
RRP: $448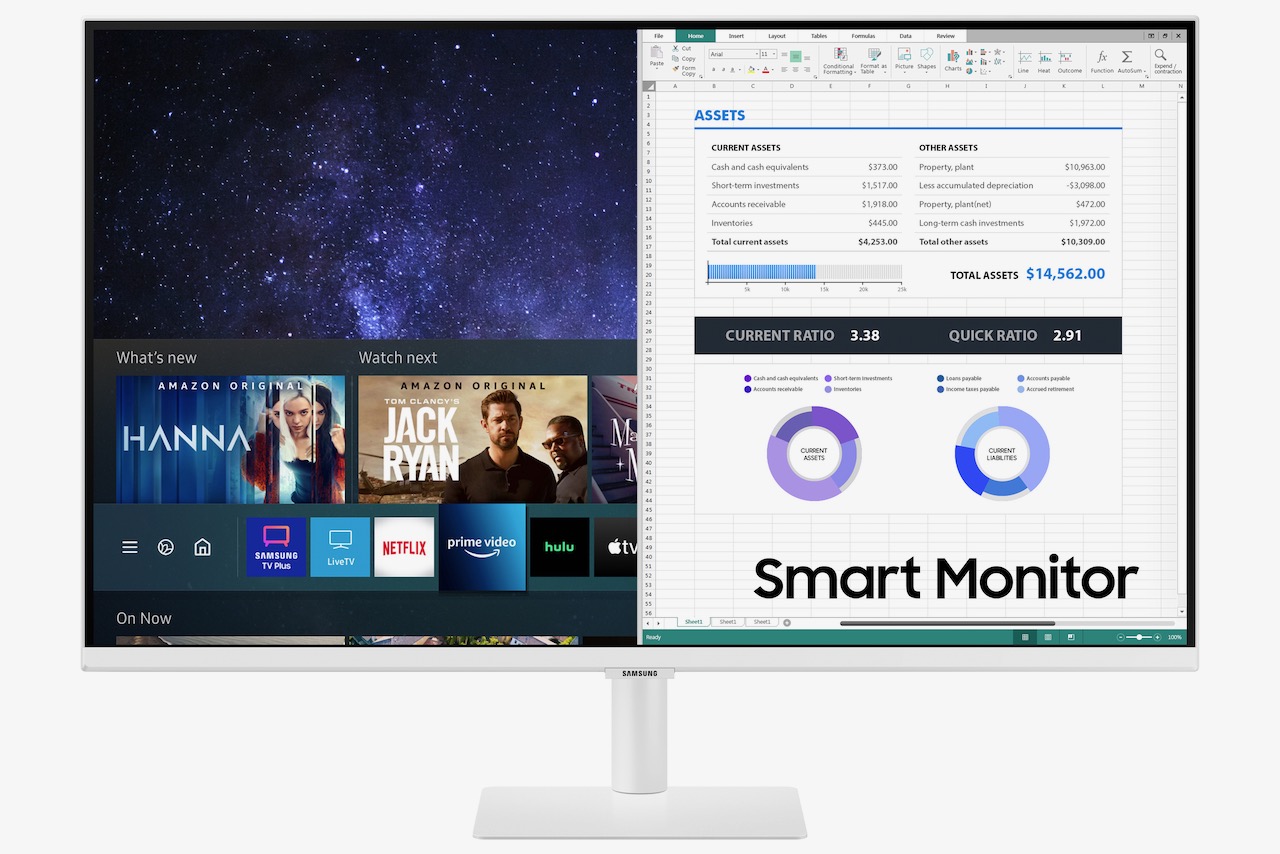 The monitor that is ideal for all aspects of life. With this device, you can boost your productivity and get more work done with the installed Microsoft Office 365 or remotely access your office PC. After work, switch to pure enjoyment with the on-board one-stop entertainment system. Your loved one would definitely adore you for this thoughtful present.
Happy Christmas shopping!
This is the Christmas festive season! If you are looking to get a Christmas gift for yourself or for your loved ones, do check out Samsung Christmas Gift Guide with its extensive list of lifestyle, technology gadgets, home and kitchen appliances and share them with your loved ones, family, relatives and friends!
* Information and pictures courtesy of Samsung Electronics and IN.FOM *