The Singapore Civil Defence Force (SCDF) and Dell LifeSavers' Innovation Challenge was first held in 2022, this innovation challenge invites students from various Institutes of Higher Learning (IHLs) to use digital capabilities to come up with innovative solutions for various challenges in civil defence, community resilience and emergency response. Dell Technologies recently concluded the SCDF and Dell LifeSavers' Innovation Challenge 2023 that showcases unique solutions by tertiary students in Singapore.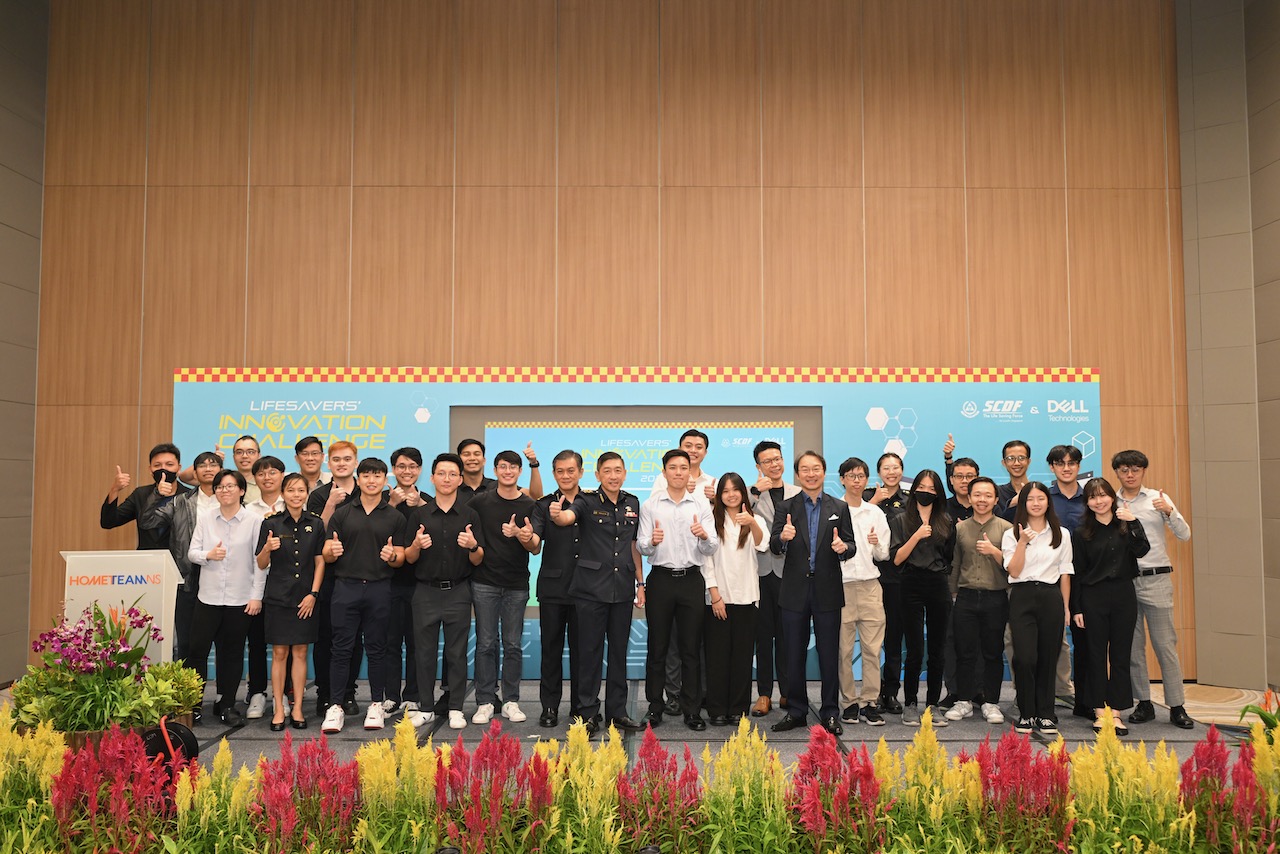 SCDF and Dell LifeSavers' Innovation Challenge 2023
The SCDF and Dell LifeSavers' Innovation Challenge 2023 Grand Finale was held on Saturday 8th July 2023 at the newly opened HomeTeamNS Bedok Reservoir. The event was graced by SCDF Deputy Commissioner (Strategy and Corporate Services), DC Teong How Hwa and Vice President and Managing Director for Dell Technologies Singapore, Andy Sim. Both were judges for the finals.
SCDF and Dell LifeSavers' Innovation Challenge 2023 received active participation, they saw close to 200 sign-ups from more than 10 IHLs, including Institute of Technical Education (ITE) College, local polytechnics such as Nanyang Polytechnic (NYP), Singapore Polytechnic (SP), Temasek Polytechnic (TP) and local universities including National University of Singapore (NUS), Nanyang Technological University (NTU), Singapore Management University (SMU), Singapore University of Technology and Design (SUTD), Singapore Institute of Technology (SIT), Singapore University of Social Sciences (SUSS) and Singapore Institute of Management (SIM).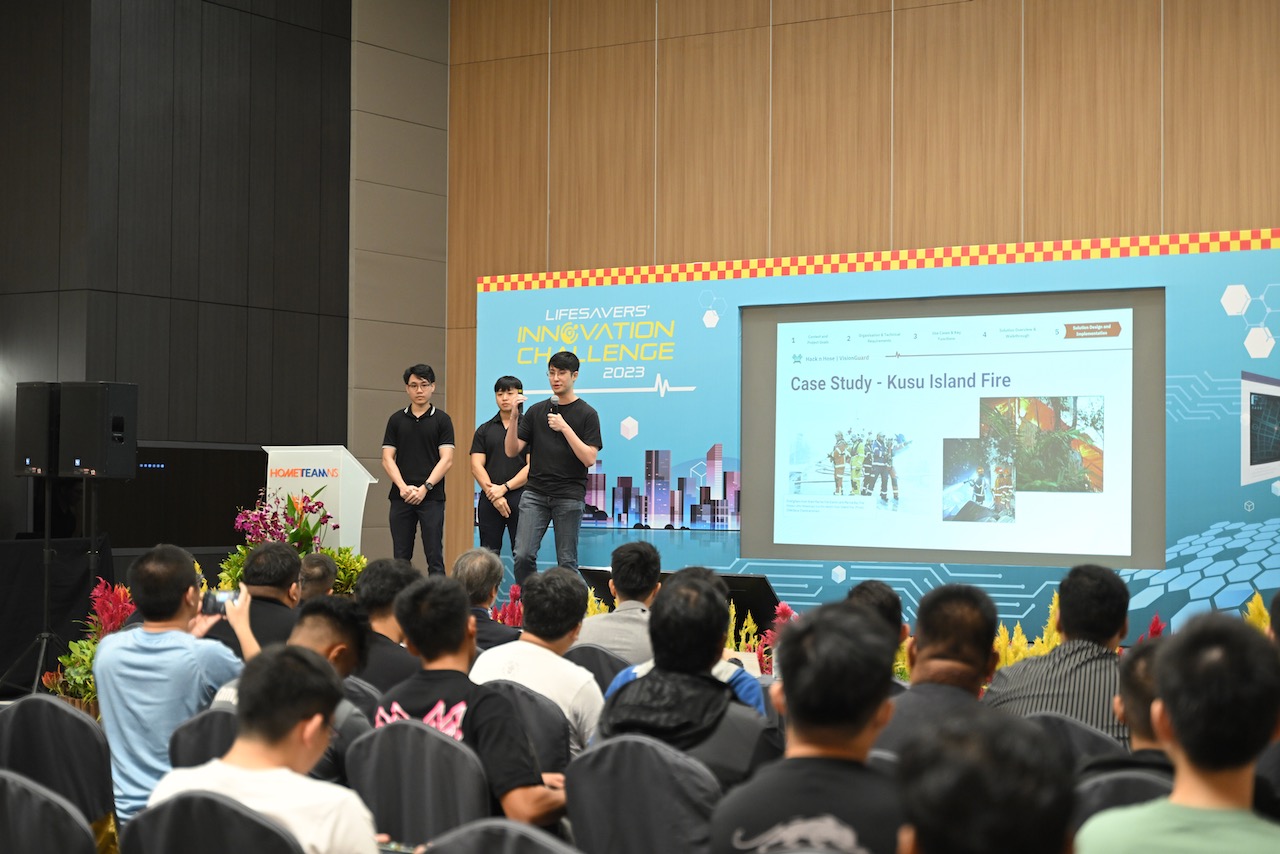 SCDF and Dell LifeSavers' Innovation Challenge 2023 Winner 
The winner of this year's challenge was team Hack & Hose, which comprised students from Singapore Management University. They were awarded a $10,000 cash prize, for their solution VisionGuard, a machine-learning computer vision model that identifies fire and medical emergencies from video footage.
This year's event also featured a new prize category for the Best Use of Cloud Native Technologies, also won by team Hack & Hose, for their implementation of the solution VisionGuard. The solution was designed with scalability and resiliency in mind. The team tackled the solution deployment with a cloud native approach, using Dell Technologies' cloud platform. VisionGuard effortlessly adapts to growing demands, accommodating expanding data volumes and user needs.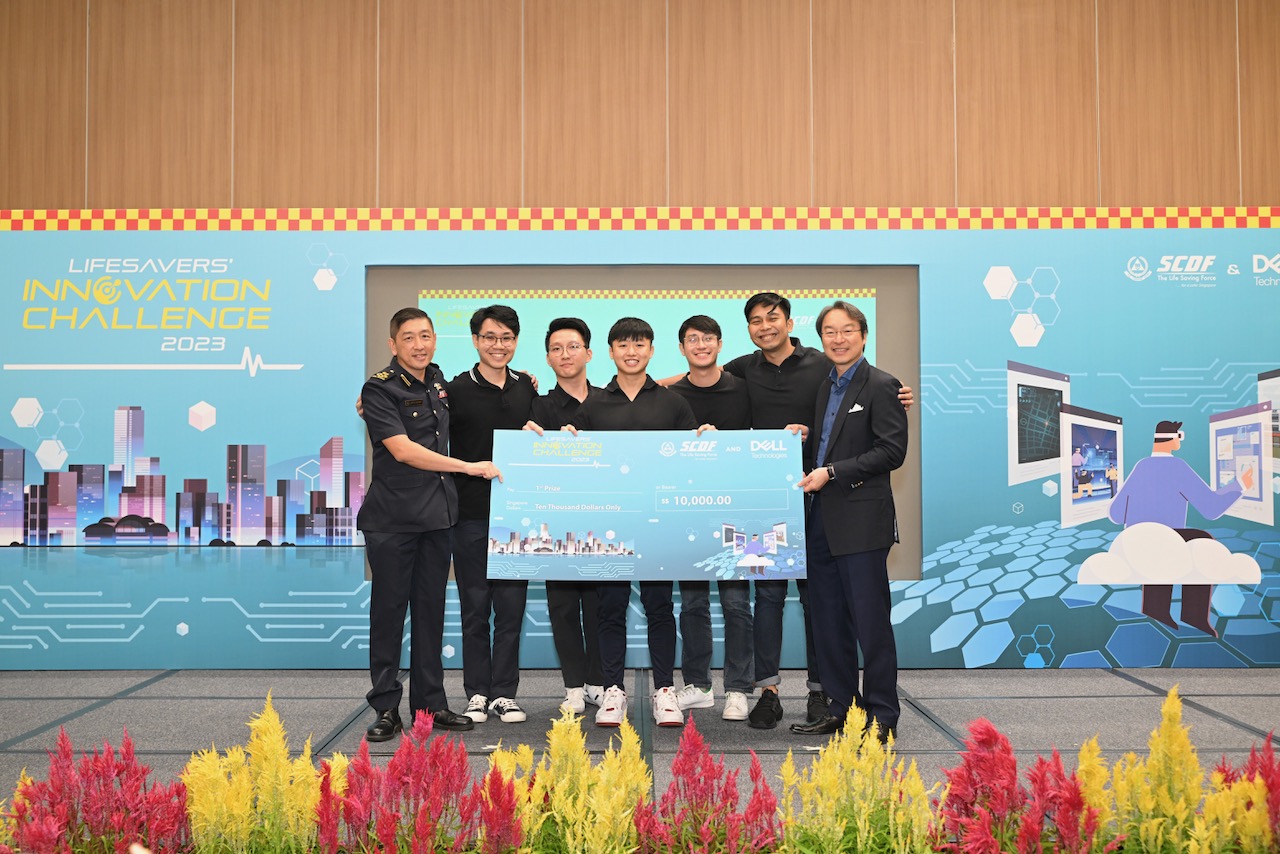 Dell Technologies partnership with SCDF
Dell Technologies has been partnering with SCDF on this challenge since 2022 and continues to be its official Technology Partner. With the success of last year's challenge, Dell Technologies has expanded its repertoire of mentors to share its breadth of expertise with the next generation of innovators, covering Digital Cities, Experience Innovation, and Data Science & AI. Throughout the challenge, Dell Technologies also conducted workshops and provided mentorship guidance to the participants on topics such as Design Thinking, Product Management, User Experience, Data Analytics and Cloud Native Architecture.
"Dell Technologies is committed to helping organisations and individuals build their digital future and transform how they work, live and play. "Partnerships between the private and public sectors help to combine areas of expertise, driving innovation and achieving more," said Andy Sim, Vice President and Managing Director, Singapore, Dell Technologies. "As SCDF's long-term Innovation Partner, Dell Technologies hopes that this challenge will continue to ignite creativity among the next generation, as they leverage technology and innovation to save lives."
Speaking at the Grand Finale, SCDF Deputy Commissioner, DC Teong How Hwa said, "It is heartening to see different cohorts of participants push the boundaries of emergency response with technology year on year. SCDF remains very committed to fostering an environment that encourages innovation and will embrace new ideas that can serve our community effectively and efficiently."
Sharing about their experience throughout the competition and their eventual win, team Hack & Hose said, "We believe innovation is not just about creating something new, it's about creating something that makes a difference."
* Information and pictures courtesy of Dell Technologies and BCW *