Threads – A New Hope for Social Media Networking?
Threads launched with a big bang when it was launched recently. I was number 1,964,056 to join Threads, based on my temporary badge number on my Instagram page. Why did I move to Threads? Is Threads – A new hope for social media networking?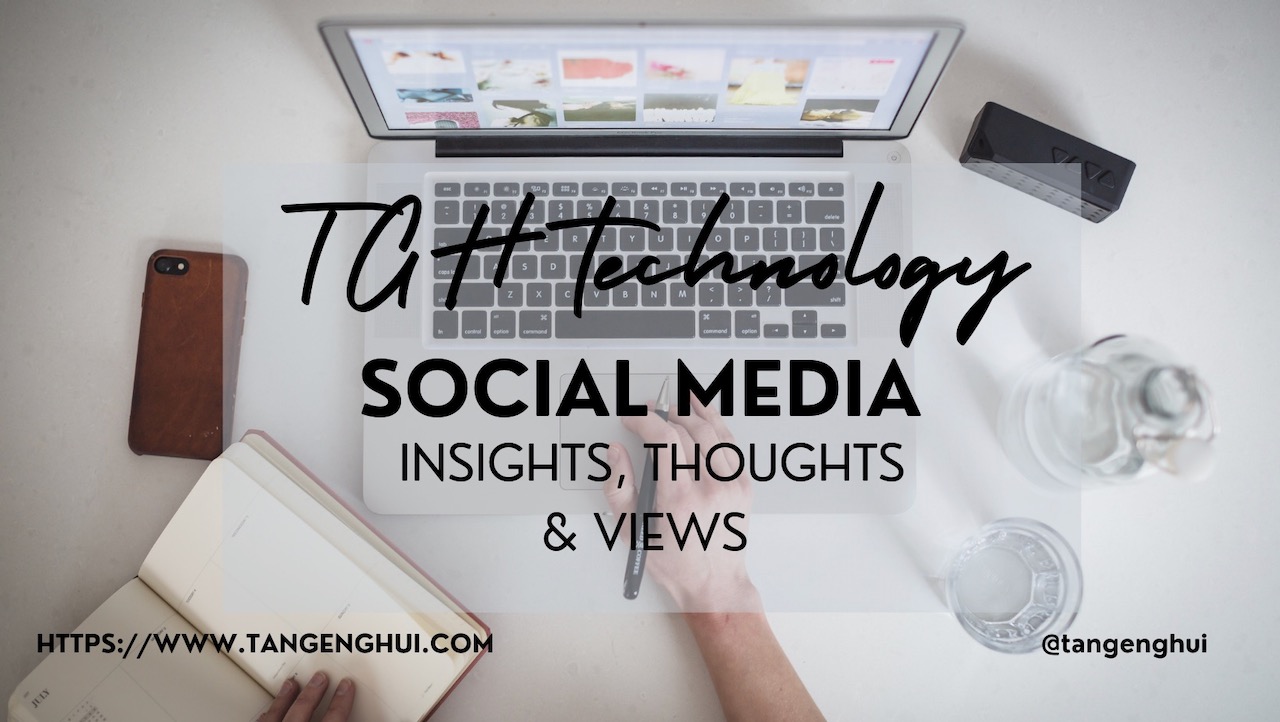 Why are we moving to Threads?
That has been a fair number of users moving away from Twitter, either permanently or temporarily to other alternative social media platforms similar to Twitter. Mastadon and Blue Sky were pretty similar to Twitter, with Blue Sky probably the more favourite platform due to its familiarity and similarity with Twitter, it's not a surprise since Blue Sky was originally spun out by Twitter.
Twitter has an ongoing saga since Musk took over the company. Users were left increasingly frustrated by the changes as well as ongoing saga. It was a test of patience for some of us, tiring us out and feeling fatigued from all these. I wrote about earlier views and thoughts on Twitter here, "Crossed 14 years milestone on Twitter in 2023 – What's next?".
Most recently, there was this rate limited situation for the Twitter platform, sending Twitter users into another round of bigger frustrations and anger. Moreover, my favourite app TweetDeck is going to be Blue Tick soon. If we want to continue using TweetDeck, we need to be Blue Tick, paying a monthly or yearly subscription. Oh yes, there are two separate fees for using Twitter app and Twitter web.
Long time Twitter users are feeling the strain, anger and frustrations. We are thinning out, some felt they were getting more pushed to the edge. During this most recent saga, Threads emerged, opening up a new platform for us to thread over and open an account on Threads. For many of us with an Instagram account, it was pretty simple and straightforward to thread across.
How did you thread into Threads?
How did you thread into Threads? Are you from one of the following combinations below when you threaded across from
Twitter -> Threads
Instagram -> Threads
Twitter + Instagram -> Threads
Personally, how you thread across into Threads, might impact/influence how you might or going to use Threads, that's my personal humble opinion. I am using both Twitter and Instagram actively, while my frustrations on Twitter prompted my threading into Threads, it's directly linked to my Instagram account thus the name "Threads, an Instagram app".
Threads is not Twitter (Yet)
There has been quite a lot of articles coverage on what's the differences between Threads and Twitter. Therefore, I won't be going into a table of comparisons based on the user interface (UI) and app features. At this current juncture, Threads is still quite some way to go before emulating or replacing Twitter.
Although there are signs that Threads is more than just a strong competitor to Twitter, Threads is not Twitter (Yet), and is Threads really going to replace Twitter? Maybe yes, maybe no.
They are not exactly planning to copy everything Twitter. Since it's an Instagram app, I reckon Threads would be more closely linked and integrated with Instagram, that would probably be more suitable for content creators, visual storytellers, photographers, marketers and brands.
For those in journalism, media and writers sectors, Threads may not be the platform that Twitter can/have given them, even in the midst of the ongoing saga.
How about me? Since I am threading on both photography, content creation and media news coverage for technology, business and creative sectors. I probably have to seek the balance point between both sides. If Threads work out for me, I might have a more smaller circle, likely closer groups of different creatives, content creators, photographers, writers etc.
If I am looking for a bigger and wider international network, I am not too sure as this point of time if Threads can reach the wide and diverse social networks. This remains to be seen and observed on the future developments of Threads and the community itself.
I am co-hosting #TTOT Travel Talk on Twitter chat, the recent frustrations with Twitter platform has made me think further to examine alternative platforms should Twitter turns into a blue whale (if you know, you know). When Threads appeared, I started to look at this new platform. Just like what I mentioned earlier, it's still too early to tell if the #TTOT chat is suitable to be transferred over.
This article, "$44 billion and eight months later. It's finally all over for Elon Musk' by Ahmed Baba for Independent newspaper is a great read on Twitter versus Threads, for journalists versus other groups of users.
There's no free lunch
Let's be realistic, there's no free lunch in this world. Even though we are not paying any fees to use Threads, those technology services company have to find various ways and means to earn their revenue. Therefore, I reckon it's a matter of time before the inevitable advertisements come into play.
What would be the future like for Twitter and Threads? What changes or developments could take place for both platforms?
Threads promise more developments that would lead them to become more Twitter like without being a total replica of Twitter, a total replacement, based on the comments and views from Adam Mosseri.
While threaders on Threads are kind of promised a list of upcoming changes and developments to the platform, features and UI, it still remains to be seen how this Threads would turn out for all users threading on this platform.
The human social and emotional dynamics behind the user versus Threads UI and features, might play some crucial roles in how Threads move forward as a community. Some users are already fatigued by the number of social media platforms and apps, some users are excited with a new app, a new social media platform. Some are forced to change, learn and adapt to using Threads, if they are in social media monitoring, marketing and management.
Social Media is just not like the way it is before
If Threads doesn't work out as well as some people might expect them to be, where would they move to? Back to Twitter? Or somewhere else? Just by looking and reading the threads (timeline) on Threads, the human dynamics, social dynamics and behaviours are another big article write up by itself, that I am not planning to enter into writing about.
Social media, whether as a consumer/user or as a platform for my marketing, branding and publicity, it has helped me a lot in growing my photography, in both personal and professional capacity. Through blogging, moving into social media, starting my content creation and writing journey that started in 2006.    
Yet, social media is/can be so tiring, mentally, physically and emotionally. Social media behaviour, patterns, interactions, networking and consumption has also changed significantly. Gone are the good old early years of social media networking when we have interactions, networking, helping and supporting each other on social. We also went another step further, to physical meet ups in real life, who still remembers TweetUps? Or is it something that is foreign to you?
If you like to read more deep thoughts and views on social media, networking, deep thinking, creativity and writing, I highly recommend you visit Fernando Gros website/blog and read his articles.
Social media nowadays is more of the person wanting more followers and likes than to truly network, support and interact with each other or within a community. Just observe your threads on Threads and tweets on Twitter. It's not easy with people wanting more fame, followers and likes on social media, constantly and actively pushing out their happening and eventful lifestyles.
How am I planning to thread on Threads?
On a honest and personal note, I haven't fully decide on how I am planning to thread on Threads. If the blue whale appears on Twitter, this might mean a full migration to Threads and maybe Blue Sky as well.
At this current point in time, threading on Threads would be more similar to how I use Twitter platform. Let's see if I am able to connect and expand my social media networking further, in the midst of slowing down on social media, which some of my friends might not believe me while they are sharing more photos/videos of themselves to their world.
In a goldfish short term memory of the digital era, not many of us would be reading long form writing and articles. Instead, they prefer to consume videos on TikTok, Reels, YouTube etc, or photos on their preferred social media platforms.
Would Threads help to bring back long form writing and blogging with more authenticity and realism than an extravaganza social media driven lifestyle?
Find me on Threads, let thread together if you like to, and bring back the fun in Instagram as well!