Singtel announced that it has achieved over 95% standalone 5G nationwide coverage. They have achieved their target, more than three years ahead of the regulatory target of end-2025. With this achievement, this effectively makes Singapore the first country in the world to be fully covered by standalone 5G.
Singtel's standalone 5G network now covers more than 1,300 outdoor locations and over 400 in-building, as well as underground. All these help to create enormous opportunities for the development of ground-breaking applications and immersive experiences for both enterprises and consumers. In June 2020, Singtel was officially awarded the 3.5GHz and the millimetre wave spectrum as part of the 5G license issued by IMDA. In November 2021, an additional 2.1GHz spectrum was awarded, both which supported the achievement of Singtel's critical milestone in 2022.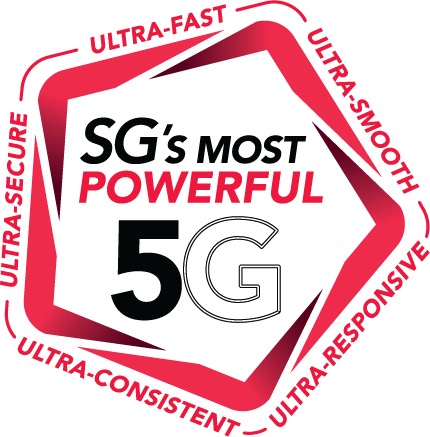 "We're extremely excited about this important milestone for both Singtel and Singapore as nationwide standalone 5G coverage is a major leap in technology that will spur unprecedented digitalisation. Despite disruptions from COVID and the knock-on impact on manpower and resources, our planners and engineers managed to accelerate our 5G deployment, working through the pandemic to lay the groundwork and build a whole new infrastructure for a secure and resilient 5G network. This means that Singapore can now exploit the full capabilities and best applications that 5G can offer, paving the way for innovation and new growth that will propel our country forward," said Mr Yuen Kuan Moon, Singtel's Group Chief Executive Officer.
He added, "As a homegrown Singaporean company, we feel honoured to have provided the critical infrastructure and essential services that have sustained the nation's progress through the years and are pleased to launch this next-generation technology to commemorate Singapore turning 57. With a world-class 5G network in place, we look forward to keep doing our part in enabling Singapore's next phase of growth as a global smart city."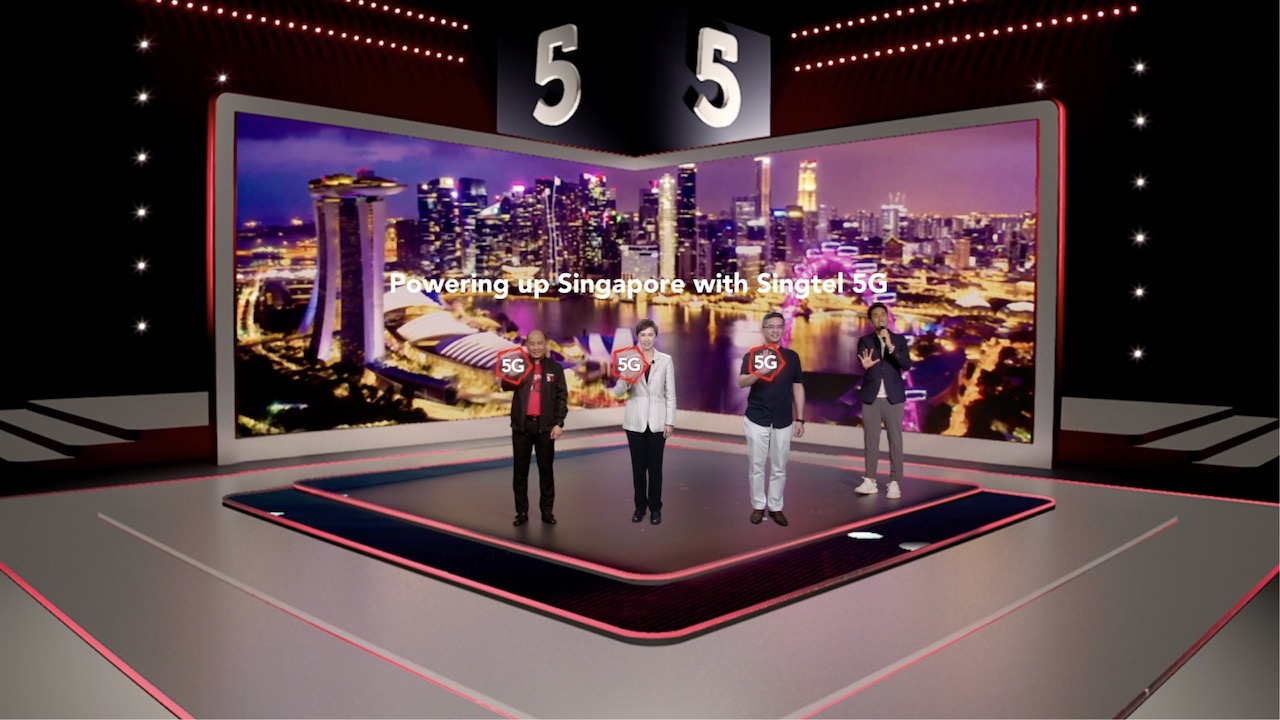 Singtel has achieved many firsts in Singapore's 5G journey, starting in July 2018 when they launched the first pilot network, followed by May 2021 when they launched the first standalone network, to providing 5G in the North East Mass Rapid Transit Line (NEL) that runs entirely underground in May 2022.
First fully 5G National Day celebrations (NDP 2022)
National Day 2022 is just round the corner, taking place on 9th August 2022. As Singapore returns to the floating platform for National Day Parade 2022 (NDP 2022) celebration after a two-year hiatus due to COVID, Singaporeans will get to experience their first 5G National Day celebration.
To mark Singtel's 5G nationwide rollout, this year's NDP 2022 will be fully streamed on 5G – showcasing Singtel's enhanced mobile broadband capability to ultra-high definition content. For spectators on-site, they will enjoy high speed connectivity, enabling seamless streaming or uploading of high-resolution content from NDP 2022.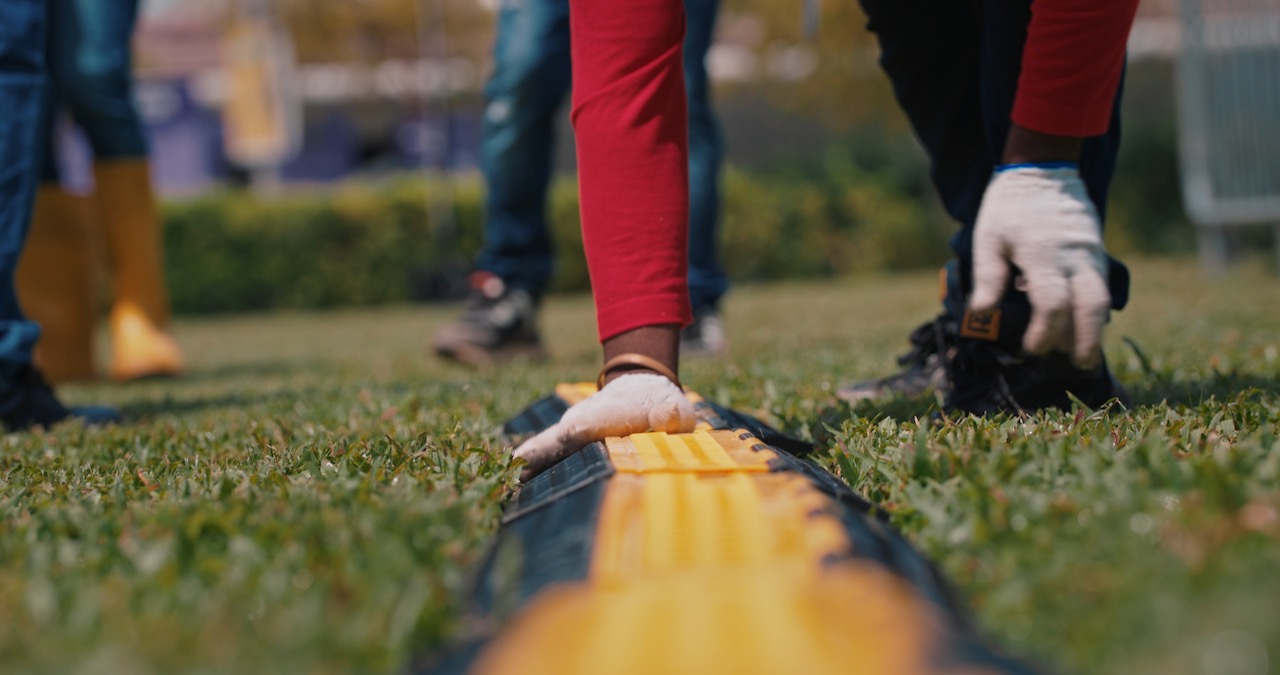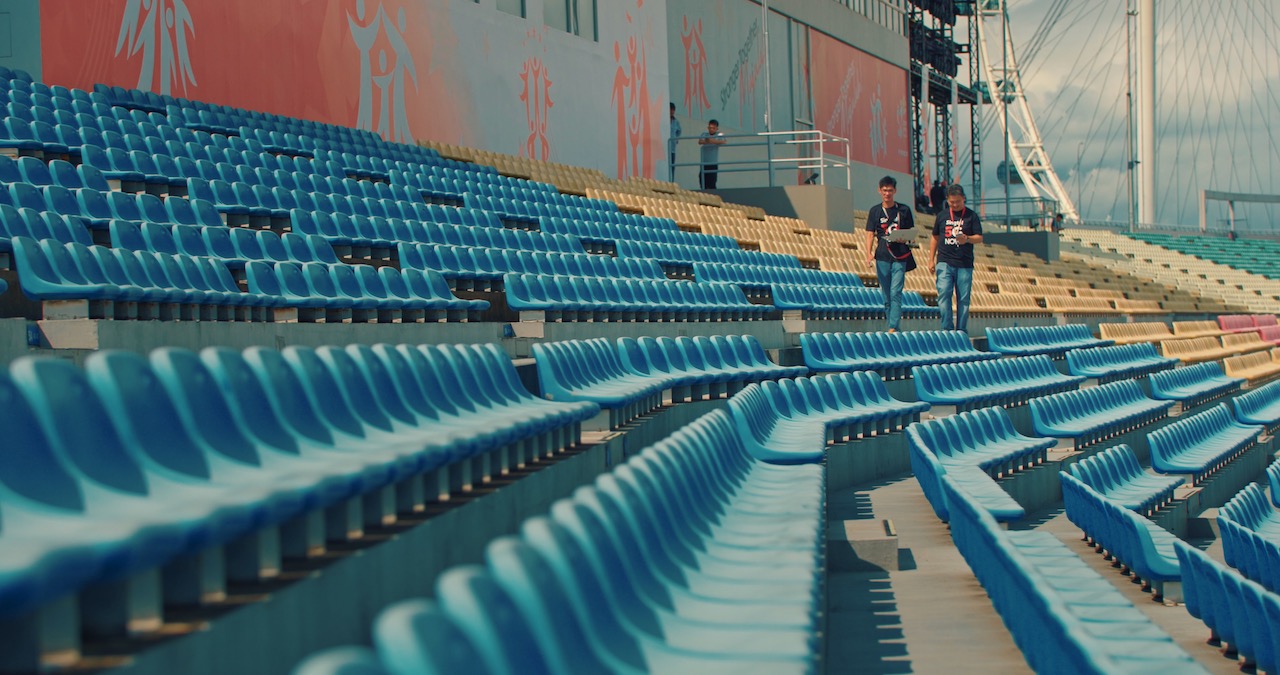 Mr Mark Chong, Singtel's Group Chief Technology Officer said, "Deploying 5G at an event of this scale will seriously test the power and reliability of our network, especially its ability to distribute real-time ultra-high-definition content from multiple 5G-enabled devices that are concurrently streaming over global online mediums. This is new for us, but we will prepare well and rise to the challenge. With our experience supporting the Parade over the years and our 5G trials in Sentosa, we've picked up important lessons on managing the complex technology to cater to the increasingly sophisticated demands of spectators that catch the show. With faster upload speeds, lower latency and more secure technology, people will get the full superior viewing experience of 5G. We're excited to bring 5G to everyone at one of the biggest and most anticipated events in the Singapore calendar."
Accelerating 5G enterprise adoption
As for the 5G enterprise/business sector, Singtel has been making steady progress in commercialising 5G. Singtel launched the 5G@Sentosa testbed in 2021 in partnership with multiple government agencies, including the Government Technology Agency and the Sentosa Development Corporation, supporting the development of a whole range of public sector 5G use cases for the built environment, transport and tourism industries. There are around 15 live trials that are slated to be running by the end of this year, and at least 30 by the first half of 2023.
"Now that our nationwide 5G coverage is in place, we expect commercial adoption to accelerate. Our high speed, low latency 5G network with edge cloud and network slicing enables functions like real-time computing, data storage, data analytics and AI services at the edge – bringing to life more mission-critical enterprise applications than before, from automated quality inspection in factories, smart city planning, connected self-driving vehicles to supercharged IoT. Just like Singapore, which is known for its high standards, we're deepening our expertise and establishing a strong presence in the markets we operate in. Working with our partners across Asia Pacific, we're extending more 5G solutions and use cases to enterprises and other telecommunication service providers in the region," Mr Bill Chang, Chief Executive Officer, Group Enterprise and Regional Data Centre Business, Singtel.
Earlier this year 2022, Singtel launched Paragon – the industry's first all-in-one orchestration platform that consolidates all the necessary resources required across 5G and edge computing into one touchpoint, thus significantly lowering the barriers to 5G adoption and integration for enterprises, from cost to complexity.
Recent partnerships include AETOS, Micron and Hyundai who have deployed 5G solutions to improve operational efficiencies, drive innovation and enhance problem-solving and decision-making capabilities.
5G for everyone
For the consumer market, Singtel has successfully demonstrated 5G's benefits and impact through use cases such as Singapore's first 5G-powered remote racing in Sentosa and The People's Gallery, an exhibition developed in collaboration with National Gallery that leverages augmented reality to transform more than 25 neighbourhood void decks into art galleries.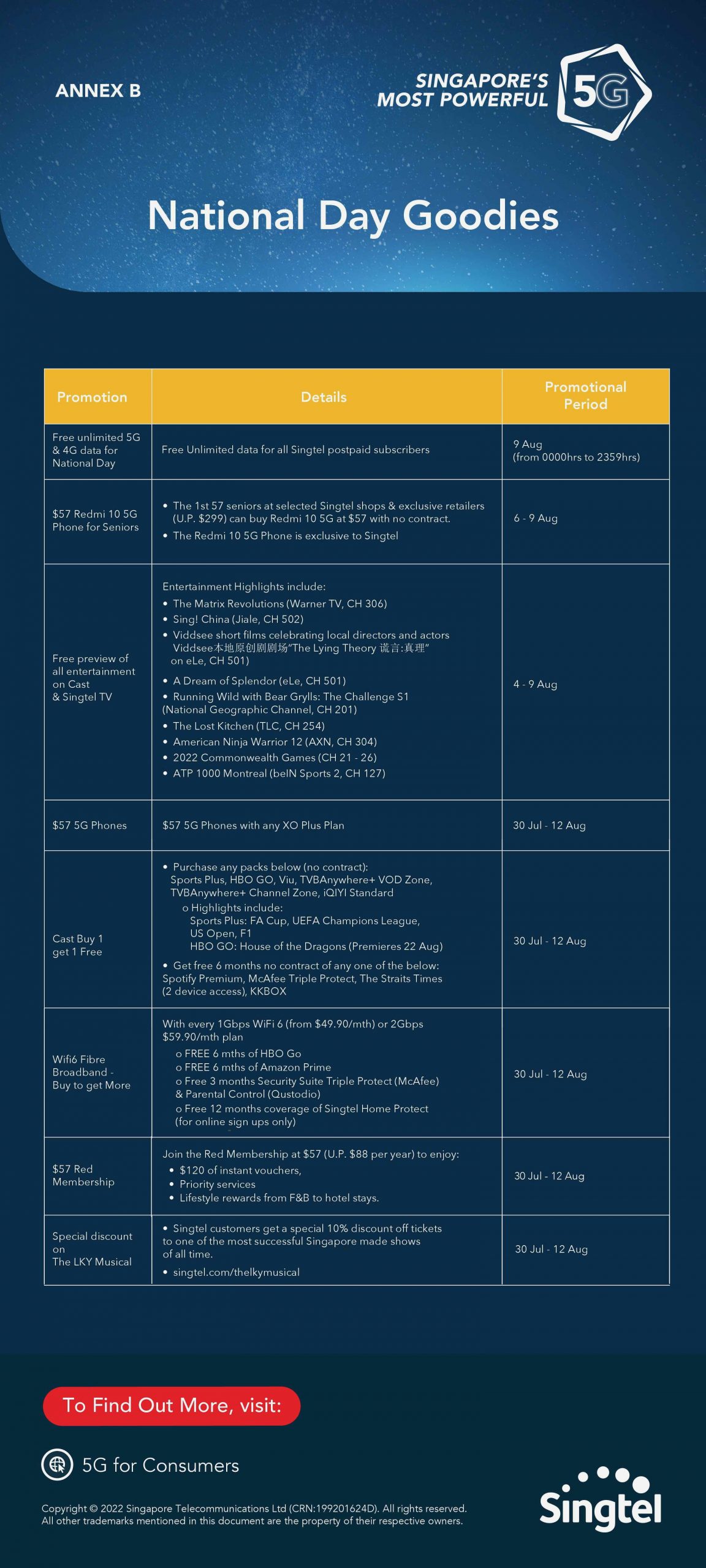 To celebrate this national 5G milestone, Singtel is giving customers a range of NDP exclusives including unlimited 5G data on 9th August, as well as free access to the full range of programmes on Singtel CAST and Singtel TV from 6th to 9th August. Seniors will also get to purchase the latest Xiaomi Redmi 10 5G phone for just $57 during that period.
"5G is for everyone and this National Day, starting with the National Day celebrations at the floating platform, we're giving consumers a chance to experience its benefits. We'll be using 5G to enrich our customers' digital experiences as well as foster greater digital inclusion among the underserved. In the near term, we will unveil exciting new offerings that will enable more immersive, transformative digital experiences for all," said Ms Anna Yip, Chief Executive Office, Consumer Singapore, Singtel.
* Information and pictures courtesy of Singtel *