Singtel welcomes F1 to Singapore as the official network partner of Grand Prix Season Singapore 2022 (GPSS 2022), powering the experiences and festivities along Orchard Road and Clarke Quay with 5G. With Singtel's nationwide 5G coverage, F1 race spectators, visitors to the various MICE events coinciding with Singapore GP, locals and tourists alike will be able to experience the high-speed connectivity and ultra-low latency of Singtel's 5G network from anywhere on the island.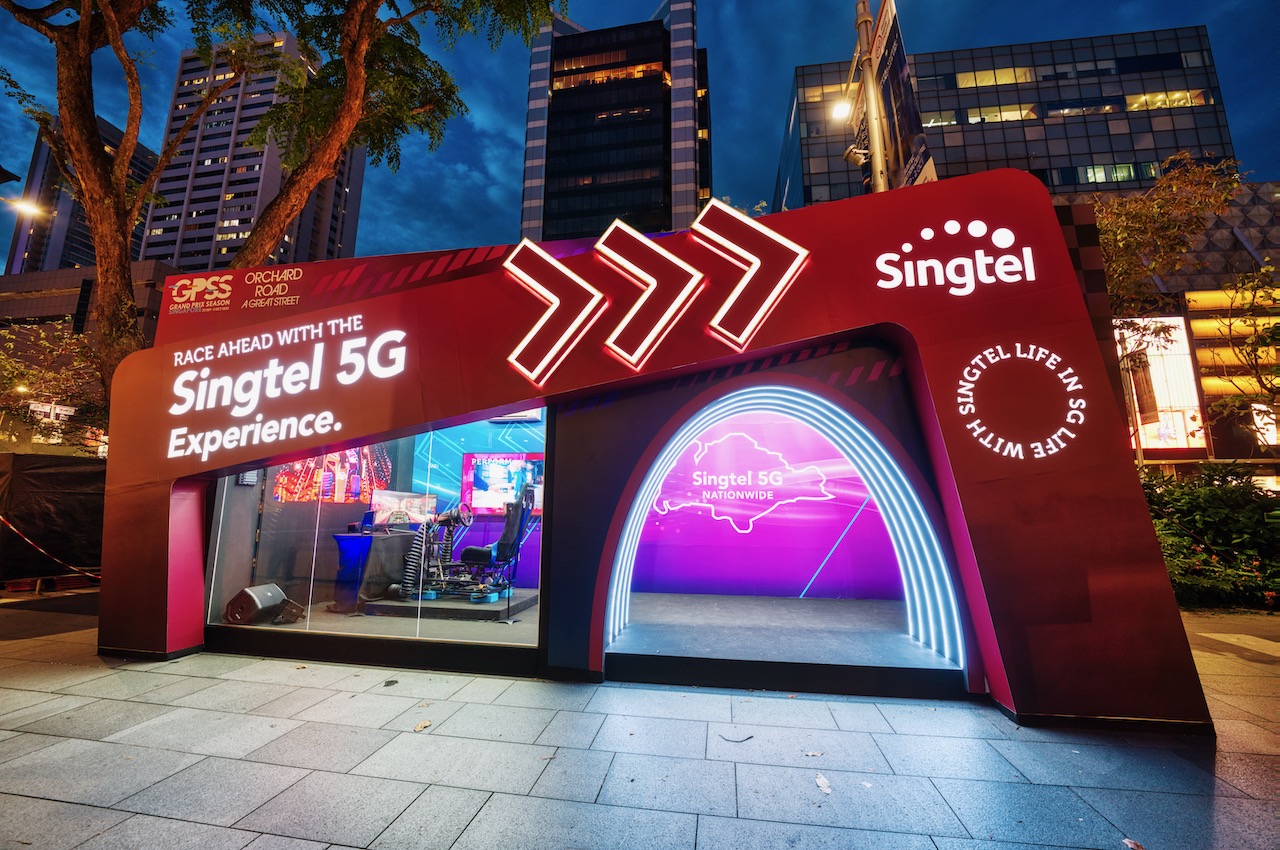 Singapore is the first country to be fully covered by standalone 5G network, Singtel is taking the 5G experience to the next level at GPSS 2022 and F1. In a world's first, Singtel will be applying the most advanced form of network slicing technology  to support its digital app marketplace, CAST. With Sports Plus on Singtel CAST, race fans will be able to catch the entire high-velocity night race from wherever they are, even around the high traffic areas of the circuit, where over 250,000 spectators are expected, due to the dedicated capacity being allocated to the service.
Ms Anna Yip, CEO of Consumer Singapore, Singtel, said, "We're extremely excited and honoured to be the official network partner for the upcoming Grand Prix season. This is also why we raced to complete our nationwide standalone 5G coverage in July, 3 years ahead of schedule, in time for Singapore's National Day and now F1. As the first major international event held here since travel restrictions lifted, this race is significant as it marks Singapore's comeback and demonstrates the potential of 5G to drive innovation and unlock new digital use cases that can help boost the nation's recovery. Our CAST app gives race fans full visibility of the track action by enabling high-definition content streaming while locals and tourists can enjoy other digital experiences from making video calls, augmented reality gaming and more with 5G – bringing greater fun to the festivities."
With Sports Plus on Singtel CAST at S$9.90 for the week, customers can also enjoy the race on their 5G mobile devices which will offer an enhanced lag-free, high-speed streaming experience. If you like to find out more about Singtel CAST and Sports Plus, please visit cast.singtel.com.
Immersive experiences beyond the track
In addition to having the fastest and most extensive 5G network in Singapore, delivering 5G speeds of up to 1.2Gbps, and spanning more than 1,300 outdoor and 400 in-building locations, as well as underground, Singtel is bringing more 5G experiences beyond the Marina Bay area.
The Singtel 5G Experience booth, open daily from 11am to 10pm in front of Ngee Ann City from 23 September to 2 October, will include an immersive 3D augmented reality race simulator that enables users to feel like their favourite F1 drivers, showcasing the high-speed, ultra-low latency advantages of 5G. The first 100 visitors to the booth who share a photo of their experience on their social platforms with the hashtag #Singtel5GEverywhere stand to walk away with exclusive 5G merchandise.
The Singtel 5G network will also be powering the live broadcasts from the Mediacorp roadshow, for the first time, on Orchard Road via 5G SIM cards instead of local area network cables or WiFi, ensuring smooth, ultra-low latency transmission of their content. Visitors can catch their favourite Mediacorp DJs and artistes such as Justin Ang, Vernetta Lopez, Dennis Chew, Qi Yuwu and many more, hosting games and giving away premiums on site or via their online radio app.
Over at *SCAPE, Singtel 5G will be powering the Teleios Next-Gen Racing Simulators which feature actual training scenarios used by F1 drivers for users to try their hand at.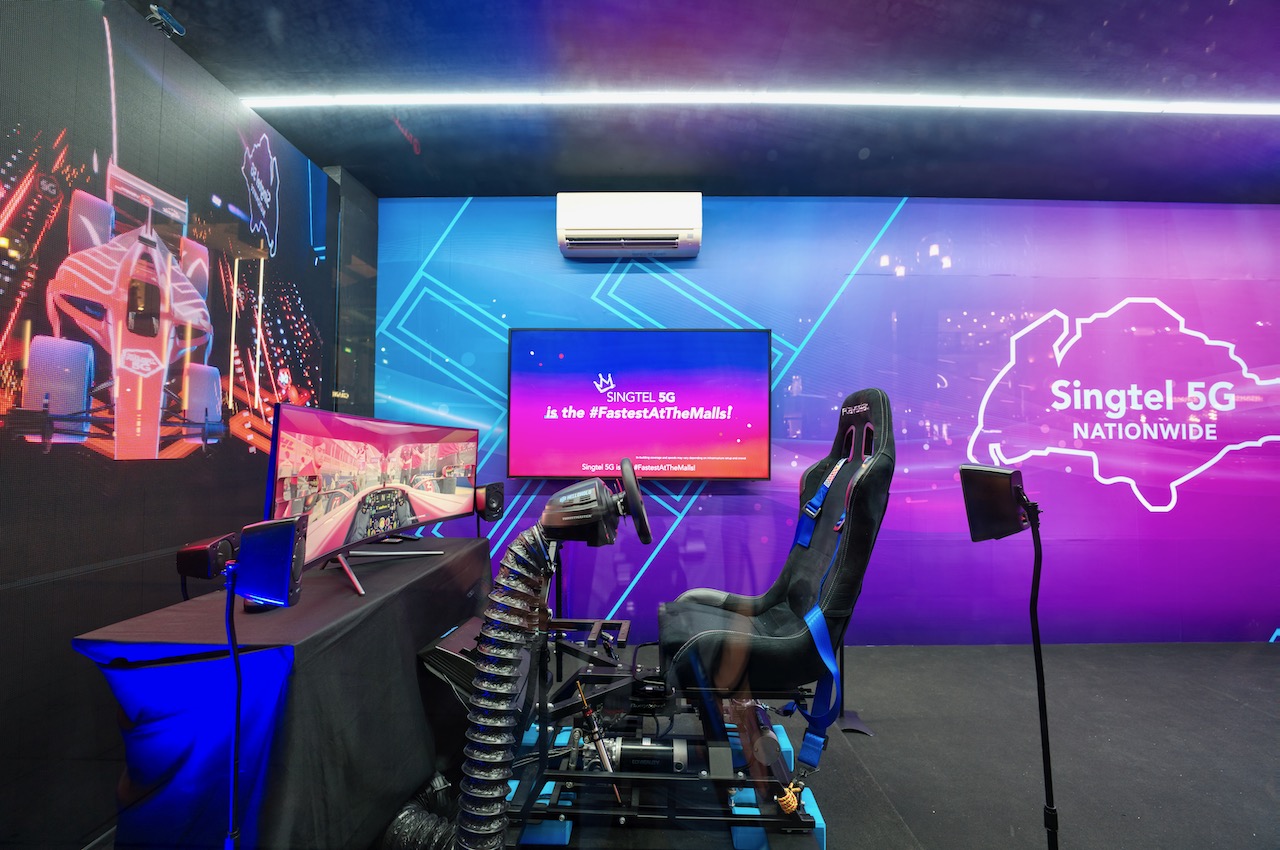 Singtel customers can also enjoy exclusive perks at the precinct activations, such as:
Up to 15% discount off sustainability workshops held at *SCAPE, including guided workshops on figurine making and slime making
10% off the total bill at the Auchentoshan Whisky Art Installation booth by Beam Suntory booth at Orchard Road, Outside Mandarin Gallery
Free Peroni Nastro Azzuro or Peroni Nastro Azzuro 0% for the first 100 Singtel customers at the Peroni activation at Clarke Quay
To find out more about the Singtel 5G Experience at GPSS 2022 precinct activations, visit singtel.com/5G/GPSS.
In the heartlands, race fans can also enjoy an ultra-responsive and lag-free gaming experience that emulates the hyper-realistic conditions F1 drivers face via the #SingaporeGP Roving Truck. Equipped with Singtel 5G, the first-of-its-kind truck in Singapore is equipped with high-definition digital screens on both sides and has been broadcasting some F1 races from this season since July. The truck will be at One Kampong Glam on 27 and 28 September, from 4pm to 10pm.
5G connectivity for tourists
To support the high number of tourists keen to experience the GPSS at its best, Singtel is launching the Singtel Prepaid 5G $50 and $30 hi!Tourist SIM card, which comes with up to 120GB of 5G data, unlimited local talk time and SMS, 90 minutes of international minutes, and up to 5GB of data roam to popular destinations.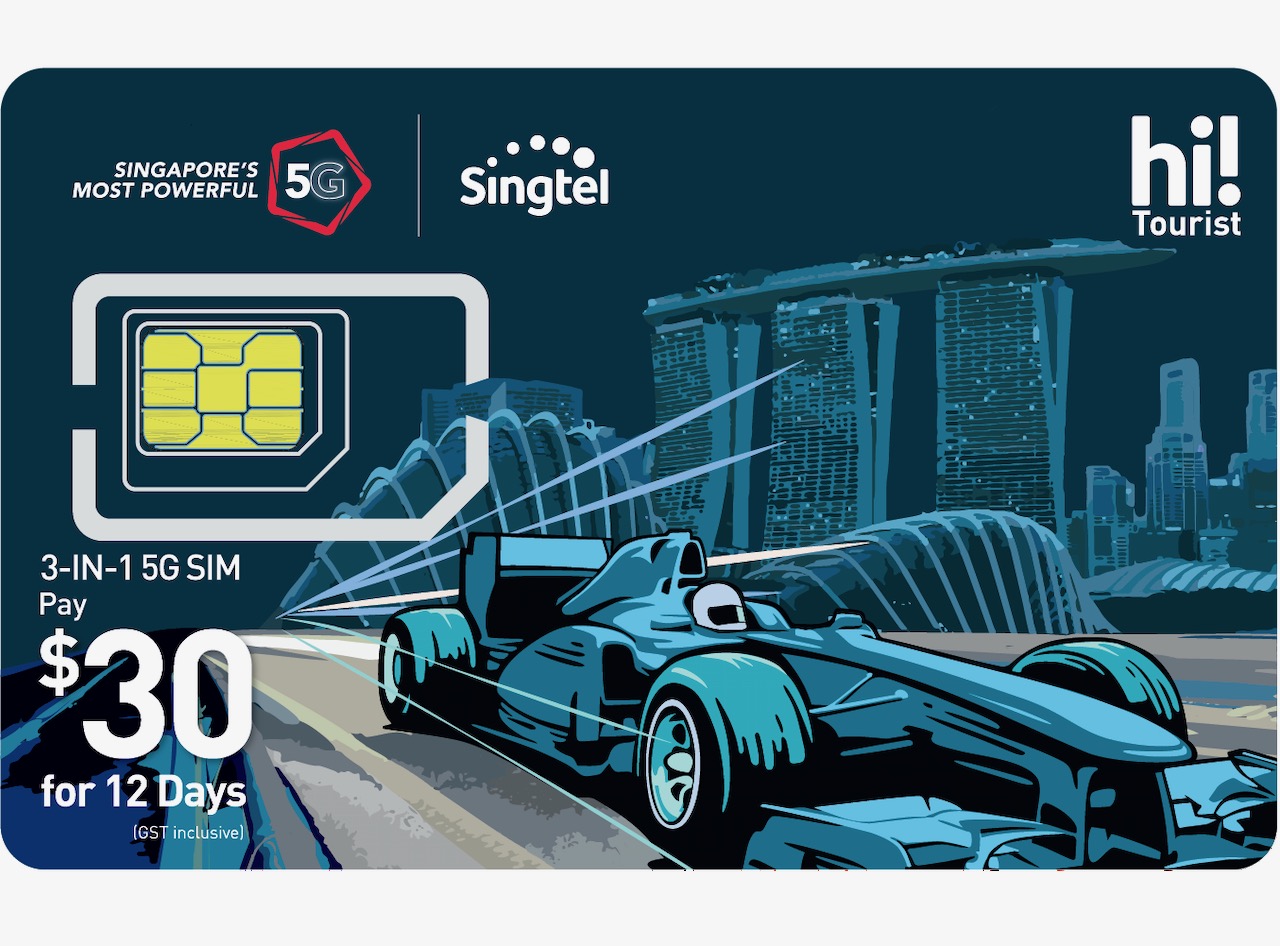 Tourists can also look forward to SIM cards with popular Singapore landmarks and race car images printed on them as well as an exclusive race car thumb drive that has been developed to commemorate the F1 season.
The prepaid SIMs are available at the Travelex Foreign Currency Exchange, Changi Recommends, and Cheers at Singapore Changi Airport, as well as at any Singtel Shop. Customers may also pre-order the cards online via Singtel, KKday, Traveloka and Trip.com, and pick them up at the airport or any Singtel Shop.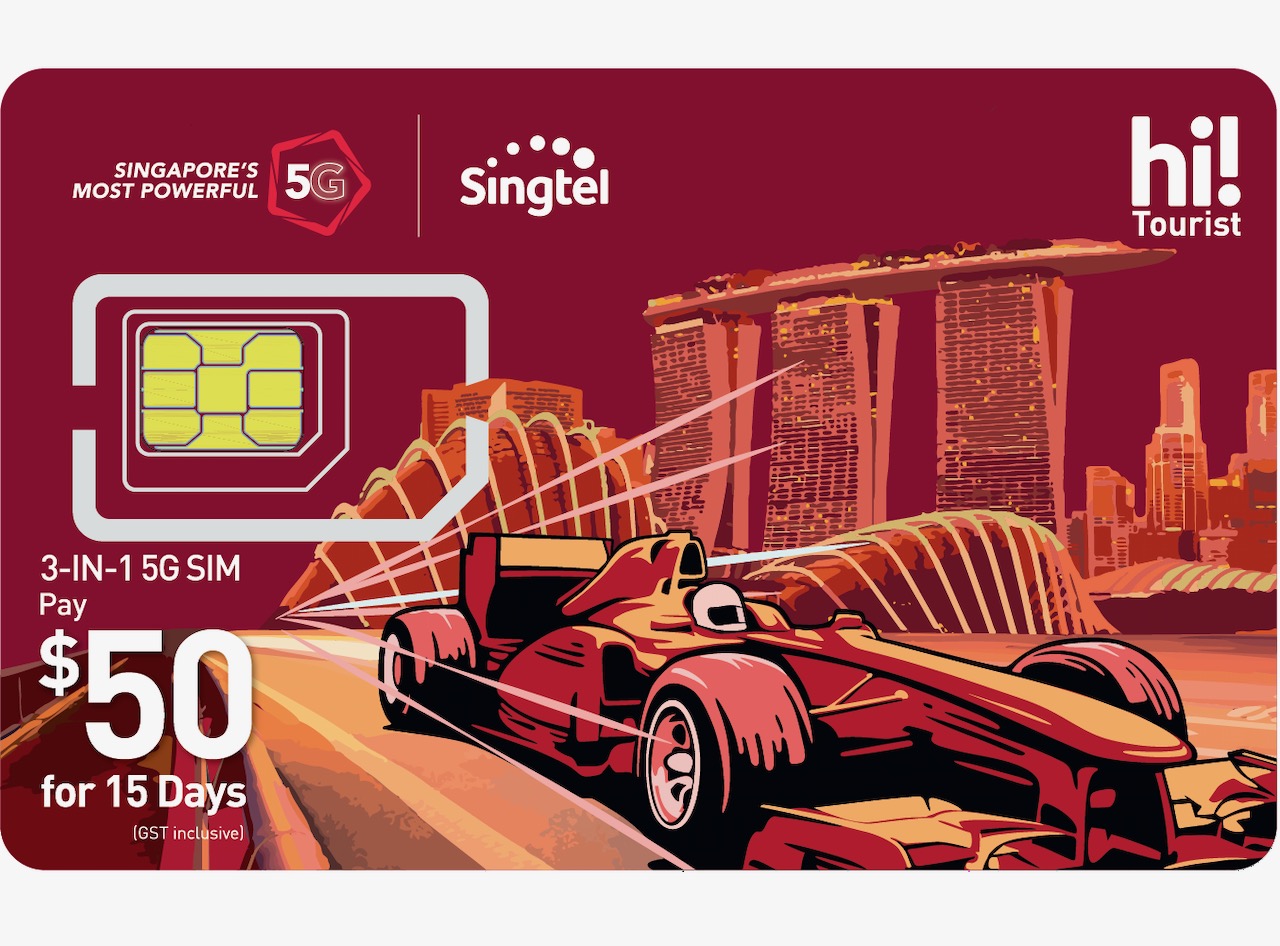 For more information about 5G Singtel's hi!Tourist SIM cards, visit singtel.com/hitourist and on Singtel's 5G offerings, visit singtel.com/5G.
* Information and pictures courtesy of Singtel *