Sudio has launched a new earphones, the Sudio Elva earphones with active noise cancellation (ANC) and a neckband. While this is not Sudio's first wired earphones, when you visit Sudio website, check out Sudio Vasa Bla and Tretton. Sudio Elva is something different from the earlier earphones that were launched by Sudio, they are the true wireless earphones Sudio Fem and Sudio Ett that I reviewed and published earlier in the first half of year 2020.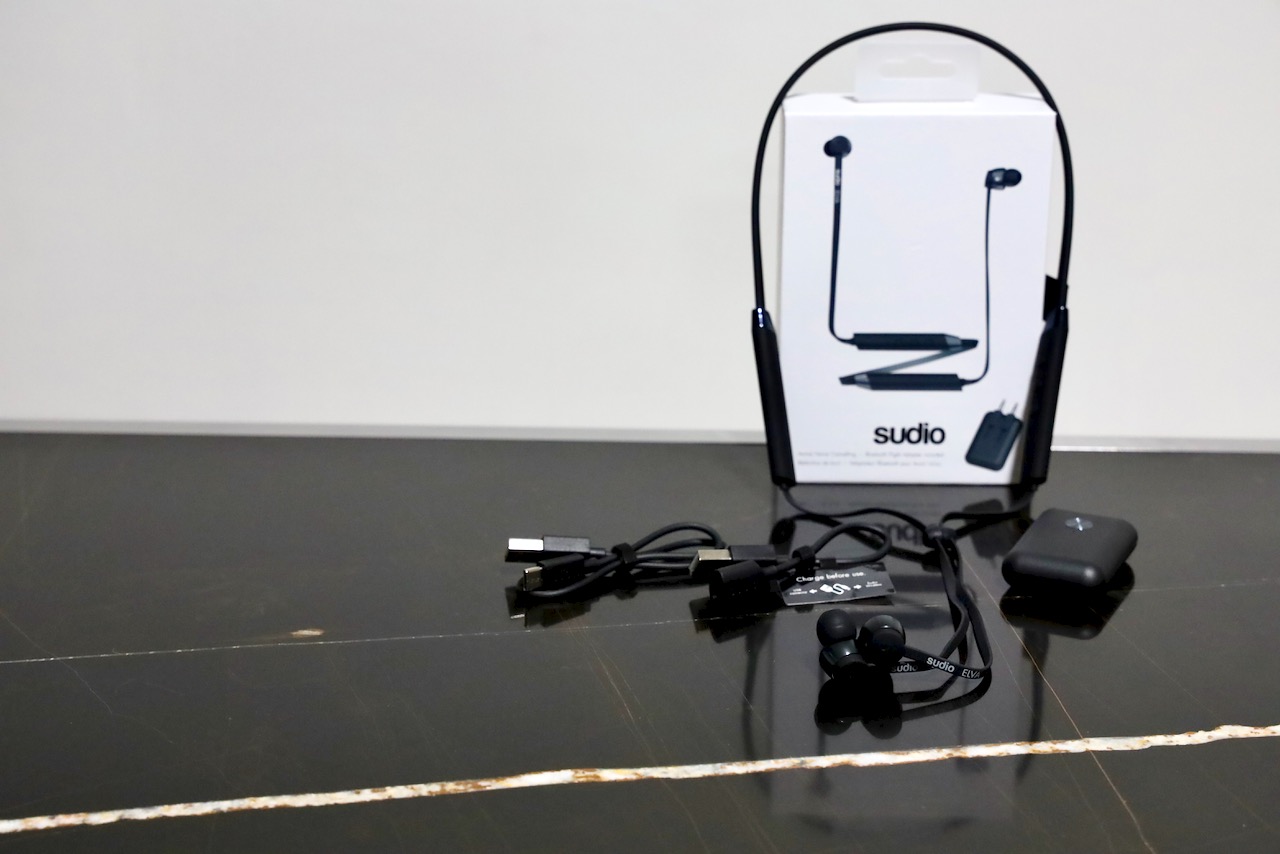 First and foremost, let me share with you some key features of Sudio Elva
Active Noise Cancelling
Bluetooth Flight Adapter included in the package
IPX5 (Splash, rain, sweat proof)
Voice Assistance
11 hours playtime for music (10 hours for Active noise cancelling + music)
12 months international warranty (+6months for a total of 18 months warranty after subscription with Sudio sphere)
30 days return policy
Nintendo switch gaming compatible
15minutes quick charge for 1hour listening
Bluetooth 5.0
The Sudio Elva has a neckband design that sits nicely and comfortably on your neck and shoulders. This design is refreshing, giving audiophiles another earphones to choose from, especially those who prefer a neckband, feeling more secure with their earphones and whereby they can rest their earphones hanging on the sides when they are not listening to it.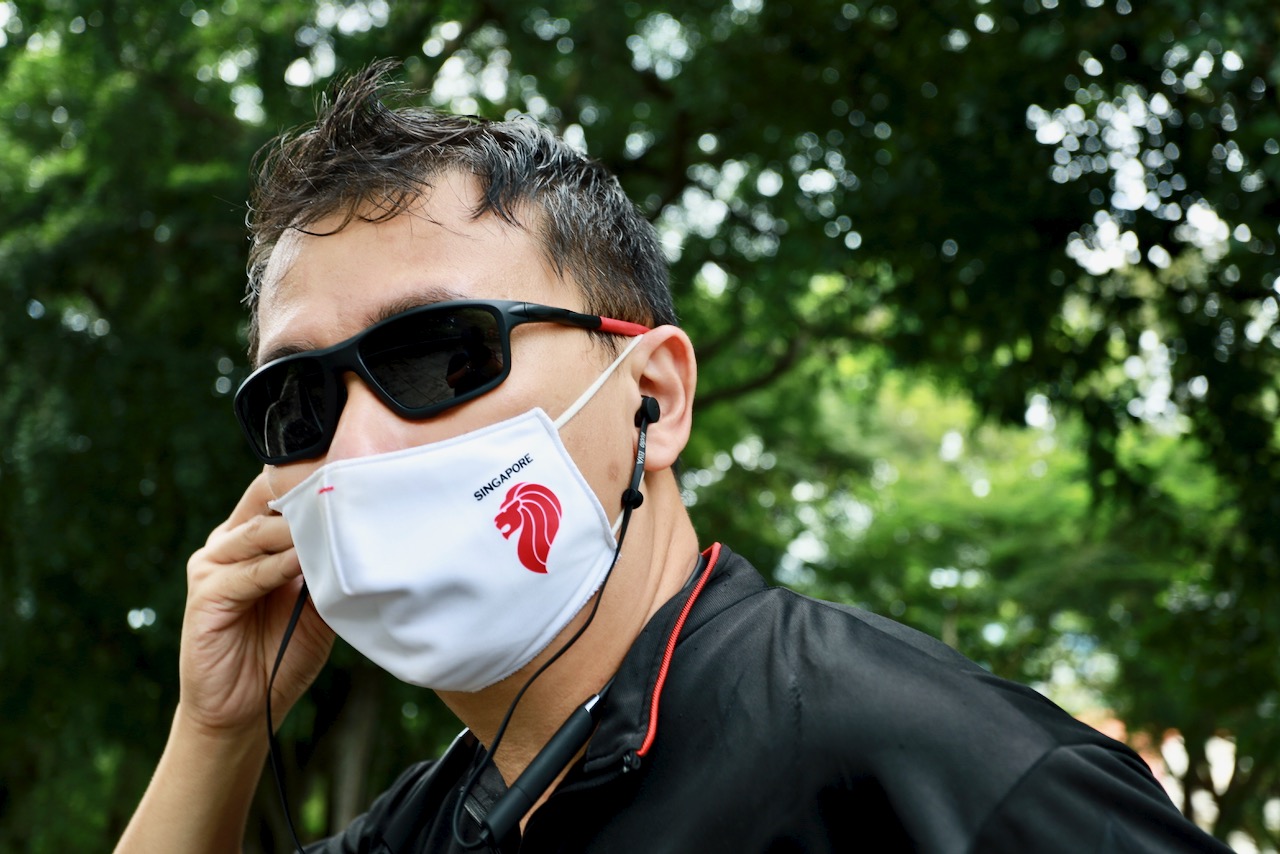 Let me bring you into my review of the Sudio Elva earphones and walk you through my review, experiences, thoughts and views of this new pair of earphones from Sudio.
Audio Review
Bass
The bass is pretty good, clear, you can feel the beats and booms, without being overpowering to your ears and music.
Mid-range
The mids for the Sudio Elva is clear and smooth, pleasing to the ears.
Treble
In normal/non ANC mode, it's clear, distinct, smooth and sharp, not overwhelming on the high segments, making it ideal for listening pleasure. You might prefer to push up the volume to get the feel.
When I activated ANC, the treble and high pitch felt sharper, loud and booming to my ears. Once the volume is adjusted to my liking and preference level, it's alright and comfortable for my listening pleasure.
Active Noise Cancellation (ANC) features
The ANC for Sudio Elva is interesting and unique in its own ways. When I switched on ANC without adjusting the volume when I was listening in the usual/normal mode, at high volume, I felt I was like in an 3D echo chamber with loud and sharp pitch sounds. Some of you may like it, some may not like it.
When I adjusted the volume down in ANC mode, it was comfortable for me. Personally for me, there is a 3D surround sound feel in ANC mode that like, along with the ANC working nicely, actively cancelling the external noise, providing a wonderful and conducive audio listening experience and enjoyment.
Although ANC is really good, please be mindful of your surroundings when you are commuting with ANC switched on the Sudio Elva as you are immersed into your own world of music and entertainment.
The Sudio Elva in my personal opinion is a balanced tuned earphones in non ANC mode, comfortable for listening to most genres of music, clear and sharp. When ANC is activated, although it is a wonderful and useful feature, actively cancelling external noise, you might want to adjust the volume to your liking and preference.
Sudio Elva Technical Specifications
Bluetooth version: 5.0
Bluetooth profile: HSP V1.2 / A2DP V1.3 / AVRCP V1.6
Bluetooth range: 10m
Playtime: 10hrs (music + ANC)
Charging time: 2hrs
Battery: 120mAh
Charging type: USB-C
Input: DC 5V
Operating temperature: 20 – 50 degrees Celsius
Water Protection Level: IPX5
Design and Aesthetics
While true wireless earphones (with no wires at all) are the current market preferences, looking at the number of true wireless earphones models available in the market, there are still a small segment of earphones in the market that are still wired or having a neckband like the Sudio Elva earphones.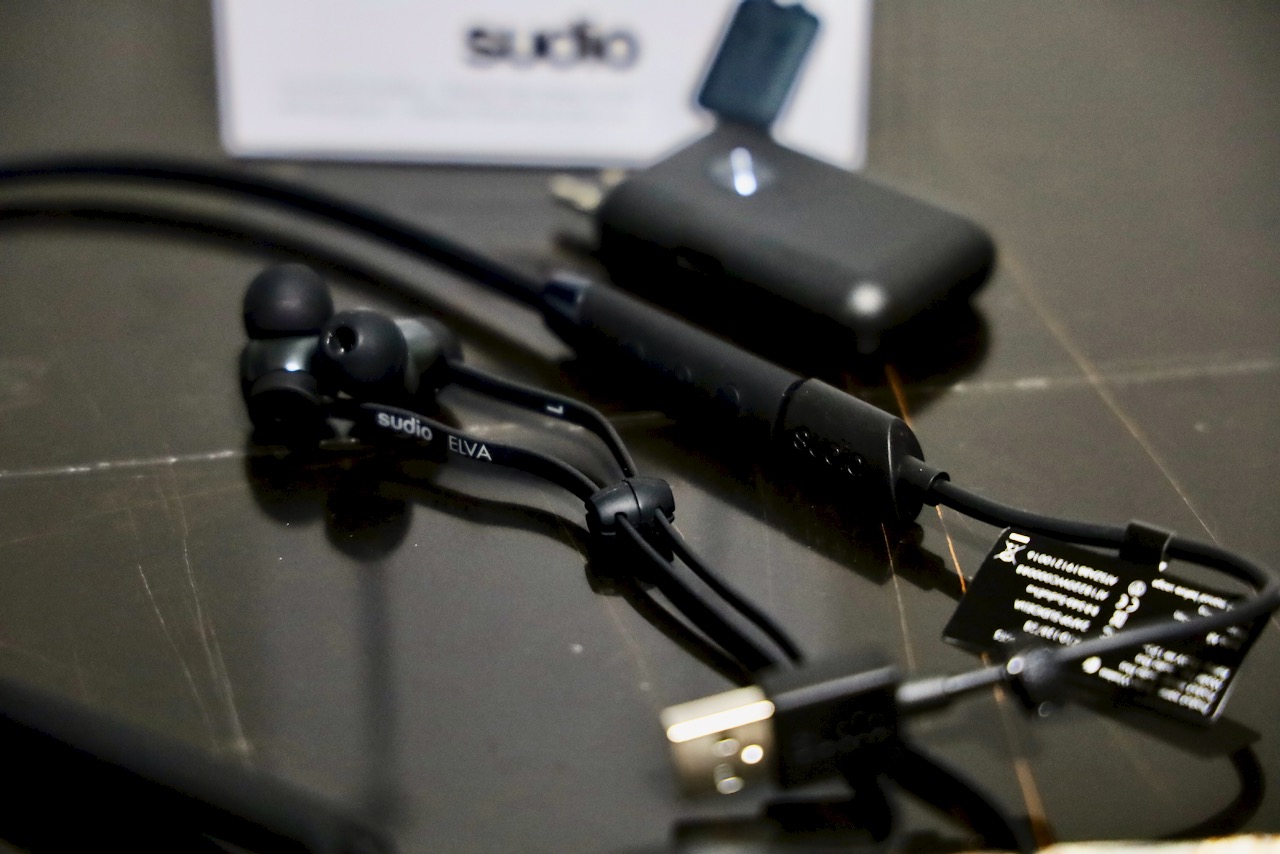 The Sudio Elva neckband is not too heavy at all, not bulky and doesn't get entangled easily  with its well thought out design and measurements. It's of good built quality and it has small magnets to hold the cables together, that is a nice thing to have although I personally feel that the two small magnets are a bit flimsy.
As for the earphones and earbuds, they fit in nicely into my ears when I changed to the L size earbuds from the accessories provided inside the box.
Connectivity
The Sudio Elva earphones are easy to pair and connect via bluetooth, it's fast and smooth. The connection between the Sudio Elva and my iPhone XR has been good for me without any dropped connections.
When taking phone calls on the Sudio Elva, the sound quality and communication are clear and precise.
Sudio FLYG (Bluetooth Flight Adaptor)
The Sudio FLYG is a bluetooth flight adaptor that is part of the Sudio Elva package. This accessory is ideal and perfect to bring along for your travel holiday when you are taking a flight, you can connect the Sudio Elva, watch and listen to the in-flight entertainment or music.
Although this would be an excellent accessory for the Sudio Elva earphones, I am unable to test  this bluetooth flight adaptor due to current global pandemic Covid-19 restrictions on international air travel and tourism.
Sudio FLYG Technical Specifications
Bluetooth version: 5.0
Bluetooth profile: A2DP / AVRCP / HFP / HSP
Bluetooth range: Up to 10m
Battery life: Up to 12hrs
Charging time: 2hrs
Battery: 400mAh
Charging type: USB-C
Input: DC 5V
Operating temperature: 20 – 50 degrees Celsius
Personal Thoughts and Views
Although the current market trend for earphones is true wireless earphones (without the wires), wired earphones such as the Sudio Elva earphones shows that there are still a market for consumers who still prefer wired or with a neckband. They still have their user/supporters base who prefer to have the neckband and securing their earphones.
It's a preference choice, in a way, having a neckband earphones such as the Sudio Elva is more secure than the true wireless earphones, you can let down your earphones on your sides or shoulders without worrying that it would be lost. For those into active physical and exercises (e.g. running, working out in the gym), they might prefer earphones such as the Sudio Elva.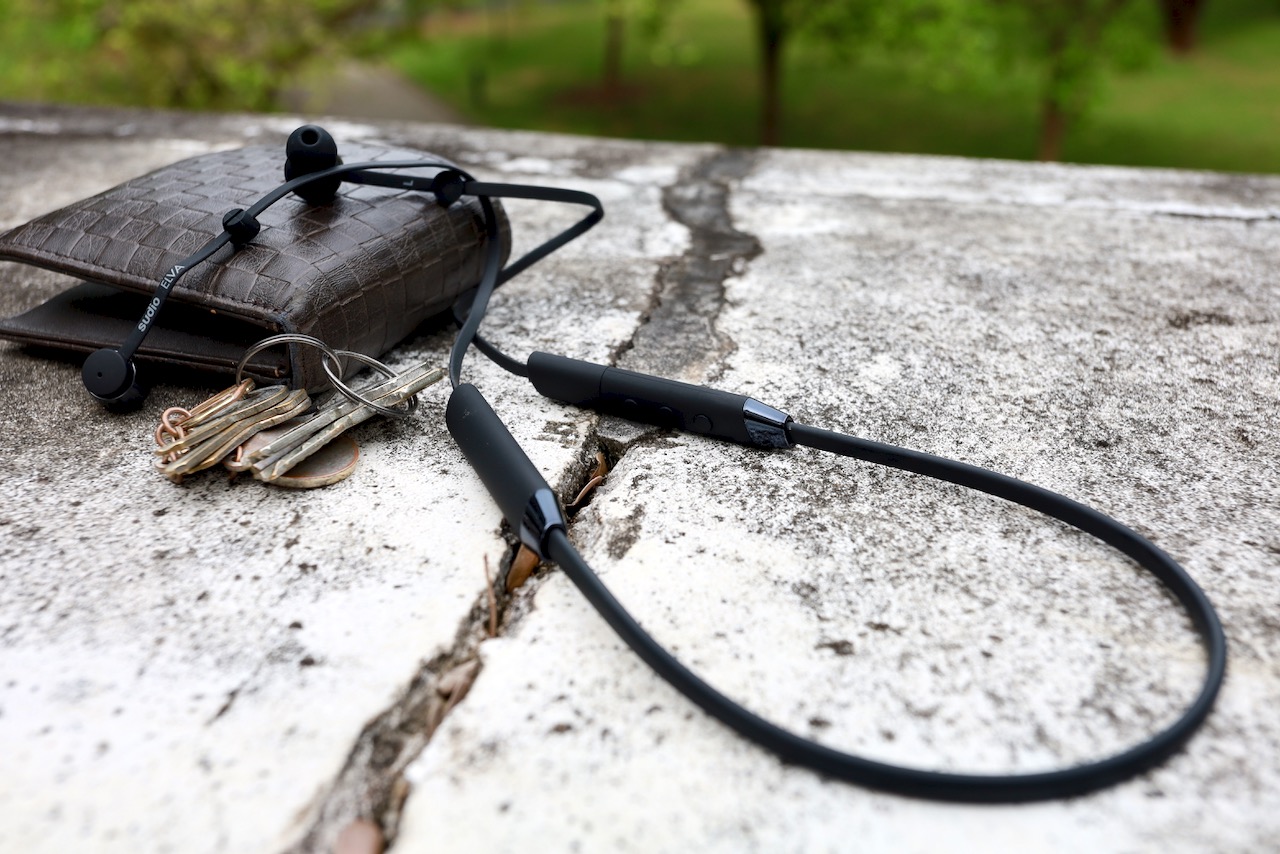 Along with the Sudio FLYG bluetooth flight adaptor accessory, it makes the Sudio Elva ideal and  perfect to bring it along for your travel holidays, plugging it in while on a flight to your holiday destination, listening to music or watching entertainment on the plane ride with your Sudio Elva earphones.
Sudio comes from the combination of two words, "Swedish" and "Audio", true to their roots, a reflection of both of their design vision and excellent sound quality delivery can be seen, felt and heard on and inside their Sudio Elva earphones.
Where can I purchase this pair of Sudio Elva earphones?
If you are looking for such particular neckband/wired earphones like the Sudio Elva, do visit their website and check it out on https://www.sudio.com/sg/.
I would also like to share a 15% discount code: wireless15, if you are keen to purchase the Sudio Elva earphones!
Do share this promotion with your fellow audiophiles, loved ones, family, relatives and friends. Pass It On and Pay It Forward! Sharing is Caring!
* I would like to thank Sudio for the opportunity to review the Sudio Elva earphones *