Updated Microsoft Surface Pro X
Microsoft recently announced their updated Microsoft Surface Pro X is now available for pre-orders (from 2nd October) in Singapore via commercial authorised resellers, authorised retailers and at their Microsoft Store. The price for the Surface Pro X starts at $2248, the latest updates to Surface Pro X offers a new configuration that includes Microsoft's next-generation custom processor and a new platinum finish. It also has new app experiences, resulting in longer battery life and increased performance across all Surface Pro X devices.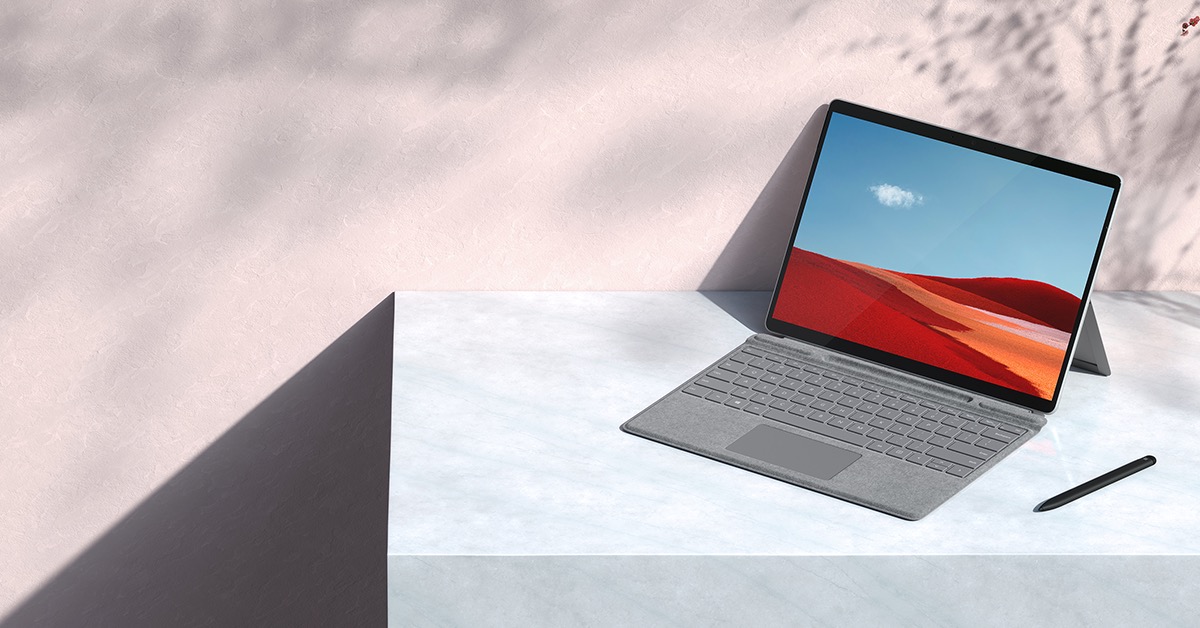 "We introduced Surface Pro X last October to push the boundaries for what an always connected, ultra-light and incredibly thin 2:1 device could be," said Shyamol Bansal, Business Group Lead for Surface & Mixed Reality, Microsoft Singapore. "This year, we are bringing the new Surface Pro X into Singapore, which features new app experiences, enhanced performance and a new platinum finish, delivering a new experience to those who need to be connected, productive, and creative at any time."
Microsoft refreshed its top end Surface Pro X SKUs with the addition of new Microsoft SQ® 2 processor – the fastest processor in its class. They are also introducing three new colours for their Signature Keyboard: Platinum, Ice Blue and Poppy Red, all with the same built-in storage and wireless charging for the Surface Slim Pen.
Surface Pro X brings the best of today's web-first experiences like Microsoft 365, Microsoft Edge, Netflix, Spotify and more, while supporting thousands of the existing Windows apps like Google Chrome, Firefox, and Whatsapp. There is increased momentum from key app partners embracing Windows on ARM, taking advantage of the power and performance benefits of Microsoft SQ®1 and SQ®2 processors to bring new experiences for all Surface Pro X customers.
Microsoft Edge and Microsoft Teams have also been made faster while using less battery with new versions optimised for Windows on ARM, with plans to expand support for running x64 apps.  For developers, Visual Studio code has also been updated and optimised for Windows on ARM. This results in overall faster performance and longer battery life with Surface Pro X now getting up to 15 hours of battery life across both configurations.
Surface for Business
For business users, there is a Surface for Business. These devices are built especially for commercial customers, providing specific experiences and features, including enterprise-grade security and leading modern management with Autopilot, Surface Enterprise Management Mode (SEMM) and Microsoft Intune.
Windows 10 Pro comes standard on Surface for Business devices, offering additional built-in security and management features that lets our customers focus on running their business. On top of the the standard hardware warranty, Surface for Business devices, offering additional built-in security and management features that lets our customers focus on running their business. In addition to the standard hardware warranty, Surface for Business customers get free Advanced Exchange – a warranty service with expedited device replacement, at no additional cost. To learn more about Surface Pro X for business, commercial customers can connect with their local commercial reseller.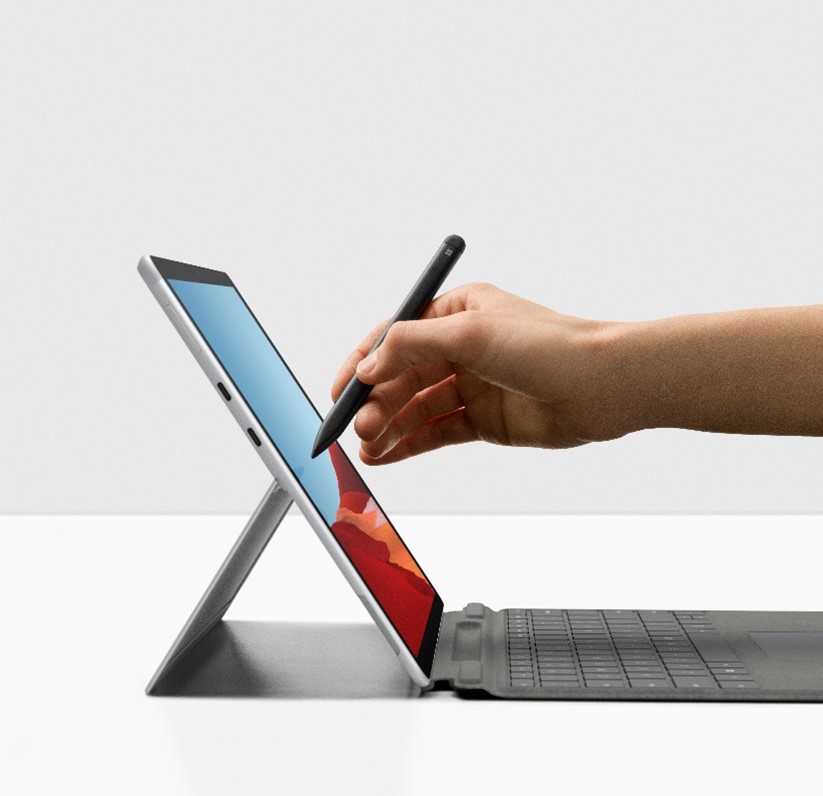 Pricing and Availability
The Surface Pro X and its accessories will be available in the following configurations in Singapore. They will be generally available from 13th October.
The New Surface Pro X is available for pre-orders starting 2 October via authorised resellers: Insight Technology Solutions; JK Technology; AsiaPac Distribution; and UIC Asian Computer Services and authorised retailers: Best Denki; Challenger; Courts; EpiCentre @ ION Orchard; Gain City; Harvey Norman; Lazada-Microsoft authorised store; Pacific Bookstore; Shopee-Microsoft authorised store and the Microsoft Store.
Suggested RRP – Surface for Consumers (in SGD$)
Surface Pro X (SQ2)
Microsoft SQ2, 16GB RAM, 256GB SSD – $2248
Microsoft SQ2, 16GB RAM, 512GB SSD – $2688
Accessories
Surface Pro X Signature Keyboard with Slim Pen Bundle – $429
(Available in: Poppy Red, Ice Blue and Platinum)
Suggested RRP – Surface for Business (in SGD$)
Surface Pro X (SQ2)
Microsoft SQ2, 16GB RAM, 256GB SSD – $2398
Microsoft SQ2, 16GB RAM, 512GB SSD – $2838
Accessories 
Surface Pro X Signature Keyboard with Slim Pen Bundle – $429
(Available in: Poppy Red, Ice Blue and Platinum)
* Information and pictures courtesy of Microsoft Singapore and Edelman *