WhizComms NLT Activation Fees WAIVED (Till 14 May 2019)
WhizComms, the lowest priced 1Gbps Home Broadband Service Provider in town, is currently offering an exclusive NLT Activation Fee Waiver (Till 14th May 2019) to benefit all subscribers! On top of that, subscribers will save more than $250 for any subscriptions to WhizComms' 1Gbps broadband plan.
Let me share with you more information and details below: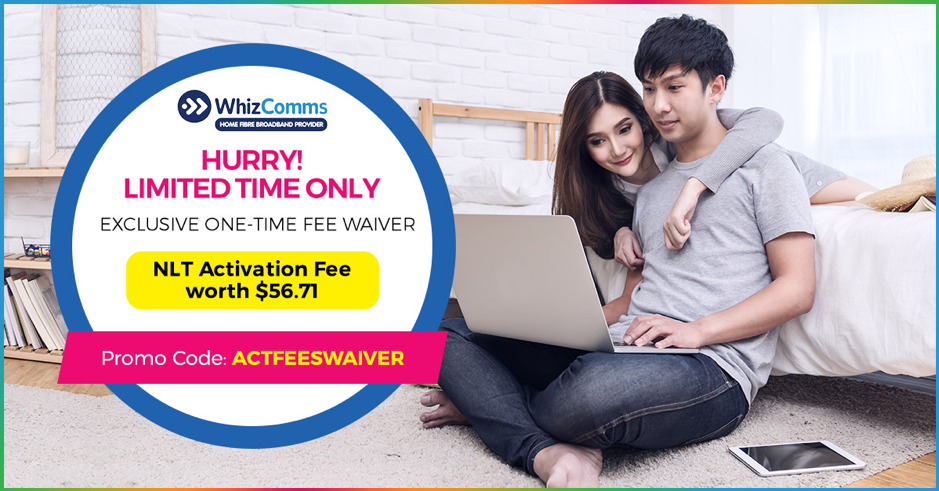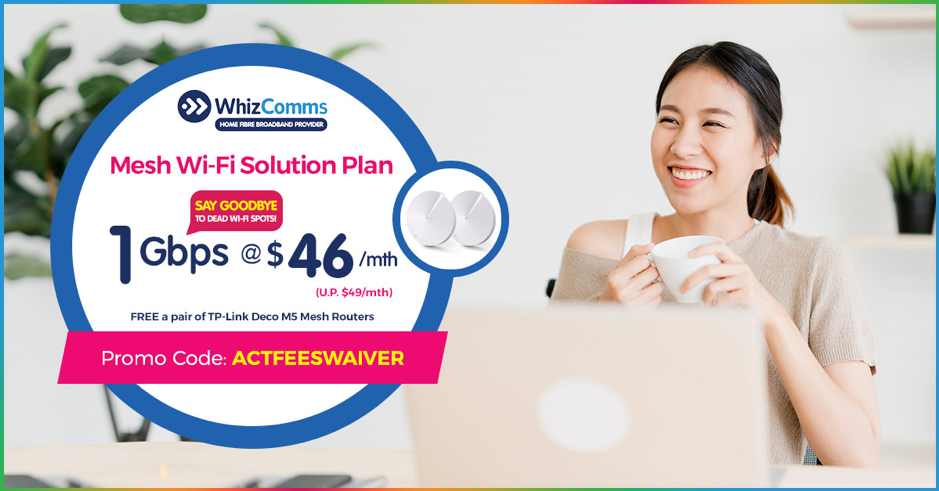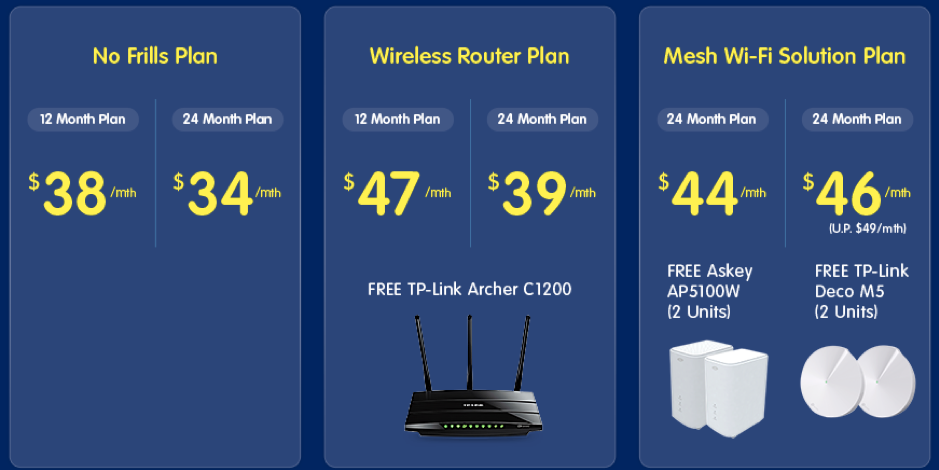 Exclusive savings worth more than $250:
–       FREE NLT Activation Fee, worth $56.71.
–       FREE WhizComms' Activation Fee, worth $53.50.
–       FREE Weekday (9am – 530pm) Delivery & Installation, worth $53.50.
–       FREEOnsite Wi-Fi Audit Service for any subscription to Mesh Wi-Fi Solution/Wireless router plan.
For more information or to subscribe, simply visit WhizComms website at  https://www.whizcomms.com.sg/promotions/exclusivefeeswaiver/ . Enter promo code <ACTFEESWAIVER> to redeem the promotion. Do not miss out the good deal!
Do share this wonderful WhizComms promotion with your family, relatives and friends! Pay It Forward and Pass It On!
* Information and pictures courtesy of WhizComms and Brand Cellar *