Limited Edition G-SHOCK 40th Anniversary Model with Gassan
The top range of the G-SHOCK line-up, the MR-G series, is also getting in on the 40th anniversary celebrations of G-SHOCK with a limited edition model created in collaboration with Japan's leading sword-smith Gassan. This limited edition G-SHOK 40th anniversary model with Gassan draws inspiration from Gassan's attention to detail, precision and art, with elements applicable to MR-G's spirit of timekeeping.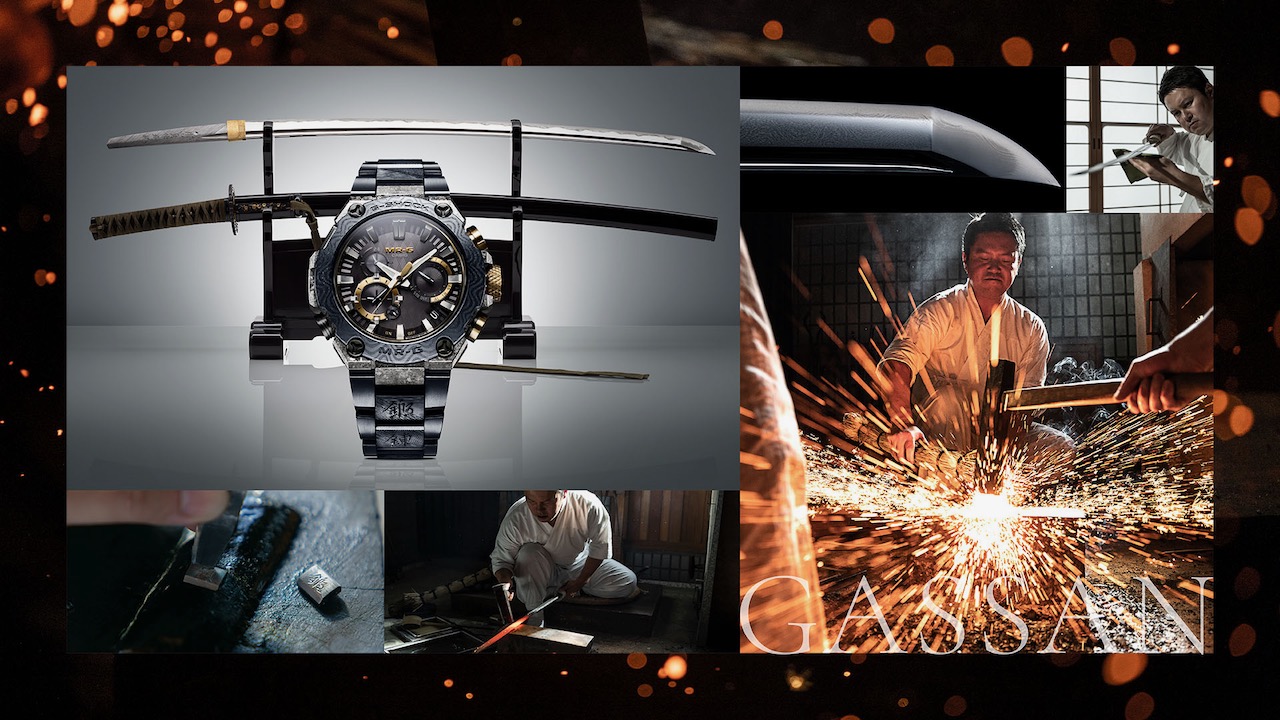 This G-SHOCK 40th Anniversary MR-G Gassan presents a timepiece made of re-crystallised hybrid titanium, integrating multiple layers of titanium Ti64 and pure titanium.
Traditional Sword-Making Meets Modern Timekeeping Technology
Sadanobu Gassan, a descendent of one of Japan's most renowned swordsmith lineages, has carved his mark for a timepiece that is a symbol of elegance. The watch comes with a titanium band that is designed to resemble a sword's nakago (tang), personally marked by Gassan with a yasuri-me (file mark) pattern and carved with his signature. The middle segment of the band is carved with the motto of the Gassan clan ???? (devoted to sword-forging), along with the characters ?(forged) and ? (tempered). The handmade aspects of these models make each timepiece a distinctive work of art.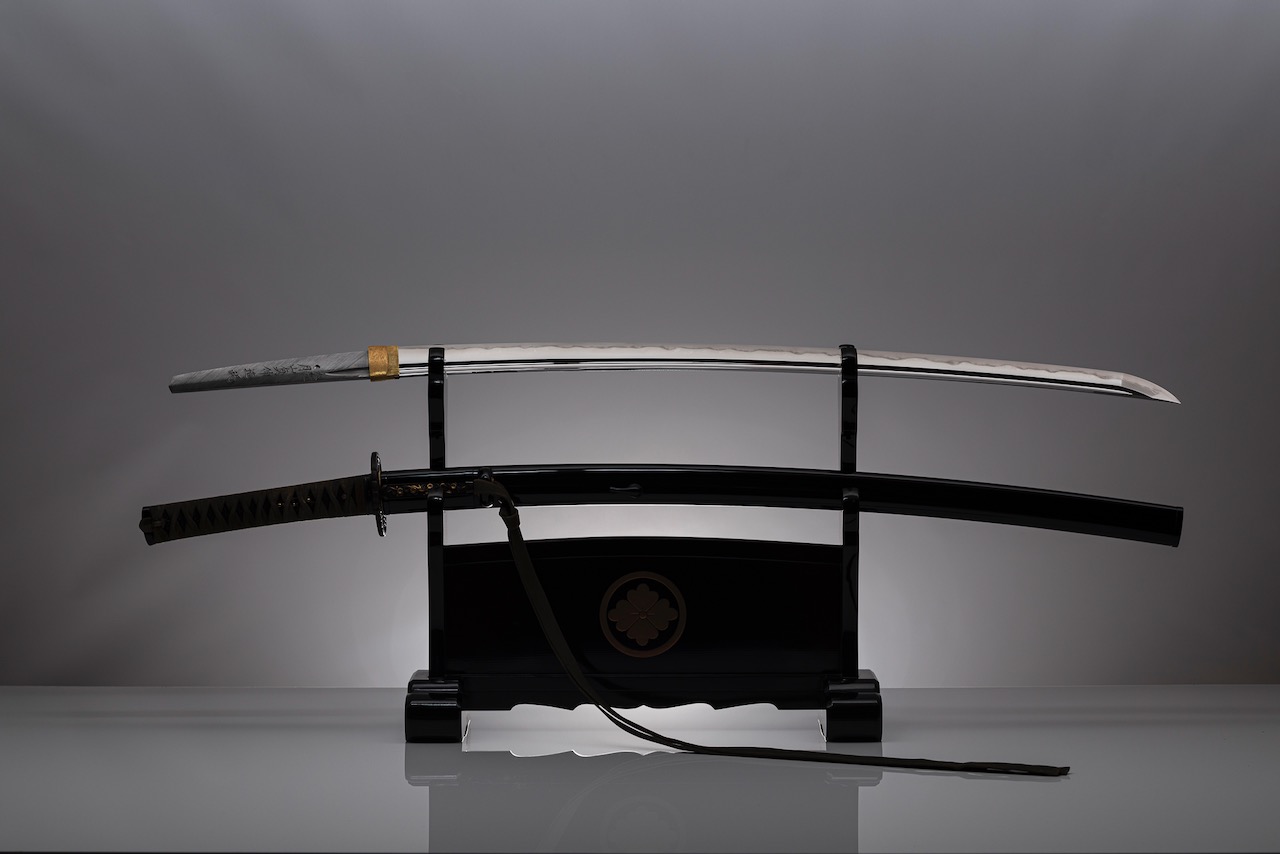 G-SHOCK 40th Anniversary MR-G Gassan Watch Built and Quality
The watch is made from re-crystallised titanium, a material that integrates multiple layers of titanium Ti64 and pure titanium in a way that the differences between the materials become visible when they are re-crystallised. Taking advantage of this feature, G-SHOCK created a unique tempered ayasugi hada pattern under the supervision of Gassan.
Depending on the sword making school, different patterns manifest themselves when a sword blade is forged. The bezel, band, and back cover are coated with a newly developed blue-gray IP coating to reproduce the bluish iron color that is the color of high-quality swords. The case is made of pure recrystallized titanium and finished with deep hardening and a TIC coating. The letters "G-SHOCK" "40TH" are engraved on the plate on the side of the case at 10 o'clock.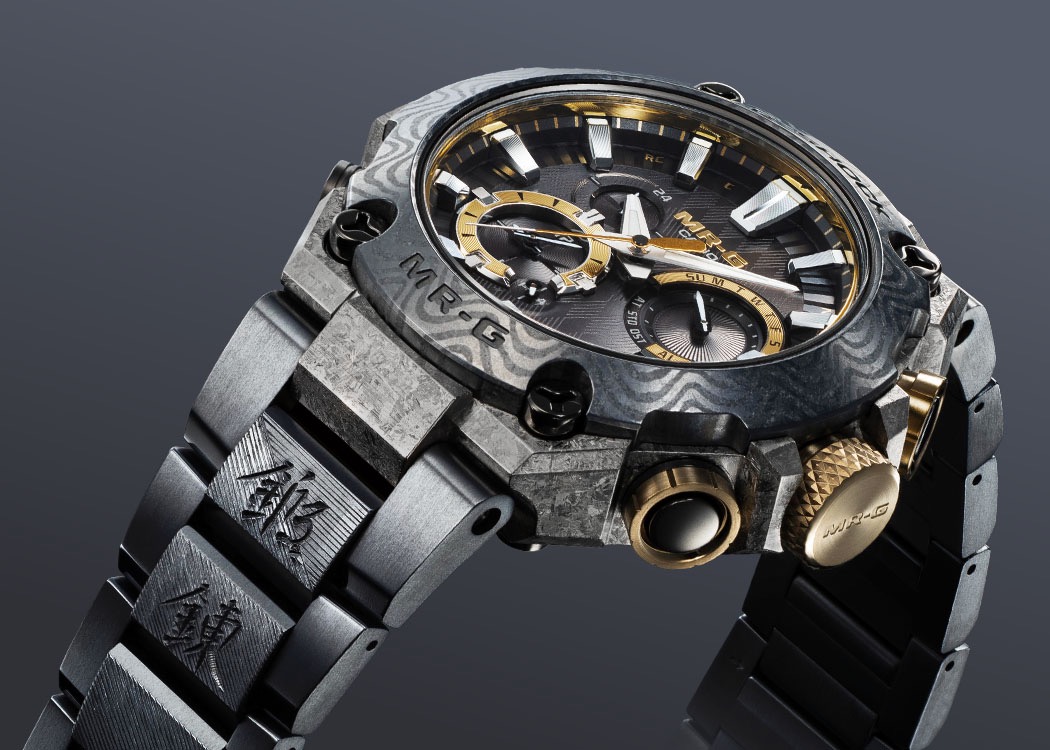 G-SHOCK 40th Anniversary MR-G Gassan Watch Functions
This special model is packed with various advanced practical functions made possible by Tough Solar, Bluetooth ® smartphone linking, and time adjustment using standard time signals. The application of world-renowned traditional sword making techniques and advanced modern technology makes this a truly special mode
The watch comes with Smartphone Link that wirelessly links with a host of Bluetooth enabled devices. At the simple download of an app on your phone, you can access auto time adjustment, simple watch-setting, approximately 300 World Time cities and even activate a Phone Finder feature. It also boasts a Tough Solar Power feature that recharges itself on solar energy for longer battery life.
All models come with the complete technical specifications of the G-SHOCK seal of shock resistance, 200m water resistance, hourly time signals, countdown timer and hand shift feature.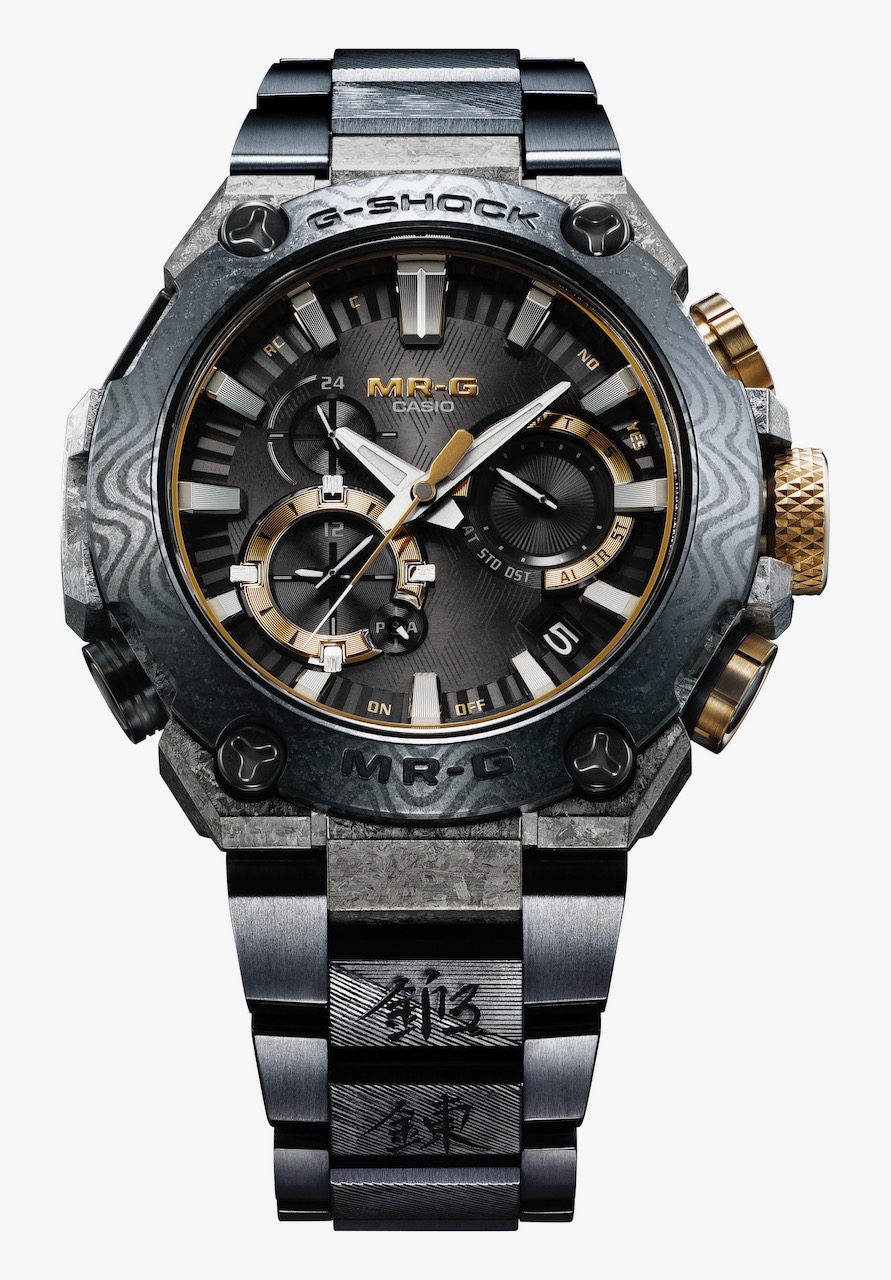 Pricing and Availability 
The G-SHOCK MRG-B2000GA-1A watch is priced at SGD$10,588. It will be available at selected G-SHOCK stores, Marina Bay Sands, ION Orchard, Vivo City and Tampines Mall on 3rd December 2022.
Technical Specifications
MRG-B2000GA-1A
Construction

Solar Powered, Shock-resistant, Magnetic Resistant

Water Resistance

200 meters

Communication Specifications

Bluetooth

®

low energy

Dual Time

27 time zones, Home city time swapping, auto summer-time (DST) switching

Stopwatch

1 second stopwatch

Measuring capacity: 23:59'59"

Measuring modes: Elapsed time

Countdown Timer

Measuring unit: 1 second

Countdown range: 24 hours

Countdown start time setting range: 1 minute to 24 hours (1-minute increments)

Alarm

Daily alarm

Mobile Link Features


(Wireless linking with Bluetooth® devices)

Auto time adjustment
Simple watch setting
Approximately 300 world time cities
Watch status displaySelf check
Phone finder

Other Functions

Full auto-calendar (to year 2099); Date display; Day indicator; Regular timekeeping; Power saving; LED Light; Time Calibration Signal Reception (Auto receive up to 6 times a day)

Power Source

Tough Solar power system (solar-charging system)

Continuous Operation

About 5 months after full charge, using all functions but without solar charging

About 26 months with the power-saving function ON after full charge

Accuracy at Normal Temperature

±15 seconds per month

Size of Case

54.7 × 49.8 ×16.9 mm

Total Weight

Approx. 150g
* Information and pictures courtesy of G-SHOCK and Brand Cellar *