Canon recently announced the Canon LEGRIA Mini, a very interesting and revolutionary video camera designed for creative filming and self-expression. I had a chance to touch and played with it recently and I was pretty impressed by its form, size and capabilities. With this unique video camera, we might be able to use it beyond creative filming and self-expression, such as your car camera or mounting it to yourself or straps when you are on the move or doing activities, recording your actions and surroundings that is similar to Go-Pro. Even though I am mainly a stills person a.k.a photographer, I am attracted by the LEGRIA Mini and how it can help me in my photojournalism adventure, something that I can explore with my photography together!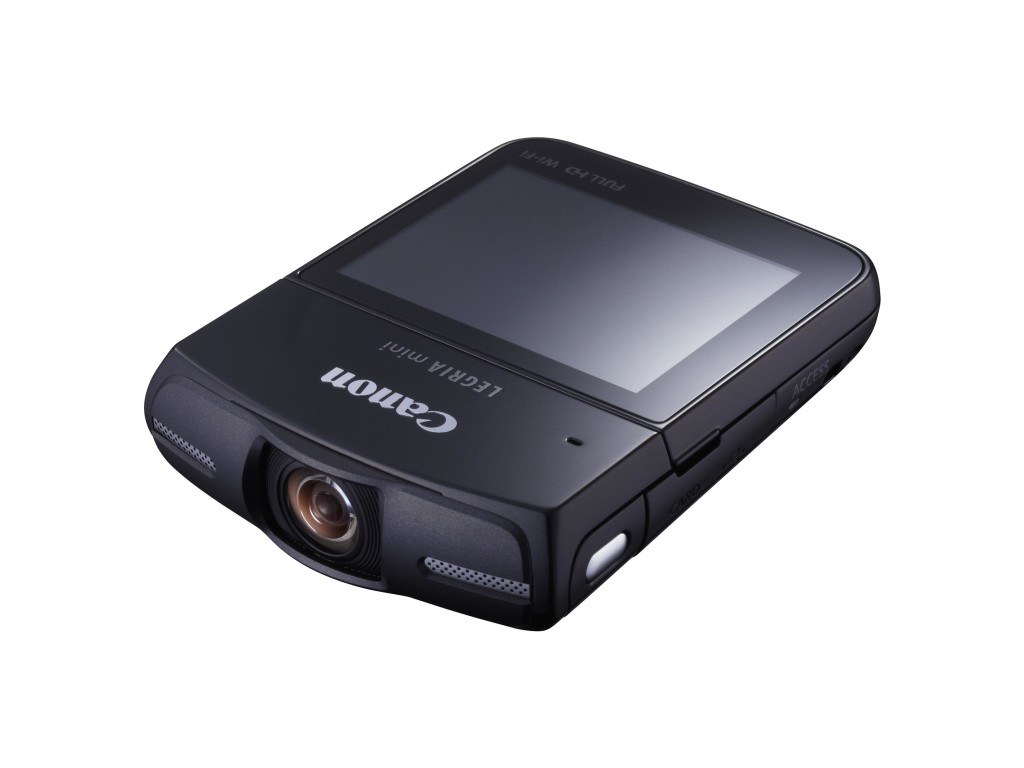 The new video-log camera sits in a brand new category within the LEGRIAcamcorder family and is also Canon's first video camera to feature a built-in 170-degree view ultra-wide angle f/2.8 lens.
Hands Free Shooting
The LEGRIA Mini features a one of a kind hands-free design concept that uses a unique built-in stand to perch itself up. The 2.7-inch Vari-angle LCD electrostatic touch-screen monitor also allows for many different shooting styles, as it uses two parallel hinges to allow for many different configurations, and the screen is able to auto-rotate and invert itself for easy viewing.
Compact and lightweight design
The LEGRIA Mini spots a unique flat design akin to a small wallet to suit the increasingly mobile lifestyles of users. The slim (76 x 22 x 96mm) and light weight (160g) LEGRIA Mini fits easily in your back pocket, which makes carrying it around everyday much more convenient
Ready to share
With built-in Wi-Fi connectivity, videos can be shared directly onto social networking sites like Facebook, Twitter and YouTube using CANON iMAGE GATEWAY or via mobile devices using the Movie Uploader App.
Fun and creative effects
Users have the option of manipulating their videos with effects such as fast and slow motion recording, interval recording, video snapshot and touch decoration.
Mirror Image Recording 
Users looking to use the camcorder as a tool to review their moves will also find the LEGRIA Mini's mirror image recording and playback function extremely useful.
Pricing & Availability
The new LEGRIA Mini is now available at Canon authorised dealers at a recommended retail price of S$429.
* Information and Details Courtesy of Canon Singapore and Ogilvy Public Relations *