SingTel recently launched Easy Mobile, the first postpaid mobile service in Asia to allow users to customise their tariff plans every month to suit their lifestyle needs and budget. Customers can quickly and conveniently tweak their voice, SMS and data bundle while on-the-move via the MySingTel smartphone app or the Easy Mobile online portal (www.easymobile.sg).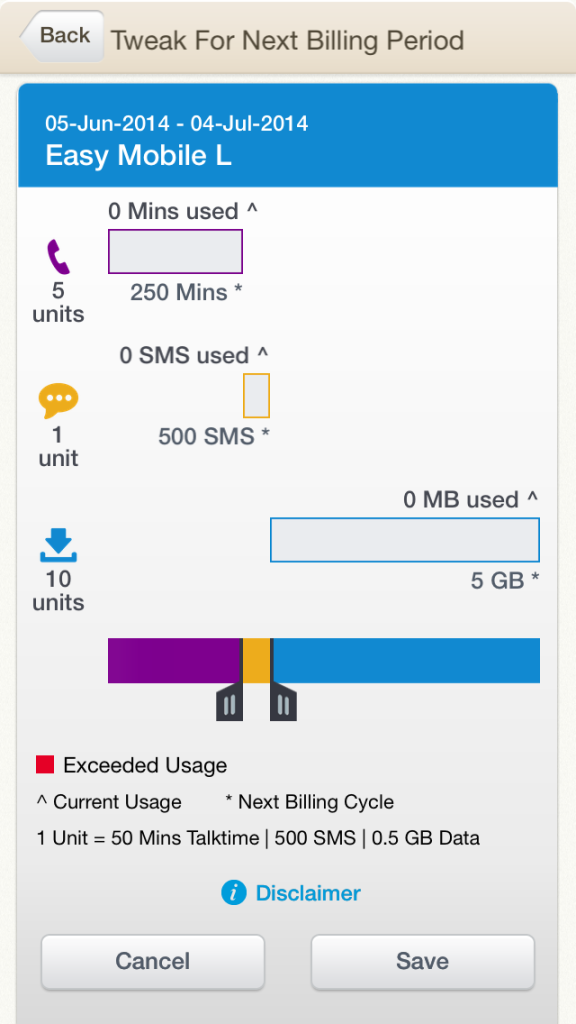 Mr Yuen Kuan Moon, SingTel's CEO Consumer Singapore, said: "The one-size-fits-all approach of conventional mobile plans may not suit all customers, as their usage may vary from month to month. With Easy Mobile, customers can now tailor-fit their plans to exactly what they need, and adjust them as their needs change. It puts complete control in their hands. By providing unprecedented freedom and flexibility, the service is a true game changer that is unlike anything else in the market today."
Easy Mobile uses digital platforms to handle all transactions and serve customer needs, including post-sales support. This helps customers to save time, as they do not need to call hotlines, fill out paper forms or visit retail outlets. Signing up is easy and can be completed within minutes via the Easy Mobile website. With a few clicks, users can customise their plan, choose a handset, mobile number and optional service features, as well as arrange for free home delivery.
In addition, there is a range of self-help tools which enables customers to monitor their real time usage and compare it against their chosen allocations. Customers can also retrieve their monthly bill at any time and receive online support if they encounter difficulties with their mobile device or service.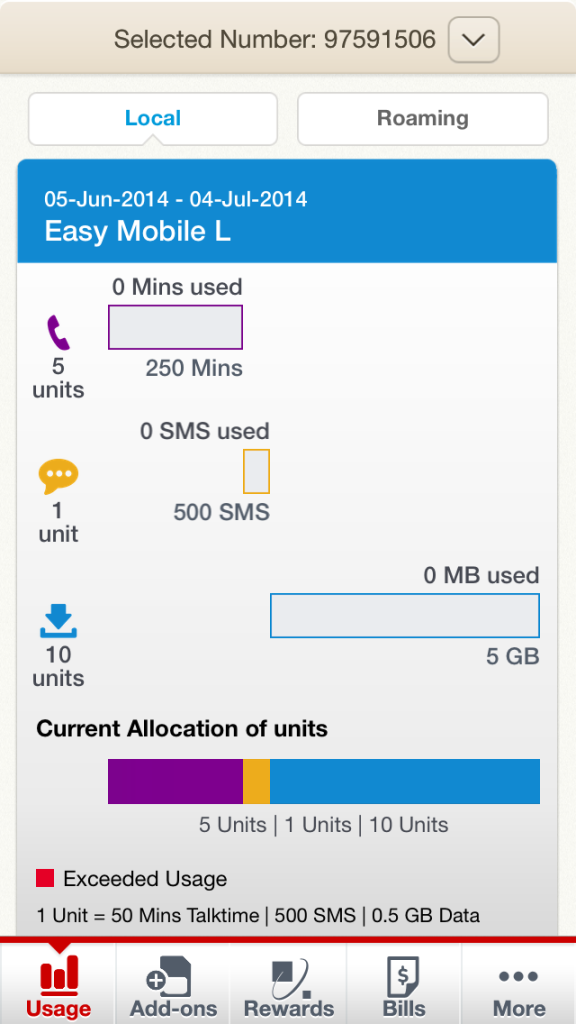 Easy Mobile tariff plans
There are four tariff plans to choose from: Small, Medium, Large and XLarge. Each plan comes with a set allowance of units that can be used for voice calls, SMS and data. Customers decide how many units will be allocated for their voice, SMS and data bundle, and they can tweak this every month to cater to their needs. In addition, they have the flexibility to change to another tariff plan each month, if required.
One unit is equivalent to either:
50 minutes of outgoing local calls OR
500 SMS/MMS OR
0.5GB of local data usage
Easy Mobile tariff plan:
Small
Medium
Large
XLarge
Total number of voice, SMS and data units combined
4 Units
10 Units
16 Units
26 Units
Monthly subscription
$33
$45
$65
$105

Easy Mobile is available with a wide range of popular smartphone models

All plans include free incoming calls and Caller Alert feature
A customer chooses the Medium tariff plan which comes with 10 units of usage. He allocates 2 units to voice (100 minutes), 2 units to SMS (1000 messages) and 6 units to data (3GB).
In the following month, he decides that he needs more data but less voice and SMS, so he increases his data bundle to 8 units (4GB) and reduces his voice bundle to 1 unit (50 minutes) and SMS bundle to 1 unit (500 messages).
Two months later, to cater to anticipated heavy usage, he upgrades his tariff plan to Large, which offers a total of 16 units. He then allocates 4 units to voice (200 minutes), 2 units to SMS (1000 messages) and 10 units to data (5GB).
 At launch, Easy Mobile is available for new line subscriptions only.
Existing SingTel mobile customers will be able to renew their contracts with Easy Mobile plans in the coming months. They can receive updates on when this will be available by registering their interest at the Easy Mobile website.
For more information, please visit www.easymobile.sg.
* Information, picture and video courtesy of SingTel Corporate Communications *