The Promise – Touching and Heartwarming Film
A Promise, what does it mean to you and if you Promise someone, your loved ones, friends, what does it mean to them? How about a Promise that Pay It Forward and Pass It On to your future generations?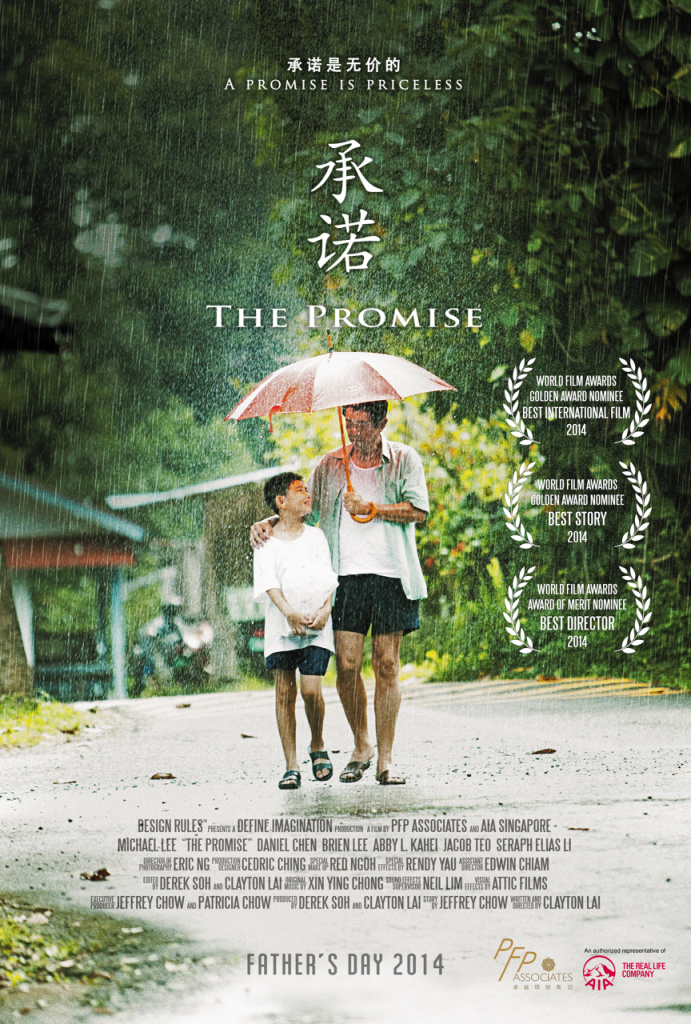 Film poster courtesy of filmmaker Clayton Lai
The Promise – a very touching and heartwarming film, directed and produced by a very talented photographer and filmmaker friend, Clayton Lai. The Promise is definitely something special and significant that will touch your hearts, your soul and your most inner feelings. The scenes bring you back to Singapore of the 1980s where the story first began, between the widowed father and his son, spanning over three decades into the modern Singapore society today. The simple red umbrella reveals its significance and importance inside the short film, on how it symbolizes The Promise that binds, Pay It Forward and passing it on from one generation to the next and future generation, spanning over three generations.
Watching this short film, The Promise, you can hide the emotions from the outside, you can't hide and run away from the emotions, feelings and thoughts building up inside your soul. The heartstring that pulls you into relationships with the family, relatives and even friends, they make you reflect upon our family ties and friendships.
In today's modern society, our highly stressful work society and pressurizing lifestyle, have our relationships with family and friends taken a toll? As I played back again, watching The Promise, it dawned upon me and I believe many other people as well, to take a step back, slow down and reflect on life and relationships, whether it is a Father and Son relationship shown in this short film, or our family and friends relationship.
Life is precious and fragile, have we ask ourselves, what is your Promise to family kinship and relationship? And what is your Promise to the camaraderie and friendship of your Friends? I think I have spoken enough here, let me invite you to experience The Promise for yourself, it Promises to touch you deeply and emotionally, melting a person with a cold iron heart into warmth and kindness (and possibly choking with emotions and tears) – http://vimeo.com/86283598
The Promise (??) from Clayton Lai on Vimeo.