The Dell XPS family is  an excellent series of laptops with good technical specifications, technology and hardware packed inside them. I covered the Dell XPS series family and have seen them evolved over the years, it's now thinner, lighter and smaller, without compromising on hardware and performance, instead they are more powerful than ever.
I recently had the opportunity to review the Dell XPS 13 (9370) model, this particular model is equipped with touch display, while it is not a 2-in-1 laptop, I do like the touch display on this particular Dell XPS 13 laptop model that comes along with it. There are other Dell XPS 13 models, catering for customers with different requirements, you can visit Dell website and check them out!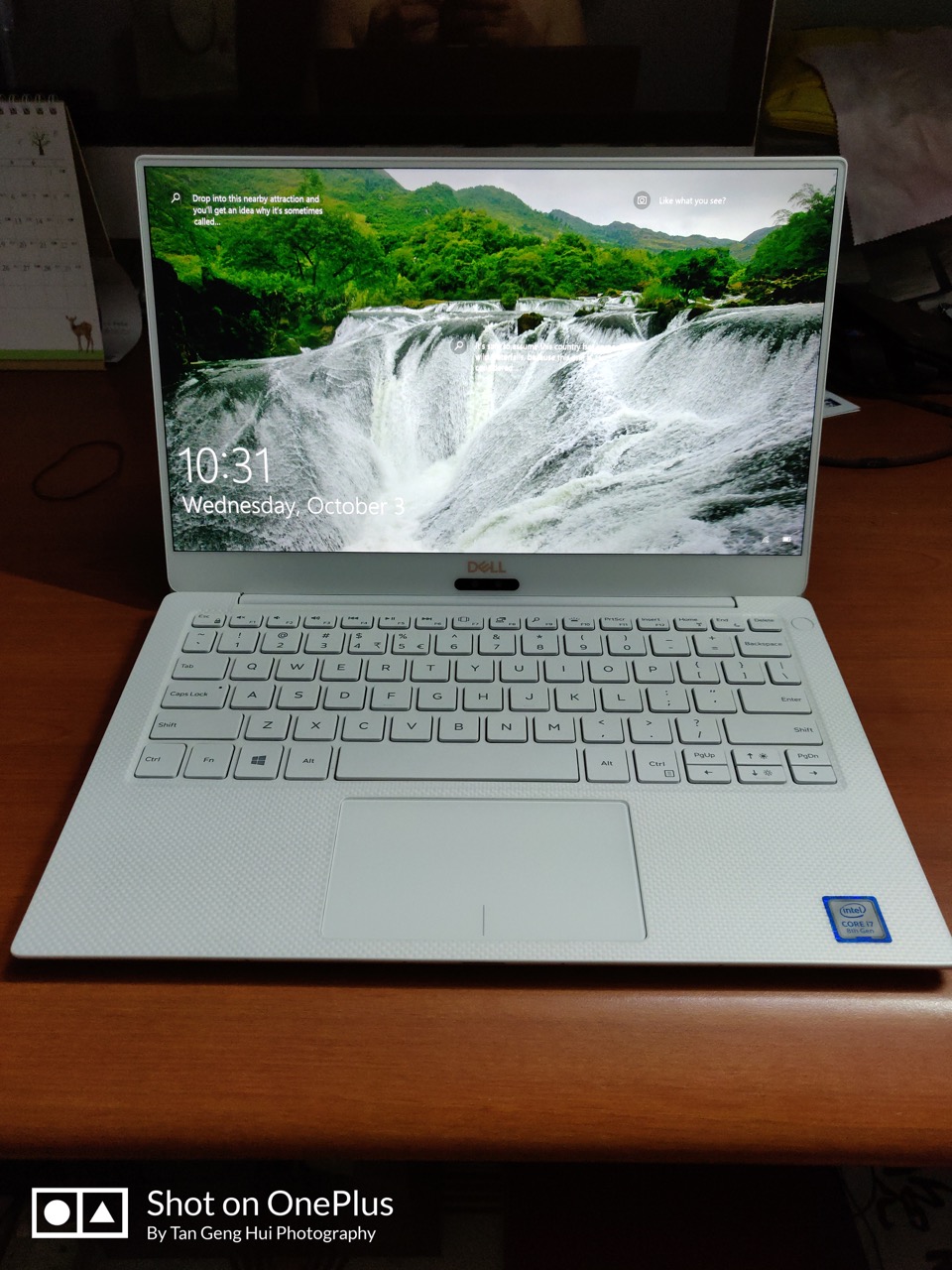 It is the smallest 13 inch laptop in the world, most powerful 13 inch laptop in its class, expert and excellent craftsmanship with this particular rose gold model that I reviewed, debuting an authentic alpine white woven glass fiber palm rest, developed specifically for Dell. The Dell XPS 13 is also power efficient, designed with smarter materials, sustainability packaged and recycle-friendly.
Key technical specifications for Dell XPS 13 (9370) with Touch Display
Processor: i7-8550U CPU @ 1.80GHz
16GB LPDDR3 2133 MHz
Hard Disk: 256GB PCle SSD
Intel UHD Graphics 620
13.3" 4K Ultra HD (3840 x 2160) InfinityEdge touch display, Rose Gold machined aluminium
When I was using the Dell XPS 13 (9370) laptop, it had a solid feel , easy to use, light weight and packed with good technical specifications. From daily work usage, to leisure time watching videos, it's an excellent combination laptop for both work and leisure.
The Dell Cinema is paired with the stunning 4K Ultra HD InfinityEdge display, that can brings you, the user, state-of-the-art sound, colour and streaming that greatly enhanced your entertainment experience. This feature would be well received by consumers nowadays, watching videos on YouTube or movies on their laptops!
The touch display screen is another key feature that I really like! Sometimes, I just like to touch and do the action, just like working on a tablet or smartphone. Having this touch display screen really gives an extra edge and capability for me whenever I do my work and even for leisure.
This Dell XPS 13 (9370) has an excellent battery life, a feature that many of us would require if we are on the move most of the time and would need a longer battery life while doing our work on the move or outside.
This Dell XPS 13 (9370) is an ideal laptop for both personal and/or work with its strong technical specifications, multi-media features and touch screen display. For consumers who don't need the touch screen display function, they have other similar models from the Dell XPS 13 (9370) series to choose from.
* I would like to thank Dell Singapore and burson cohn & wolfe for the opportunity and arrangement to review this Dell XPS 13 (9370) laptop *