Purion – Singapore's First Natural Paint Showroom
Do you dream to own your home property in the near future? How would you like to design, decorate and paint your wall in your future home? Are you an existing home property owner that is looking to renovate, decorate and paint your wall, transforming them into something fresh, natural, beautiful, soothing and calm?
If any of the above comes with a yes, I would recommend you to visit and check out Purion, Singapore's first natural paint showroom. The Purion Wall is a special type of natural wall finishing through paint or wall coating which is odourless, moisture absorbent, anti-bacterial, mould-proof, fire retardent, long-lasting and air-purifying.
During a visit to Purion Natural Paint Showroom, I had the opportunity to view and have a better understanding on their natural paint as well as their Purion Wall. Having a bit of painting experience for my home, ad hoc projects and handling sub-contractor related work at my previous workplace, the paint segment wasn't too alien to me. What got me interested was the materials used in Purion paint and wall.
Every property owner wants their property to be unique and different from the others. At Purion Wall, they have a team of creative expert architects who are able to customise each decorative wall to a customer's liking. From 48 colours and 6 textures (marble, brick, silk line, stone, tree and spray) to choose from, customers are spoilt for choices.
Let me share more information on Purion – Singapore's first natural paint showroom:
What is Purion Wall made of?
Purion paint and wall coating are made up of an organic material called Diatom. Diatoms are a major group of algae, specifically microalgae, found in the oceans, waterways, and soils of the Earth[1]. Diatom contains many valuable properties such as low density, high porosity, high surface area, abrasiveness, insulating properties, brightness, and high silica content. Harvested from the seabed, the Diatom mineral stone is then sent for a series of processing, transforming it into Purion wall finishing materials such as Purion wall coating and Purion paint.
Anti-bacterial and Mould-proof
The Purion wall harnesses the power absorbency and 100% natural properties of the diatom minerals to 'breathe' in pollutants and purify indoor air quality. Diatom minerals contain oxidisers that attract, trap, and then oxidise the negatively charged viruses, bacteria, mould and spores into harmless by-products such as H2O and CO2, making the Purion Wall anti-bacterial and mould-proof.
Temperature and Moisture Adjusting
In Singapore's hot and humid weather, the real magic lies in the wall's capability to balance indoor temperature and humidity! When the level of humidity gets too high, the diatom minerals in the wall will absorb the water molecules from the surroundings. Likewise, when the level of humidity drops too low, the said water molecules will be released back into the surroundings. Talk about a living and breathing wall, it's the perfect fuss-free way to cool down the indoor environment and dehumidify the home!
Fire-retardant and Sound Insulation
The diatom minerals in the Purion Wall are known for their excellent fire-retardant property that is able to protect one from in-house fire-relevant hazards while its highly porous structure provides sound insulation, creating a more safe, comfortable and quiet living space for inhabitants. One of the popular uses of the Purion wall coating in Singapore is at the top ceiling of landed properties, where the home is exposed to direct sunlight. Purion wall coating can keep out the heat, keeping the home cooler than it would be with traditional wall coatings.
Odourless
Unlike other traditional indoor architecture and painted walls that release harmful gases such as formaldehyde and benzene etc., the Purion Wall does not release any form of harmful emissions due to the diatom minerals it is composed of.
* Information and photos courtesy of Purion and Brand Cellar *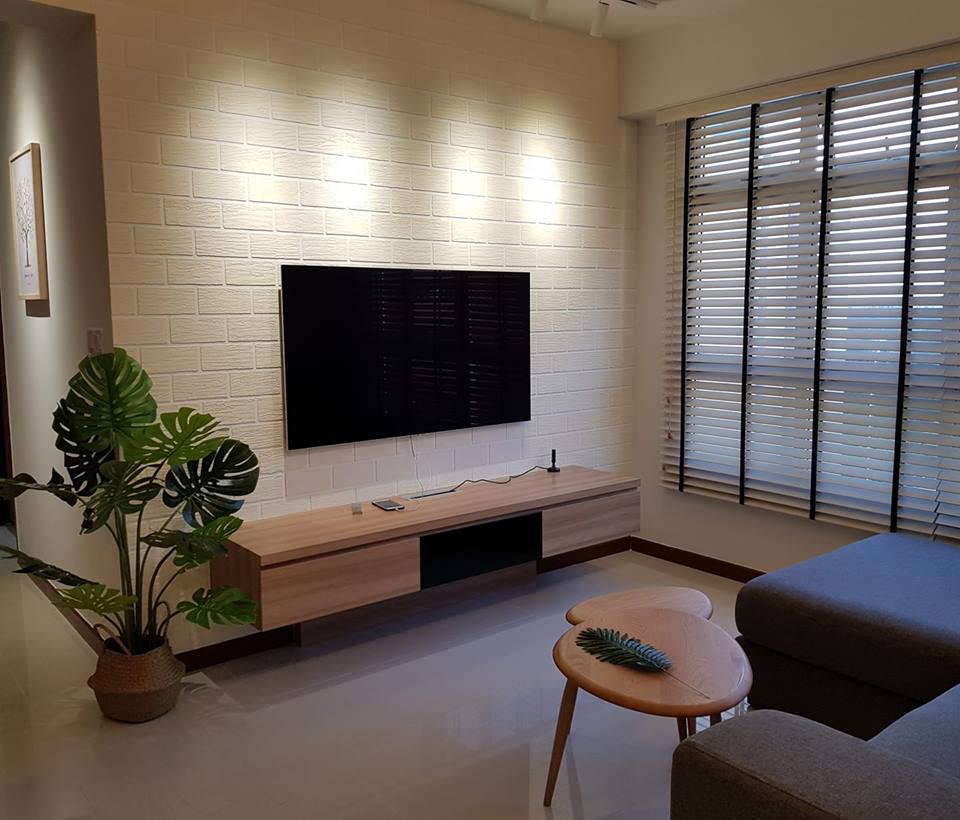 The Purion Wall would be ideal when I do own a home property in the future, doing a Zen and minimalist design with either a stone or brick texture, that gives me an industrial loft with a SOHO design and feel.
If you are a new home owner to be or an existing home owner that are planning to look at decorating and painting your home, do visit Purion Natural Paint Showroom and check them out!
Check out these series of exciting Purion Wall experiments done to prove its properties:
https://www.youtube.com/watch?v=50Zq6MdnKxE
For more information on the Purion Wall:
https://www.facebook.com/PurionWallSg/videos/2282740335322073/
https://www.facebook.com/PurionWallSg/videos/1602567903197772/
Key information and details on Purion Natural Paint Showroom:
Opening Hours: 10am to 6pm
Address:22 Sin Ming Lane #01-75 Midview City Singapore 573969
Contact: 6262 1230
Email: purionwall@gmail.com
Website: https://www.purion.com.sg/
Social Media Channels:
Facebook: https://www.facebook.com/PurionWallSg/
Instagram: https://instagram.com/purionwallsg
Hashtag: #purionwall
[1]https://en.wikipedia.org/wiki/Diatom