Microsoft announced Surface Pro 6, Surface Laptop 2, Surface Studio 2 and Surface Headphones
Microsoft recently announced new gadgets to their line up, they are the Surface Pro 6, Surface Laptop 2, Surface Studio 2 and Surface Headphones.
Having covered Microsoft gadgets, it is great to see new versions coming into the market. I would be keen to see and learn more about the Surface Studio 2, I would update and publish more information and details on the new Microsoft products when I gather them.
Let me share more information on the new Microsoft gadgets below: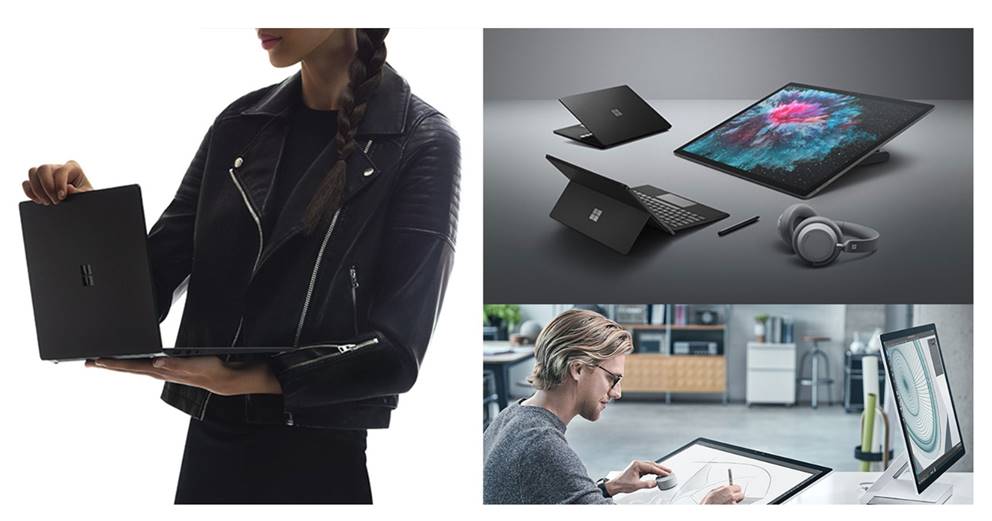 The iconic form factor that established the 2 in 1 category is equipped with the latest 8th generation Intel® Quad Core™ processor. At more than 67% faster than 5th generation Surface Pro, we've redesigned Surface Pro 6 to pack in power but keep the portability, versatility and all-day battery we know our fans love.
With boosted performance from the new Quad Core 8th generation Intel® processor, Surface Laptop offers the blend of texture, subtle details, and clean, elegant lines—plus the luxurious touch of our Signature Alcantara material-covered keyboard. The 13.5" PixelSense Display screen offers an immersive touchscreen for faster, more natural navigation, with an edge-to-edge display and ultra-thin bezels. Surface Laptop 2 includes OmniSonic speakers for premium sound.
Built for creators who need vibrancy, high graphics performance, and fast processing, Surface Studio 2 provides them with an immersive experience. With 50% more graphics performance, Surface Studio 2 is the fastest Surface ever made offering professional grade power and performance.
Microsoft's first premium and smart headphone experience offer the attributes you have come to expect from Surface: premium design, expert craftmanship, and integration with the services and experiences you love. Surface Headphones offer a smarter way to listen, with spectacular rich audio and hands-free calling.
In addition, we announced new updates to Windows that will roll out in the coming weeks:
New features like the Your Phone App and Timeline will allow users on Surface to move seamlessly across all devices and bridge the gap between iOS and Android phones, and their PCs.
We're also evolving Office to ensure your ability to get things done is not limited by where you are, the time of day, or the device you're using. While new intelligent inking, contextually aware PowerPoint Designer suggestions, new Ink Editor in Word features, and Ideas in Excel to help you understand and visualize your data, allow you to skip steps you don't need and save you time.
Availability
Surface Pro 6, Surface Laptop 2, and Surface Studio 2, are available for preorder in select markets, with additional market availability expected in 2019*.
For more information, please visit https://blogs.windows.com/
* Information and picture courtesy of Microsoft Singapore and IN.FOM *