Hello Kitty fans alert! I have something very exciting news to share with you! Let me introduce to you, a limited edition Hello Kitty tablet, the Grace 10 Light Hello Kitty Limited Edition Windows 10 Tablet! It's a beautiful and well thought out design, lovely packaging too! It's a 2-in-1 Windows 10 tablet, while it does not have the top end technical specifications built into it, this special, cute looking and unique Grace 10 Light Hello Kitty Limited Edition Windows 10 Tablet is a lightweight and highly affordable tablet ideal for leisure, casual and travel usage. I am quite sure this would be become a Hello Kitty fan collectors item too!
Let me share with you more information from the press release, on the Grace 10 Light Hello Kitty Limited Edition Windows 10 Tablet and where you can buy it in Singapore –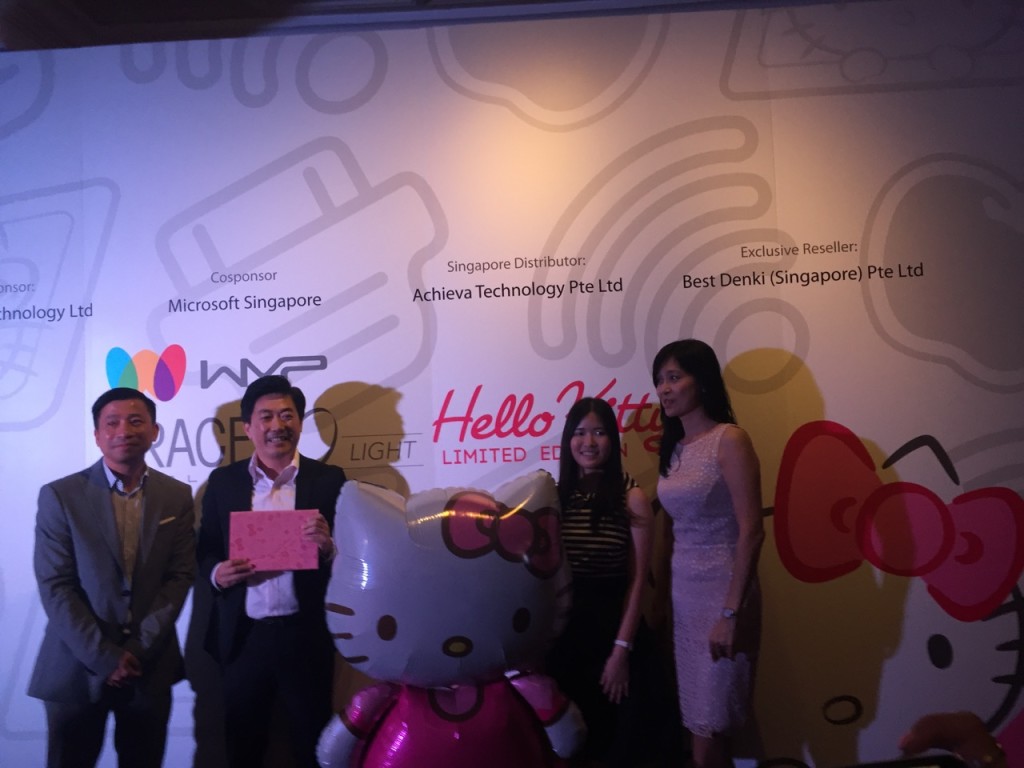 Say "hello" to the limited edition Grace 10 Light Hello Kitty Limited Edition Windows 10 tablet! The Grace 10 Light is the first Sanrio-themed 2-in-1 Windows 10 tablet from the WMP Character Series to launch in Singapore, and is now available at all BEST Denki retail outlets, and online store in Singapore.
WMP (We aiM for Pride), a brand of Hong Kong-based E-Huge Technology Limited, specialises in producing highly innovative products for a wide range of target audiences that are both affordable and fun to use. The Sanrio-themed tablet is the first of WMP's Character Series, as well as Windows device, to hit the shores of Singapore. Priced at S$379.00, the 10.1-inch device will set the hearts of Hello Kitty fans aflutter with its unique design which also features a pastel pink Hello Kitty Pigo keyboard complementing its black frame – making the device a functional yet attractive device for fans of all ages.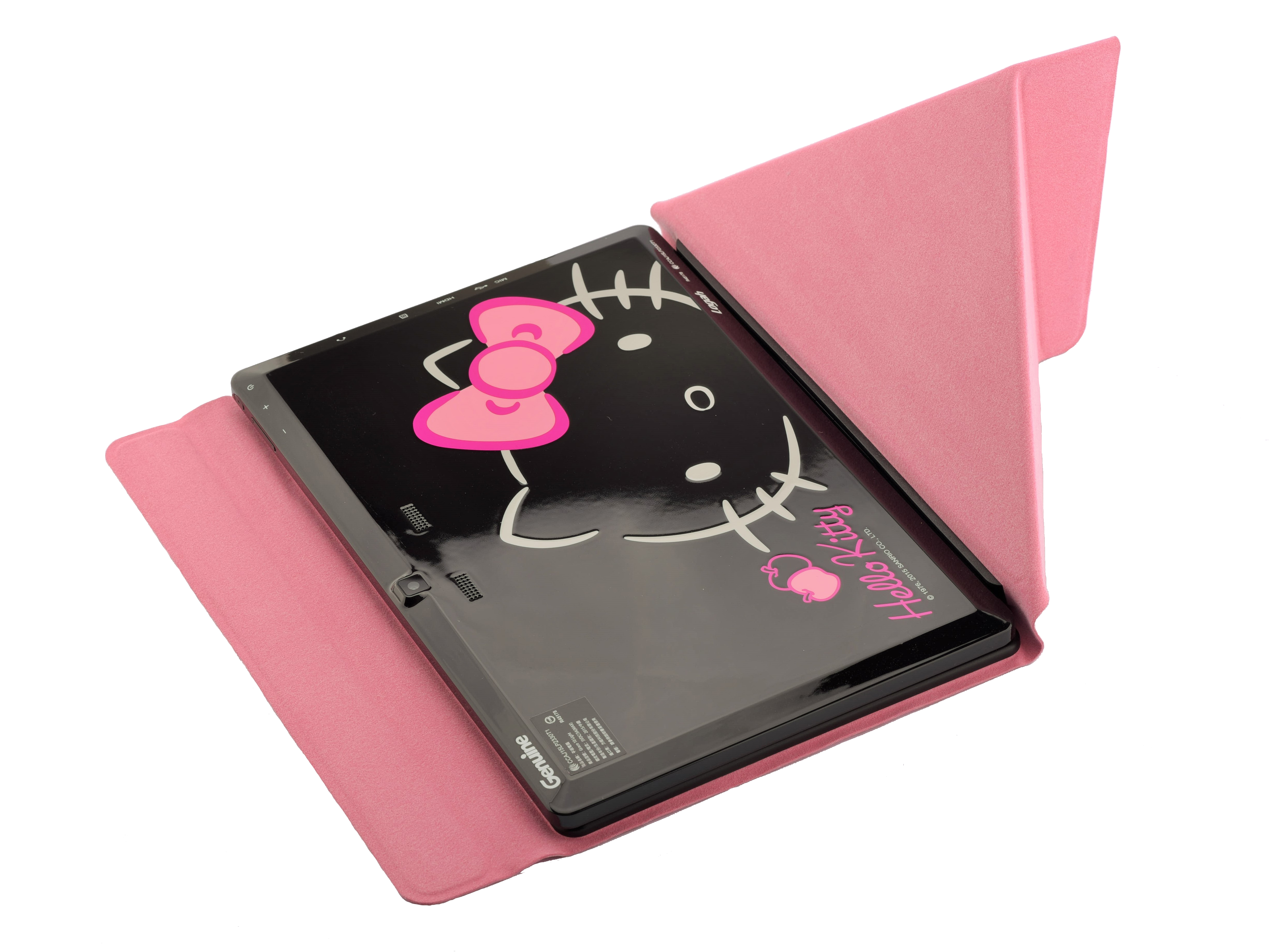 As the official retailer of the Grace 10 Light Hello Kitty Limited Edition Windows tablet, BEST Denki will be offering a meow-tastic deal for customers with a complimentary Microsoft Wireless Mouse 1850 included. In addition, customers can save $20 off with every purchase of an Office 365 subscription along with the device, and customers who purchase two qualifying products are entitled to a free Sennheiser Travel Earphones worth S$119.00*.
"We are pleased to be working with E-Huge and Microsoft to bring in this one-of-a-kind, limited edition Hello Kitty Windows tablet that is an anticipated addition to our extensive IT and computer products line-up in our 11 stores," said Catherine Chua, Head of Marketing, Best Denki Singapore. "Backed by one of the most recognisable cartoon character in Singapore and globally, we believe that the device would be a hit for customers across all ages looking for an affordable yet productive product to complement their digital lifestyles today."
The purrr-fect Windows 2-in-1 device for work and play
The Grace 10 Light Hello Kitty is a limited edition Windows 10 2-in-1 tablet that comes with an exclusive Hello Kitty Pigo keyboard. Weighing just 600 grams, the tablet is a great device to bring along for work and play, and can be slipped easily into a handbag.
Users can choose to use it as a tablet, or snap the device onto the pastel pink keyboard with an etched Hello Kitty monogram to get some quick work done like a laptop. The keyboard also acts as a cover and a stand for the device, allowing users to decide how best to use the device – whether for work or for play.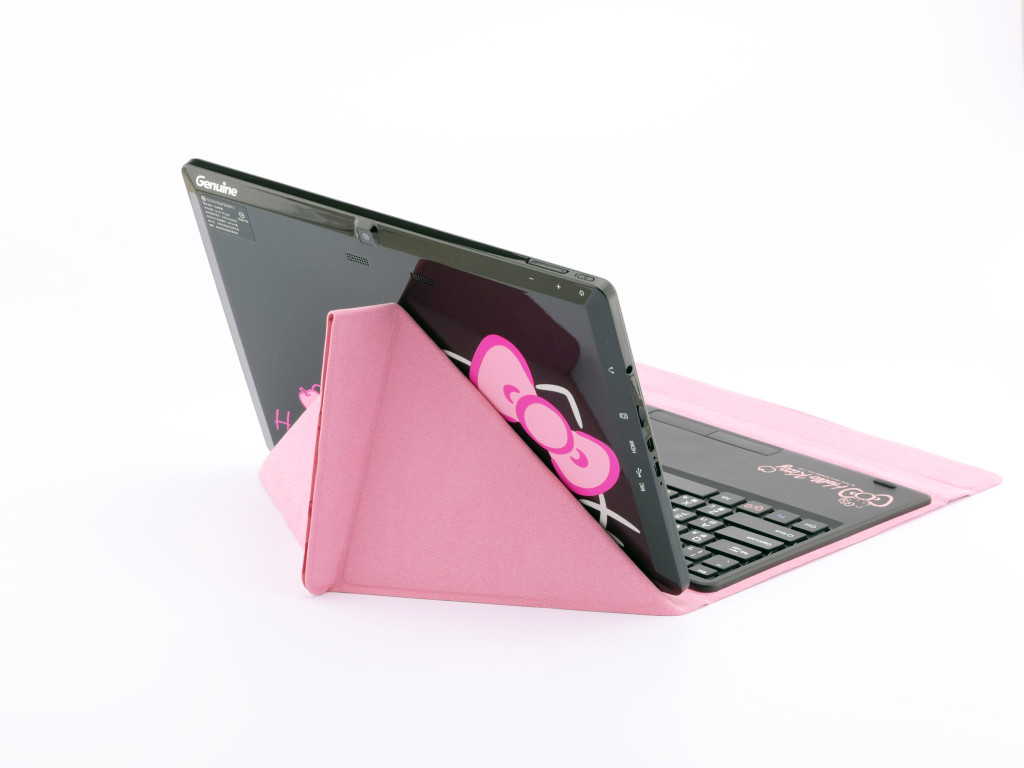 The Grace 10 Light Hello Kitty Windows tablet delivers productivity on-the-go beneath its adorable exterior. Powered by the Intel® Atom™ Z3735F processor and a 2GB DDR RAM, the device provides uncompromised performance for users who need a device that delivers performance. It also sports a micro USB port and a microSD slot for up to 32GB of additional memory space.
Running on Microsoft's latest operating system, Windows 10, users will also be able to unlock new computing experiences, including an all-new browsing experience with Microsoft Edge, as well as Continuum, where apps on Windows 10 will scale accordingly to the mode your device is in. You can simply switch from a traditional desktop mode to a tablet mode when you snap the Grace 10 Light tablet off the Hello Kitty Pigo keyboard, knowing that the screen will display beautifully and transition smoothly for your personal computing needs.
Microsoft Office Mobile apps will be available for download for free on the Grace 10 Light tablet, enabling users to be productive and get some quick work done from the get-go. Users who prefer a full Office experience can consider an Office 365 Home or Personal subscriptions, where more functionalities are enabled, and ensuring that Office is constantly kept updated with the latest features as they become available.
For the Hello Kitty fanatics, the Grace 10 Light tablet also sports a series of limited edition Hello Kitty wallpapers specially crafted for this, as well as unique Hello Kitty icons that make the Windows 10 experience an even more personable one.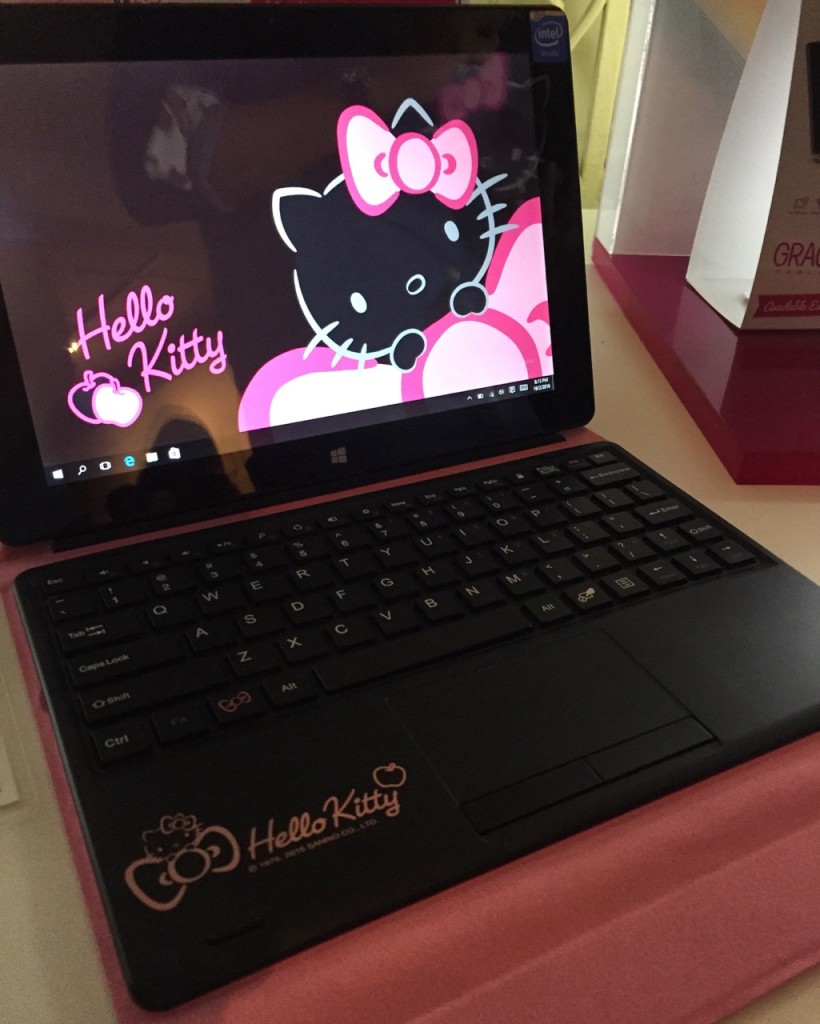 Introducing E-Huge and WMP – Microsoft's China Technology Ecosystem Partner
The launch of WMP's Grace 10 Light Hello Kitty tablet will mark E-Huge Technology Limited's first device launch in Singapore. The Hong Kong-based technology company has over 20 years of experience in developing and manufacturing hi-tech electronic products, and as one of Microsoft's key China Technology Ecosystem (CTE) partners, E-Huge will continue to develop new Windows devices suited for the varying needs of consumers today.
"We have been channelling focused efforts and resources on Windows devices development, which covers both hardware and software integration and development. Last year alone, we shipped over 450,000 units of Windows devices to markets worldwide. Our goal is to provide innovative yet competitive solutions that boast good quality and cater to the demands of markets worldwide, and we see Singapore as an important market in our global expansion plans," said Roger Chan, General Manager of E-Huge Technology Limited.
"The Grace 10 Light tablet that is launched under our brand, WMP, also represents our vision of 'We aiM for Pride.' Our goal is to produce innovative products that are affordable and enjoyable which will appeal to everyone, as we hope that our customers can start their colourful and exciting technology journey with us!"
"At Microsoft, we believe that technology should be functional yet personal. Windows 10 offers an opportunity for our partners to deliver a more personal computing experience by delivering a wider range of products that are suited for every needs. We are heartened that since launch, we have seen more than 200 million devices on Windows 10. This is indeed testament from our customers on the operating system that is delivering a familiar yet innovative experience," said Arthur Huang, Director, Consumer Channels Group, Microsoft Singapore.
"We are pleased to see our partners such as E-Huge Technology Limited and BEST Denki delivering a broad range of new, attractive and functional Windows devices for customers in Singapore. The Grace 10 Light Hello Kitty Limited Edition Windows 10 tablet is a start, and we believe that this will be a start for many other Windows 10 devices to come."
More information about the product and ongoing deals can be found at https://go.bestdenki.com.sg/promo/hello-kitty-tablet.
*Terms and Conditions apply, please visit https://www.microsoft.com/singapore/promos/ for details.
About Best Denki Best Denki is a leading electrical and electronics retailer which provides the widest and largest range of electronics products.
About E-Huge Technology Limited Founded in 1994, E-Huge Technology Limited is an innovative corporation who providing a total solution of Microsoft IT and Consumer Electronics product development.
About Microsoft Founded in 1975, Microsoft (Nasdaq "MSFT") is the worldwide leader in software, services, devices and solutions that help people and businesses realize their full potential.
* Information and Pictures Courtesy of Microsoft Singapore, IN.FOM, E-Huge Technology Limited and BEST Denki *