LG Christmas Gift Guide 2018
The Christmas festive season is upon us as we enter into the month of December 2018. Have you started getting your Christmas gift for your family, loved ones and friends? No worries if you haven't started your Christmas shopping! LG has an excellent and diverse range of electronics and gadgets for the home, kitchen, entertainment and consumer technology fans!
There is something for everybody! Let me share this wonderful LG Christmas Gift Guide 2018 with you –
Carry on the Tradition of Watching Christmas Classics with the B8S OLED TV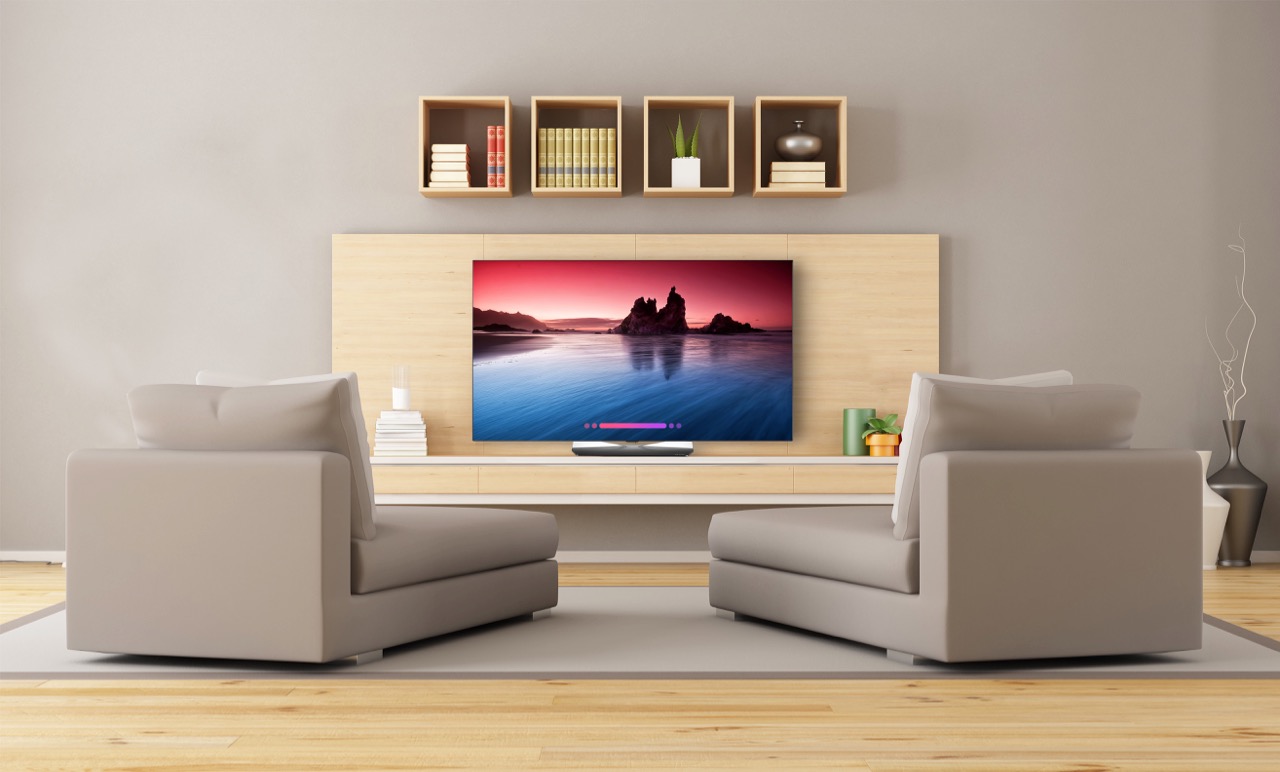 Enjoying Christmas movies is a tradition for many families. The B8S OLED TV, with its superb image and sound quality, makes an ideal solution the whole family will appreciate. It features 4K Cinema HDR, which brings a truly cinematic experience to the home. By using LG's proprietary algorithm, Enhanced Dynamic Tone mapping, the TV processes HDR images dynamically frame by frame. It also supports Dolby Atmos®, which offers object-based surround sound for the best audio-visual experience possible. Whether it is an animation or action-packed blockbuster, the B8S OLED TV will deliver an immersive and thrilling viewing experience.
SK10Y Completes the Home Theatre Experience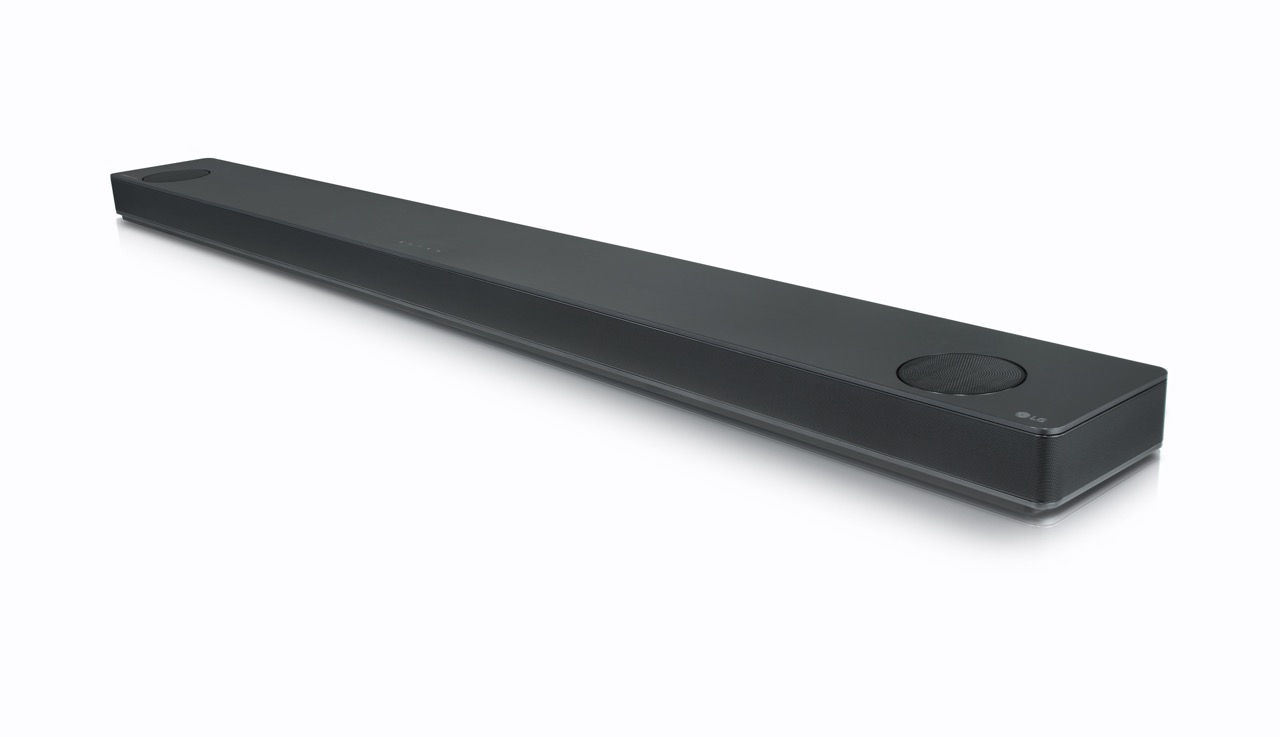 With the LG B8S OLED TV delivering a superior visual experience, the LG SK10Y sound bar elevates the movie night experience at home to a cinematic level. Offering 550W of powerful output and supporting 5.1.2 channels by harnessing the power of Dolby Atmos®technology, its sound is immersive. Feeling as if you are in the middle of the action, unique "sound objects" can be placed anywhere in a three-dimensional space, including the ceiling, to evoke a sense of heightened realism. The SK10Y also includes a pair of up-firing speakers to envelop the listener from every angle. Hear the jingle of bells, the crystal-clear vocals of carolers, and get into the spirit of Christmas!  
XBOOM Go Speakers Create the Right Party Atmosphere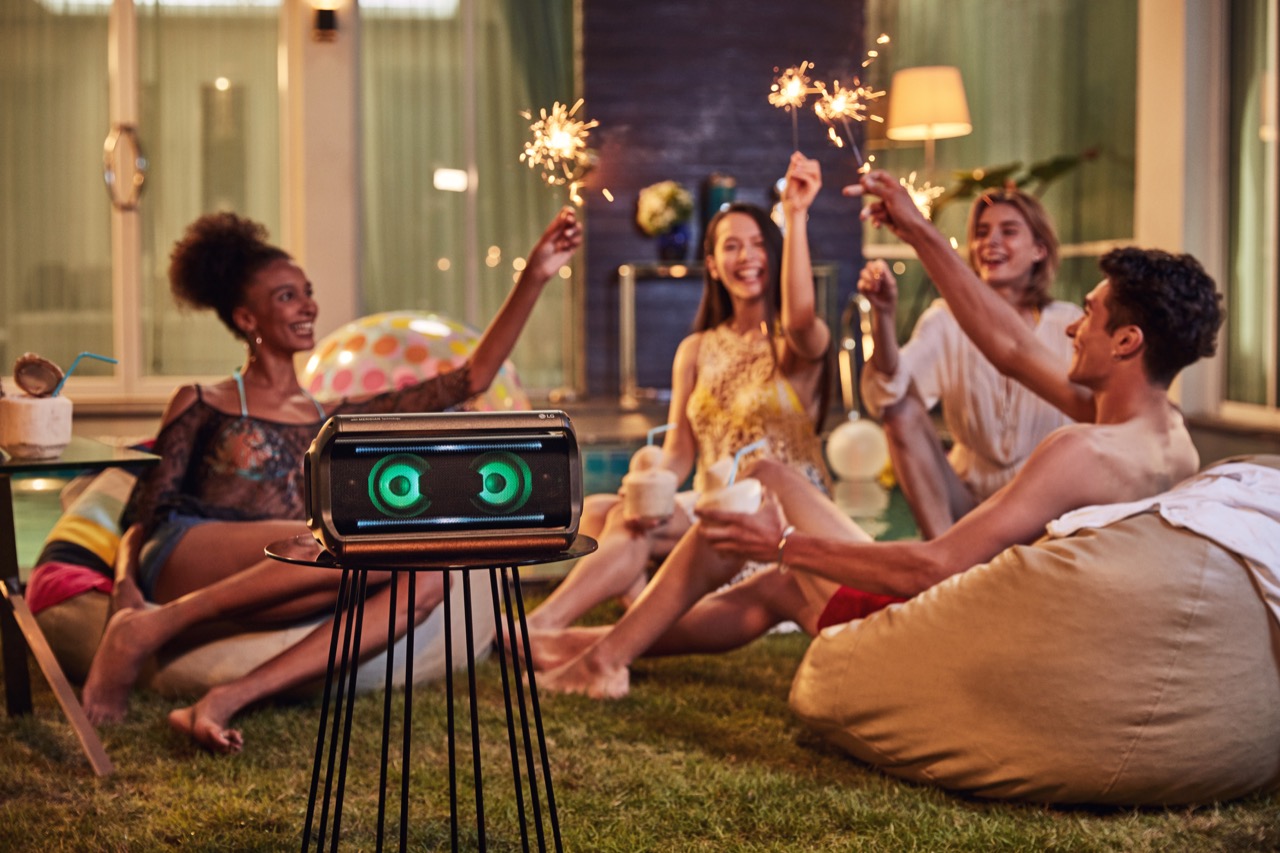 Music sets the mood of a party — with the reliable XBOOM Go portable speakers, you can turn any space, from beaches to living rooms and parks, into a dance floor. Despite its compact size, the speakers pack many powerful features. Turn on Enhanced Bass[1]for a stronger bassline and a richer, more harmonious audio experience. The Clear Vocal[2]mode ensures the vocal range remain crisp at any volume, so that everyone can hear the singer's vocals clearly and join in for a Christmas singalong. Buoyed by the aptX™ HD[3]technology, the speakers also support superb lossless 24bit/576kbps hi-res streaming audio, so you can stream your favorite tracks via your smartphone without compromising on audio quality!On top of that, the built-in lighting[4]can pulse in multiple colors to the beat of the music, completing the party's atmosphere. Having a pool party? No problem. The XBOOM Go speakers are splash proof, with ratings of up to IPX7[5]to keep the party g anywhere.
[1]Only available for PK5 & PK7
[2]Only available for PK5 & PK7
[3]Only in PK5 and PK7, aptX included in PK3
[4]Only in PK5 and PK7, sparkle strips in PK3
[5]IPX5 rating for PK7 & PK5, IPX7 rating for PK3 
Preserve and Share Precious Moments Instantly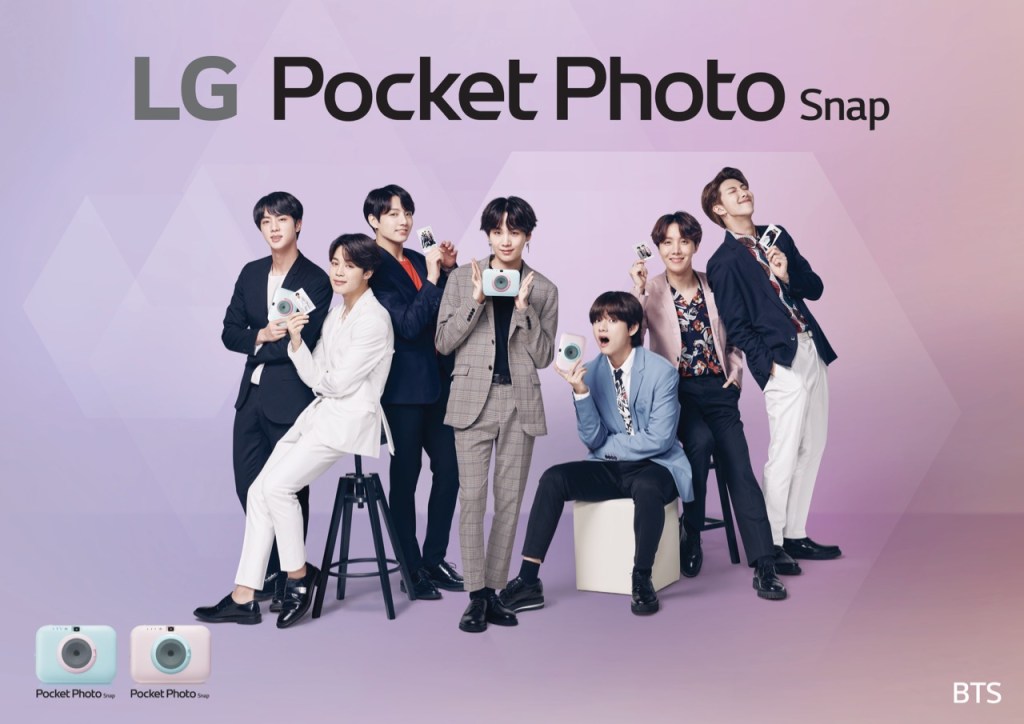 Never miss a moment with LG's PC389 Pocket Photo Snap. This hybrid of an instant camera and a portable printer allows you to capture meaningful moments and share the printed photos for keepsake. It comes with fun features such as the black-and-white mode, which replicates the style of photos taken by an analog camera. Expect nothing less than the most vivid shots thanks to itsfive-million-pixel resolution and 30-image printing capacity on a charged device. It also connects to a smartphone and PC tablet via Bluetooth to print photos taken by other Android and iOS devices. 
Capture High-quality Photos No Matter the Environment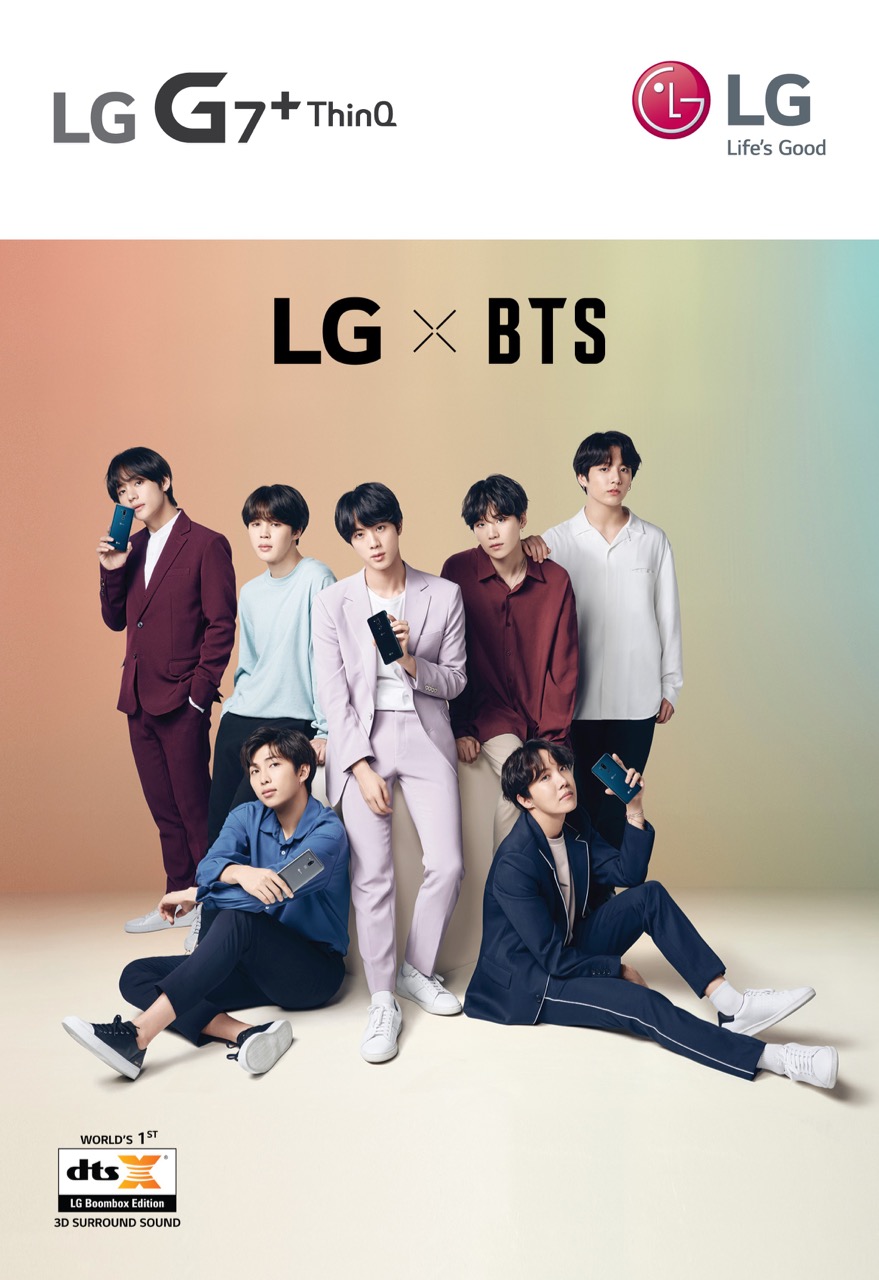 Need a reliable camera solution that you can use for different gatherings? Look no further than the LG G7+ThinQ, which comes with an 8MP front camera and 16MP rear camera in both standard and Super Wide Angle configurations. The Super Wide Angle lens lets you fit in more details, so you can capture the stunning backdrop of Christmas lights or take a group photo without squeezing. The LG G7+ThinQalso comes with a Super Bright Camera that brightens imagesup to four times more than typical photos shot in dim light, ideal for shots taken on a Christmas night out. The LG G7+ThinQ is also compatible with the PC389Pocket Photo Snap, so you can print these memories immediately
See All Your Party Snacks and Beverages at a Glance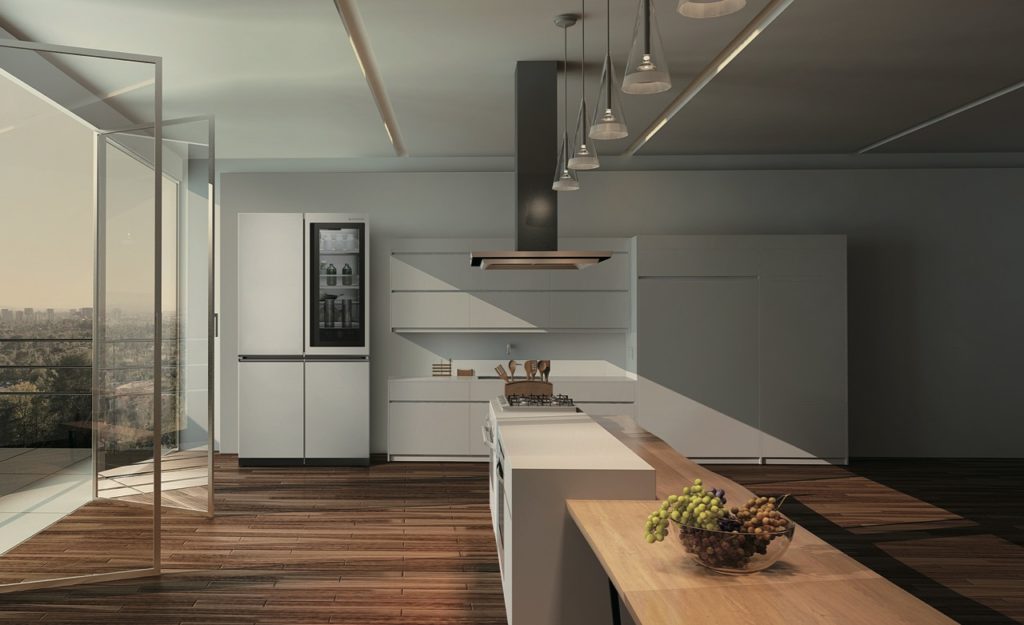 Stocking up on groceries to prepare for a Christmas Party? The LG Side-by-Side Refrigerator with InstaView Door-in-Door™ lets you take a glance at your snacks and beverages without the need to open the door. Simply knock twice on the stylish glass panel for the interior to illuminate to peek inside the compartments to check what is available. Let your guests take a sneak peek at the array of festive goodies and log cakes inside before deciding and opening the door, thus limiting cold air loss and keeping the yummy treats fresh and chilled. This award-winning solution now comes in a stylish matte black design to complement the interior of any modern home.
LG NeoChefTM Is Your Helpful Kitchen Companion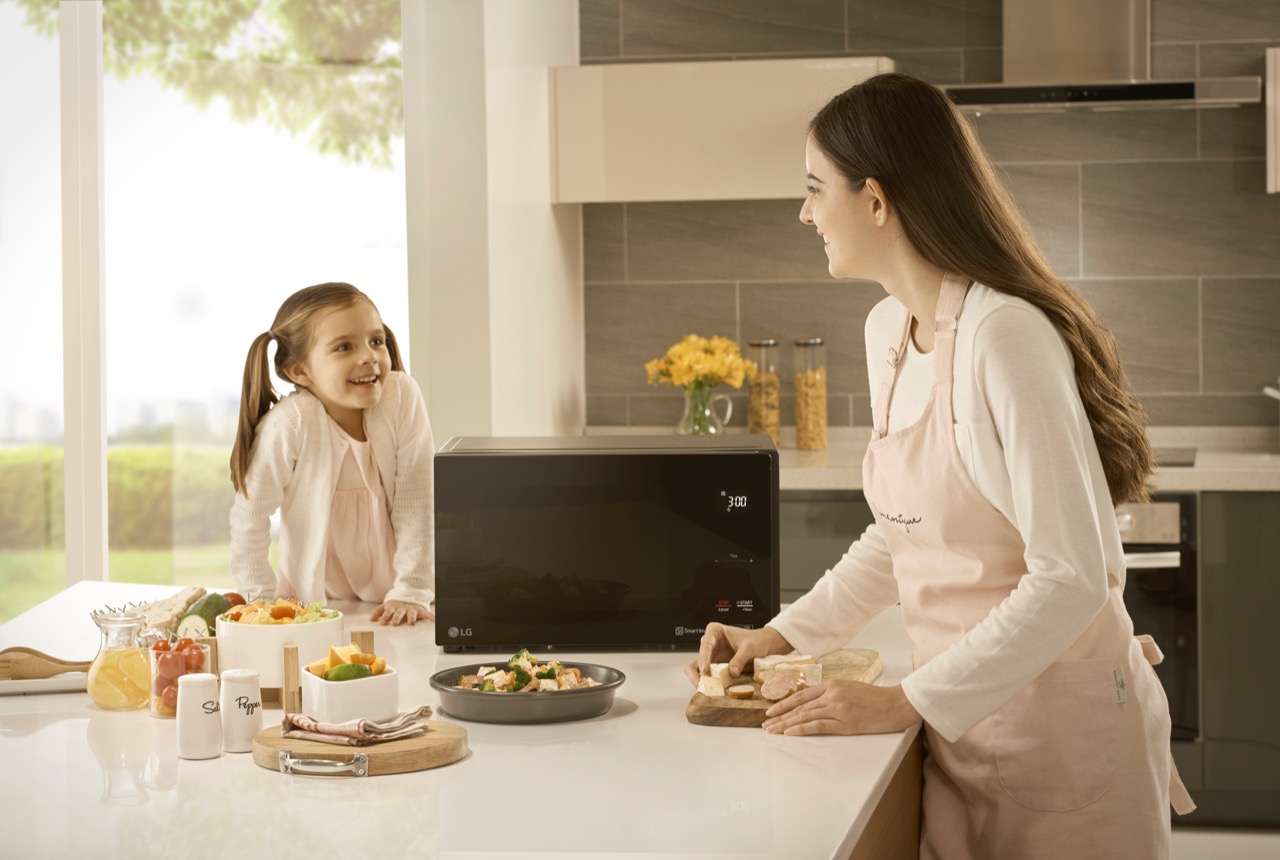 This Christmas, wow your guests with a home-cooked feast — the LG NeoChefTMis a handy appliance that allows you to cook with greater confidence. Thanks to LG's unique Smart Inverter technology, the oven uses its linear power control between 300 to 1,100 watts to evenly cook or defrost turkey or chicken. The Healthy Fryfeature preserves the distinct taste of each ingredient while making the overall dish healthier by reducing fat from any dish by up to 72%[1].Use the oven's specialized settings to make tasty, lactobacilli-infused yogurt for dipping.
[1]Healthy fry function is applied to models with crispy tray. Tested Sample: LG middle sized convection (MJ39XX) / Test Method: LG Internal Test
Always Look Stylish and Dapper with the Time-saving LG Styler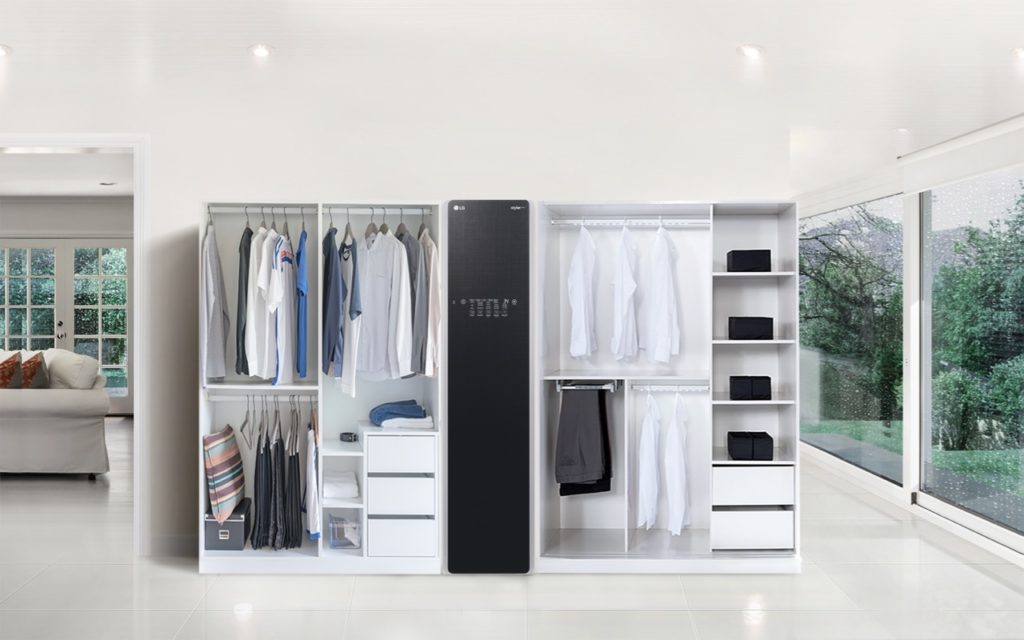 Be the sharpest dresser this Christmas with the LG Styler. Its TrueSteamTMtechnology uses steam to gently sanitize clothing while at the same time eliminating over 99 percent of allergens and bacteria[1]. The Moving Hanger, which operates at 180 revolutions per minute, slides the clothes side to side as they bathe in a mist of steam, reducing wrinkles. Thanks to a special door compartment, the LG Styler can even add a neat crease to dress pants. Effortlessly look your best for those "outfit of the day" Instagram photos!
[1]Certified by the British Allergy Foundation. 
LG HOM-BOT Turbo+Makes Cleanup a Convenient Task
Need to get your house spick and span before your guests arrive? The LG HOM-BOT Turbo+ can handle the cleaning while you sit back and relax. The appliance's upper camera creates a map of the house while the lower camera reads the floor pattern and measures distance to clean hard-to-reach areas. Buoyed by the Smart Inverter MotorTM,it delivers a performance characterized by high efficiency and durability.Out shopping for gifts? Control the vacuum cleaner remotely and use the HomeViewTM feature to monitor the HOM-BOT Turbo+ cleaning progress!
For more information: https://www.lg.com/sg
For more information about current promotions: www.lg.com/sg/promotions
* Information and pictures courtesy of LG Electronics Singapore and Brand Cellar *
Merry Christmas and Happy Christmas Shopping!