A modern home in Singapore powered by Artificial Intelligence (AI), is this just a fantasy? No, it is not! The AI powered smart home is here in Singapore!
Keppel Land, one of Asia's leading property companies and Habitap, Singapore's leading smart living platform developer behind Asia's fully integrated smart management system, recently made an announcement and unveiled the first smart home powered by AI in Singapore.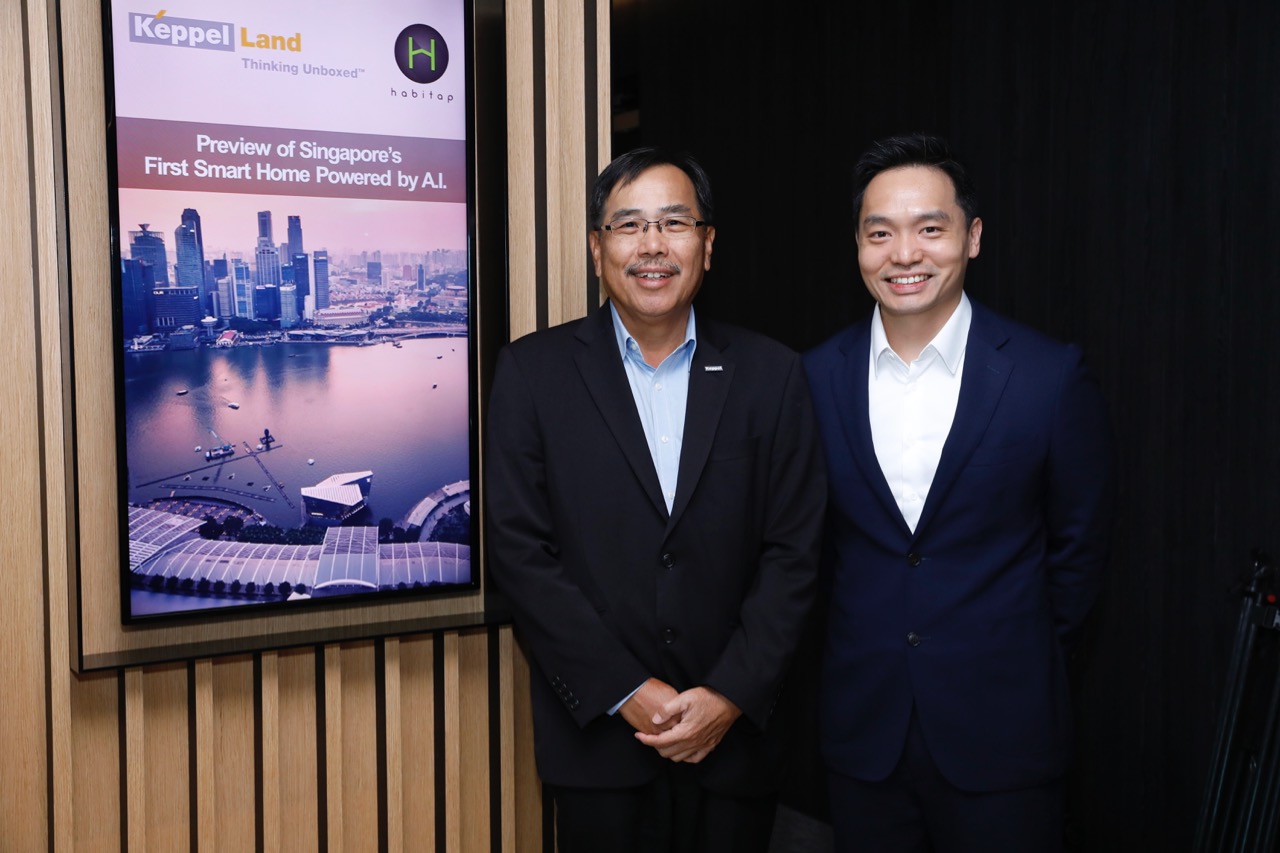 At the media event, guests were able to view a short demonstration of the AI in action at the smart home. With the application of the AI technology into homes, this would be helpful and useful for the family to manage and control home functions, services and facilities on a single platform.
I believe that an AI powered smart home would attract families who are more technology savvy as this technology would enhance their modern lifestyle and living. Personally, I am a fan of an AI powered smart home, been observing, learning and reading up on how AI technology and Internet of Things (IoT) would impact, change and improve our modern living.
Let me share more information on the first smart home powered by AI in Singapore by Keppel Land and Habitap –
The smart home management system currently integrates three core functions of smart home controls, community management and lifestyle services seamlessly on a single platform. It has now been enhanced to incorporate an array of leading-edge features, including A.I. with machine learning capabilities. This enables the application to progressively anticipate users' preferences and usage patterns, thereby automating features and settings to provide seamless and intuitive experiences. These range from providing users with access to their preferred third-party service providers for maintenance of air conditioners and laundry services, for example, to automatic alerts and reminders on security issues, among others.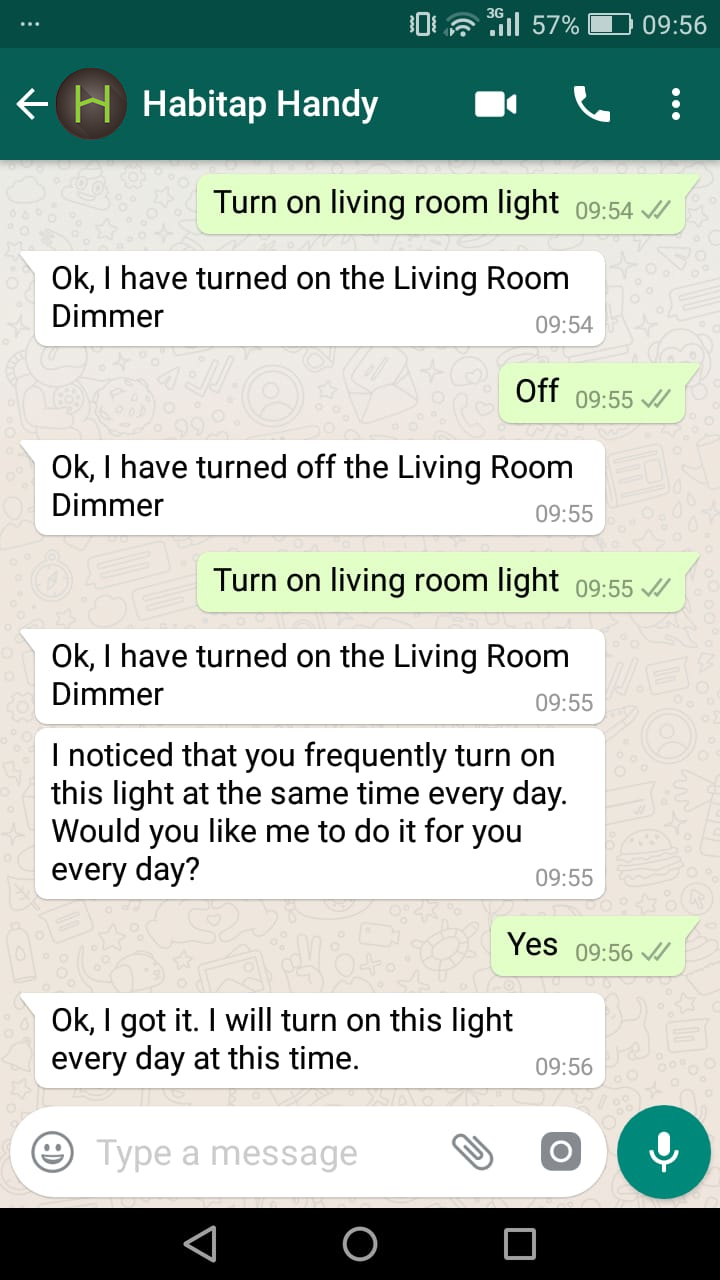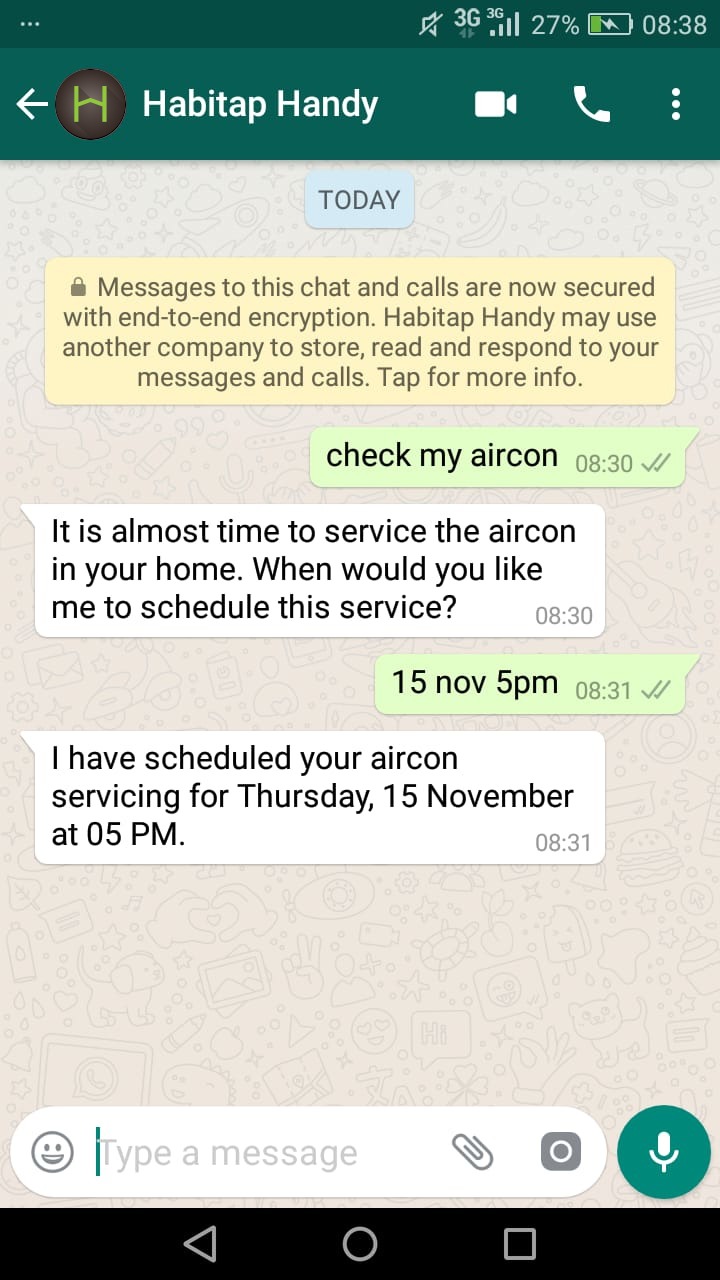 The revolutionary Habitap Lifestyle Assistant, Habitap Handy, also allows users to interact with and easily control devices within their homes, access services such as facilities booking and the visitor management system, as well as enjoy lifestyle services using natural language text and voice messaging on popular mobile messaging applications, such as WhatsApp and WeChat. 
Mr Ng Ooi Hooi, President (Singapore) at Keppel Land, said, "In line with our brand philosophy of 'Thinking Unboxed', Keppel Land keeps itself at the forefront of new technologies and thoughtful innovations that can be seamlessly adopted at our properties. 
"Following the success of the smart home management system which was first rolled out at Corals at Keppel Bay in 2016, we are pleased to extend our collaboration with Habitap on this new system which includes enhancements such as A.I. with machine learning capabilities. This advanced home automation system will be applied at Keppel Land's upcoming residential development at Nassim Hill, and we hope this will provide added convenience to homeowners and improve their quality of life." 
Mr Franklin Tang, CEO and Founder of Habitap, said, "Habitap's goal has always been to integrate smart home features, community management and myriad lifestyle services for a seamless user experience. We are very excited to introduce the new A.I. feature which will provide a harmonious and intuitive living experience for residents, in smart homes that learn. 
"We constantly seek to innovate and improve Habitap. For example, we are incorporating technologies such as facial recognition with A.I. to go beyond just facilitating entry to buildings but to also integrate security, safety and people-locating features." 
At the same time, users of Habitap will be able to interact with and control connected devices within their homes such as door locks, lighting and air-conditioning systems via the customised, integrated platform. Smart smoke detectors within the homes can also send alerts to residents' mobile devices or to the condominium security guards in the event of an emergency.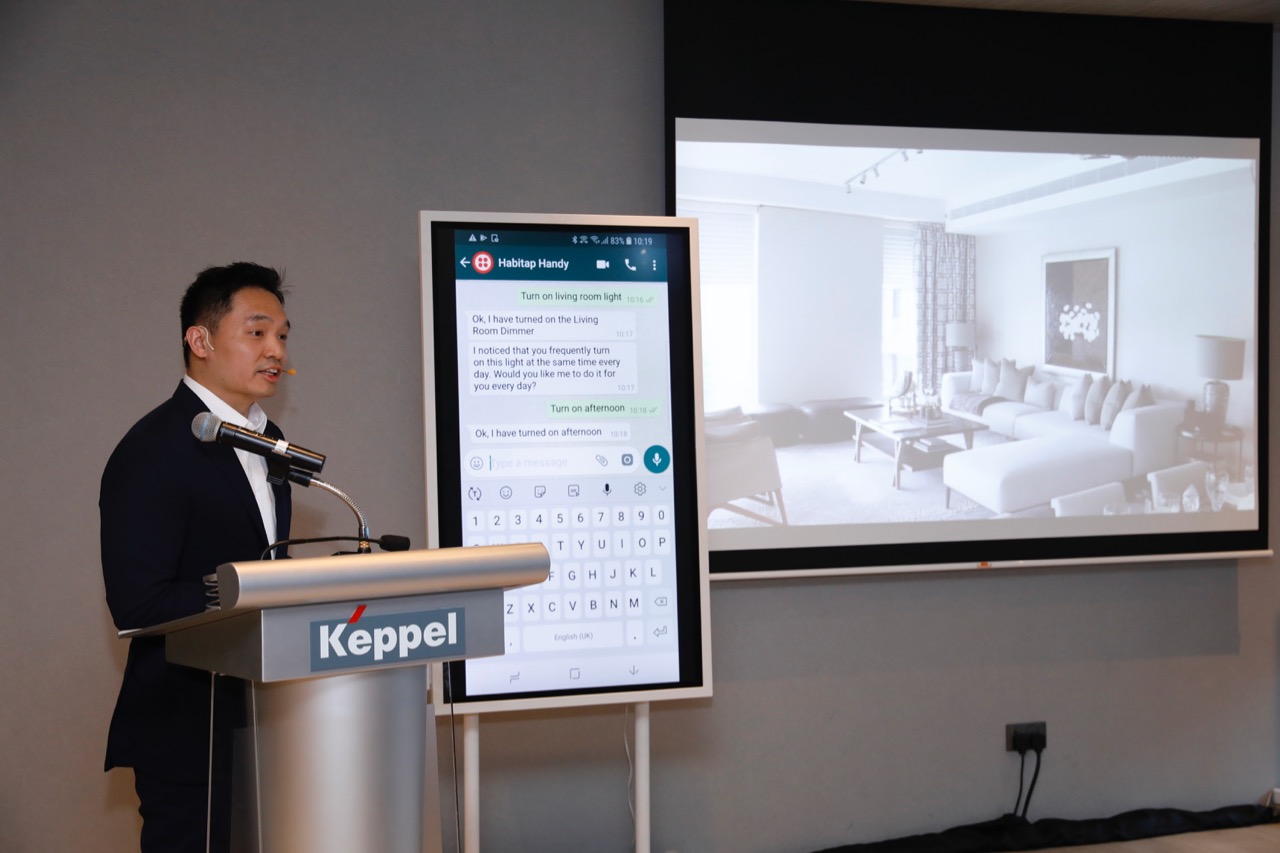 The same mobile application also allows users to seamlessly access condominium management services, such as payments for deposits. For developments with smart parcel lockers, for added convenience, the system enables residents to be notified via the application when their packages arrive in their allocated locker, with a unique code for unlocking. 
* Information courtesy of Keppel, Habitap and SPRG, pictures courtesy of Habitap *