A new age and revolutionary presentation remote, advanced beyond laser pointing at your presentation slides on the screen, allowing you to highlight and magnify on-screen content, engaging your audience even better. This is the latest device announced by Logitech, the Spotlight Presentation Remote.
This is an interesting device, giving presenters something more useful, powerful and fun to work with, a breakaway from the normal routine of presentation and preparation. For those who have to do presentations regularly, the Logitech Spotlight Presentation Remote would be something to consider!
Let me share with you more information, details and pictures on the Logitech Spotlight Presentation Remote –
Logitech (SIX: LOGN) (NASDAQ: LOGI) announced a complete reinvention of presentation control with the Logitech® Spotlight™ Presentation Remote. Unlike the traditional slide clicker or laser pointer of the past, Spotlight is designed to help you become a more confident presenter. Spotlight is an advanced tool that goes well beyond laser pointing, and enables you to highlight and magnify on-screen content in an engaging and powerful way so you can better underscore your point.
"Presentations are nerve-wracking," said Moninder Jain, Managing Director, ASEAN and Vice-President of Logitech. "For most, the main stumbling block is a lack of confidence – we just get nervous. Spotlight is easier to use and, most importantly, gives you new ways to engage your audience versus a hard-to-see laser pointer."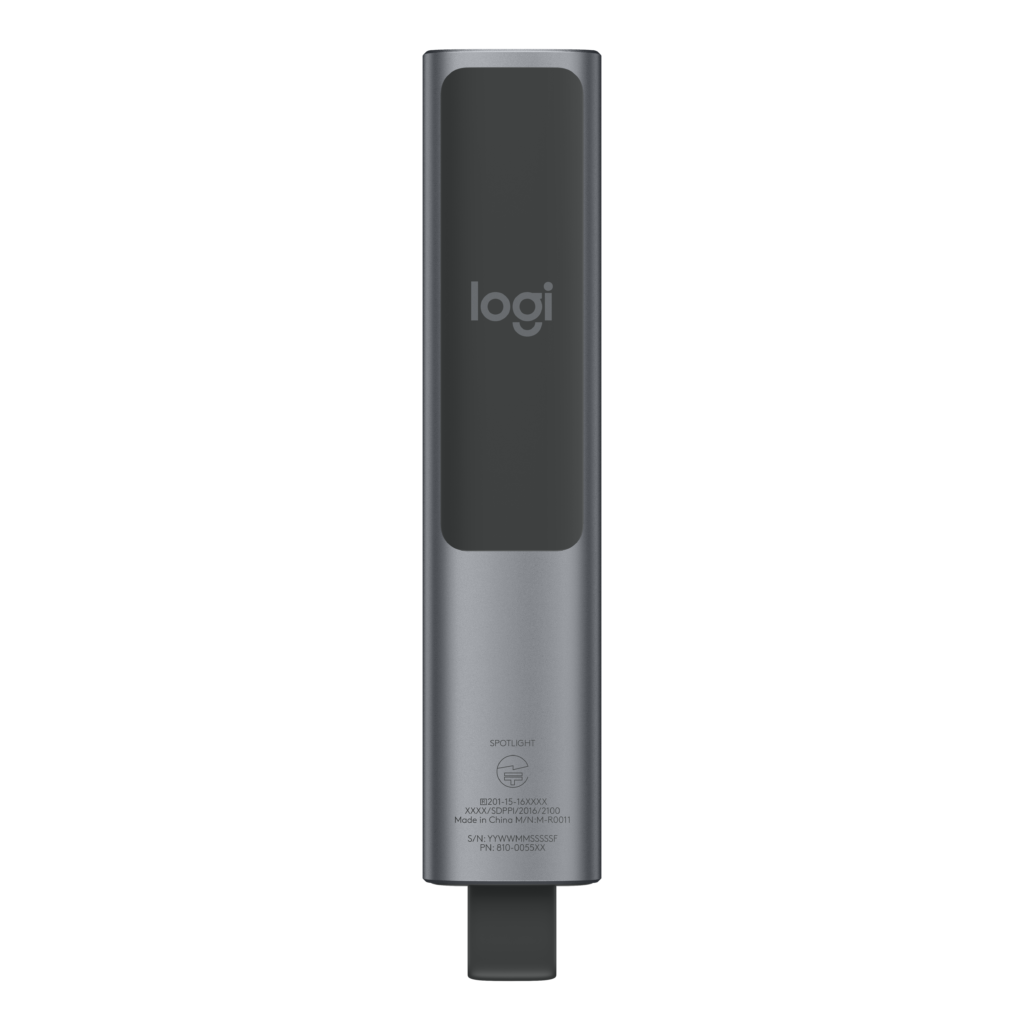 Spotlight is a new standard in presentation control. It allows you to effortlessly navigate slides and interact with on-screen content from up to 100 feet away. With the advanced pointer system you can highlight and magnify points on your slide in pixel-perfect detail, so the audience stays engaged throughout your talk. Spotlight also has mouse-like cursor control to play videos and open links, and unlike a laser, the cursor and highlights are visible to both a live audience and those on a video conference.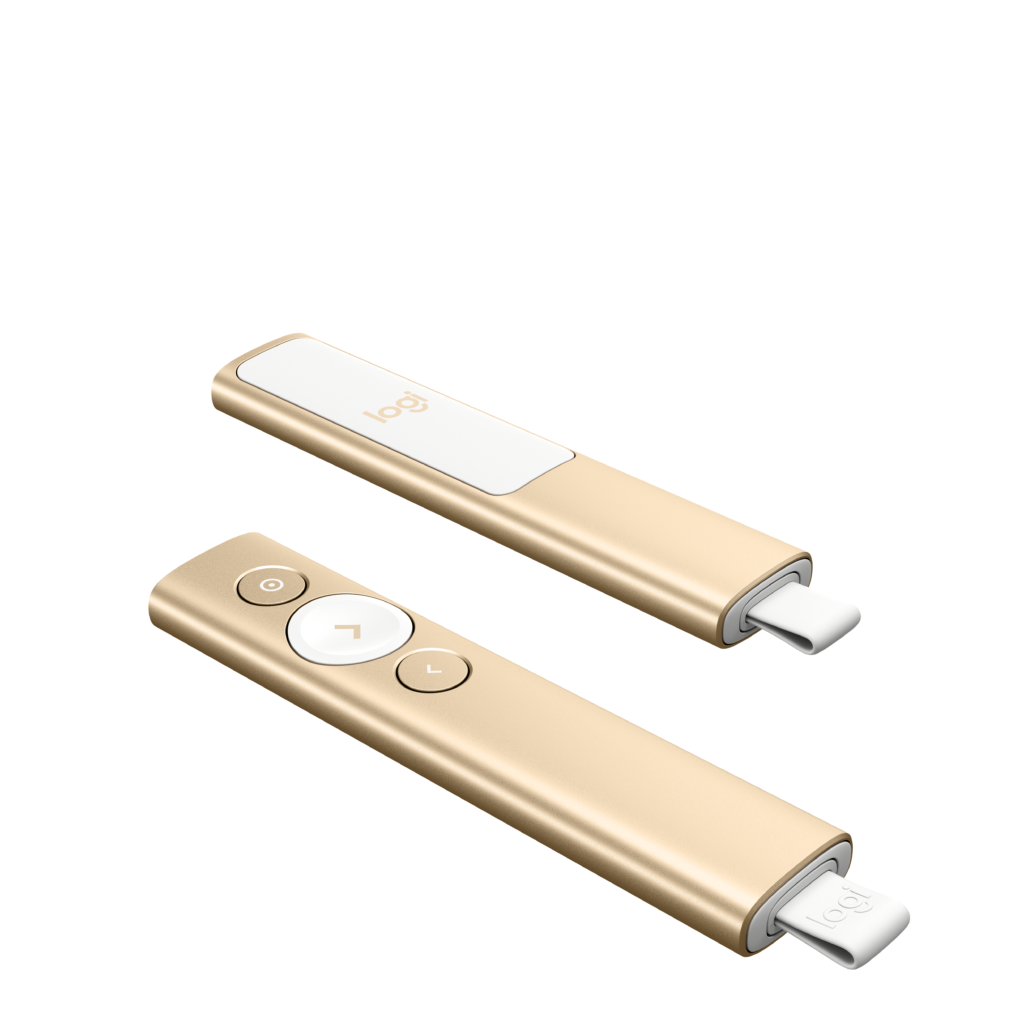 Spotlight pairs with a powerful app so you can set the stage even before your presentation begins. In the app you can toggle pointer mode, set timed vibration alerts or activate more advanced functions like volume control with hand gestures. What's more, the app will be updated with additional features over time, so you'll always have access to the latest in presentation functionality with Spotlight.
"We know how important reliable technology is for helping speakers feel confident on stage," said Lisa Choi Owens, head of global partnerships at TED. "Using technologies like Logitech Spotlight allows our speakers to focus on their talks, and deliver ideas worth spreading."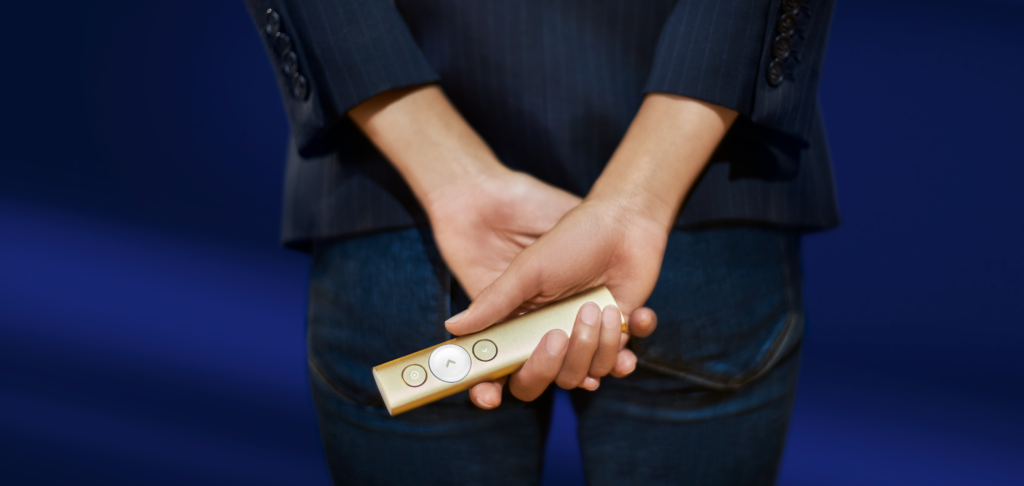 Logitech Spotlight also connects instantly via USB receiver or Bluetooth® Smart technology. It is plug-and-play on most devices and compatible with all popular presentation apps. Plus, it features smart recharging – one minute of charge gives three hours of use – so you will never be caught off guard.
Logitech and TED plan to launch a worldwide search for aspiring communicators who will be invited to participate in an exclusive Spotlight Presentation Academy at the TED Theater in New York. Armed with a Spotlight presentation remote, attendees will have the opportunity to work with industry experts to enhance their presentation skills. Through this program, the two companies aim to inspire and support communities of presenters and idea-sharers worldwide. More details regarding the search will be announced in the coming weeks.
Key Features
Highlight and magnify on screen: Go beyond traditional laser pointing with an advanced pointer system that precisely highlights or magnifies areas of focus in pixel-perfect detail. Create an impression that is visible to in-person audiences and on video conferences.

Mouse-like cursor control: Use the on-screen cursor to play and pause videos, open links, and enjoy a range of rich content interaction.

Smart time management: Spotlight tracks your presenting time and reminds you when it's time to wrap up. You can also activate vibration alerts through the Logitech Presentation app, which allows you to remain focused on the presentation and not the clock.

Versatile connectivity and compatibility: Connect Spotlight to your computer via USB receiver and Bluetooth® Smart technology. It works with Windows, Mac OS and all popular presentation platforms including PowerPoint, Keynote, PDF, Google Slides and Prezi.

Quick recharging and extended range: Spotlight can be quick charged in one minute for three hours of use. It also has a 30-meter (100-ft)* operating range so you can move and present freely, even in large size rooms.

Product Specifications

Product dimensions:

Height: 12.1 mm

Width: 28.1 mm

Depth: 131.3 mm

Weight (incl. battery): 49.2 g

Proprietary receiver dimensions:

Height: 6.8 mm

Width: 17.2 mm

Depth: 40.4 mm

Weight: 3.3 g

Warranty

1-year limited hardware warranty
Availability
Logitech Spotlight Presentation Remote is available from Logitech and Apple for a suggested retail price of $169.00, and will be available from additional retailers worldwide in March.
For more information about the product's features and functionality, please visit Logitech.com, our blog or connect with us on Facebook.
* Information, details and pictures courtesy of Logitech and SPRG *