Logitech K375s Multi-Device Wireless Keyboard and Stand Combo
Logitech recently launched a new multi-device wireless keyboard and stand combination, the Logitech K375s. I personally own a Logitech wireless keyboard, the K380 Multi-Device Bluetooth Keyboard and reviewed a number of their other wireless keyboard models such as the Logitech K780 and K480.
The Logitech K480 was a multi-device wireless keyboard with stand combination that was built together in one device, that allowed users to switch around their smartphone, tablet and computer with the switch of a button.
For the Logitech K375s, the design and concept (in my personal humble opinion) was improved from the K480 model, incorporating a full fledged keyboard (with the number pad) and a separate stand for your smartphone or tablet, thus giving you the flexibility to place the stand at your preferred location whereby you can look at your big monitor, along with the stand at the side.
Let me share with you more information and details of the Logitech K375s from the press release information below –
Logitech announced the Logitech K375s Multi-Device Wireless Keyboard and Stand Combo, a full size computer keyboard with a versatile rubber stand for your smartphone or tablet. With the touch of a key, you can type on – and switch between – any three paired devices you keep at your desk.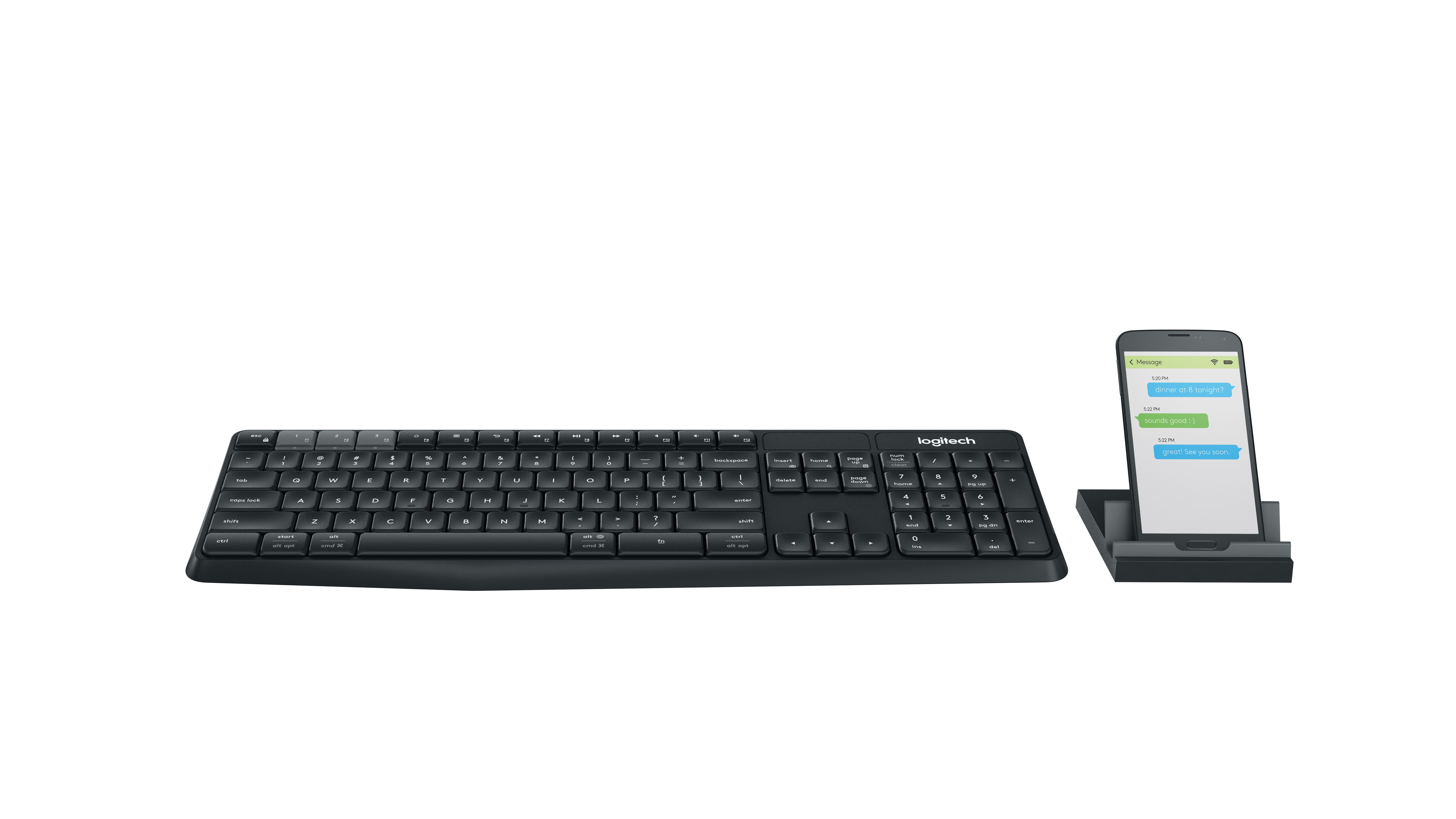 Key Features
Switch easily between devices : The K375s Multi-Device Wireless Keyboard and Stand Combo is compatible with any computer, smartphone or tablet.* Start typing on your computer, then switch and type on your phone or tablet at the touch of a key.
Full-size layout and special function keys : Experience quiet and comfortable typing with large, concave keys in a full-size and familiar layout, including a convenient number pad and spill-resistant design.
Universal stand : A separate universal stand with rubber base securely holds a variety of devices – from smartphones to tablets – at the ideal angle to read and type.**
OS-Adaptive : Whether Windows or Mac, Android or iOS, you can enjoy a familiar keyboard layout, including your favorite hotkeys and shortcuts.
Dual connectivity channel keys : With the K375s Multi-Device Wireless Keyboard and Stand Combo, you can choose the best way to connect the device. It comes with a Logitech Unifying™ USB receiver and Bluetooth® Smart technology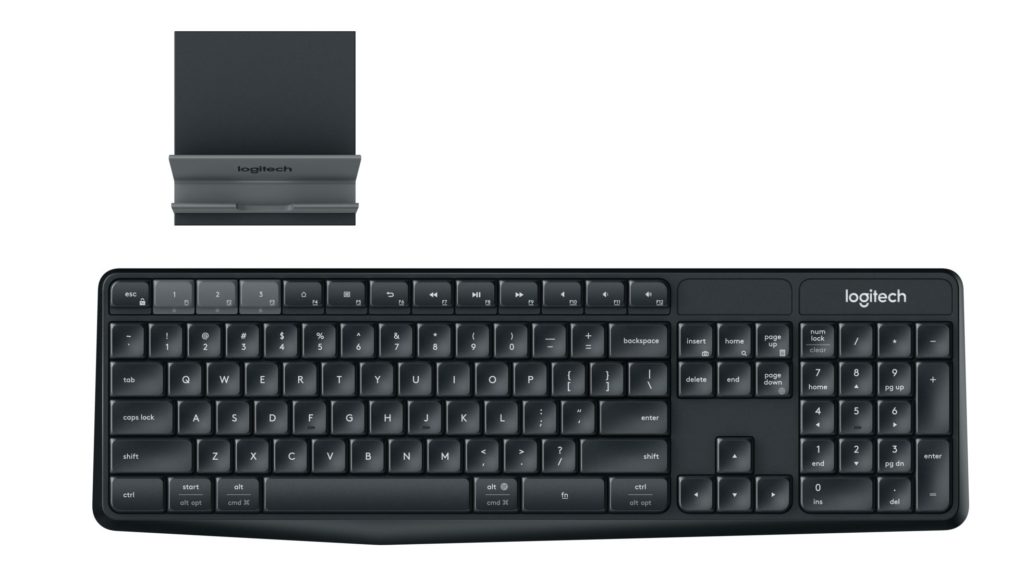 Product Specifications
Dimensions
Height: 5.41 in (137.5 mm)
Width: 17.15 in (435.5 mm)
Depth: 0.81 in (20.5 mm)
Weight: 1.05 lb (475 g) with 2x AAA battery / 15.0 oz (425 g) without battery
Warranty
1-year limited hardware warranty for AMR, AP and CN
Availability
The K375s Multi-Device Wireless Keyboard is available at Logitech for a suggested retail price of SGD$345 at authorised Logitech retailers except Challenger.
For more information,  please visit Logitech.com.sg or connect with us on Facebook.
* Information and pictures courtesy of Logitech Singapore and SPRG *