In today's workplace environment, take a break and reflect back on how much it has changed over the past 5 to 10 years, followed by the past 10 to 20 years. How much, how big and drastic the changes in the workplace environment over all these years? Now, look at your current workplace, technology and innovations, the disruptions and changes to our work environment. What does the future workplace looks like?
In a recent media event organised by Dell, titled Dell Future Workplace, I had a glimpse into the upcoming changes to how our future workplace might look like (in some cases, they are already into our working environment). During the introduction by key Dell management staff, this quote resonates with me
"The next industrial revolution is upon us"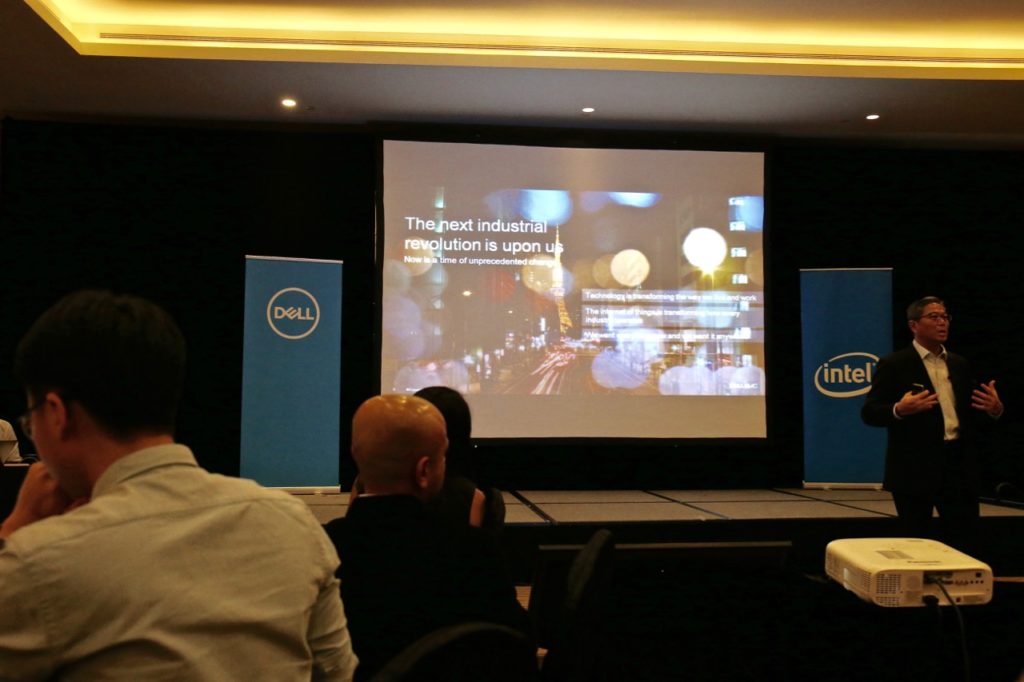 The Internet of Things (IoT), gadgets, devices and with the boom of social media and internet usage, lots of disruptions are taking place right here right now. There are more changes coming such as 5G networks, 8K video broadcasting. How true indeed, the next industrial revolution is upon us, coming to us fast and furious. Innovate and adapt or else you be disrupted.
Look at the way how technology, innovation and work lifestyle is changing (and disrupting) how we do our work and approach our workflow. At Dell Future Workplace, I discovered some Dell products that caught my interest, for the mobile workforce – On The Go Professionals and specialised workers – Creative Professionals. I will share in another article on my photography and travel interest site, in the area of Dell Future Workplace for Creative Professionals because I am a photographer as my main profession.
In my side profession (a.k.a. taking on other jobs) I am working in the areas of marketing (mix of digital and traditional), social media, writing (blog). Therefore, On The Go Professionals also strikes a common bond with me and my workflow.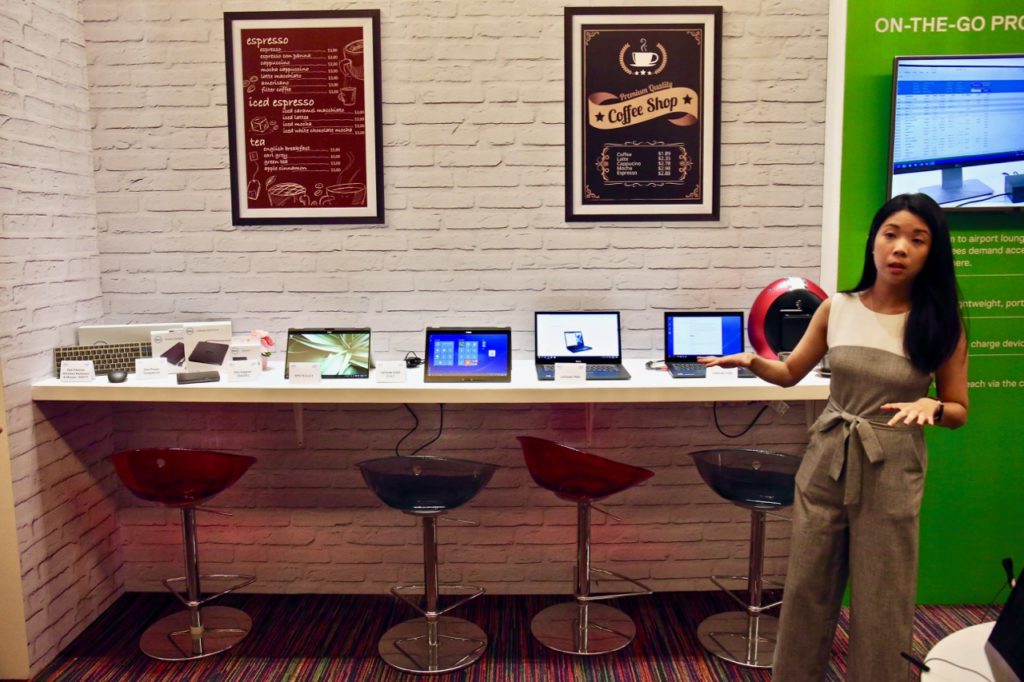 What are the new, interesting and amazing Dell family of products for the Future Workplace? Let me share with you, especially the business owners on the range of Dell commercial products showcased at the Dell Future Workplace event –
Dell commercial devices refresh
Dell's line of OptiPlex, Latitude and Precision commercial products get upgraded with 7th Gen Intel® Core™ processors, USB-C with Thunderbolt™ 3 connectivity options and updated professional graphics from NVIDIA and AMD.
The award-winning 12-inch Latitude 5285 2-in-1 weighs less than 1kg and features a unique auto-deploy kickstand that extends up to 150 degrees for multiple viewing angles and has multiple connectivity options.
For desktop lovers looking for space-saving designs, Dell has redefined the desktop experience with an updated line of OptiPlex small and micro form factor desktops. These sleek products provide full desktop performance and productivity in compact chassis that can be mounted behind corresponding displays with our innovative AIO stands or under a table to free up desk space.
Dell Canvas – Work at the speed of thought
What began as the Dell smart desk concept in 2014 evolved into Dell Canvas—a new category of smart workspace technology that expands creative productivity for content developers and designers. The 27-inch QHD smart workspace can be used at an angle or flat on a desk so professionals can create, communicate and express their thoughts and ideas as naturally as they do with pen on paper. For example, through the use of touch, digital pen and totems, the Dell Canvas turns drawings into part of the digital workflow and enhances collaboration. Developed in partnership with Microsoft Corp. and powered by virtually any Windows 10 device, Dell Canvas plugs seamlessly into software solutions from partners including Adobe, Autodesk, AVID, Dassault Systems, SolidWorks and Microsoft to unleash the creative genius in everyone.
Dell XPS 13 2-in-1 – Designed for the home and business
Launched in Singapore earlier this March, the world's smallest 13-inch 2-in-1[1] offers a 360-degree hinge for multiple productivity and viewing options using Continuum, up to 15 hours of battery life[2] and eye-popping clarity with a gorgeous QHD+ (5.7M pixels) InfinityEdge touch display—another first for a 2-in-1.
The fan-less design keeps it silent and the quick-booting solid state drive has it up and running in seconds. And for working professionals, the XPS 13 2-in-1 functions as a business laptop with security features and can be configured with 7th Gen Intel® Core™ vPro™ processors, Dell BIOS and manageability software—all backed by Dell's global ProSupport services.
Precision 5720 AIO – The best sound quality of any all-in-one PC
Some All-in-One (AIO) PCs on the market today treat the audio experience as an afterthought. Co-created with Jack Joseph Puig, Grammy™ award winning producer and director of creative innovation at Waves Audio, the new Precision 5720 AIO, cranks sound to a whole new level with built-in audio quality that previously required an external sound bar. With full frequency range high-fidelity audio built in, it delivers the best sound available in an AIO with 10 speakers pumping out sound at 50W per channel.
The viewing experience is equally impressive with a beautiful 4K Ultra HD (3840 x 2160) edge-to-edge touch display supporting 100 percent Adobe RGB color gamut. The Precision 5720 AIO delivers more performance options with Intel® Xeon® processors, AMD Radeon™ Pro graphics capable of powering VR and outstanding reliability with ISV certifications for top programs like AVID and SolidWorks, as well as leading security and manageability software.
* Information and details courtesy of Dell *
Personal thoughts and views
Being a small business owner myself (photography profession + marketing / social work), some of the Dell products caught my attention, the Dell XPS 13 2-in-1, OptiPlex and Precision AIO and Dell Canvas. There is also the Latitude 5289 2-in-1, not too bad in technical specifications and performance, however, I might be more leaning towards the XPS 13 2-in-1.
The OptiPlex looks really small yet they are packed with some powerful technical specifications. Moreover, they have a few different range of models and also the All-in-One Desktop solutions to your business needs.
I will give the Dell Canvas and Precision 5720 AIO more attention in a separate article post on my photography and travel interest site.
At the Dell Future Workplace event, there were zones setup by businesses to showcase how various Dell products played a part in their working environment and workflow.
Dell Future Workplace – On The Go Professionals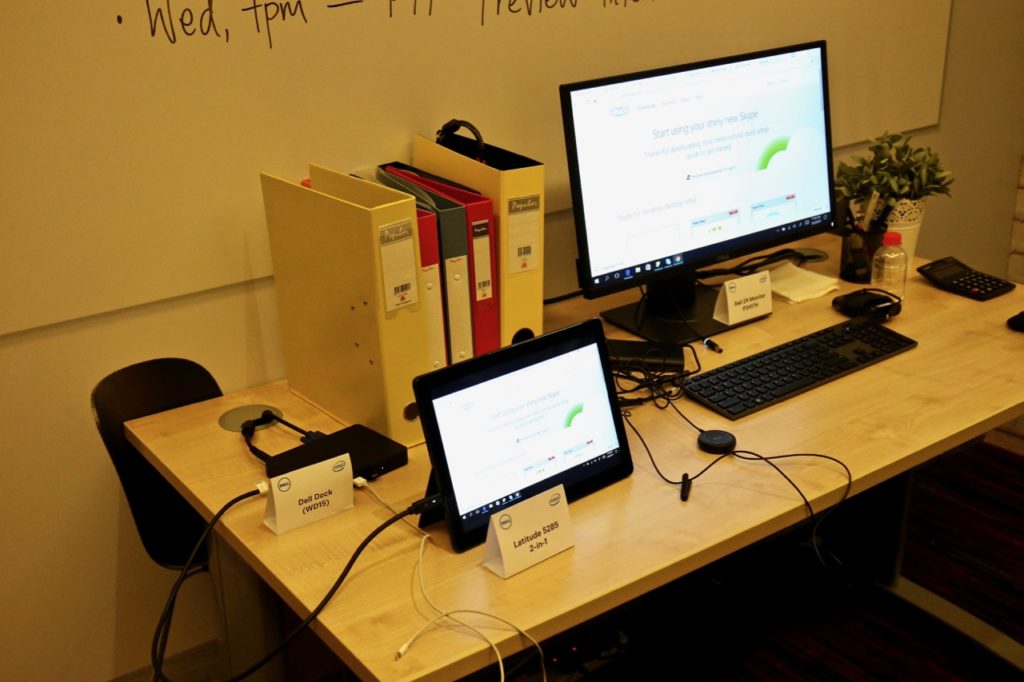 Dell Future Workplace – Desk Centric Workers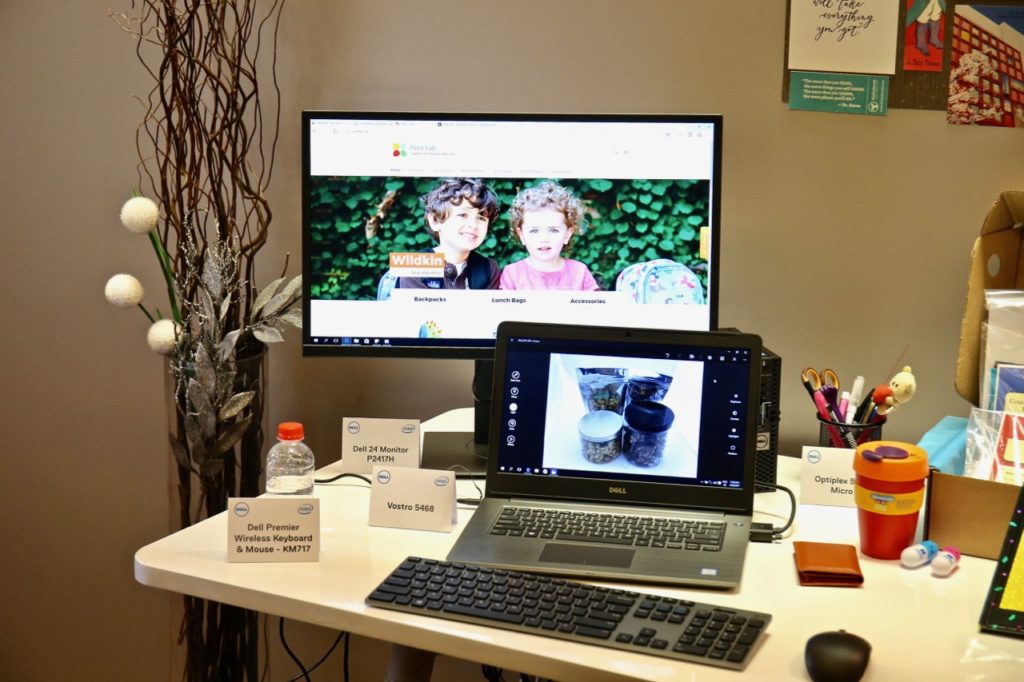 Dell Future Workplace – Specialised Workers (Experiential Workers)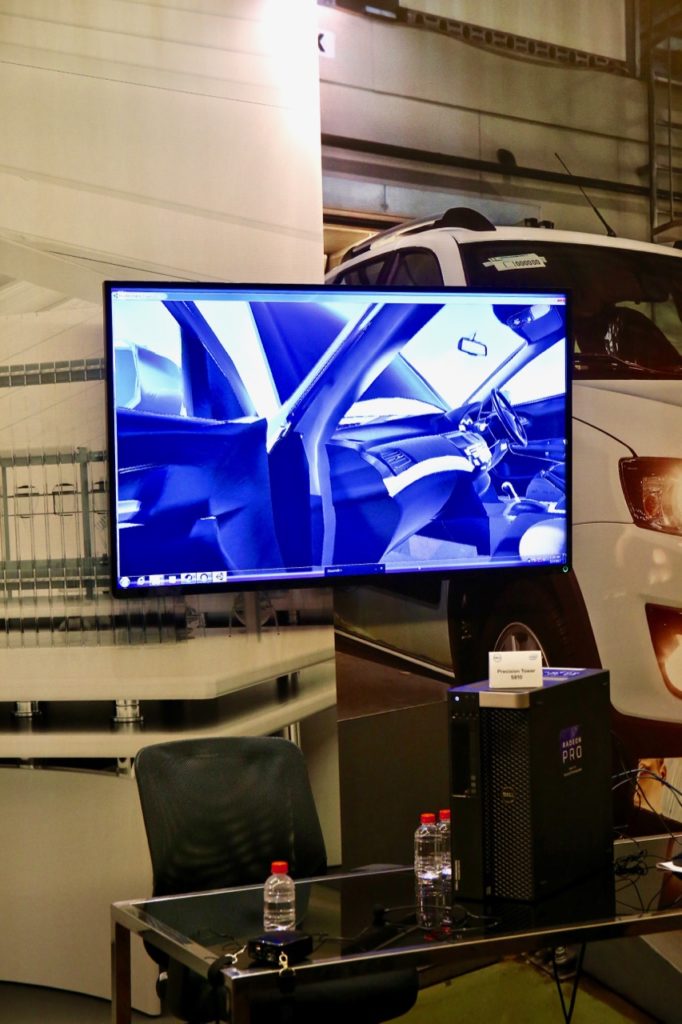 Pricing and availability
All products are available through Dell and its authorized partners
If you are a small business owner or a medium to big company size workforce, Dell workplace solutions are there for you to look into. Mix and match your needs with the various types of Dell Future Workplace solutions.
Personally, my ideal Dell Future Workplace setup in the context of the "On The Go Professionals" would be Dell XPS 13 2-in-1, OptiPlex and a Dell Ultra Sharp Monitor.
[1] Based on Principled Technologies Report of November 2016, the smallest refers total surface area of the notebooks.
[2] MobileMark 2014 battery benchmark: XPS 13 2-in-1 tested with 7th Gen Intel Core i5, 8GB RAM, 128GB SSD and FHD display. Based on testing using the MobileMark 2014 battery life benchmark test. For more information about this benchmark test, visit www.bapco.com. Actual battery life may be significantly less than the test results and varies depending on product configuration and use, software, usage, operating conditions, power management settings and other factors. Maximum battery life will decrease with time.