New Dell Inspiron 13 7000 Series 2-in-1 Device
Dell recently launched their new Dell Inspiron 13 7000 Series 2-in-1 Device, I was invited to the event and had a short hands on experience with the powerful featured-packed 2-in-1 Device, a laptop and a tablet combined together, ideal for the business owner that is always on the move and for their multi-tasking business/work requirements. The Dell Inspiron 13 7000 Series 2-in-1 Device is also ideal for students too, to have the best of both worlds, a powerful laptop and tablet together in one device for their studies and leisure. Let me share with you more on the new Dell Inspiron 13 7000 Series 2-in-1 Device below!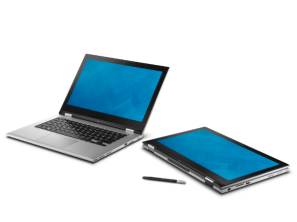 Combining the full functionality of a laptop with the intuitiveness of a tablet, Dell today announced the Inspiron 13 7000 Series 2-in-1 device. The device runs on Windows 8.1 and features a built-in passive stylus and a 360-degree rotating hinge allowing consumers to switch seamlessly between laptop and tablet in one fluid motion.
The ability to multi-task has never been more crucial, with lines blurring between work and play. The Inspiron 13 stands out for its exceptional versatility, engineered to smoothly transition between laptop, easel, tent or tablet modes. A student can now work on a lengthy term paper and study an e-textbook on the same device, with laptop and tablet modes. A working parent can switch the thin and light device into its space-saving tent mode to view recipes in the kitchen or watch movies or videos.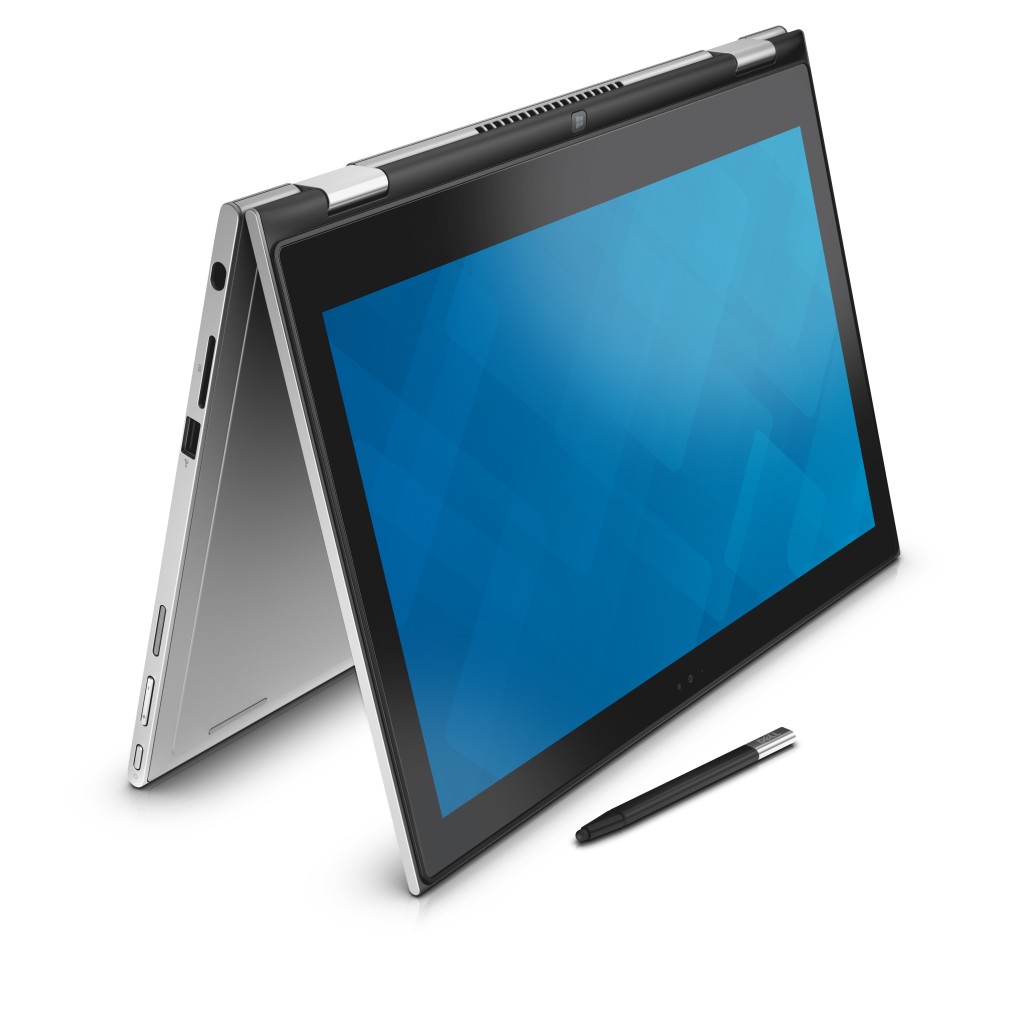 The Inspiron 13 offers the latest in hardware, software, peripherals and services, and combines the best features of tablets and laptops to help consumers do more with a single premium device. Available with up to a 500GB hard drive[i], the Inspiron 13 offers considerable onboard storage, providing more room for pictures, videos, and projects. Featuring an anti-smudge coating, the 13-inch HD touch display, with optional Full HD, boasts attractive edge-to-edge styling and 10-finger capacitive touch for seamless zooming, scrolling and tapping. The Inspiron 13 also comes with a full sized, spill-resistant, backlit keyboard paired with a precision touchpad that promises a best-in-class user experience.
"Today's students, parents and working professionals alike are united by the common desire for a versatile device to push the boundaries of learning, connecting and achieving, moving from work projects to personal pursuits without a hitch," said Chue Chee Wei, managing director, Consumer & Commercial Business, Dell Singapore & Malaysia. "By marrying the latest technologies with a seamless user experience, the Inspiron 13 7000 Series 2-in-1 embodies this demand by delivering a powerful, cost-effective device that can accompany its user wherever, whatever and whenever."
"Owners of personal computing devices over 4 years old in Singapore will benefit greatly from refreshing their PCs to the latest devices on Intel Architecture. Since the very first desktop, personal devices have evolved into a wide variety of form factors to meet our every need," said Prakash Mallya, country manager, Sales and Marketing, Intel Malaysia and Singapore. "From tablets to 2-in-1 devices, desktop to All-in-One PCs, we are experiencing a level of innovation never before seen."
Additional premium features such as a slim and lightweight design, backlit keyboard, and high definition audio with Waves MaxxAudio allow the Inspiron 13 to adapt to a consumer's ever-changing needs and environment, and provide an upscale computing experience for exceptional value.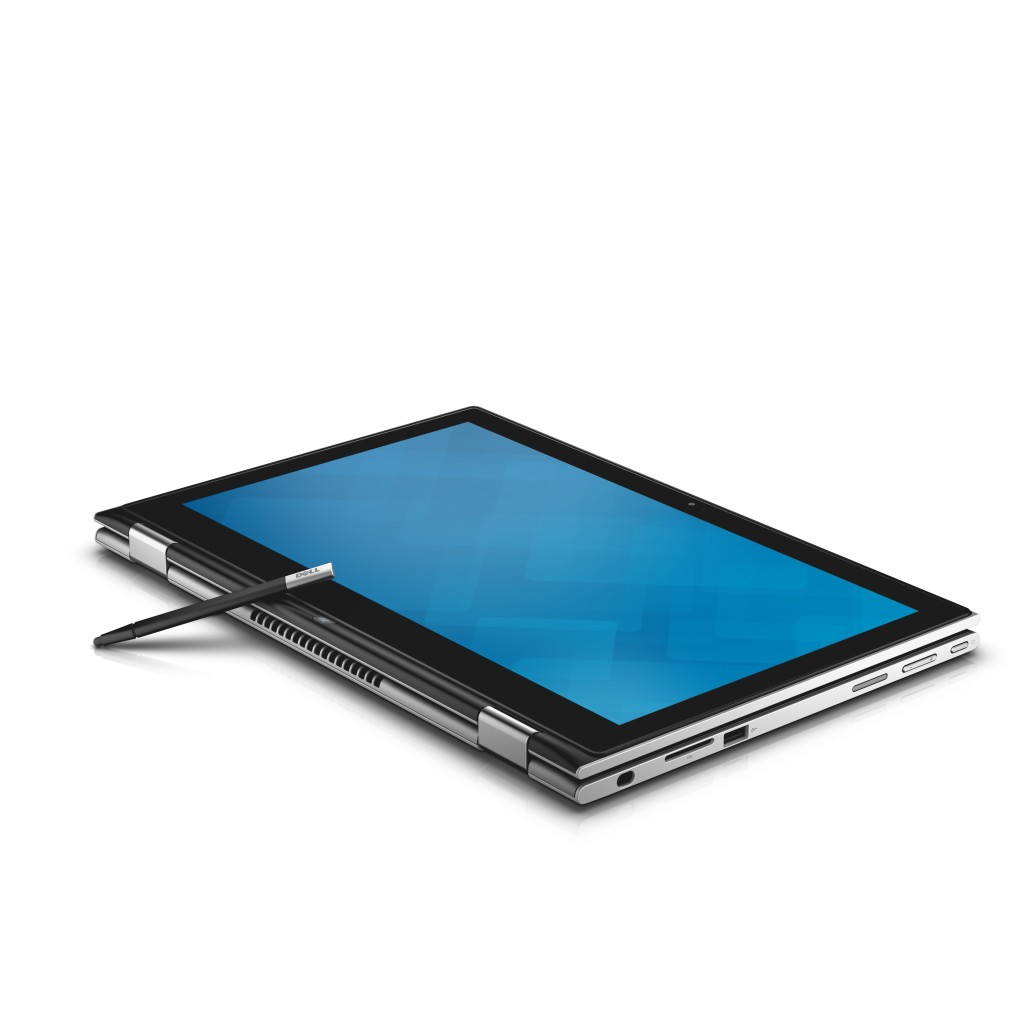 Availability and Pricing
The Inspiron 13 7000 Series 2-in-1 is available now through Dell authorized resellers and on www.dell.com.sg, starting at S$1,699.
Ii Hard drives: GB means 1 billion bytes and TB equals 1 trillion bytes; actual capacity varies with preloaded material and operating environment and will be less.
* Information, Details and Pictures Courtesy of Dell Singapore and Cohn & Wolfe XPR *