Philips PFL6008 series – Smart TVs with frameless design
TP Vision presents its new Philips PFL6008 TV series. The new Philips TVs are a good choice for consumers who value a well-balanced mix of attractive design, great picture quality, comprehensive Smart TV services, convenient streaming capabilities, ease of use and an attractive price. The PFL6008 Philips TVs have a very modern, frameless design that complements the slim-line Philips 'U frame' stand by mounting the screen's glass panel within a narrow brushed aluminium rim.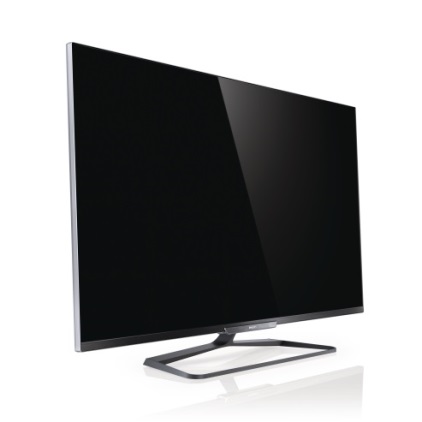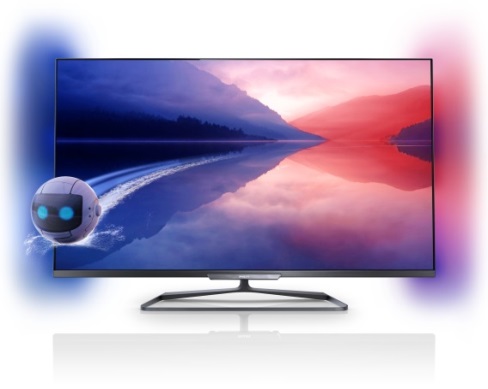 Crisp and vivid pictures
Philips PFL6008 series TVs are packed with advanced and versatile features. They display pictures in vivid, brilliant colour and with impressive contrast thanks to Micro Dimming contrast improvement. 500Hz Perfect Motion Rate, along with Perfect 3D Natural Motion for motion artefact compensation, delivers a great on screen TV experience even in fast-action movie scenes and sportscasts. To intensify the viewing experience, the Philips PFL6008 series TVs feature two-sided Ambilight that allows the set to project light on to the rear wall precisely colour matched to the on-screen image and giving the impression of watching a much larger TV.
Built-in keyboard on remote control
The remote control with both classic cursor control and sensor-driven keyboard input makes internet browsing and navigation, through the comprehensive Philips Smart TV portal, hassle-free and easy.
Advanced Easy 3D features
All Philips PFL6008 TVs are Easy 3D (passive 3D) enabled and come with Premium 3D Depth allowing users to adjust the depth of 3D pictures. To expand the 3D experience and to overcome the limited availability of 3D content, Premium 2D-3D conversion adds the third dimension to 2D movies.
Embracing second screens
Philips PFL6008 TVs easily connect to other screens in the house. They support Philips MyRemote app, Wi-Fi Miracast™ and SimplyShare, which allows wireless streaming to and from mobile devices. Access to social media while watching TV, is also possible.
Pricing and availability
The new Philips PFL6008 series TVs are available in Singapore at all authorised retailers, at the following prices:
| | |
| --- | --- |
| Model | Price (S$) |
| 42PFL6008 | 1,699.00 |
| 47PFL6008 | 2,299.00 |
| 55PFL6008 | 3,099.00 |
| 60PFL6008 | 3,599.00 |
About TP Vision
TP Vision is a dedicated TV player in the world of visual digital entertainment. TP Vision concentrates on developing, manufacturing and marketing Philips branded TV sets in Europe, Russia, Middle East, Brazil, Argentina, Uruguay, Paraguay and selected countries in Asia-Pacific. We do this by combining our design expertise and innovative Philips TV heritage with the operational excellence, flexibility and speed of TPV Technology. With these combined strengths, we bring high-quality TV sets to the market: smart and easy to use with sophisticated styling accentuating i.e. new materials and slim design. We believe in creating products that offer a superior TV experience for consumers. With Philips TVs, TP Vision is a global leader in the hospitality market. Based in Amsterdam, the Netherlands, TP Vision is the exclusive brand licensee of Philips TV for the above listed countries. The TV Company is 70% owned by TPV Technology, headquartered in Taiwan, and 30% by Royal Philips Electronics, headquartered in the Netherlands. TP Vision employs close to 3,300 people in several locations around the globe.
* Information and Photographs Courtesy of Philips, TP Vision and Cohn-Wolfe XPR *