Preview of Nokia N97 Review
The Nokia N97 came into my hands recently, for a week's trial and review. This would not be possible without my LG Photoblogger friend, Chester Tan, who nominated me for this Nokia N97 trial and review. Thank you very much ! Well, I must also thank Nokia and MediaCom Interaction for giving me this opportunity !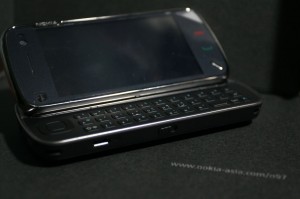 I would be trying out the Nokia N97 over this week, with a hands on technology review and lifestyle review and how well it fits into my daily life, in work or leisure. Do stay tuned over the next few days as I bring the Nokia N97 to you !
Just a quick snap shot of Nokia N97 technical specifications
Dimensions
Form:Side-slide with tilting screen
Volume:88 cc
Dimensions:117.2 x 55.3 x 15.9 mm (18.25 mm at thickest point)
Weight (with battery):150 g
Main camera
5 megapixel with Carl Zeiss optics
Take high quality 16:9 videos
Display and User Interface
Size: 3.5″
Resolution: 640 x 360 pixels
Up to 16.7 million colours
Resistive touch screen with separate touch foil and touch feedback
Source : Nokia Asia
There's a lot more features inside the Nokia N97 ! Stay tuned for my Nokia N97 reviews !