Imagine one day in the very near future, you are out dining with your friends, having a great time at the restaurant, awesome food, drinks and company. At the end of dinner gathering, you called for the bill.
The staff at the restaurant asked "Would you like to pay for the bill just by the touche of your fingers?". You replied, "Yes, sure!" The staff brings out a small tablet device, showing you the total bill to confirm that it is verified and correct before you place your fingers to process the payment. The next moment, you received an email informing you of your confirmed bill payment at the restaurant.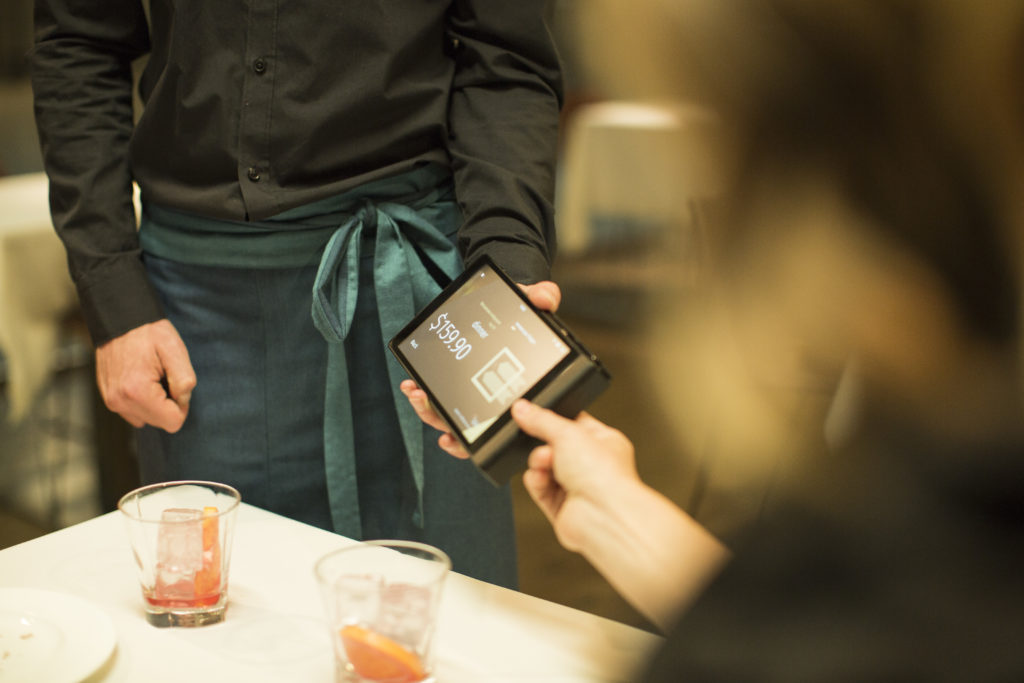 Is this possible? Yes, it is now possible, a fintech product made in Singapore, making her debut and official appearance recently and I had the opportunity to view it for the first time and had a short hands on experience on the process and payment, from a customer perspective.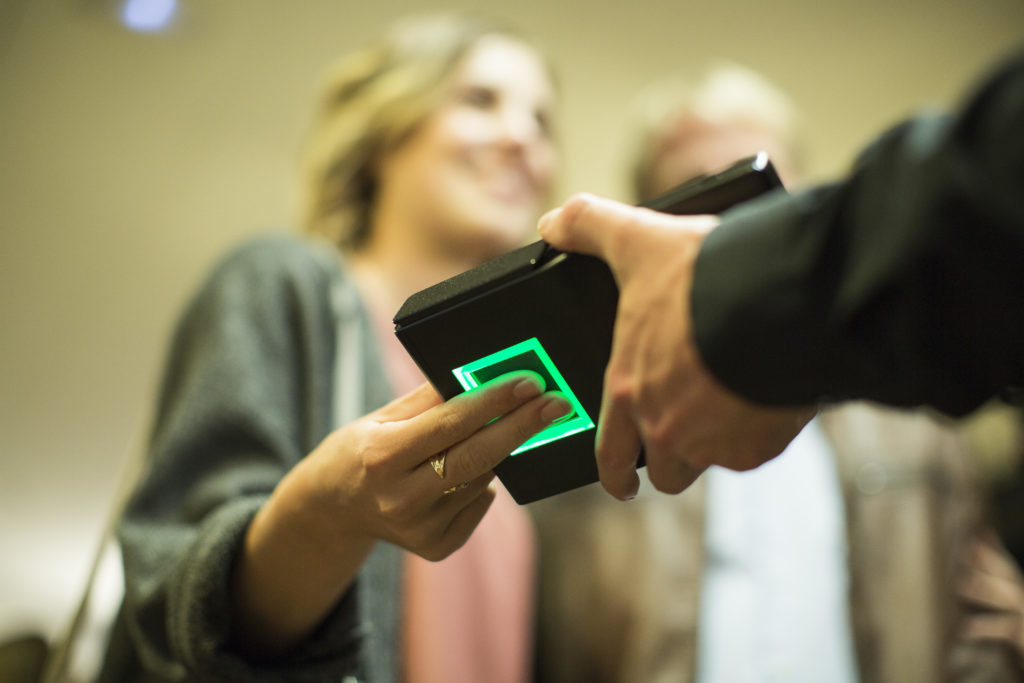 Let me introduce Touche, the world's full fledged biometric loyalty and payment solution platform –
" … Touché is proud to present the world's first biometric loyalty and payment platform, which is activated by just your fingers. In Singapore, within a span of three months, 150 restaurants, 15 local hotels and 5 private social clubs have shown interest in implementing this solution. The homegrown company aims to foray into Japan, with a market size in excess of US$200 million.
"Touché is a world first. It is not a better mousetrap, but a brand-new idea," says Sahba Saint-Claire, CEO of Touché. "At its core, it aims to make people's lives easier by removing the need to carry things such as credit cards, loyalty and membership cards, vouchers, coupons, etc. while ensuring they get all the benefits to which they are entitled. You register on Touché once at anywhere that offers the service and you can use it globally." … " 
(Via Press Release information)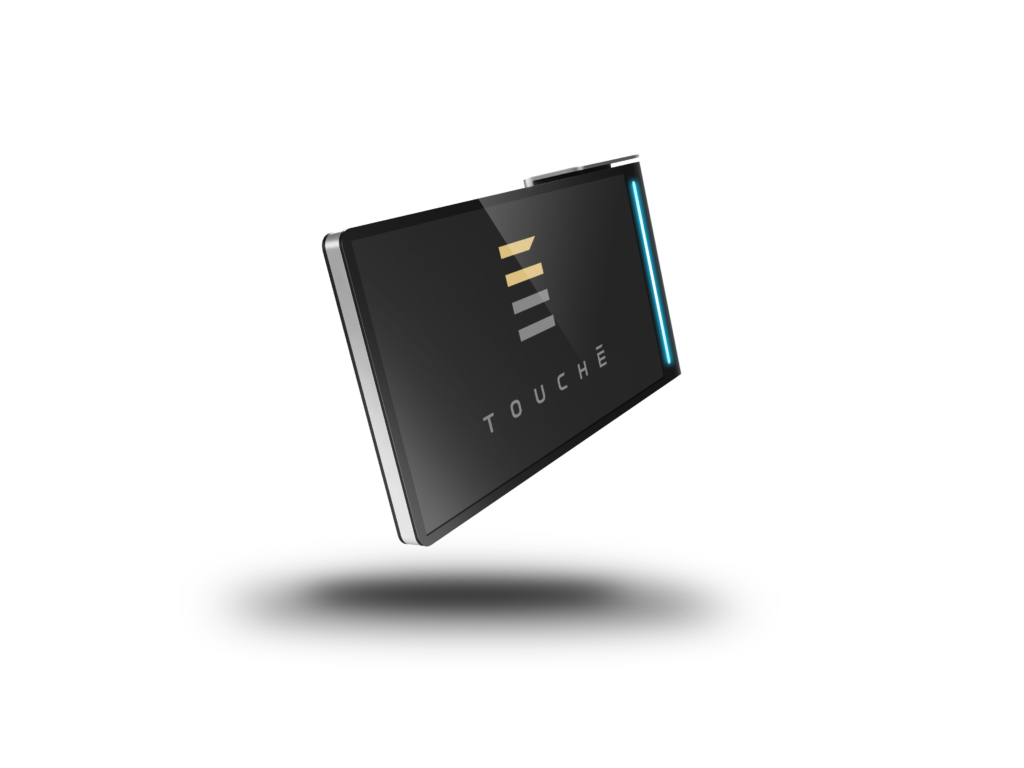 I would like to share some of my personal views from both sides, an end user/customer and a business perspective
For end user/customer
This Touche biometric loyalty and payment platform is probably going towards a boom and rise in convenient, fast cashless and card-less payment system in the near future. With the proposed integration of loyalty rewards program in the near future, the customer payment and rewards experience would be enhanced in this area in the future (in my personal humble opinion).
Security and privacy are definitely concerns by the end users/customers when using the Touche platform. I had these questions at the back of my mind too when I attended their presentation. From their presentation, I am satisfied and glad to hear from them on the aspects of security and privacy procedures in place for the Touche platform.
For a business entity
I worked in the retail and hospitality industries previously, therefore, I had the experiences of the payment system commonly used, the machines for the electronic funds payment e.g. NETS, VISA, MasterCard, Diners, AMEX, JCB. I understood and knew about the costs involved in those machines.
While I do not have the costs and numbers from the business operation side of the Touche system, my personal view is that adopting the Touche platform device is definitely a worthy consideration, not just in terms of cost savings, there would be time savings (e.g. from the service staff printing out the bill, brining it to you, take your credit card, process the payment and back to you for your signature) and administrative time (change the roll of paper, change the ink cartridge)
The integration of this fintech with the entity's own loyalty/reward system might be a good stepping stone for growing customer relationship management system, rewards and loyalty points system.
If you are in the hotel, hospitality, food and beverage industries, take a look at the Touche platform, have a chat with them.
The following information below were provided via the press release information, that explained my thoughts on Touche –
Efficient Loyalty and Payment through A Simple Device, Made in Singapore
Made in Singapore, the hardware of Touché is an elegant rectangular device that is certified and capable of multiple payment options including a magnetic stripe reader, chip reader, and 2.2-inch (diagonal measurement) biometric sensor with the highest resolution in the market to detect two fingers for efficient payments. Most customers will choose to pay with just two fingers after a simple registration, but they may also choose to pay with their physical credit cards. The device works over a Wi-Fi or 3G connection.
Convenience is key
You will no longer need to carry anything around when shopping — this includes your cards, phones, vouchers or wallets! Look forward to fast transactions, as there is no need to look for your payment or loyalty cards, count dollar notes or wait for paper receipts and signatures to be processed. Imagine checking your bill on the device, placing your fingers on the Touché device and you're out of the restaurant in just a few minutes. You will then receive an email detailing your experience. No more paper!
Security is at the core of Touché
The company's brainchild scans any two of your fingers to extract around 40 to 45 specific points of each fingerprint. It does not store images of your fingerprints. The information is encrypted on a cloud system. It is virtually impossible to create a replica of your fingerprints with this information. The anti-spoofing and live detection technology at Touché also ensures that the fingerprints are real. Credit card information is tokenised, and the card details are not stored in the database. No information is stored on the device, and it communicates with the server using the highest encryption levels to protect our users' privacy.
With one simple registration, users can use the system globally
The first time you visit a merchant, you can pay with your credit card and use Touché's solution to link the card to your fingers. You then update your particulars online, and even add your profile picture! For subsequent visits to any merchant that uses Touché, there is no need for further registration, and you can even choose between multiple credit cards in your Touché wallet to make payment.
Smart shopping and increased savings with Touché
The Touché wallet offers you more than just payment methods. Wherever you go, your favourite offers, loyalty programmes, vouchers, coupons and memberships follow. Access to your shopping or dining experiences and expenditure history is readily available via the Touché journal. Touché ensures that your entitlements are applied automatically at every interaction. You will also be notified of the loyalty benefits or credit card promotional offers at one glance, making it easier for you to choose your preferred payment method for greater savings.
Supercharging businesses with a gentle touch
For businesses, this platform is time saving and efficient. It adapts to existing technology and process environments, so integration is a cinch. It can be utilised to create long-term relationships with their customers. They can tailor loyalty programmes and create unique offers for different customers. Businesses can also curate data about their customers, and the insights can be used to create moments that wow at every turn.
(Press Release Information)
Personally, in my personal humble opinion, I believe this Touche platform has a huge growth and expansion potential in the whole world. If the opportunity arises in the future, I hope that I can write and share more on both sides of the story, customer/end user and business.
I would like to thank Touche and Brand Cellar for the invitation to Touche launch event in Singapore.
* Photos and information courtesy of Touche and Brand Cellar *