Ultimate Ears recently introduced the UE Mini Boom, a major upgrade to the popular Logitech UE Mobile Boombox. The UE Mini Boom is a small, yet stylish, colourful and powerful portable speaker.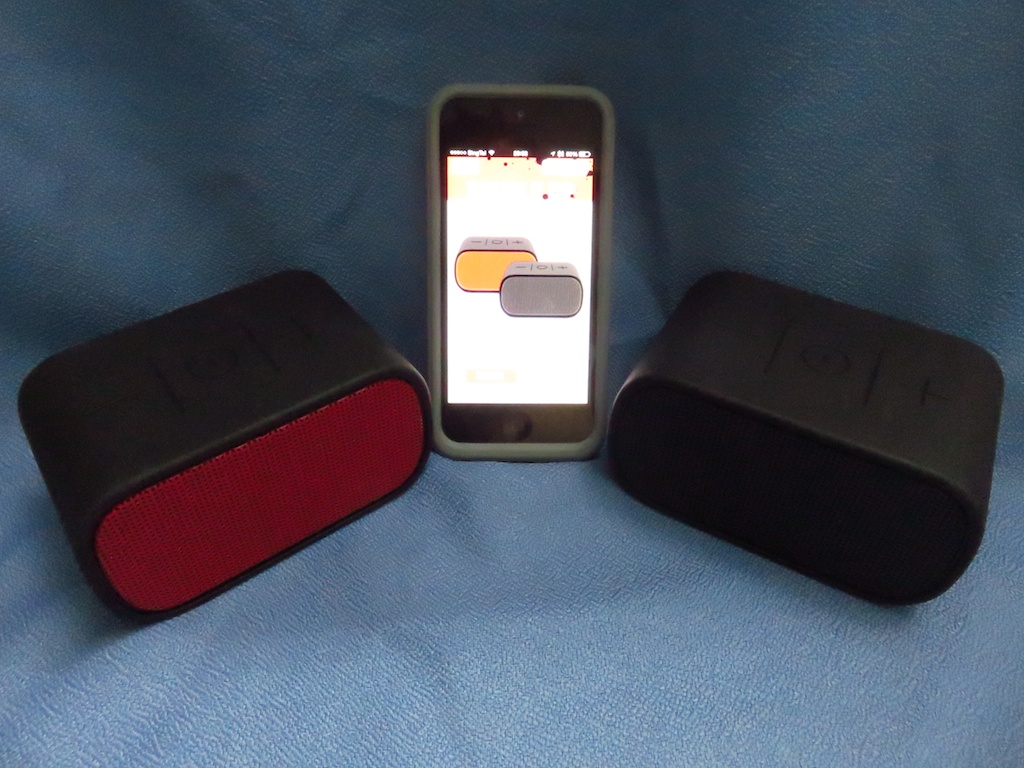 With a battery that lasts up to 10 hours, simple controls and Bluetooth® connectivity, the UE MINI BOOM is the perfect music companion, whether you're streaming music videos, hanging out with friends or travelling. It streams big sound from any Bluetooth-enabled device from up to 50 feet away, and with such huge sound, you'll need the extra distance. Thanks to its convenient micro-USB charger, it's easy to find a charge for your UE MINI BOOM almost anywhere. Plus, you can wirelessly pair two UE MINI BOOM speakers together after downloading the free UE MINI BOOM app (available for iOS™ and Android™) to double the sound.
Key Facts
Wireless Capabilities
Pair up to eight Bluetooth-enabled devices
Connect to one or two devices at the same time
Wireless range of play up to 50 feet
Audio
Maximum sound level: 86 dB
Frequency range: 130Hz to 20kHz
Drivers: Two 1.5-inch full range drivers; one 3-inch x 1.5-inch passive radiator
Power
Micro USB rechargeable battery, with up to 10 hours of battery life between charges
Product Specifications
Dimensions (L x W x H): 11.1 cm X 6.7 cm X 6.1 cm
Weight: 301g
Compatibility for Audio Playback
Smartphones, tablets and other devices that support Bluetooth wireless audio profile [Advanced Audio Distribution Profile (A2DP)] or 3.5 mm audio output
Compatibility for Phone Calls
Phones that support Bluetooth Hands-Free Profile (HFP1.5)
Colour Availability
Warranty
2-year limited hardware warranty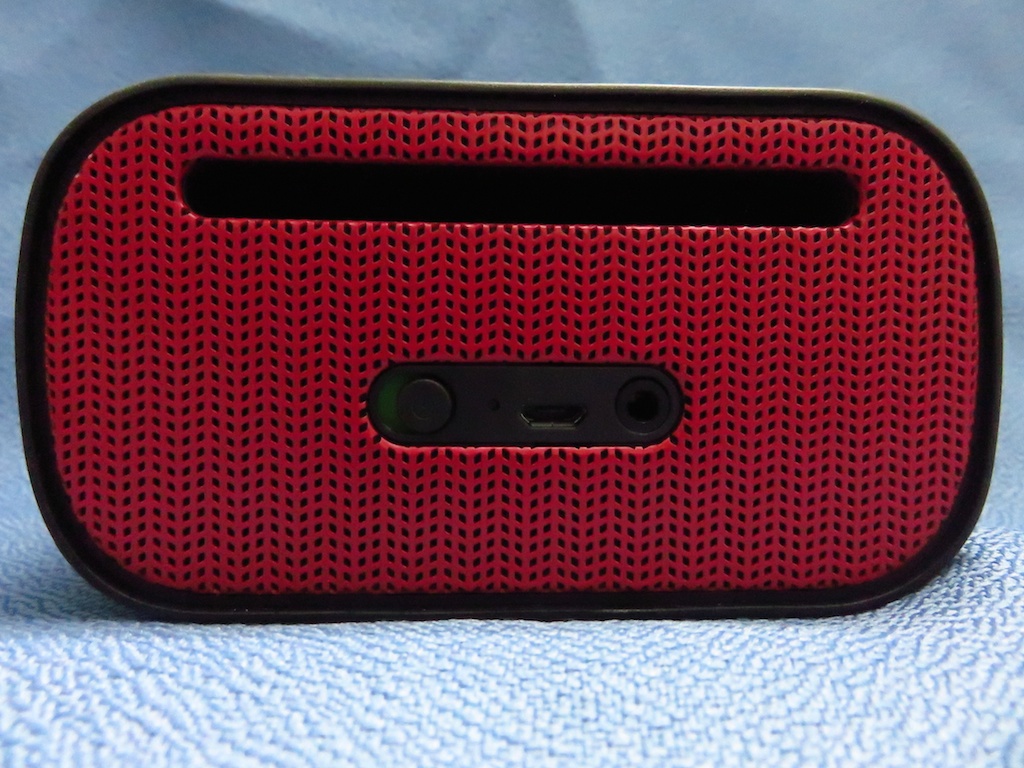 I had a chance to review the UE Mini Boom recently and I had a fun time with the UE Mini Boom, here are my thoughts on the UE Mini Boom
Thoughts on the UE Mini Boom
Lightweight
Easy to setup and pair
Battery life indicator on iPhone 5
Nice bass for its size and package
Small and compact size to bring out for outings/gatherings
UE Mini Boom App has a nice interface and informative
Nice to have a pair of UE Mini Boom to play and give you surround sound music with Stereo
Quite easy to pair with my MBP and become my external speaker.
Pricing and Availability
The UE MINI BOOM is available in Singapore for a suggested retail price of SGD129.00. For more information, please visit www.ultimateears.com.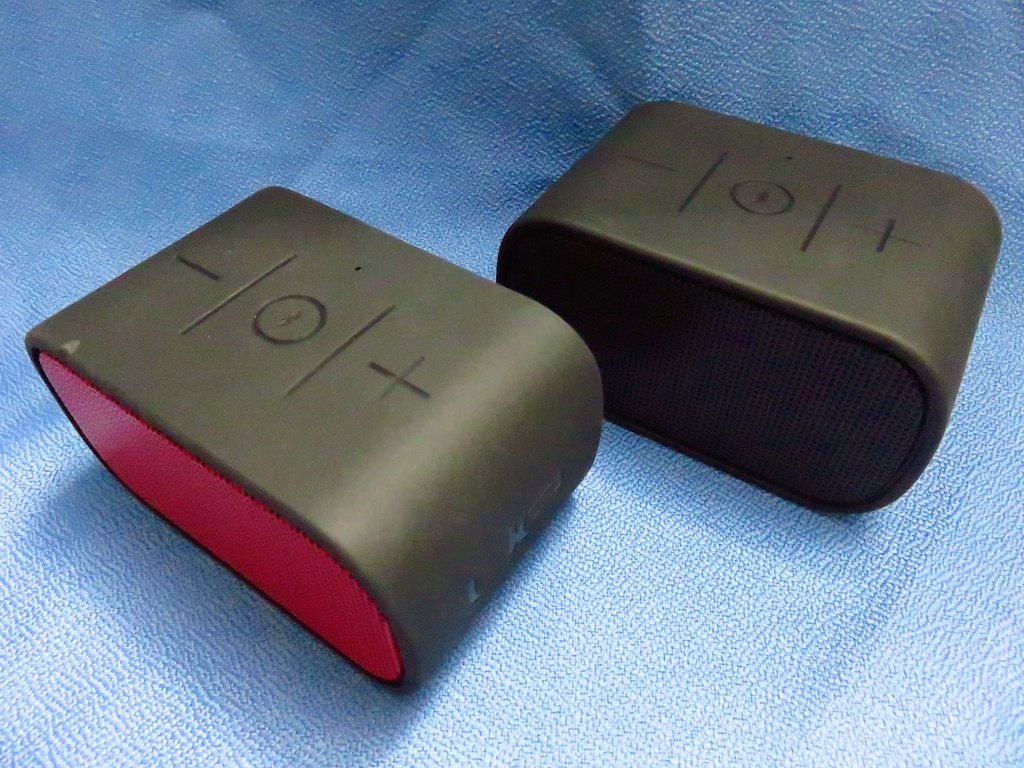 The UE Mini Boom is definitely a good consideration for your powerful portable personal speaker that you can bring out during outings or to put in your office. Do check out Ultimate Ears website for more details on the UE Mini Boom!
I would like to thank Logitech Singapore and SPRG for the UE Mini Boom review opportunity.
* Information and details courtesy of Logitech Singapore and SPRG *