Western Digital, a world leader in storage solutions for the connected life, today introduced My Passport® Pro, the first portable, Thunderbolt™-powered dual-drive solution, providing creative professionals and enthusiasts high performance and capacity in a truly mobile solution. For Mac systems, My Passport Pro has user-selectable RAID functionality to deliver needed performance for the most demanding applications in the field, without the need for power adapters or extra cables. My Passport Pro is available in 2 TB and 4 TB capacities.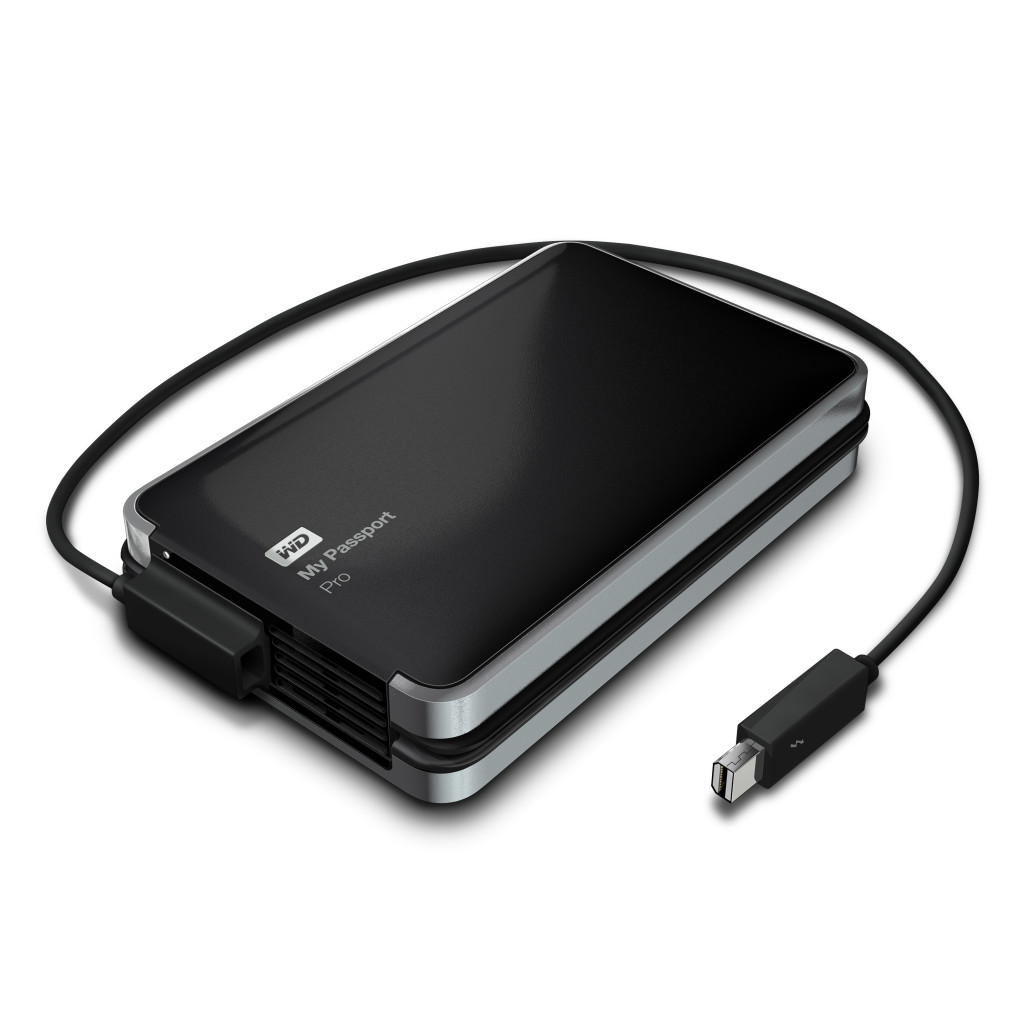 Directly powered via the integrated Thunderbolt cable — a design unique to WD — performance of My Passport Pro clocks in at speeds up to 233 MB/s, providing super-fast transfer, edit and backup capabilities. Another key feature of the dual-drive My Passport Pro is its user-selectable RAID function, which lets users choose data striping (RAID 0) for high performance or mirroring (RAID 1) for data redundancy, depending on the user's needs. Superior to both FireWire 800 and USB 3.0, the integrated Thunderbolt technology of My Passport Pro makes video manipulation quick and easy—with the ability to copy a 22 GB high-definition video file in half the time typically required by a USB 3.0 drive working in RAID 0 format.
Consisting of two 2.5-inch hard drives housed in a sleek aluminum enclosure, My Passport Pro is thoroughly shock-tested for extra durability to perform reliably when working on the go.
Pricing and Availability
My Passport Pro is available immediately from select retailers as well as online at www.wdstore.com.sg, and is distributed by Eternal Asia (S) Pte Ltd in Singapore. Pricing for the 2 TB My Passport Pro is S$499 and the 4 TB model is S$699.
* Information and Picture Courtesy of Western Digital Singapore and Ogilvy Public Relations *