The Jabra Evolve2 range was launched earlier in the second quarter of year 2020, they are the second generation professional headsets for the working professionals. There were three new models launched, the Evolve2 85, Evolve2 65 and Evolve2 40 and I got the opportunity to test out the Jabra Evolve2 85 headphones and share my Jabra Evolve2 85 review with my readers.
With my earlier review experiences with the Jabra Elite 85h, Jabra Elite Active 65t and Jabra Elite 75t, I am familiar with the Jabra sound and technology powering their earphones and headphones, consistency and excellent quality audio standards that can be heard across the their earphones and headphones.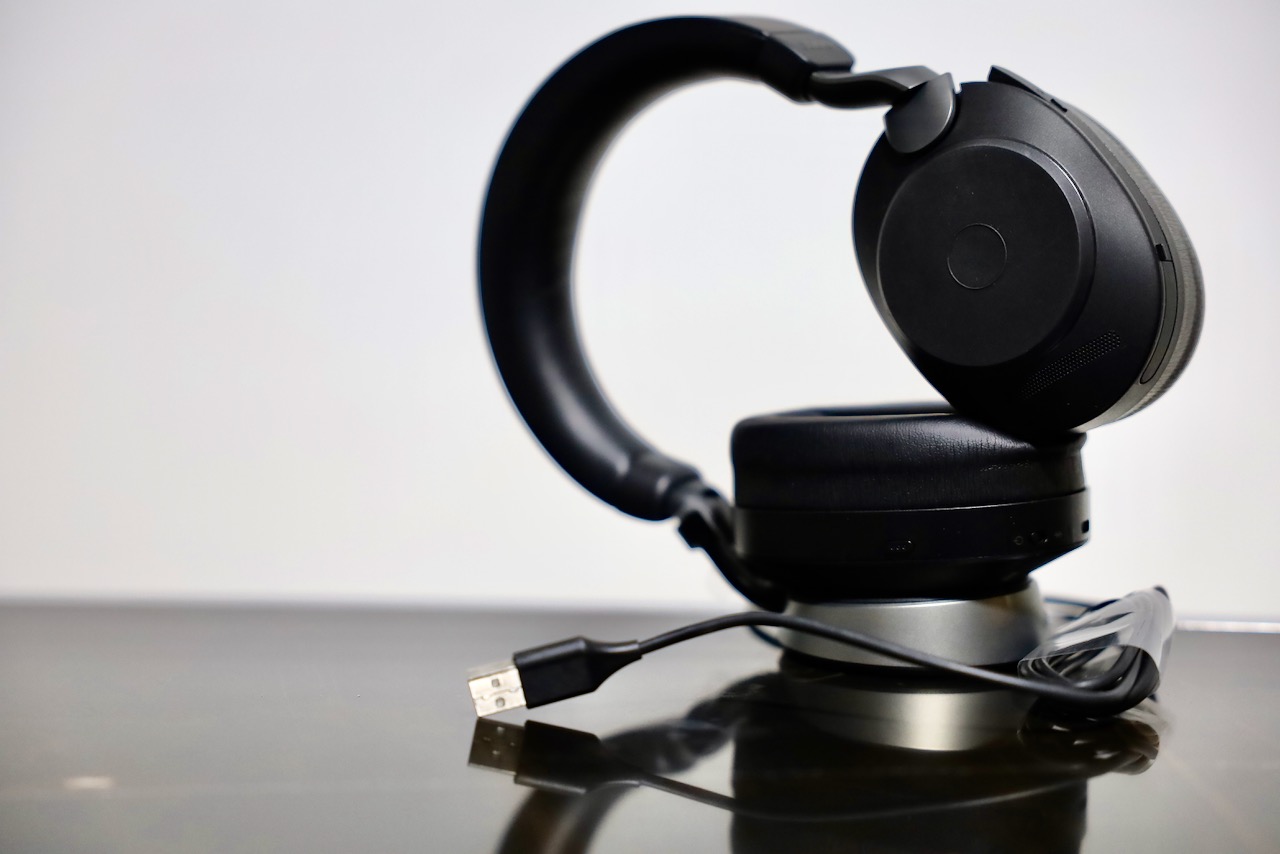 Here are my review, thoughts and views on the Jabra Evolve2 85 headphones
Aesthetics
The Jabra Evolve2 85 is very similar in look and design as the Jabra Elite 85h. It's easy to fold and keep them inside the nice looking headphones case that comes along with this professional headset. The ear-cups uses quality soft and smooth materials, therefore you wouldn't feel that hot and humid when you are using it during your business communication or listening to music and entertainment.
The weight is alright, not too heavy, you can comfortably hang and rest the headset on your neck and shoulders when you are in office, WFH or on the move.
Audio/Sound
Although the Evolve2 85 is a professional headset for working professionals, the audio quality and standards make it just as good as a pair of leisure headphones for your listening enjoyment.
Bass – The bass is strong and good, you can feel the boom without feeling overwhelmed. Listening to rock/heavy metal music with the Jabra Evovle2 85 is great and feels good!
Mid Range – It's clear, detailed and natural, without being too overwhelming bright or underwhelming dull.
Treble – It's clear, distinct, smooth and sharp, not overwhelming on the high segments, making it ideal for listening pleasure.
Conferencing/Meetings with Zoom / Teams
For working professionals who now have to use more of technology and apps such as Zoom or Microsoft Teams, no thanks to the Covid-19 situation with many of us having to work from home. Although it is a bluetooth wireless headset, you also have USB-A or USB-C connectivity options that you can connect to your desktop, laptop, tablet or smartphone, giving you options in your video conferencing or meetings.
Phone Chat
Clear and sharp, thanks to the 10 microphone call technology inside the Jabra Evolve2 85 headset.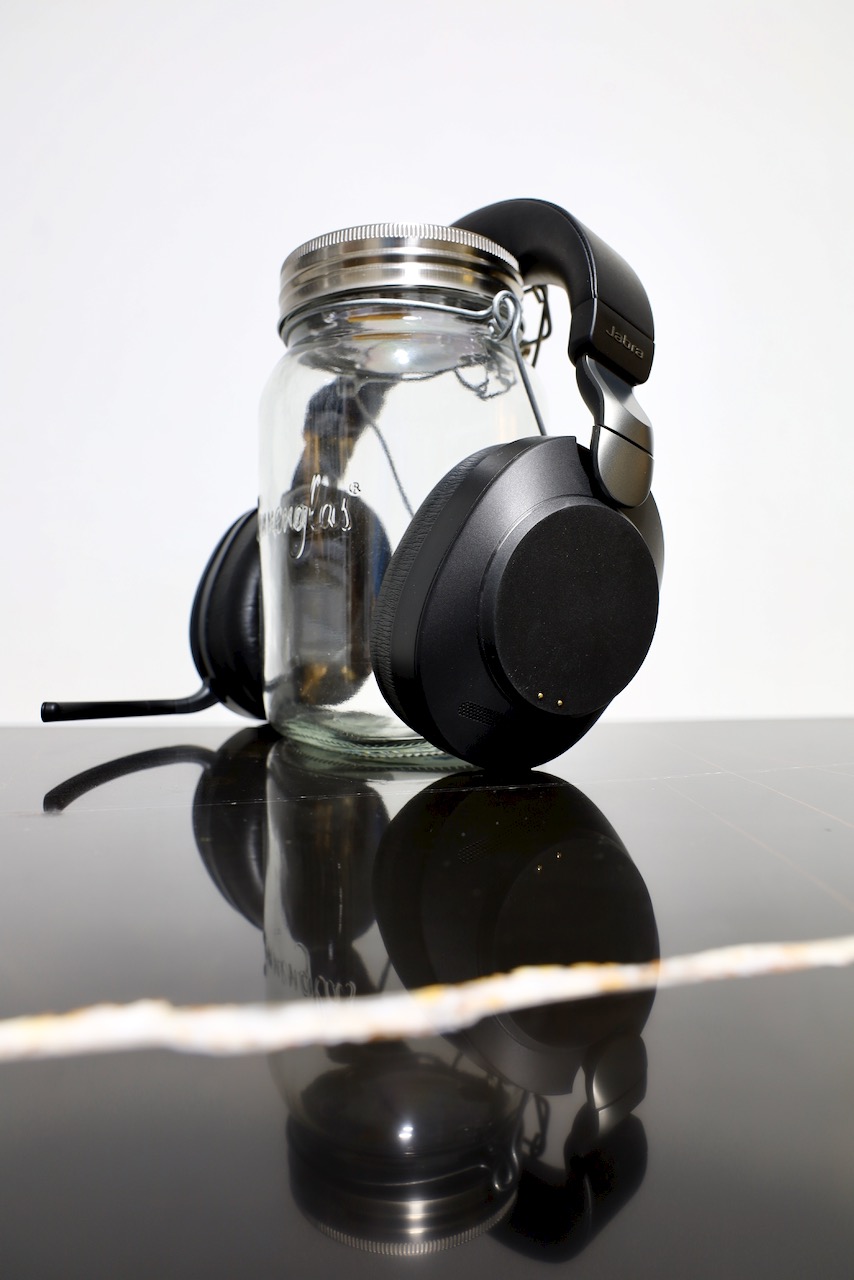 Technology
Jabra Sound+ App
The app for Jabra users, you have to download and use it with your Jabra headphones or earphones. With my previous Jabra devices experiences, I am familiar with the Jabra Sound+ App, its capabilities and functions. You can choose from four modes, My Moment / Commute /  Work / Relax. The mode "Commute" would be ideal when you are on the move, riding on public transport, while "Work" would be ideal for yourself at work or you can activate "Relax" or "My Moment" when you need some quiet time. There is also the battery life indicator on the app that keeps track of your headphones battery levels.
For the music lovers/audiophiles, there are six music presets that you can choose from the following: Neutral, Bass boost, Smooth, Speech, Treble boost and Energise
With these six music presets, you can choose to use their presets or customise your audio listening experience further to suit your listening preferences. For the audiophiles, this would suit you nicely.
Bluetooth connection
Jabra devices have excellent and seamless bluetooth connection, from the initial setup pairing between smartphone and Evolve2 85 to daily listening and communicating with this headset.
Hybrid Active Noise Cancellation (ANC)
A feature that I really like, when I switched it on, it just block out the noise around me. Users can activate ANC via a button on the Evolve2 85 headset or via the Jabra Sound+ App.
Jabra's hybrid active noise cancellation is pretty impressive, it isolates the external noise, giving you a wonderful audio experience, in a working/leisure world of your own, at the comfort of your home or own office space.
HearThrough
HearThrough is one of the technological capabilities built inside the Jabra devices. On the Jabra Sounds+ App, you can control and filter the level of sounds that surrounds you, just by switching between On / Off. When you switch it on, you can select how much of the outside world that you would like to let in, just by adjusting the slider.
There are times whereby we would love listening to music without any external sound distraction, there also times whereby we would also need to be aware of our surroundings e.g. listening to music on the move and we need to be aware of our surroundings.
It's a great feature, just a word of caution, to switch on HearThrough when you go out for sports/exercises such as running or when you are commuting from place to place whereby you do need to be safe and aware of the surroundings.
Voice Assistant
The Jabra Evolve2 85 is Voice assistant enabled (e.g. Siri, Google Assistant or Amazon Alexa), speak to your Voice assistant like you always do with the Evolve2 85 headset.
Busylight – Don't be shy to inform people that you are busy
By pressing Volume Up and Volume Down buttons at the same time, you can turn the Busylight on, don't by shy to inform your colleagues, family members, loved ones or friends that you are currently busy in deep thoughts, work or communicating with other people.
Long battery life
The Jabra Evolve2 85 is built to last long hours, a full charge can get you 37 hours of battery life in 2.5 hours while a 15minutes fast charge can get you 8 hours of battery life.
There is also a charging stand, it's handy and useful, not just for charging your headset, it allows you to place, hold and keep your headset nicely on your work desk, keeping it neat, tidy and looking gorgeous.
Thoughts and views
The Jabra Evolve2 85 is indeed a professional headset for the working professional, however they are more than just a professional headset, to be used/kept inside your office or WFH office. Their design is very similar to the Jabra Elite 85h, making the Jabra Evolve2 85 very suitable for leisure enjoyment as well, you can bring it out too, just remember to retract and keep the microphone, it looks just like the Jabra Elite 85h headphones!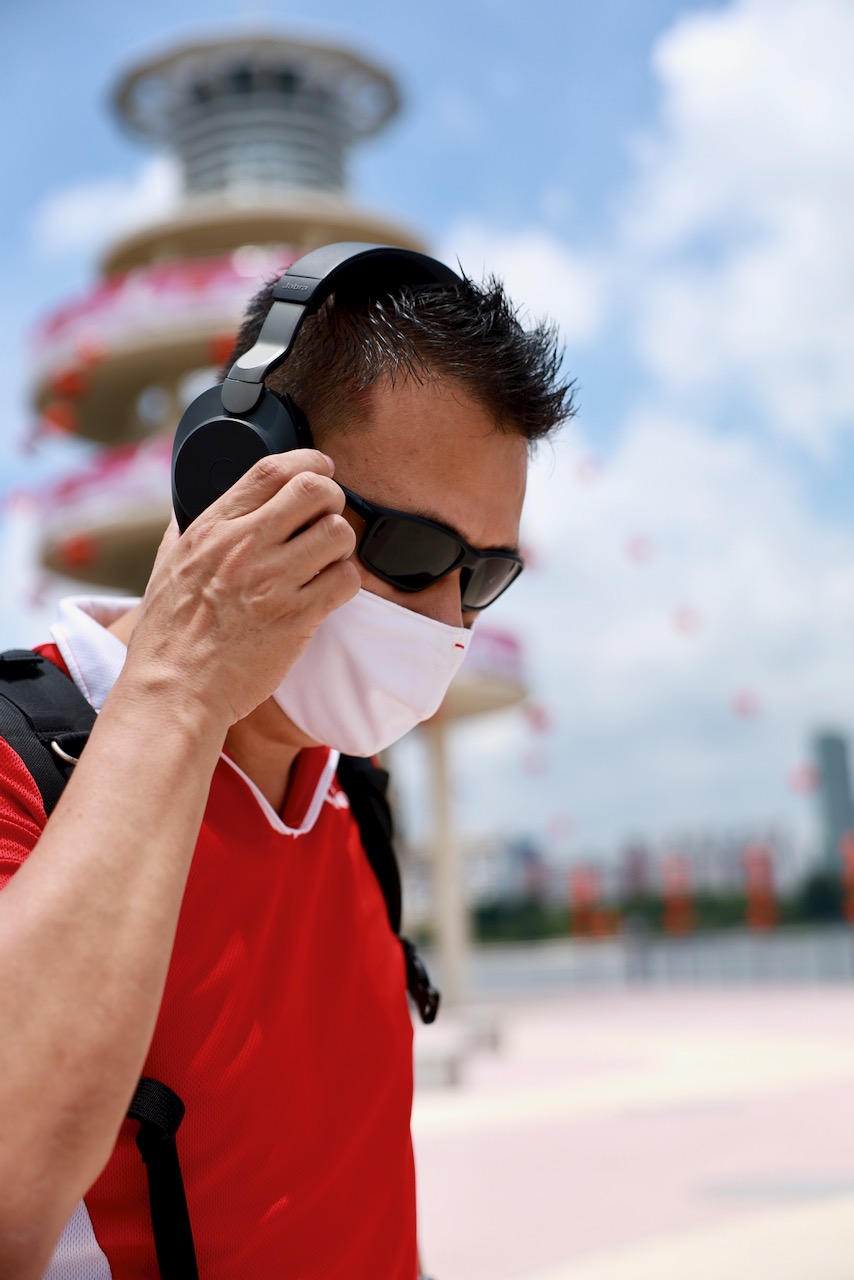 The global pandemic Covid-19 in 2020 has caused massive impacts to the world economy, how we work and our daily living. A large number of the workforce have to work from home (WFH), they may not have the ideal office settings due to various factors. A professional headset such as the Jabra Evolve2 85 can play an integral part in your WFH office setup, with its hybrid active noise cancellation and 10 microphones, making it an ideal headset for working professionals whether you are in office or WFH.
Jabra Evolve2 85 hybrid ANC is really good, I like this feature a lot, it just blocks out the noise when I am WFH or commuting between locations. The 10 microphones in the Jabra Evolve2 85 headphones make communication clear and sharp.
For users who like headphones, using it for work and leisure, the Jabra Evolve2 85 would suit you very nicely, the best of both worlds. While I am not a big fan of headphones since I am more of an earphones person, the Jabra Evolve2 85 does give me something to ponder and consider.
I would like to thank Jabra Singapore and GLOO PR for the opportunity to review the Jabra Evolve2 85 Review.