The Jabra Elite Active 65t is one of the products in the wide and diverse range of Jabra's lineup of headsets for both office and leisure. I reviewed the Jabra Elite 85h previously, continuing on to take on Jabra earbuds review and I got the opportunity to do the Jabra Elite Active 65t review.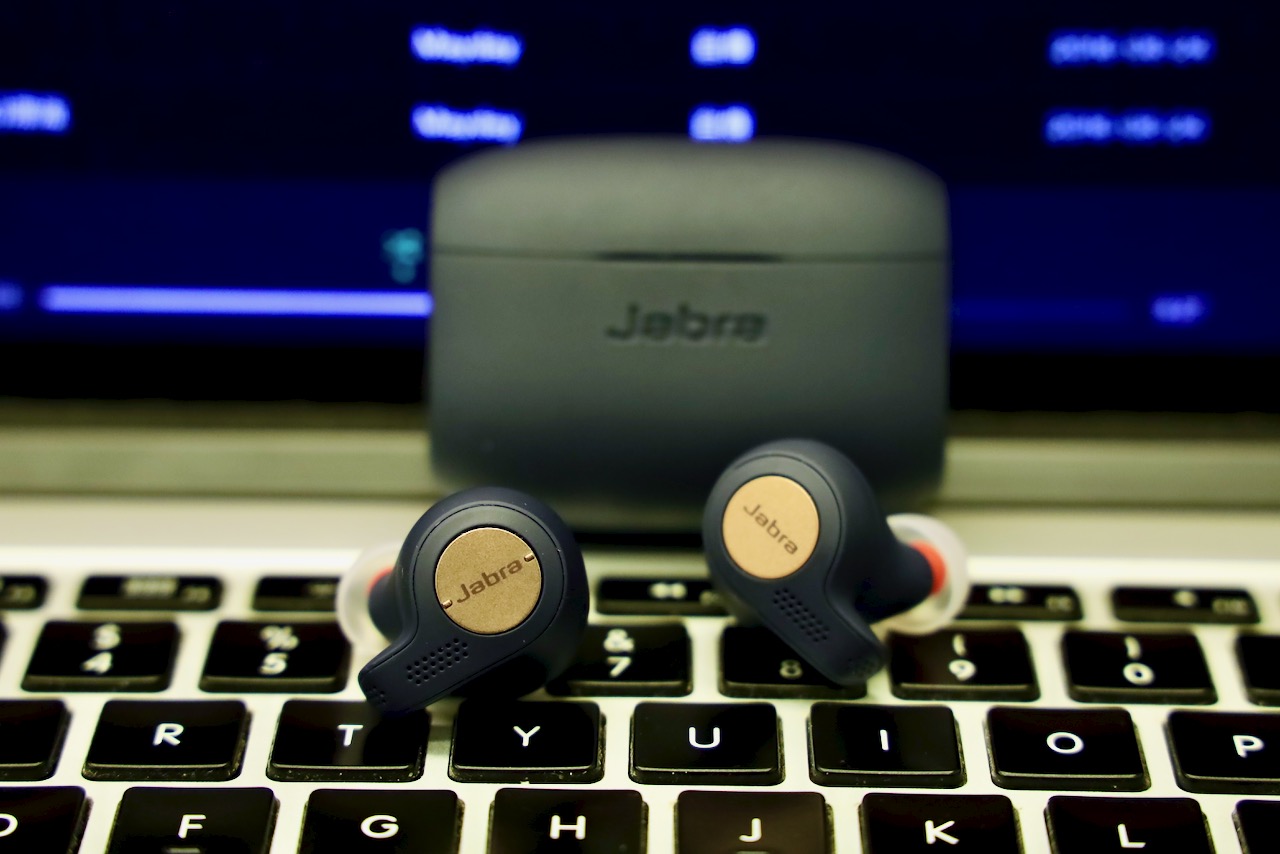 Aesthetics
This pair of true wireless earbuds are lightweight, with a good secure fit that makes it snug and secure into your ears with its in-ear form factor, that allows you to enjoy active daily lifestyle whether at work, commuting or doing sports. It is sweat and dust resistant with its IP56 rating and comes with a two year warranty against damage from sweat and dust.
They are available in Copper Blue, Titanium Black and Copper Red colours, a good mix to choose from for the lifestyle/sporty folks and working professionals.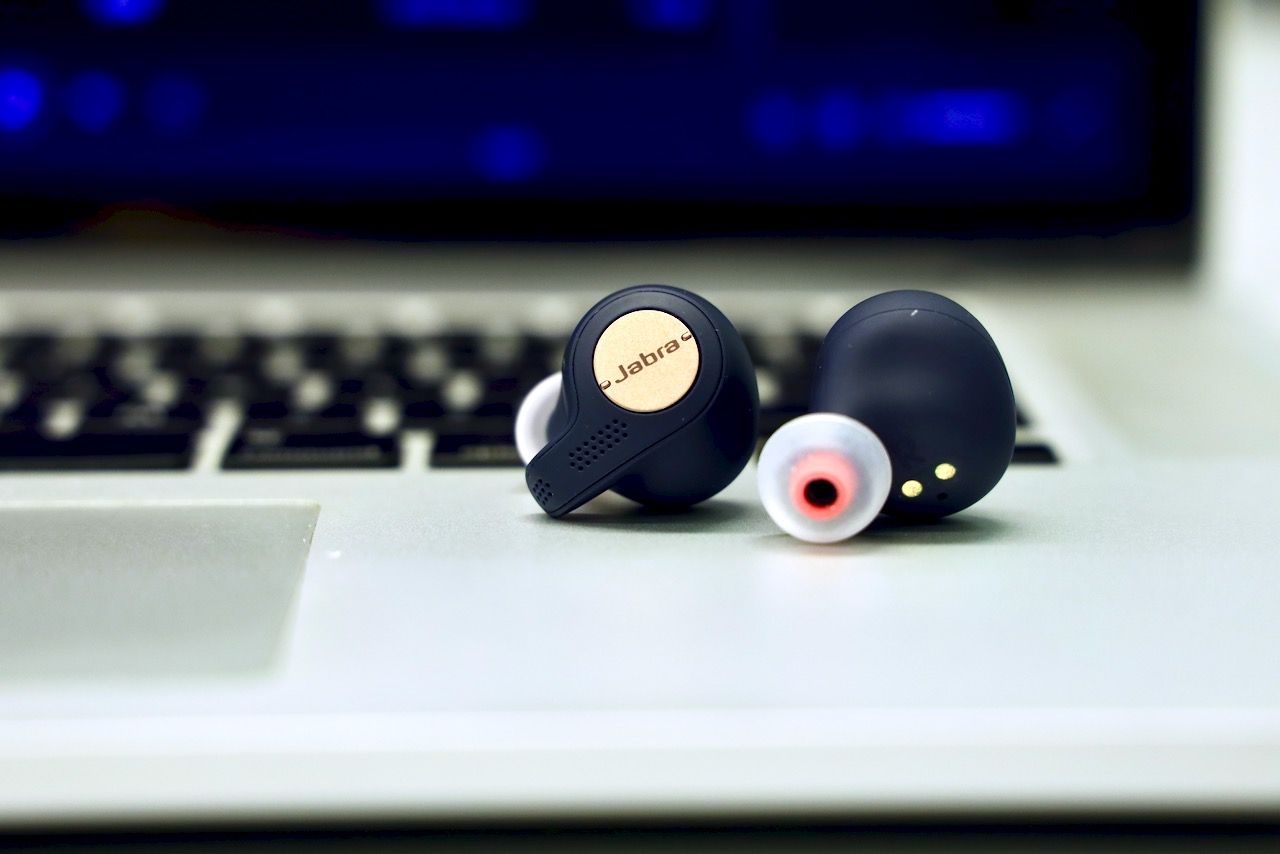 Audio/Sound
The Jabra Elite Active 65t audio quality is good, it's clear and crisp, making it good for taking calls on your earbuds. On the bass, it's decent, not strong/powerful in my personal view. As for the mid range, it's clear, detailed and natural, without being too overwhelming bright or underwhelming dull. On the treble, it's a bit lacking in this area, I would need to push the volume up to get the loudness/highs.
However, you are able to customise and personalise the sound on the Jabra Elite Active 65t to meet your needs and expectations.
Technology
The Jabra Elite Active 65t has some nice technology built inside them. When you take the earbuds out from the charging case, it automatically turns on and when one of the earbuds is taken out from the ear, it automatically pause.
They can connect to 2 devices at a time, bluetooth pairing up to 8 devices, running on Bluetooth 5.0 and up to 10 metres operating wireless range. There is also the accelerometer that can track your fitness and performance with an integrated motion sensor.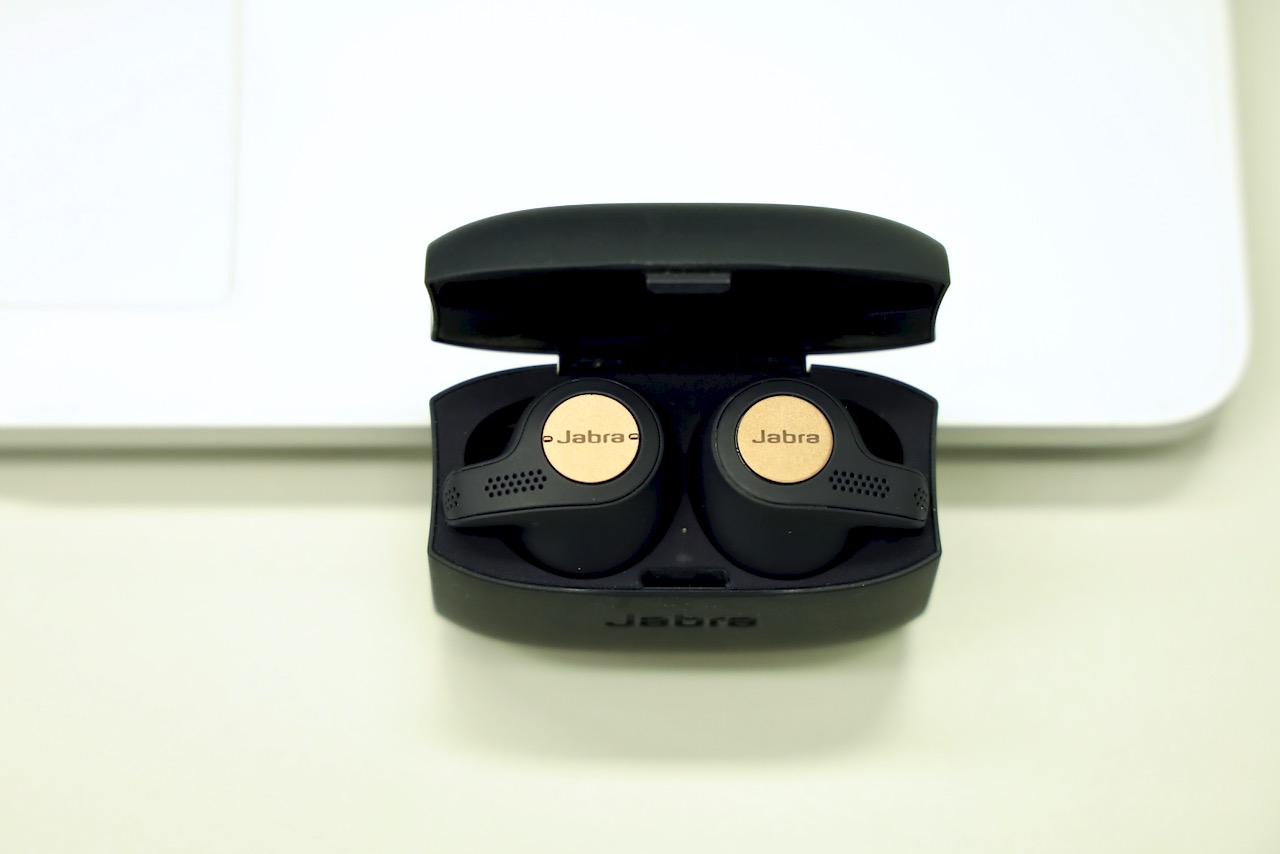 Jabra Sound+ App
The Jabra Sound+ App is available for you to customise and personalise your sound to meet your audio expectations. Personally, I like earbuds and headphones that allows me to personalise and customise my sound through an app. This is also the place whereby you can control the other technological functions and capabilities of the Jabra Elite Active 65t, the Voice Assistant whereby you can have instant access to your voice assistant (from Amazon Alexa, Siri or Google Assistant) direct to your earbuds.
HearThrough
HearThrough is one of the technological capabilities built inside the Jabra Elite Active 65t. On the Jabra Sounds+ App, you can control and filter the level of sounds that surrounds you. There are times whereby we would love listening to music without any external sound distraction, there also times whereby we would also need to be aware of our surroundings e.g. listening to music on the move and we need to be aware of our surroundings. The HearThrough is the function that does this for you.
Thoughts and views
The Jabra Elite Active 65t is true wireless earbuds, ideal for people with an active and sporting lifestyle, for both daily work and leisure, taking calls, doing sports or listening to music while on the move.
Battery life is up to 5 hours from a single charge, with another 10 hours extra from the charging case. Depending on your usage, it might be enough battery juice for you or might not be enough for your usage.
As for the sound quality, while it would suit most people in the market. The Jabra Elite Active 65t would be suitable for those busy working professionals that needs to communicate while on the move with their clear voice quality and connectivity, they are also ideal for those who have an active sports lifestyle and the everyday user on the move or at home.
I would like to thank Jabra (Singapore) and GLOO PR for the opportunity to review the Jabra Elite Active 65t