Seedly, Singapore's biggest personal finance community, is set to host Seedly Personal Finance Festival 2022 – 23rd to 24th April. This personal finance festival aims to empower individuals with the right knowledge and skills in the personal financial management segment, allowing them to embark on their own personal finance journey. The event will include open-dialogue sessions and conversations around personal finance, aiming to provide a financial blueprint for individuals looking for a stronger foothold in this post-pandemic age of investing.
Mr Alvin Tan, Minister of State for Trade & Industry and Culture, Community and Youth, will be gracing the event with a keynote speech to officially kickstart the event, along with international experts and industry key financial institutions participating at Seedly Personal Finance Festival 2022 – 23rd to 24th April.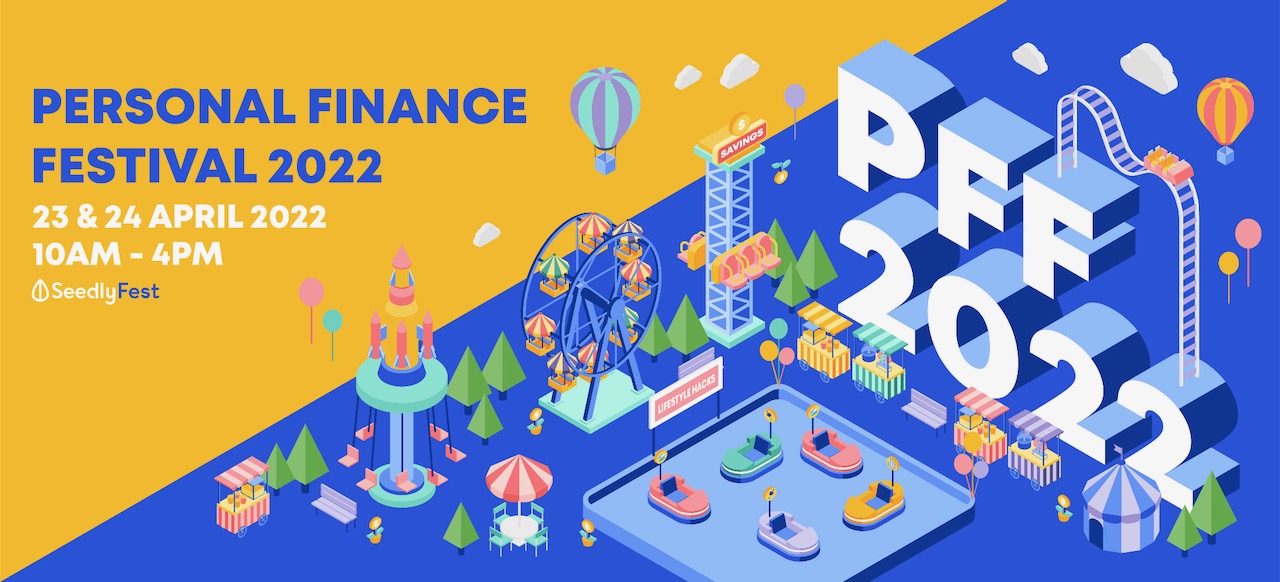 The opening keynote speech will be on"Building our Economy, Seizing Opportunities" – The long-term economic outlook, how Singapore remains competitive, and how Singaporeans can better prepare themselves. The sessions will be split into different areas, providing attendees with advice on personal finance and insurance planning, investing in property. For those who are interested in the world of cryptocurrency, they are going deeper into this field during this Personal Finance Festival 2022.
Industry leaders including Hou Wey Fook, Chief Investment Officer (CIO) of DBS, Eric Anziani, Chief Operating Officer (COO) of Crypto.com as well the Co-founders of The Woke Salaryman, Goh Wei Choon and He Ruiming would providing their insights for attendees to coast along the new financial year 2022.
Key sharing sessions includes:
Managing Your Investments in Turbulent Times
Insurance: Bridging the Protection Gap in Singapore
The Importance of Financial Planning & Maximising Your CPF
Achieving Financial Independence (FI) Early
Everything You Need to Know About Property Investing in Singapore
Spotting Opportunities in the Crypto Space (Powered By Chain Debrief)
Kenneth Lou, Co-Founder and Chief Executive Officer (CEO) of Seedly, shared, "We are excited to be hosting the third edition of the Seedly Personal Finance Festival in Singapore. Here at Seedly, we understand the importance of making well-informed choices, especially when it comes with finance. With the current financial climate where there are myriad investment opportunities to leverage, we find it crucial for everyone to know what suits them and their lifestyle best. We hope to drive purposeful conversations and healthy discussions on the future of personal finance for everyone onboard".
Seedly Personal Finance Festival 2022 will bring together an interesting mix of traditional banking, lifestyle, insurance, investments and even cryptocurrency players. They will offer a varied mix of financial solutions, products for the audience to learn and explore. Event attendees have the opportunity to win attractive prizes during the festival too, in addition to attending, learning and exploring, from the informative discussions that event aims to highlight.
Through Seedly's Personal Finance Festival 2022, the team aims to continually help every Singaporean to make smarter financial decisions in their daily lives. With this intention, the brand is working to push for relevant and actionable tips for the masses that can be picked up by a new generation of investors and traders beyond the duration of the event, via its community platform — totaling over 200,000 registered users on the platform and over 1.1M monthly visitors.
In 2020, Hyphen Group joined forces with Seedly, helping over 10 million users each month, becoming a prominent digital personal finance brand in Greater Southeast Asia.
For more information and details of Seedly Personal Finance Festival 2022 – 23rd to 24th April, please visit https://personal-finance-festival.seedly.sg/
* Information and picture courtesy of Seedly and DIFY *